'Boston Strangler' remake is a comically calculated appeal to true crime fans
For an example of how the parameters of popular culture have changed, you can't do much better than Roger Ebert's original Chicago Sun-Times review of 1968's "The Boston Strangler." Barely a year into the job he would hold for nearly five decades, the young critic worries that "There have been lots of movies about murders, but very few about real murders, using real names, while they are still a daily memory for the living. The problem here is that real events are being offered as entertainment." Ebert eventually concedes to the movie's quality while warning readers, "This film, which was made so well, should not have been made at all."
It's quaint to read such concerns today when true crime has become a blockbuster industry and grisly deaths are mere fodder for the content churn. From countless podcasts to multipart streaming docuseries to all your mom's favorite murder shows, our unsettling national obsession with real-life killing seems to be reaching a queasy fever pitch. Granted, mass murder as mass entertainment is nothing new. Oliver Stone's "Natural Born Killers" brilliantly lampooned such sensationalism nearly 30 years ago by turning it into sicko slapstick, an act of moral outrage as aversion therapy.
But these days, our tabloid trash often comes gussied up with aspirations of prestige. Such is the case with "Boston Strangler," writer-director Matt Ruskin's 2023 take on the Albert DeSalvo killings and connected conspiracy theories. The Watertown native has re-imagined the story for a new generation as an anachronistic girl-power parable about a stubborn podcaster—oops, I mean reporter—who beats the old boys' network and cracks the case on her own. Ruskin's film may take place in the early '60s, but it couldn't be more tailored to today's sensibilities.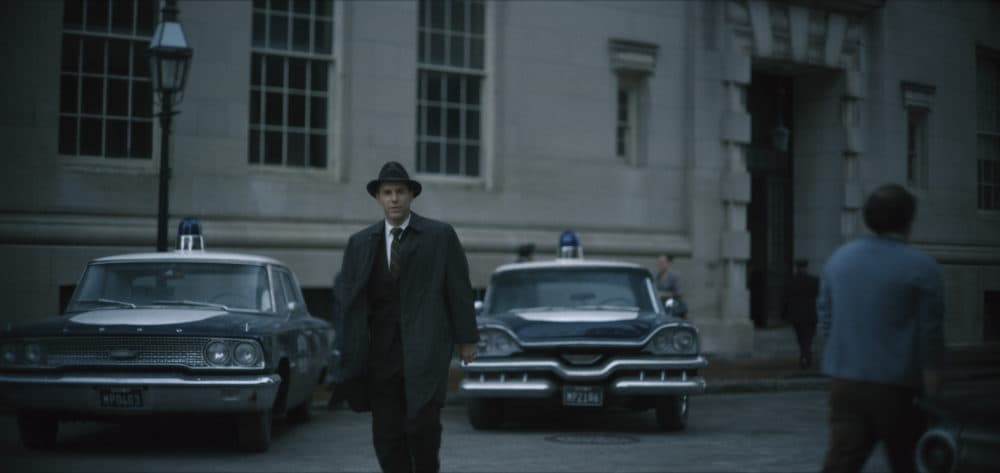 In this regard, it makes a fascinating companion piece to the original 1968 picture, itself such a product of its precise cultural moment that every scene might as well be wearing bell bottoms and a Nehru jacket. Both films are currently streaming on Hulu, so I watched them as an incredibly instructive (albeit gruesome) double feature. Neither movie bears much fidelity to the actual facts of the case, which other articles and podcasts are probably annotating already. What's more interesting are the ways in which these films reflect their times.
The 1968 picture emerged from a Hollywood in transition, rocked by newly permissive cultural mores while trying to win back a youth audience lured away by more sophisticated foreign films and the anarchic transgressions of "Bonnie and Clyde." Directed by Richard Fleischer, a studio journeyman previously responsible for big-budget warhorses like "20,000 Leagues Under the Sea" and the notorious "Doctor Dolittle" musical that nearly sank 20th Century Fox, "The Boston Strangler" is a vicious little number about institutional incompetence in the face of an unfathomable threat. (There's a reason that JFK's funeral plays out on television screens in the background of key scenes.) It's a film about a violent new world that the old guard can't comprehend, the "No Country for Old Men" of its era.
This is a shockingly hopeless movie, casting America's Dad, Henry Fonda as a lawman in over his head. The Hollywood icon who once played Wyatt Earp is here forced to compromise his deepest principles and entrap a sad, sick madman (Tony Curtis) who doesn't even understand what he's done. The movie invents an ahistorical multiple personality disorder for DeSalvo purely to provide a smorgasbord of meaty transformation scenes for Curtis, one of mid-century cinema's greatest hams. As if trying to keep up with the French New Wave, Fleischer fragmented the scenes with innovative split-screen sequences that pushed the boundaries of what American films were doing at the moment. He also dwells on the sadistic violence to an often off-putting extent.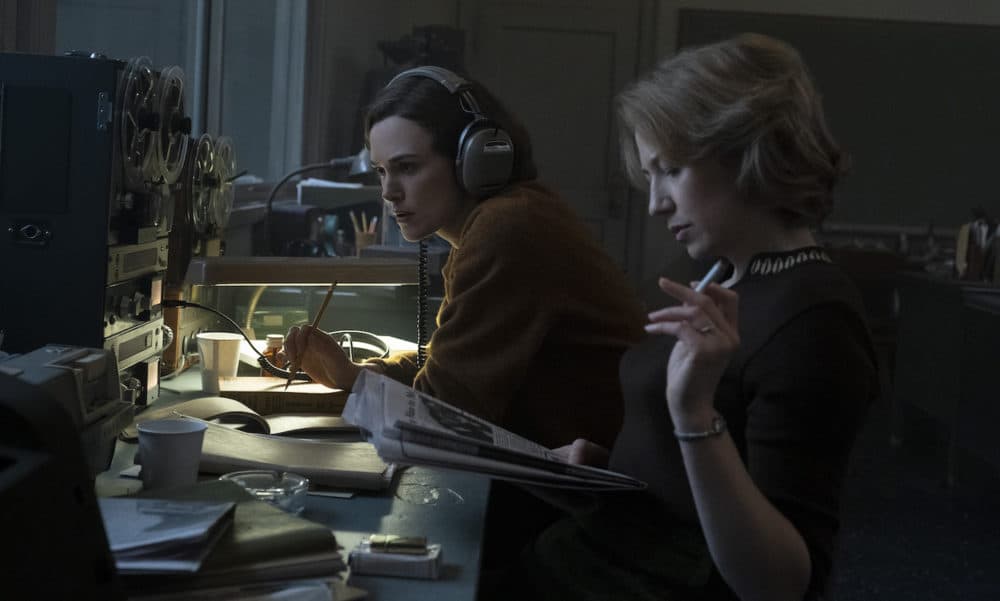 Dated as the depictions of mental illness and other aspects of Fleischer's film may be, I think it'll still age better than Ruskin's 2023 revision, which is one of the most shamelessly pandering pictures I've seen in some time. Keira Knightley stars Loretta McLaughlin, the Boston Record American reporter who broke the Strangler story in 1962. Not so much a character as a collection of can-do cliches, she's a plucky upstart aching to prove her mettle and get off the society desk. But first, she has to outsmart all those fat, boozy old guys in the office who think a girl isn't tough enough to write about crime. She's begrudgingly partnered with veteran journalist Jean Cole (Carrie Coon) and the two start digging through all sorts of seemingly unconnected killings that share a few startling clues in common.
What's most apparent when watching "Boston Strangler" is that writer-director Ruskin saw David Fincher's "Zodiac" and liked it very much, lifting shots and scenes wholesale while trying to mimic the filmmaker's trademark, sickly green-tinted, low-light cinematography. (There's a sequence here that steals so much from the famous Charles Fleischer cellar scene in Fincher's film that it's almost actionable.) The heaviness of the story and its subject matter are at odds with the empowering intent, using the agonizing deaths of actual women as fictional you-go-girl opportunities for Knightley to show off how much smarter she is than all these broken-down beat reporters and clueless cops.
"Boston Strangler" is brazenly, almost comically calculated in its appeal to the target demographic of the true crime genre, playing up the fantasy that someone with little experience could so easily solve the case of a serial killer that's stymied every official investigative bureau. The intent becomes rather amusingly obvious when Knightley recites her stories aloud over the film's many montage sequences and they aren't written at all like 1962 news articles one would read in the Record American. Instead, they sound so much like contemporary podcasts that I half-expected the movie to end with an ad for Mailchimp.
---
Richard Fleischer's 1968 "The Boston Strangler" and Matt Ruskin's 2023 "Boston Strangler" are streaming on Hulu.