13 Greater Boston film festivals to check out this spring
For Boston area film lovers, March comes in like a lion and the lion sticks around for an enormous cinematic feast that lasts throughout spring. In fact, there's so much going during the last weekend in March, I've decided that next year I need to attend Boston Sci-Fi fest's time travelers' ball so I can figure out how to be in five places at once. (Or maybe I just need a direct line to The Daniels.) Why so many events? For one, pandemic hesitancy has transformed into determination to gather. Nearly all fests listed here have amped up their in-person events over last year. For two, simple timing. Boston's film festivals have always served as a gateway to perspectives from regions around the world. And a slew of last year's best international films are finally making their way to our screens come spring.
When: March 19-29
Where: Streaming online and at MFA, Boston, West Newton Cinema and Coolidge Corner Theatre
Highlights: This fifth annual showcase of contemporary film from Israel includes feature-length fiction, nonfiction and shorts. In the perceptive and touching documentary, "I Am Not," a young man, Oren, travels to Guatemala to meet his birth family for the first time. He brings his video camera, a tool he has come to rely on for communication. "I Am Not" shows in-person on March 21. Three different film programs stream for the online portion of the fest, March 26-29, such as "Concerned Citizen." In it, the seemingly innocent act of planting a tree provokes unexpected consequences. It's paired with the animated and somewhat self-explanatory short, "How to Survive the Heatwave and Stay Human." Whether in person or streaming, all events include either a short film or conversation.
Need to know: "I Am Not" director Tomer Heymann makes films with his brother, Barak Heymann, and together they also lead documentary workshops.
---
When: March 22-26
Where: Grange Hall in West Tisbury, First Congregational Church of West Tisbury, Capawock Theatre in Vineyard Haven
Highlights: Since the onset of the pandemic, TMVFF bumped around a bit and finally returns to its "home" month, fully in-person. One of my top picks for a destination film festival in New England, this delightfully all-things lineup attracts top talent for candid conversations often before its big city counterparts. For example, documentarian Dawn Porter premiered her latest, "The Lady Bird Diaries," based on audio diaries recorded by the former first lady, at SXSW. Next stop? TMVFF. Porter and producer Kimberly Reynolds will attend for a post-film discussion. At press time, both Porter's film and the short documentary "Waiting to Continue: The Venezuelan Asylum Seekers on Martha's Vineyard" had sold out screenings, with additional screenings added. Another highlight includes a works-in-progress conversation with Firelight Media creators who have on-island residencies in advance of the festival. Seasonal residents Marcia Smith and Stanley Nelson founded Firelight to support nonfiction films by and about people of color.
Need to know: TMVFF recently added a production arm to its array of programs. Circuit Films' latest project investigates the long-term health of the Vineyard's coastal ponds.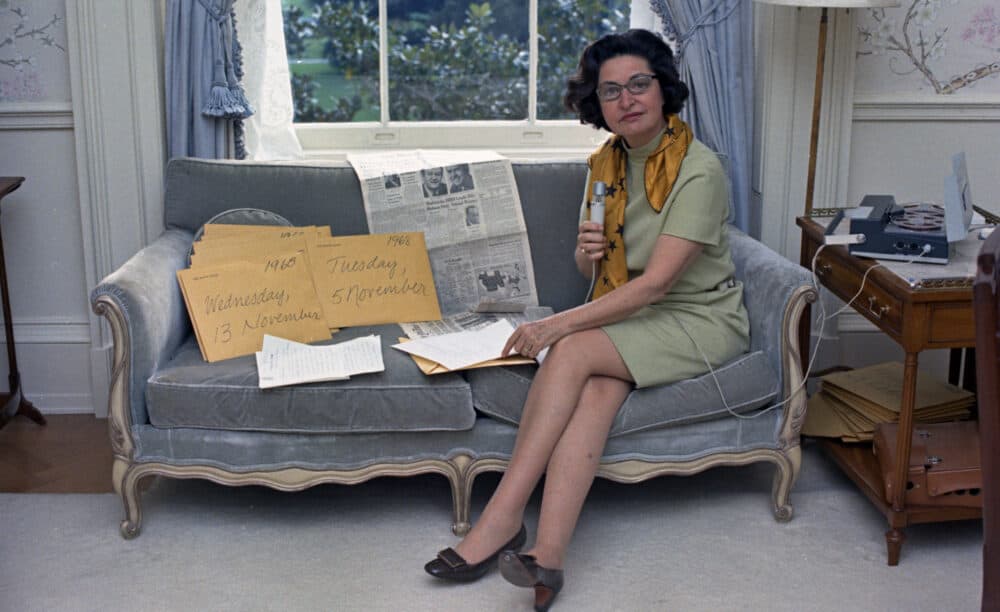 ---
When: March 22-26
Where: Brattle Theatre
Highlights: BUFF opens strong for its 23rd annual fest with a world premiere by Jeffrey A. Brown. Set in Massachusetts, the thriller "The Unheard" follows a young woman through hallucinations after an experimental surgery to improve her hearing. After that, well, it's a weird, wild fest that on its website promises  "fearsome folk horror, mendacious miscreants, harrowing horrors and hero/es/ines, godless god-complexes, eco-thrillers and chillers, sensational sci-fi, and all manner of midnight madness." (And a ball and 24-hour movie marathon.) Inspired by the book of the same name, "How to Blow Up a Pipeline" envisions extreme climate activism in Texas as a form of heist thriller. Developed collaboratively during pandemic isolation, screenwriter and star Ariela Barer told IndieWire she was inspired by the "climate change panic attacks" she had as child and that her teenage rebellion "became caring about the world." Doesn't sound one bit weird to me. Nor does "The Angry Black Girl and Her Monster" about a teen science genius searching for a cure for death.
Need to know: BUFF may have programmed the best film titles in Boston this year. "Sick of Myself," "Smoking Causes Coughing," need I list more?
---
When: March 23-May 25
Where: ArtsEmerson, Museum of Fine Arts, Boston, and Hibernian Hall
Highlights: The big quarter-century bash happens June 20-28, when the Roxbury International Film Festival (RoxFilm) typically happens. But monthly events lead up to the annual celebration of films that amplify underrepresented voices. In addition to co-presenting the "Shared Stories" series (below), RoxFilm digs into the theme "Going Outdoors While Black" in April with three films and a discussion that follows. "Black Ice" tells the story of Memphis rock climbers who try ice climbing for the first time; "Wood Hood" documents a BIPOC-led mentorship program that uses camping as a classroom; "Mardi & the Whites" tracks Mardi Fuller's love of summiting New Hampshire's White Mountains. The May event focuses on Black maternal health with a screening of "Aftershock," a documentary that probes the urgent need for health care and political systems to provide better care to Black families.
Need to know: Known for its long-running "dinner and a movie" series, the RoxFilm website offers suggestions for favorite food and drink establishments mostly owned by people of color and/or women.
---
When: March 23-April 2
Where: Streaming online and at Cinema Salem, Peabody Essex Museum, National Park Service Visitor Center in Salem and The Cabot in Beverly
Highlights: Spring's go-to nonfiction film festival takes place in Salem. In-person events, ramped up from last year, run March 23-26 and include parties, panels (one tackles the issue of trust between subjects and filmmakers), and The Doc-a-chusetts Pitch, a live, juried competition of local docs-in-progress moderated by yours truly. The fest opens with "Ithaka," about the ongoing effort to free WikiLeaks founder Julian Assange. Assange's father, John Shipton, who appears in the film, will be present for questions after the screening along with Assange's brother, Gabriel Shipton, who produced it. The enigmatic Australian director George Gittoes (whose spirited and off-kilter "Miscreants of Taliwood" was one of my favorites in 2011) returns to SFF with the world premiere of "Ukrainistan Artist War," about making art in the midst of violent conflict. He and producer Hellen Rose will attend for a Q&A. "Still Working 9 to 5" analyzes workplace inequalities and gender wage gaps in the U.S. by teasing out the story behind the crowd-pleasing 1980 movie. It closes the in-person portion of the fest with co-director Gary Lane and co-executive producer Larry Lane on hand for discussion.
Need to know: March 14 may be this year's catchall "Equal Pay Day," or how far into 2023 women must work to catch up with men, but it will take nearly the whole year for specific communities of women and people who identify as nonbinary to achieve similar parity.
---
When: March 24-April 29
Where: Streaming online and at MFA, Boston
Highlights: The film portion of this annual festival (films in-person March 24-26 and online March 27-April 9) re-screens winners of its documentary and short film competition, held in December. The impeccably crafted "Maffy's Jazz" picked up the contest's Best Documentary award and screens again. The film catches up with Maffy late in life, surrounded by the ephemera of a trumpet career that both was, and wasn't. With inventive use of archival footage from old performances, it shows the consequences of the modern Turkish diaspora on a man who just wanted to blow his horn. It's paired with another awardee, "Patrida," a thoughtful first-person documentary by actor Ayça Damgacı that traces her father's forced migratory path from Western Thrace to Zurich. An additional lineup of feature films include "Kerr," an out-there murder mystery and writer-director Tayfun Pirselimoğlu's seventh feature film. He's a past recipient of the festival's Excellence in Turkish Cinema award. Scarce water, local politics and patriarchy fuel "Burning Days," about a newcomer who disrupts a small town's fragile balance of power.
Need to know: "Burning Days" premiered at Cannes in 2022 and also screens as part of the Belmont World Film International Film Series. Its director, Emin Alper, holds a Ph.D. in Turkish modern history.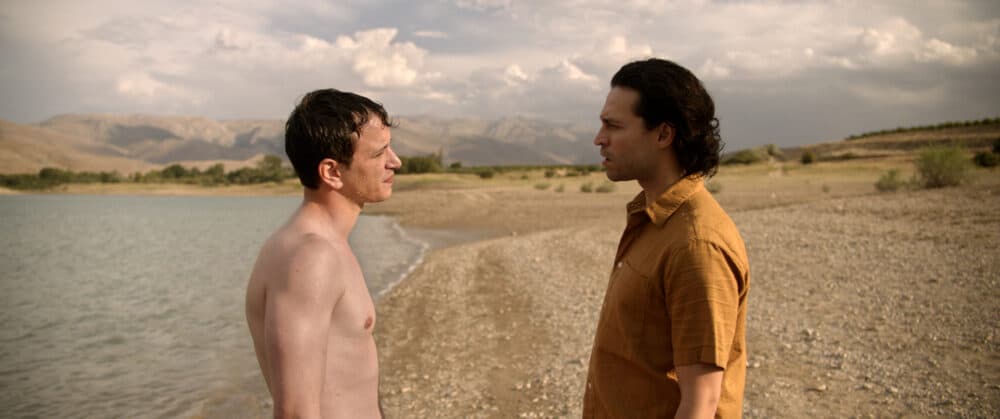 ---
Shared Stories
When: March 24-June 17
Where: ArtsEmerson
Highlights: This spring series brings together the interests and audiences of the Boston Asian American Film Festival, CineFest Latino Boston and the Roxbury International Film Festival. Kicking off this season, the documentary "Girl Talk" follows five female debaters from Newton South High School as they navigate the implicit gender biases that impact their success. Known for her candid first-person documentaries, and a persistent concern for the development of female voices, with "Girl Talk," Boston-based filmmaker Lucia Small shifted her focus outward. Shot ever eight years, it would be her final film. She passed away in November 2022 amid the film's public release. A panel will follow this screening, along with a clip from "Running with my Girls," about female political activists from Denver. Shared Stories will screen additional monthly films, including "In Search of Bengali Harlem" and "Comala" through June 17.
Need to know: Hear Lucia Small's voice in this radio story, recorded in anticipation of the world premiere of "Girl Talk" at IFFBoston 2022.
---
Projecting Connections: Chinese American Experiences
When: March 25-May 20
Where: ArtsEmerson
Highlights: This relatively new spring series occurs monthly and uses film to reflect on the "vast lived experiences of the Chinese in the Greater Boston Area." In an effort to both commemorate and understand the horrific, racially-motivated mass shooting in Atlanta in 2021, the documentary "Rising Against Asian Hate: One Day in March" screens, followed by a panel discussion among Boston activists. A co-presentation with Taiwan Film Festival of Boston ("A Letter to A'Ma"), and documentaries about life for Chinese Americans in Augusta, Georgia through the Jim Crow era ("Blurring the Color Line") and the distinctive history of Chinese Canadian dining in Montreal ("Meet and Eat at Lee's Garden") round off the season.
Need to know: At first, "Blurring the Color Line" director Crystal Kwok planned to call her documentary "Unruly Asian Women," a name she still loves and hopes to use in the future. However, after years of research into her lineage, she landed instead on a title inspired by W. E. B. Du Bois.
---
When: March 27-May 15
Where: Streaming online and at Watertown's Majestic 7 and Cambridge's Apple Cinemas
Highlights: French, Galician, German, Japanese, Spanish, Turkish and Ukrainian. The languages spoken in the films in this international series, with screenings in person every Monday night from March 27-May 15, give a sense of the films' geography. But that's only part of the story. Organizers have labeled the batch "complicated identities" because of how characters grapple with everything from leading a double life ("A Man," Japan), living as identical but wildly different twins ("Luxembourg, Luxembourg," Ukraine), using "housewife" as a front for revolution ("Chile '76," Chile) and the blurred lines between true and performed selves ("The Worst Ones," France). Over its 23 years, this series has gained a following not just because of quality – many titles won top awards in their respective countries in the last year – but also because of the discussions that follow. When I've served as a moderator, I've recognized familiar faces and heard smart conversation, shared respectfully among those present. In addition to in-person screenings, four titles will also stream.
Need to know: Real-life oncologist and music therapy practitioner, Dr. Gabriel Sara, will speak after "Peaceful," in which he stars as a doctor alongside Catherine Deneuve. A closing night dinner is also in the works.
---
When: March 31-April 30
Where: Streaming online and at Brattle Theatre, ArtsEmerson, ICA, Museum of Fine Arts, Boston, Boston University
Highlights: Just shy of 40 years young, Boston's preeminent showcase of films by and about LGBTQIA+ people roars into April with an in-person slate (March 31-April 9) and a streaming encore (April 10-30) of most films. For recent titles, look to the main slate of features from around the world. Santiago León Cuéllar's coming-of-age movie, "The Good Manners," hails from Columbia and will have its world premiere.  Set in Pakistan, the crowd-pleasing "Joyland" depicts the far reach of patriarchy when a man falls for a transgender performer. And then there are caftans. Why haven't we all always been wearing them? "The Blue Caftan," about a young man's influence on a married man and woman, may or may not have the answer. This year's co-presentations also replay some great titles from 2022 ("All the Beauty and Bloodshed," "Framing Agnes") and prior ("Rafiki," "Saving Face").
Need to know: Wicked Queer has a whopping dozen different shorts programs from "Wicked Funny" to "Wicked Trans" to "Queer Middle East and North Africa" and more. Much more.
---
When: April 4-26
Where: Coolidge Corner Theatre
Highlights: Eight "certified classics" of anime screen in this first-time series at the Coolidge. While the aesthetic started off in Japan in the 1950s, thus recognizable for its pre-Pixar comic book approach, the featured titles were made between 1988 and 2021. Three screen in 35mm: "Cowboy Bebop: The Movie," "Paprika" and "Metropolis." All eight get spare, semi-mysterious descriptions (for "Akira": Neo-Tokyo is about to EXPLODE!) But click a little deeper and you'll find nuggets like a movie based on a beloved TV show ("Cowboy Bebop") and another ("Ghost in the Shell") that inspired a whitewashed remake that fell flat. As always, see the original, folks.
Need to know: Because Fritz Lang's "Metropolis" came out in 1927 and had no sound, over the last near century dozens of scores have been created to accompany it, including several by Cambridge's Alloy Orchestra.
---
When: April 20-30
Where: CinemaSalem and Peabody Essex Museum
Highlights: Moved from October, when visitors increasingly flood Salem, this queer-friendly horror fest took last year off to gear up for its new month. One hundred films will screen; 66 features and shorts will compete for awards, including the George A. Romero Fellowship. (In 2021, the festival held a retrospective of "the godfather of horror's" work.) Actor Tony Todd, known for his roles in 1992's "Candyman" and the 1990 remake of Romero's "Night of the Living Dead," is the opening night special guest. Canadian writer and Miskatonic Institute of Horror Studies founder Kier-La Janisse joins him to deliver a keynote. In press materials, founder Kay Lynch praises the fest's home city for its open spirit, writing that "Salem remains queer as f--- with zero tolerance for fascist bulls---." This fest is more than doing its part.
Need to know: Cat lovers take note: Felines as symbols, pets and threats in horror will get the full analysis in a multi-hour session.
---
When: April 26-May 3
Where: Somerville Theatre, Brattle Theatre, other venues TBA
Highlights: More than any other artistic form, film marks the passage of time. But for those of us who've been standing in IFFBoston's wrap-around-the-block lines for 20 years, or have one of the earliest RoxFilm T-shirts (it turns 25 this year), it's just plain strange. It all feels like a minute ago. Boston has so many festivals at or approaching similar milestones, often with the same folks at the helm. Lest I drift off into one of my hourly existential daydreams, I leave you with dates to save for IFFBoston's 20th-anniversary festival. I've seen it all at this fest but have come to especially appreciate it as a launching pad for documentaries by Boston area filmmakers. The best crowds come out for these premieres. They understand the work. They honor the people involved, on and off camera. It's always worthwhile to be in the room.
Need to know: My 20 years of IFFBoston-related parking tickets could probably have funded the renovation of the Crystal Ballroom or a lifetime supply of Union Square Donuts for all patrons in Somerville Theatre's theater one.
---
Also showing: