Maine beaches that have escaped development can help us understand rising seas
Caitlin Cleaver, the director of the Bates-Morse Mountain Conservation Area in Phippsburg, Maine, is on a dune looking out over Seawall Beach and the Sprague Marsh behind it.
"This is one of the largest undeveloped barrier beaches in Maine," she said, "and we have a conservation area behind it that is close to 600 acres."
While many of the state's beaches are lined with houses and roads, this stretch of sand, and the adjacent Popham Beach State Park, could reveal how beaches and dunes behave with limited human intervention.
"We are looking at a system here where we can watch the natural processes unimpeded by development," Cleaver said. "And so it's a really important place for understanding how these systems will respond to sea level rise over time."
Sea levels have changed dramatically since this area was buried in ice 20,000 years ago. As the glaciers retreated, the sea extended far inland. About 13,000 years ago, as the land rebounded from the weight of the glaciers, the shoreline was six miles further out to sea. This barrier beach finally formed with sand deposited by the Kennebec River, and it migrated inland as sea levels gradually rose. Bates College researchers have found that the front dune has retreated about 48 feet in the last 80 years.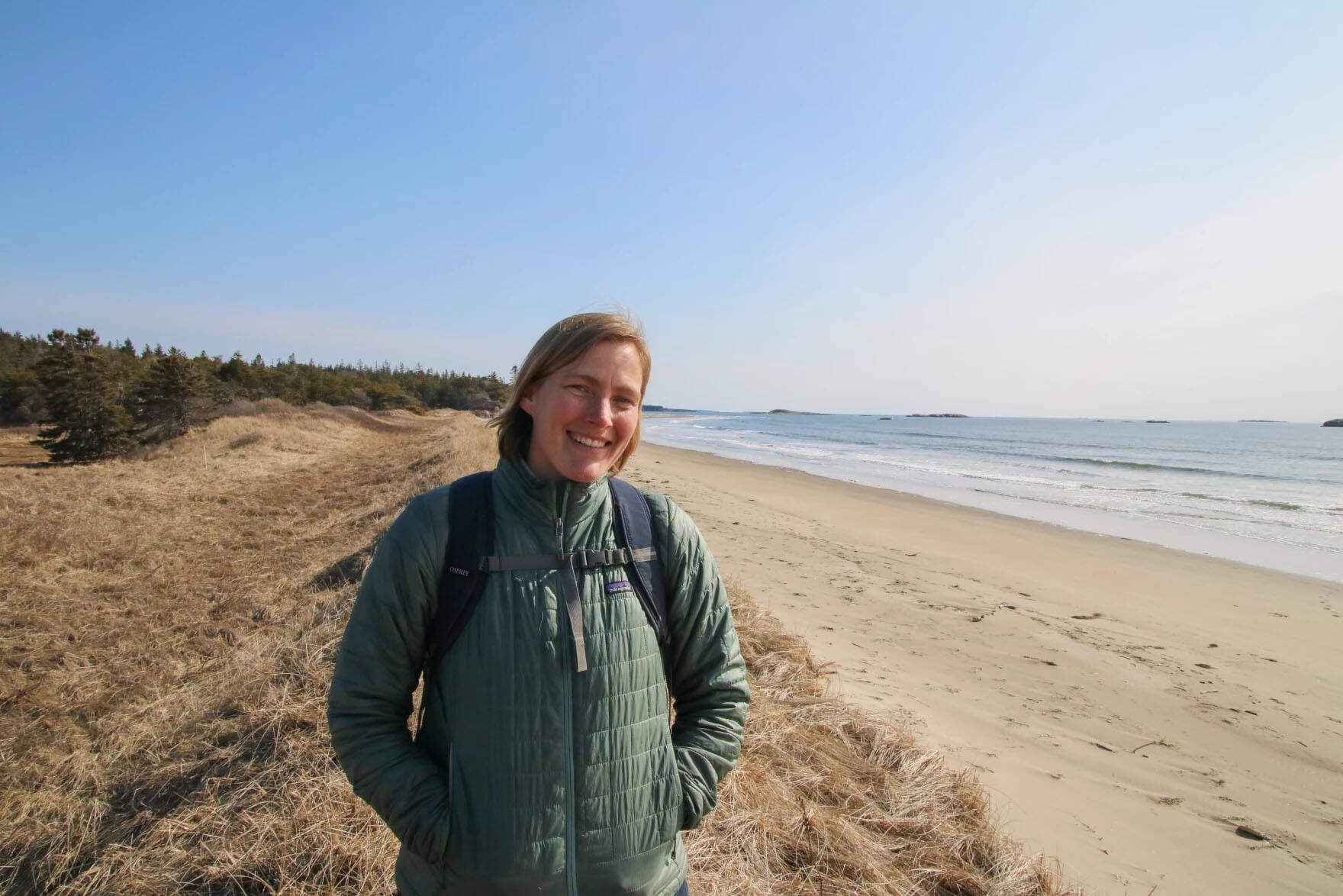 Peter Slovinsky of the Maine Geological Survey said dunes naturally tend to roll over themselves.
"If they have nothing in the way of their response to sea level rise and storms, they migrate in a landward direction, by basically washing over themselves," Slovinsky said. "So in a naturally occurring dune-and-beach system, that process of overwash can occur."
Slovinsky said myriad factors influence beach movement. There's erosion during the stormy winter season, and during the placid summer months sand is deposited along the shoreline. And there are tides, and longshore currents created by waves. Atop these variables is the sea level, which scientists predict will rise by about a foot and a half in the next 25 years.
Phippsburg town administrator Ross McLellan said he worries about how the changing climate will affect what has long been a major asset for the community.
"There's no getting around that the big open stretch of beach is a huge draw to the town of Phippsburg," he said. "And any impact on sea-level rise, or climate change, erosion, any impact to that open stretch of beach is going to be impactful on the town's economy."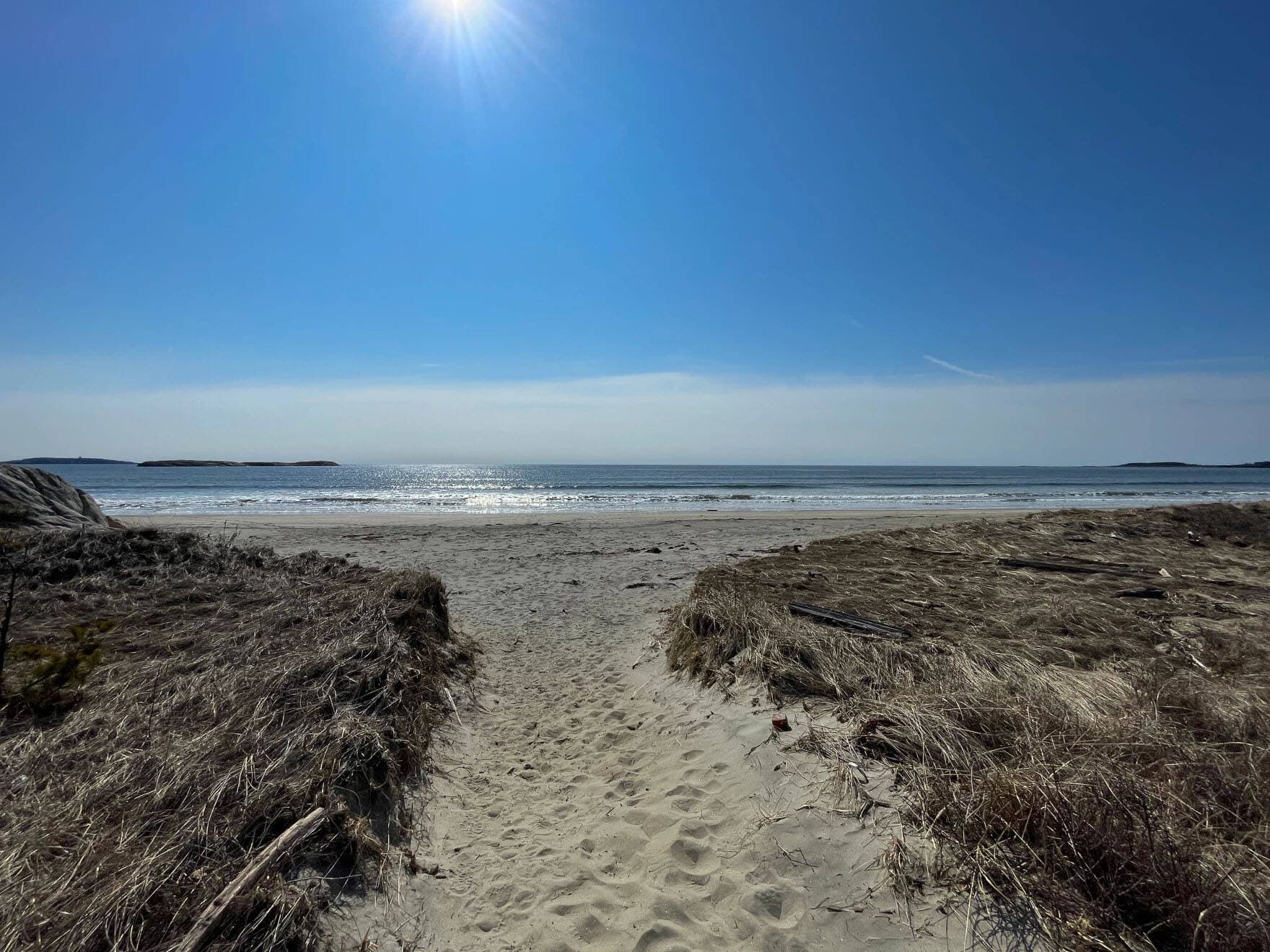 And McLellan said part of the attraction is how the beach changes. "There's a lot of chatter in different areas about, 'What does the beach look like today. What does it look like this year? Has erosion taken away this part or that part?' It gets to be kind of a common language with folks who understand that these beaches are natural beaches and that there's erosion and there's ebbs and flows in what's available and what's going on."
Mickey Meader of Whitefield, visiting Popham Beach in mid-March, is among those observers who are fascinated by the shifting sands, and the ever-moving Morse River.
"The first time that I really came down here was probably 25 years ago. And it's a huge change from 25 years ago," Meader said. "The beach is always changing, because of the tide coming and going. The Morse River really makes a bigger difference. Like those people walking right there. That was a big mound there. The mound that they are walking towards that was built up, that was six feet higher than what it is, a month ago."
Back at Seawall Beach, the tide is high and the incoming waves are lapping up near the dunes. Conservation area director Caitlin Cleaver said it's hard to know what this beach and the marsh behind it will look like in the coming decades.

"I don't think anyone feels 100% confident making a prediction," she said. "Because there are so many variables at play. And it's a question of does the sediment budget hold enough sediment to allow this system to gain elevation in response to sea level rise, and migrate? And then what rate of sea-level rise will we see in this area?"
And as the sea level rises, this area will provide researchers a rare opportunity to understand how beaches function, in ways that may help Maine adapt to the changes ahead.
This story is a production of the New England News Collaborative. It was originally published by Maine Public.