Expect a sunny and sea breezy Memorial Day weekend
An incredible stretch of weather is unfolding that will extend through and beyond the Memorial Day holiday.
A massive area of high pressure is once again building southeast from central Canada, as it has so often this spring season. The large, clockwise flow of wind around such systems as they build into New England from our northwest generates a fresh, northerly breeze of dry air at first, then usually culminates with a southerly wind as the center of high pressure drifts east of us.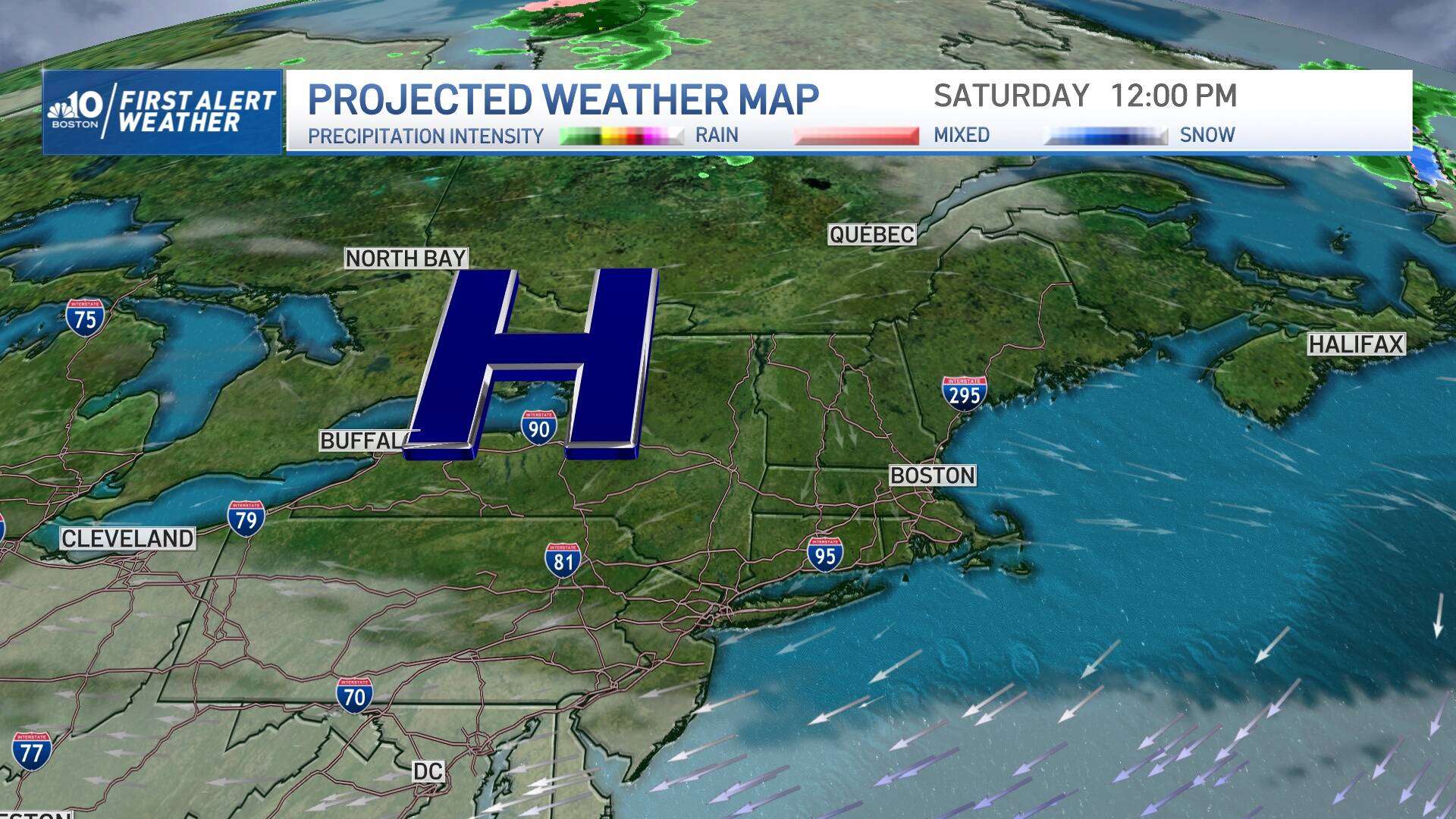 This time around, the storm-steering jet stream will set up in a way that causes the weather pattern to grind to a halt for days on end. This will benefit New England, as it means one departing high pressure center later this holiday weekend is simply replaced by another, keeping dry, pleasant and then increasingly warm weather in the forecast through much of next week.
Of course, a stalled weather pattern doesn't benefit everyone's outdoor plans: to our south, a storm stalls over the southeast United States, with recurring showers and thunder, day after day, for days on end.
Here at home, the biggest differences in weather from one day to the next will be depend on sea breezes, or a lack thereof, which usually is determined by how strong the prevailing wind is on any given day.
With a light wind Friday, sea breezes will develop during the afternoon, keeping coastlines in the 60s while the interior rises to the 70s, but all will enjoy sun and variable afternoon clouds.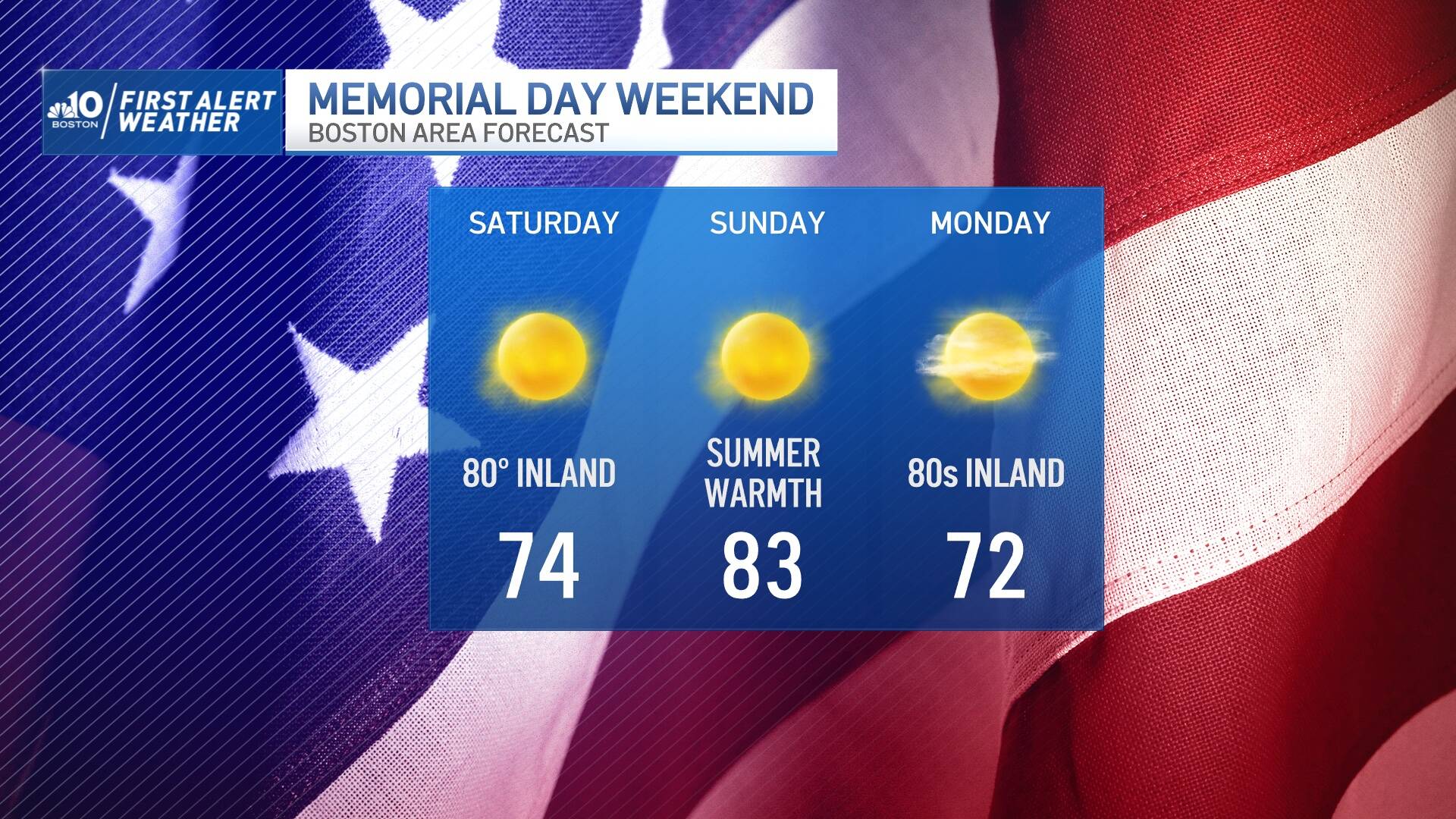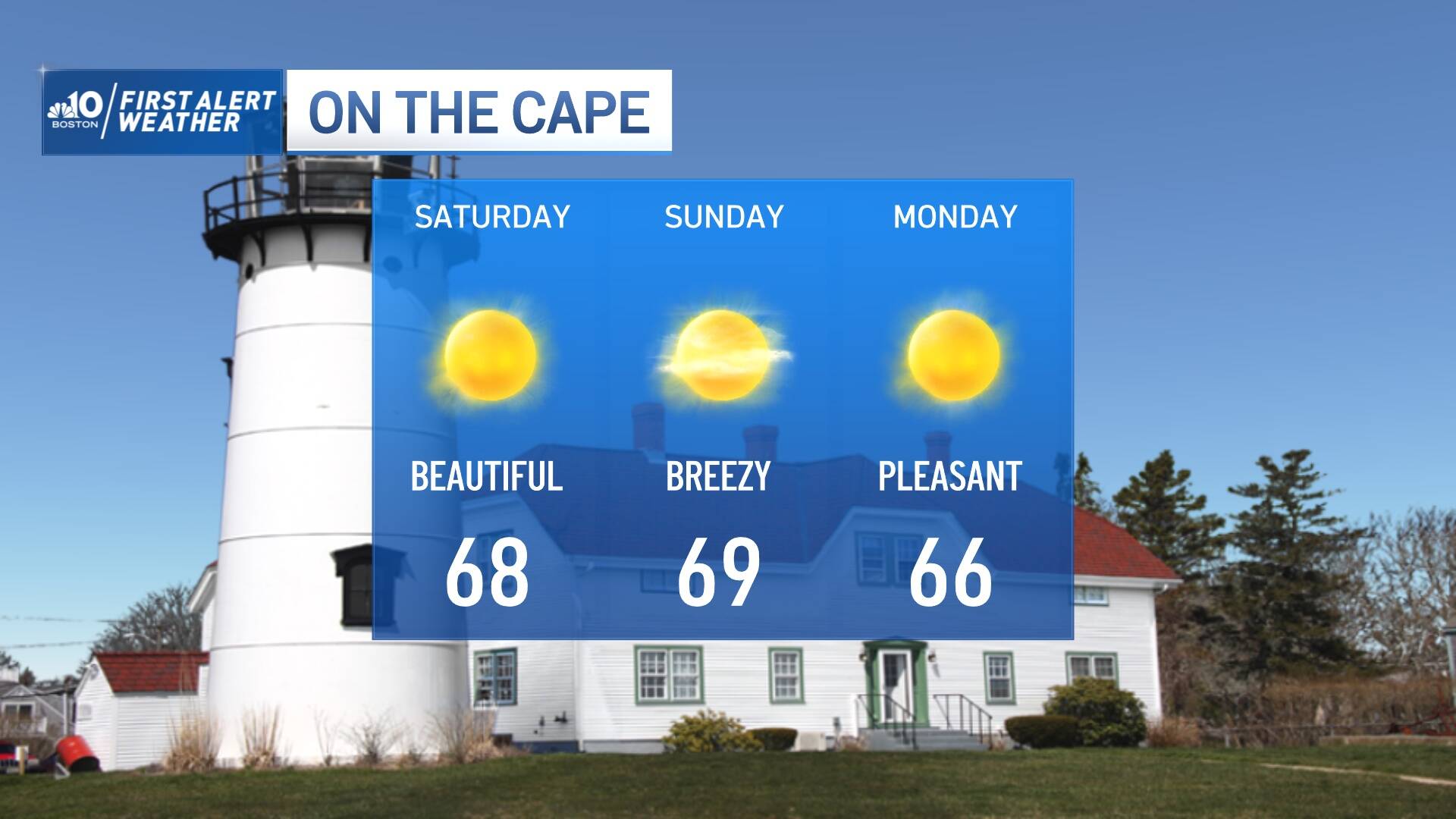 Saturday, Sunday, Memorial Day and Tuesday all bring ample sun, with sea breezes expected Saturday, Monday and Tuesday, but Sunday's expected southwest wind Sunday will bump even east-facing beaches into the 80s.
Use caution if on the water; ocean water temperatures in the 50s pose a serious hypothermia risk. By the second half of next week, a deep southwest wind takes hold and feeds true summer air into New England for the start of June, with highs by Thursday (the start of meteorological summer) possibly running toward 90 degrees.