5 things to do this weekend, including 'Rooted' and the Salem Arts Festival
It's Pride Month. It's Caribbean-American Heritage Month. June is an embarrassment of riches, and this weekend's roundup is no exception. We're also fully in the season of outdoor events, and it seems that there's a festival every day for the foreseeable future. There's even a 'to-go cocktail' block party in the Downtown Crossing this weekend. And now that we don't have the Celtics to distract us from the happenings about town for at least a few months, we'll have to turn our focus to more artistic outings. Here's our list of things to do this weekend.
Friday, June 2-Sunday, June 4
If you're looking to get outside of Boston this weekend, consider our neighbors to the north. For fifteen years, the Salem Arts Festival has been celebrating local creators, and they have a jam-packed weekend. It starts on Friday evening with a kick-off celebration at 5 p.m. featuring a DJ, dance performances and open galleries. Expect a wide variety throughout the rest of the weekend with belly dancing, poetry in hip-hop and non-hip-hop varieties, flamenco, brass bands, beatboxing and aerial artistry. Outside of the performances, the festival will host their largest number of vendors to date, with visual art, sculptures, jewelry and clothing for sale. The event is free and open to the public.
---
Saturday, June 3
Not even Camille Saint-Saëns could have dreamt up this orchestral event. After a program of animal-inspired music, the Chameleon Arts Ensemble will turn their instruments over to the crowd for what they're calling an "instrument petting zoo." While no animals are expected to be present, children will have the opportunity to get up close and even "pet" the musical instruments, including percussion, violin, viola, cello and double bass. This is the perfect event for those children who will be playing drums at all hours of the day and night in the coming years. The petting zoo is free and open to the public.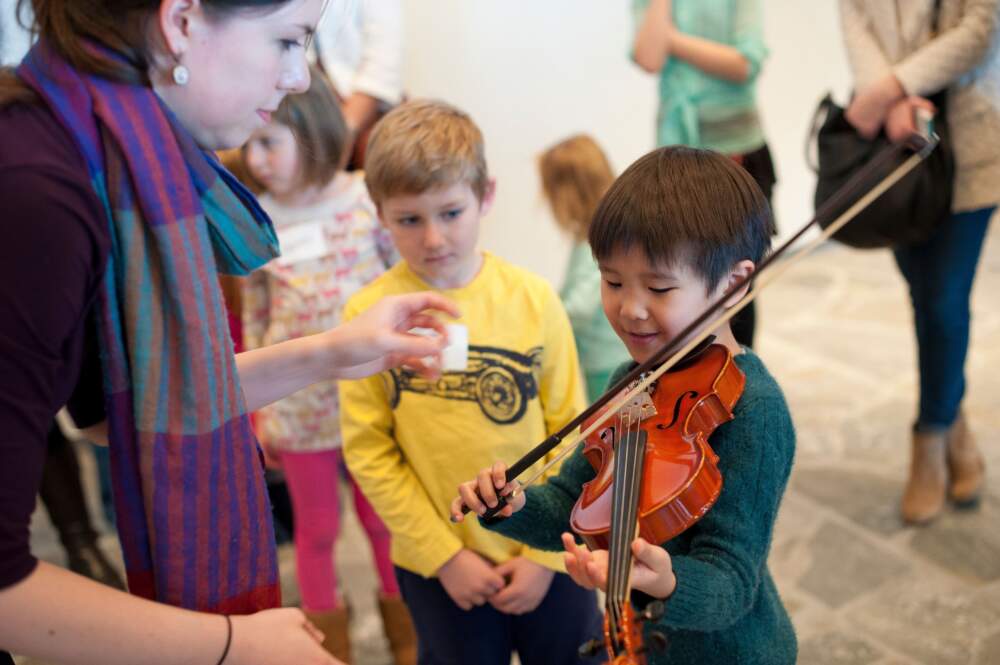 ---
Friday, June 2-Sunday, June 25
What happens when a loner plant researcher/ YouTuber, who lives in a treehouse surrounded by her plants, only interacts with her sister and thousands of fans? They accidentally start a cult, of course! This is the premise of "Rooted," an "offbeat comedy" opening this weekend. This production marks the second in a trilogy playwright Deborah Zoe Laufer plans to bring to the Lyric Stage. The first was "Be Here Now," which played back in 2021. Katherine Callaway, who played Luanne Cooper in that production will be returning to play that role as the story progresses in 'Rooted." Tickets range from $10 for students up to $75.
---
Saturday, June 3
Neighborhood restaurants in the Codman Square commercial corridor are teaming up to bring a day of mouthwatering offerings — including oxtail, jerk chicken and vegetarian options. In addition to the food, there will also be a DJ, children's activities and a performance from a steel drum orchestra. A plate with five samples costs $25 for adults, and plates with two samples for kids cost $10.
---
Sunday, June 4
Rainbows are everywhere: skies, flags, gasoline puddles. In this Pride Month celebration, The Metropolitan Waterworks Museum in Boston showcases rainbows and their many facets — scientifically, artistically and culturally. From 11 a.m. to 3 p.m. on Sunday, the museum will host a series of interactive workshops and events, all inspired by the rainbow. Activities include rainbow-making with bubble blowing, a lesson on sound using a Rainbow Water Xylophone, a reading of "The Rainbow Flag: Bold, Bright, and Beautiful" and a tie-dye session. The event is free, but the museum is asking visitors to reserve tickets to help them plan. The activities are suitable for ages three and up.