A hot start to June: Temps in the 90s around Boston Thursday, plus a cloudy weekend
Welcome to the first day of summer — kind of.
For climate records, meteorological summer is defined as June through August. However, astronomically, it begins with the summer solstice on June 21 this year. We're weeks from that date, but high temperatures in the region will make Thursday feel like summer.
In Boston, we've had seven days so far this year (five days in May and two in April) where the temperature climbed over 80 degrees Fahrenheit, but we haven't hit 90 degrees Fahrenheit yet. For many cities and towns north and west of Boston, Thursdays is the day they reach that threshold. Meanwhile, a sea breeze will keep the coastline, including the city, below that.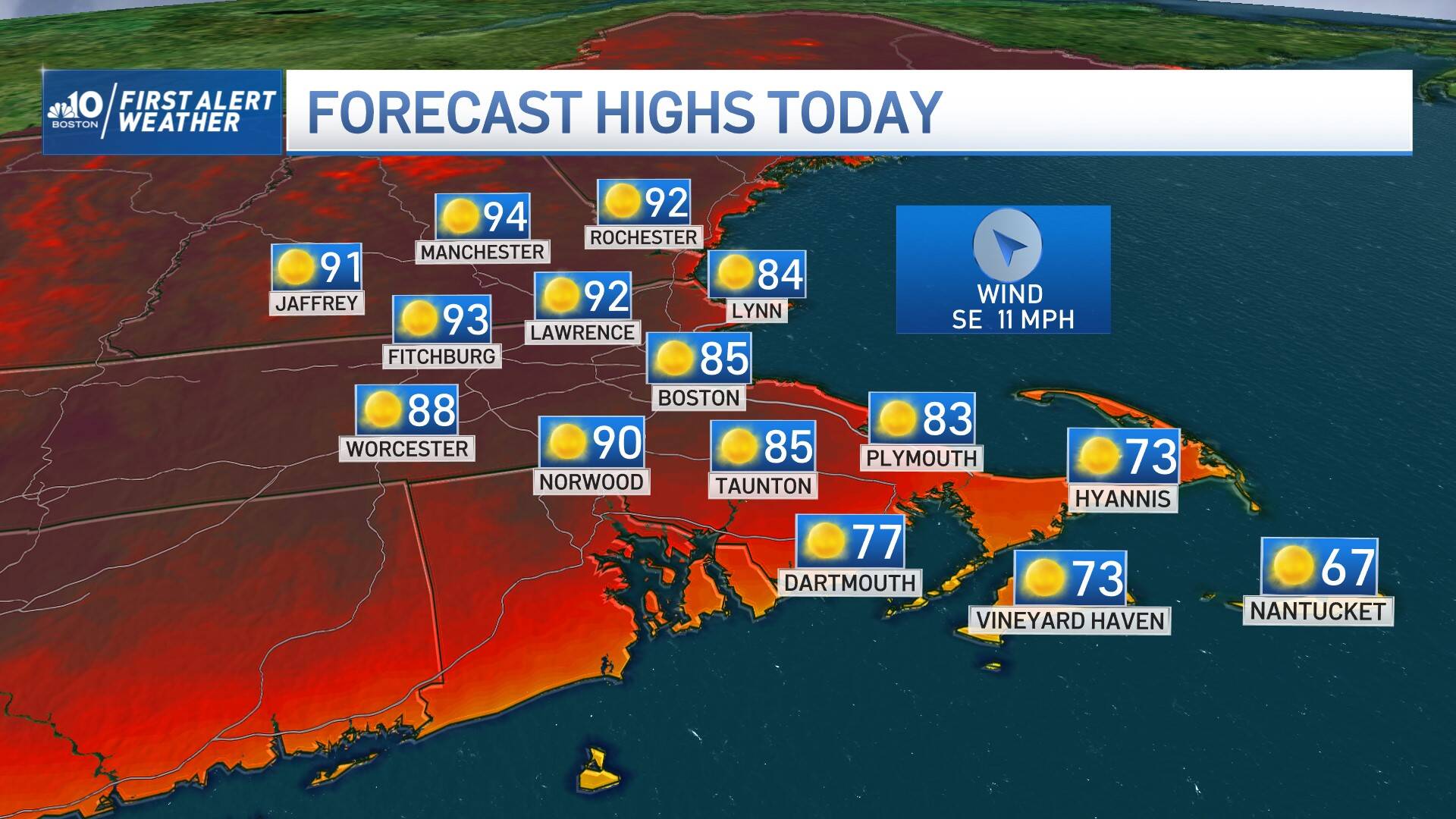 Thursday may have been off to a gloomy start, but the day is giving way to sunny skies for one and all. Despite the developing onshore breeze, Boston should climb into the mid-80s Thursday and Friday. The "hot spots" will be where the ocean influence doesn't play as big a role: interior communities will soar into the low 90s both days, and the typical spot for relief from the heat will be along the south coast to Cape Cod, where it will be in the 70s.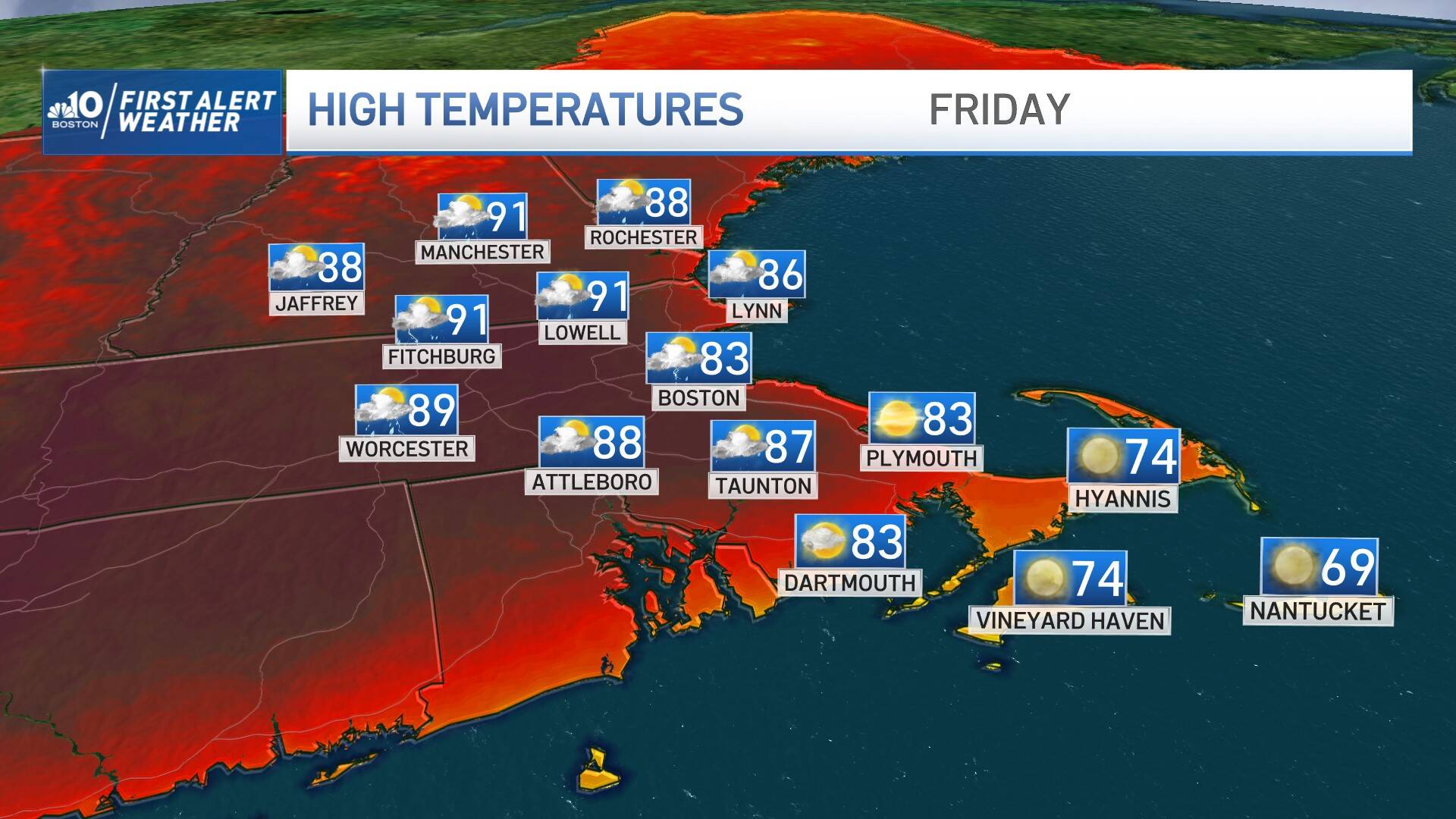 An approaching cold front Friday will bring clouds and possibly some showers and thunder, mainly from mid-afternoon through the evening. Not everyone will see a shower or storm, but they will be scattered in nature, so it's worth having the umbrella on standby. Should a storm develop, be prepared for some rumbles to go along with brief downpours and gusty winds.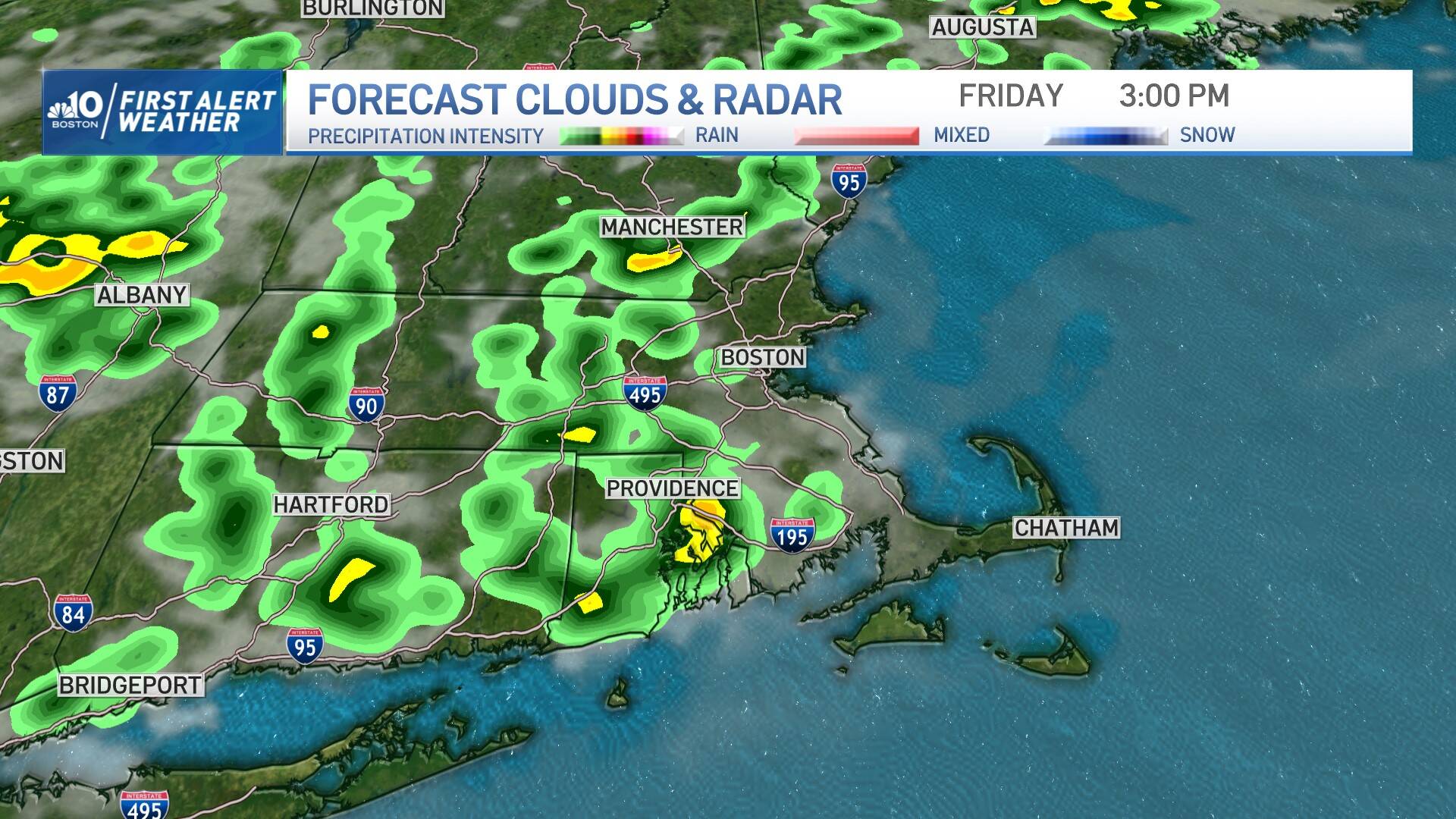 The showers and storms mark the leading edge of dramatically cooler air that will arrive for the weekend. Then, we'll be in the upper 50s to low 60s.
Some showers will linger into the first part of Saturday, though a drying trend is likely for the second half of the day.  Sunday should largely be dry, aside from an isolated shower from the south shore to Cape Cod and some potential stubborn clouds at the coast. Next week features a bit of an unsettled pattern with chances of a daily pop-up shower and highs slightly cooler than what's average for the first week of June.