6 film festivals to check out this summer
A few of summer's finest film festivals — the Roxbury International Film Festival (RoxFilm) and Provincetown International Film Festival — turn 25 this year, while the longest-running on the Cape and Islands, Woods Hole Film Festival, turns 32. From fiction to documentaries, parties to panels, and with an abundance of talent known locally and abroad, all three have something for everyone. Outdoor options continue as in past summers, with Coolidge on the Greenway and an August packed with kid-friendly movies organized by the Boston mayor's office.
Playwright and film writer-director John Oluwole ADEkoje expresses particular fondness for RoxFilm. The Boston-based artist has attended with several projects over the years, twice winning its Emerging Filmmaker Award. He shot his most recent, "YE! A Jagun Story," around Boston with a majority Boston crew. In the 21-minute short, playing in the "Family Dynamics With Love" shorts program at RoxFilm on June 25, a woman purposefully hires a cab driver with a veiled identity. While complete in its own right, "Ye!" offers a time-hopping slice of a much larger epic about a group of pan-African women who turn their trauma into super strength.
To approach the story, ADEkoje says he first secured Dakore Ebuson-Akande (whom he calls "a Nollywood superstar") and Tony Okungbowa ("Bob Hearts Abishola") for the lead roles. Then legendary music maker Hank Shocklee (Public Enemy) joined the team, composing an innovative score and designing sound best heard in a Dolby Atmos auditorium, which is how ADEkoje shared it with cast and crew in November. Boston audience members may recognize local actor Naheem Garcia, who frequently appears in studio films shooting around the region, including four released in 2022. Here, he plays a police officer who approaches the stopped cab and helps unlock part of the story's mystery.
ADEkoje says he has big plans to expand "YE!" into a limited four- or five-episode series or a feature length film. He says RoxFilm gets him one step closer to making this project "as beautiful and powerful as possible." More on that festival as well as several other options for independent filmgoing in and around Boston this summer, below.
When: June 14-18
Where: Provincetown's Waters Edge Cinema, Town Hall and The Art House
Highlights: For its 25th year, PIFF has an especially strong lineup of films with regional ties. Boston Globe environmental reporter David Abel will screen a work-in-progress of his latest whale documentary (he's made two prior). "Inside the Whale" is about a Wellfleet lobster diver who was momentarily swallowed then spat out by a whale. Two other documentaries will have world premieres — "After the Bite" about the spike in Cape shark presence and "The Busing Battleground," a PBS American Experience title about Boston's thorny attempt to pursue racial equity in education through cross-town busing. Provincetown itself gets the doc treatment in a special screening of artist and resident Mischa Richter's "I am a Town;" Boston's now shuttered gay bar, the Playland Café, gets a form-bending historical send up in Georden West's "Playland." For those who can't get enough of the Gardner heist, the fictional "Art Thief," inspired by the unsolved crime and shot on the Cape, will screen publicly for the first time. So will the comedy "Hangdog," set and shot in Maine. Plus, two shorts programs zoom in on New England, spanning fact and fiction.
Good to know: Remember those seaside dune shacks the National Park Service posted as open to new lease proposals? Take a fest detour and reserve your chance to view them on June 15.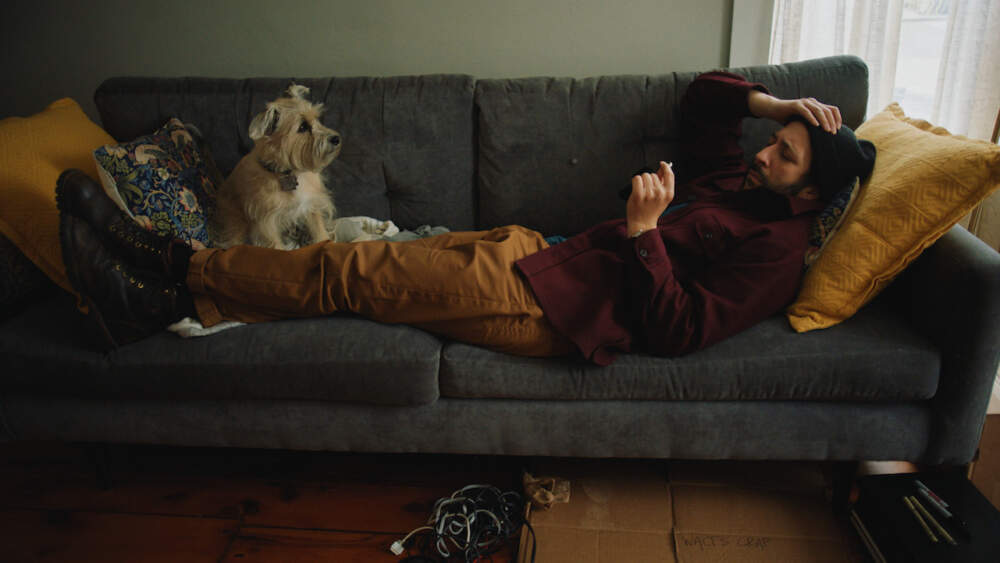 ---
When: June 21, July 12, Aug. 16
Where: Rose Kennedy Greenway (Wharf District Park between Milk and India streets)
Highlights: Free. Outdoors. On 35mm. Science talk. Enticing, right? But wait, there's more! This extension of the Coolidge's national Science on Screen program includes expert commentary on exciting topics like how archeology really works (Brown University archaeology and Egyptology professor, Laurel Bestock, before "The Mummy" on June 21). Or how to parse that nagging question: Is there life on other planets? (Science and technology writer Wade Roush before the Ray Bradbury alien landing classic, "It Came from Outer Space" on Aug. 16). "The Lost World: Jurassic Park" also screens on July 12 with conversation by STEM education advocate Barnas Monteith.
Good to know: Movies start at sunset with rain dates scheduled for the following day, respectively. No advance tickets or reservations needed.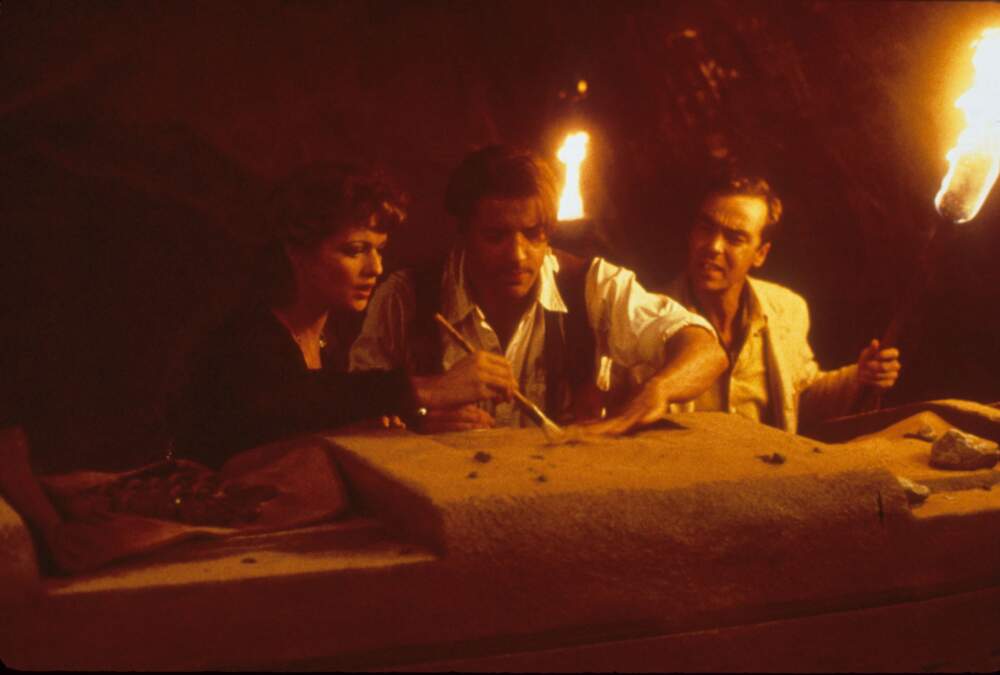 ---
Where: Dreamland, Nantucket
When: June 21-26
Highlights: The celebs turn out for this fest, which annually honors the value of screenwriting. This year, writer-director Nicole Holofcener ("You Hurt My Feelings") receives a tribute along with documentarians Lynn Novick and Ken Burns ("Hemingway") and coming-of-age aficionado Jenny Han ("To All the Boys I Loved Before"). Meanwhile, the year's best indie shorts, features and docs round off the solid program. While Nantucket can be a dream destination for a summer festival, it can also be out of reach due to limited and pricey accommodations. The festival encourages Nantucket residents to donate guest cottages or rooms in exchange for festival passes. Also, the getting there. You made your ferry reservation yesterday, right?
Good to know: According to Vanity Fair, Nicole Holofcener says that despite past success, she still has difficulty financing her projects. Even with backing from A24, she shot "You Hurt My Feelings" in 22 days, the shortest amount of time of her six features.
---
When: June 20-July 2
Where: Hibernian Hall, ArtsEmerson, MFA Boston, Northeastern University and online
Highlights: Twenty-five years ago, this festival began with a seed grant and has since established itself nationally and internationally as equal parts fierce defender and nurturing supporter of independent storytelling. To mark the occasion, past festival guests Robert Patton-Spruill, Patti Moreno, Topper Carew, DeMane Davis, Michael Beach and Kasi Lemmons will return to receive special honors, and there will be a screening of Patton-Spruill's 1997 indie classic "Squeeze" and a conversation with Lemmons. As a reflection of the festival's simultaneously local and global point of view, the fest will have two opening nights—one for "Welcoming the Embrace," about the making of the new sculpture on Boston Common, and one for "Honeymoon," a South African feature about a sisterly road trip after a wedding falls apart. Boston filmmakers' work will also screen, including the aforementioned "YE! A Jagun Story" by John Oluwole ADEkoje.
Good to know: RoxFilm online takes place June 28-July 2.
---
When: July 29-Aug.t 5
Where: In-person venues in Woods Hole and Falmouth, also online
Highlights: WHFF Executive Director Judy Laster calls 2023 the first "full" festival since before the pandemic. She's excited to resume creating an environment "kind of like film camp" for the several visiting filmmakers. Documentarian and cinematographer Allison Otto ("The Thief Collector") serves as this year's filmmaker-in-residence, where she'll hold a master class open to the public. (Additional panels with other guests will tackle film budgeting, crowdfunding, short form distribution and comedy writing.) Tatyana Bronstein, who teaches documentary filmmaking at Boston University, will attend the fest with her film "Woman in the Mirror." It profiles the Jewish ballerina Alexandra Koltun, who flees the Soviet Union to find artistic freedom and eventually lands in Boston. Bronstein says her film is personal. "It is a message from me, a Ukrainian-born American documentary filmmaker, told through the art of dance, railing against antisemitism and against any kind of oppression," she says by email. In addition to others with New England ties, films touch on themes of immigration, music, space exploration and much more.
Good to Know: This year's WHFF film programming fellows hail from Hong Kong, Texas, New York, Oregon and the Cape, and according to Laster, they helped cull this year's 110 films from more than 1,000 submissions.
---
When: Aug. 8-Sept. 1
Where: Parks throughout Boston
Highlights: Not many movies appeal to all ages and can trumpet through public park sound systems without ruffling some feathers. But the Boston mayor's office keeps picking winners. Of the many lively choices ( "Black Panther: Wakanda Forever" in Roxbury on Aug. 14; "Marcel the Shell with Shoes On" in Allston/Brighton on Aug. 15; "Vivo" in East Boston on Aug. 21;) my money's on "Lyle, Lyle, Crocodile" (South End on Aug. 22) because of Javier Bardem's slippery, unpredictable turn as a needy performer and his catchy duet with Shawn Mendes, "Take a Look at Us Now." Am I getting a little punchy here or is there something cheeky about choosing "Minions: The Rise of Gru" for the Seaport (Aug. 8), "Bad Guys" for Charlestown (Aug. 29) and, given the iffiness of public transit, "Spider-Man: No Way Home" for Roslindale (Aug. 23)? By all means, reach out if I've now ruffled your feathers.
Good to know: Shows begin at dusk and do not require a reservation.
---
Also showing: