Harvard Medical School morgue manager accused of stealing, selling human body parts as part of 'nationwide network'
Resume
A manager of Harvard Medical School's morgue and his wife are accused of stealing human body parts — among them heads, brains, skin and bones — from donated cadavers and selling them, according to a federal indictment.
Cedric Lodge, 55, was identified as the morgue manager in a federal indictment filed Tuesday in U.S. District Court for the Middle District of Pennsylvania. Lodge and five others, including his wife, Denise Lodge, 63, are facing charges of conspiracy and transport of stolen goods.
Lodge and his wife were part of a "nationwide network" of people buying and selling human remains that came from Harvard and an Arkansas mortuary, according to the prosecutor's office.
"Some crimes defy understanding," U.S. Attorney Gerard M. Karam said. "The theft and trafficking of human remains strikes at the very essence of what makes us human. It is particularly egregious that so many of the victims here volunteered to allow their remains to be used to educate medical professionals and advance the interests of science and healing."
Also facing charges is the owner of Kat's Creepy Creations in Peabody, Katrina Maclean. Her Instagram page advertises "creations that shock the mind & shake the soul," including bone art. Two Pennsylvania men, Joshua Taylor and Jeremy Pauley, are also accused of being part of the buying and selling network.
An attorney for Taylor declined to comment. Attorneys were not listed for the other defendants.
FBI special agents from Boston on Wednesday arrested the Lodges, of Goffstown, N.H.,  and Maclean, of Salem, Mass., and took them into custody.
The indictment alleges that starting in 2018, Cedric Lodge began taking body parts that had been donated for medical research and bringing them to his home in New Hampshire. From there, they sold the remains to others, including Maclean and Taylor, sometimes shipping through the U.S. mail.
Taylor and Maclean then sold remains to others, including Pauley, the indictment says. Maclean allegedly stored some at her business in Peabody as well. Maclean's shop in Peabody had previously been searched by the FBI in March.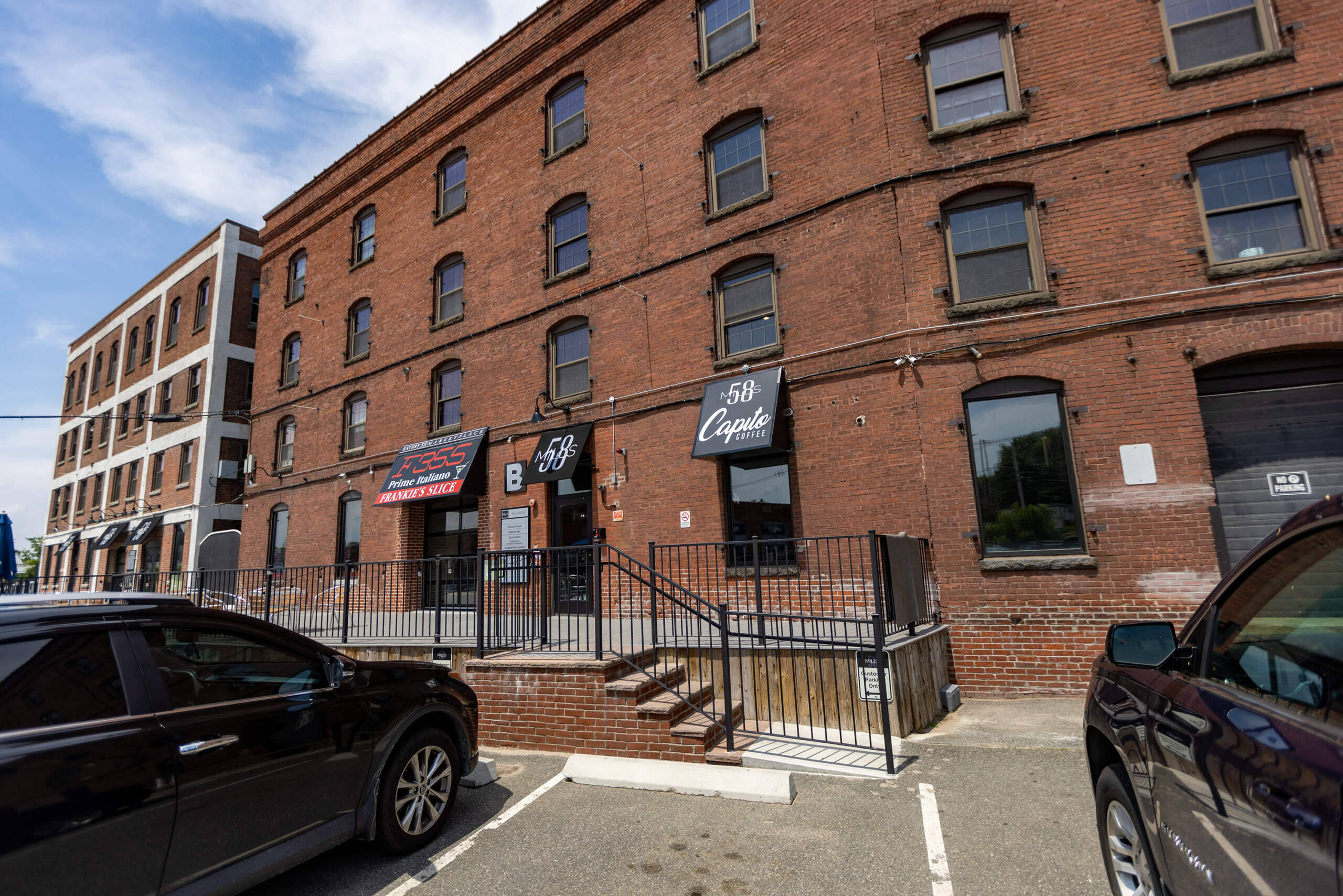 Lodge allegedly allowed Maclean, Taylor and others into the morgue to browse remains and decide what to purchase, the indictment said. A LinkedIn profile in his name says he has worked as the morgue manager for nearly 30 years. Harvard Medical School in a statement Wednesday said Lodge was fired on May 6.
The statement, from deans George Daley and Edward Hundert, called the alleged crime "an abhorrent betrayal," and said Harvard would be reaching out to next of kin and setting up a webpage and hotline.
The U.S. Attorney's Office said it would work to identify as many of the families of the victims as possible. Harvard said it was examining its own records and logs to help authorities determine which donors were impacted.
"We are appalled to learn that something so disturbing could happen on our campus — a community dedicated to healing and serving others," the statement said. "The reported incidents are a betrayal of HMS and, most importantly, each of the individuals who altruistically chose to will their bodies to HMS through the Anatomical Gift Program to advance medical education and research."
U.S. Attorney Karam said Harvard cooperated with the investigation.
The indictment details some of the alleged purchases: Maclean bought two dissected faces for $600, making the purchase at the morgue. She allegedly shipped human skin to Pauley, who then tanned it for her to create leather; instead of paying him for the service with money, she agreed to provide him with more human skin from Cedric Lodge, the indictment says.
Over a three-year period, Taylor appeared to pay Denise Lodge more than $37,000 for human remains. One payment, for $1,000 included the memo "head number 7." Another, for $200, read "braiiiiiins."
Pauley paid Maclean $8,800, and Taylor more than $40,000, according to the indictment.
The Lodges, Taylor and Maclean all face charges of conspiracy and interstate transport of stolen goods — human remains. Taylor has pleaded not guilty, while the others have not yet entered pleas.
Pauley also purchased body parts from Candace Chapman Scott, who stole remains from her job at a mortuary and crematorium in Little Rock, Arkansas, according to federal prosecutors. Scott sold stolen hearts, brains, skin, genitals and other parts to Pauley, according to court documents. In one case, she allegedly sold the remains of a stillborn fetus to Pauley for $300. Pauley then sold the fetus to a Minnesota man, Matthew Lampi, who is also facing charges.
Prosecutors said Pauley and Lampi "bought and sold from each other over an extended period of time," exchanging over $100,000 in online payments.
This segment aired on June 14, 2023.