To end its reliance on planet-warming oil, Maine pushes for heat pumps and weatherization
Resume
New Englanders are already making their heating fuel plans for next season after an expensive winter. In Massachusetts, a quarter of that heat comes from pricey, carbon-intensive oil.
But Massachusetts' northern neighbor Maine relies more heavily on oil. And there, transitioning to new kinds of heat is proving challenging — even as it's critical for the state's climate goals. While the rest of Maine's economy has cut its greenhouse gas emissions, the residential sector's footprint is flat or growing.
Bob Moody is among the 60% of Mainers who heat their homes with oil. His ramshackle split-level is in the tiny Northern Maine town of Castle Hill, not far from the Canadian border. Moody built this house in the 1980s, with salvage from a former air force base nearby.
In late March, Moody gave a tour of his home to a team of energy auditors from his county's community action agency — laughing as he pointed out to them, for example, a thin wooden door taken from a 1957 air base residence that he was "pretty sure [wasn't] very efficient."
Weatherization specialist BJ Estey did what's called a "blower door test" — depressurizing the house to see where it was letting cold air in and warm air out. It identified leaks around window frames and through hidden cracks in the drywall, which all add up.
"He has about roughly a one by two-foot square hole that's wide open in the home," said Estey. "It's the equivalent of having a window open year-round."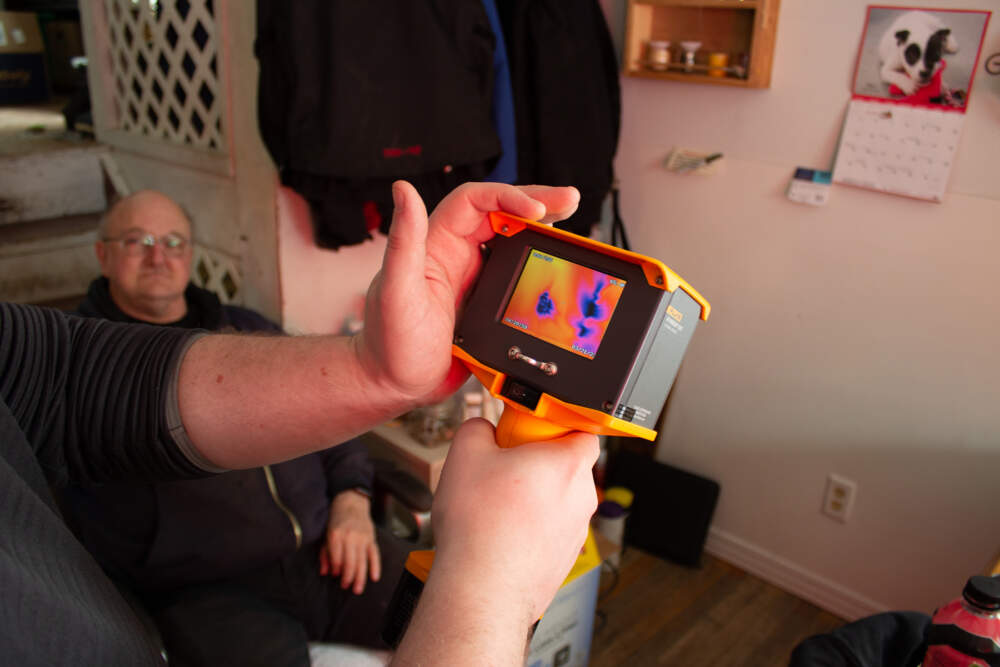 Maine has some of the nation's oldest housing and its oldest population. It also has the highest poverty rate in New England. This puts Mainers at particular risk of oil price volatility.
"So it's really important to make sure that the houses are energy efficient so they're not burning as much oil, so they're not spending as much money on oil and fuel," said Melissa Runshe, who leads energy programs for the county and also happens to be Moody's next door neighbor.
"We have a long winter, and you can imagine that all that money for all that fuel … is a huge energy burden on a lot of people," she said.
It's also a persistent climate change problem.
Oil emits more carbon per unit of heat than any fossil fuel but coal — contributing to worsening storms, droughts and rising seas. Maine's reliance on the fuel is partly because of the state's geography. Its population is spread across huge rural areas, with little access to natural gas pipelines. Other states that use a lot of oil — like Massachusetts — have been better able to switch their heat to relatively lower-carbon gas.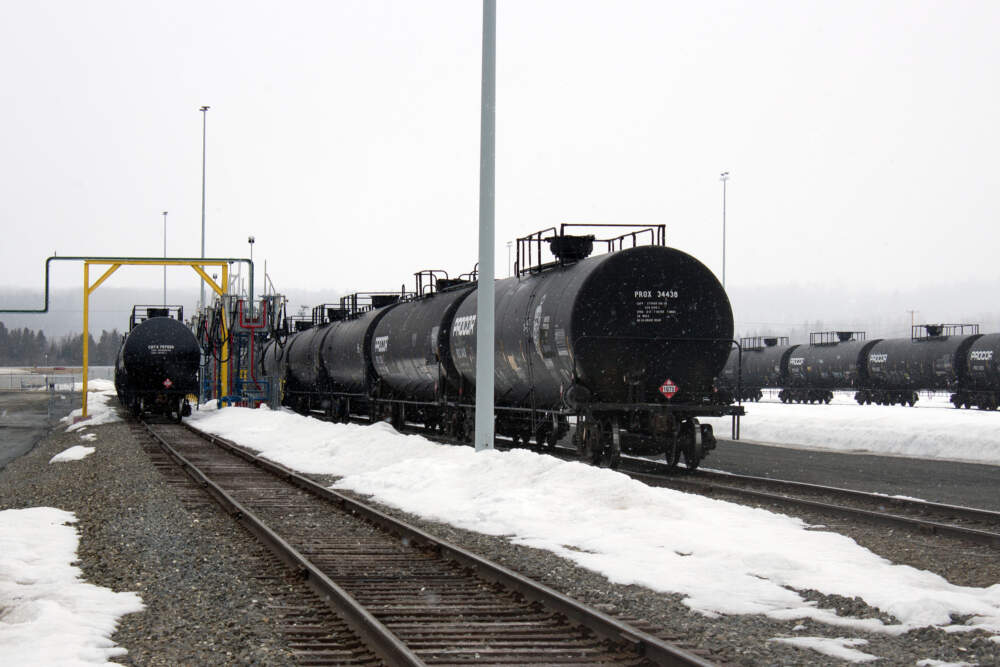 Hannah Pingree is co-chair of the Maine Climate Council, which is overseeing plans to sharply cut the state's emissions by 2050.
Their "top strategy" for lowering emissions from buildings, she said, has been efficient, electric heat pumps: "This technology that really was a no-brainer for meeting decarbonization goals, improving comfort of people's homes as well and they could also save people money."
Heat pumps work like air conditioners to provide heating and cooling, at two or three times the efficiency of oil or regular electric heat in all but the coldest temperatures.
Maine wants to get half a million heat pumps installed by 2030, a goal that's tied to reducing emissions from oil. The state is on track with overall installations — but further behind on its goal for getting heat pumps into low-income homes.
Heat pumps are not a one-size-fits-all solution. They can cost thousands of dollars even with state and federal incentives, and installation can be tricky in older, less efficient homes like Bob Moody's.
But Moody has started his journey off oil. The upgrades from his energy audit will save him more than $1,200 a year. At $4 per gallon, that's around 300 gallons of oil he won't be burning.
"The weatherization is, like, at the very top, 'cause if your heat isn't flying out of your house, it's going to save you money," said Runshe of the county's community action agency.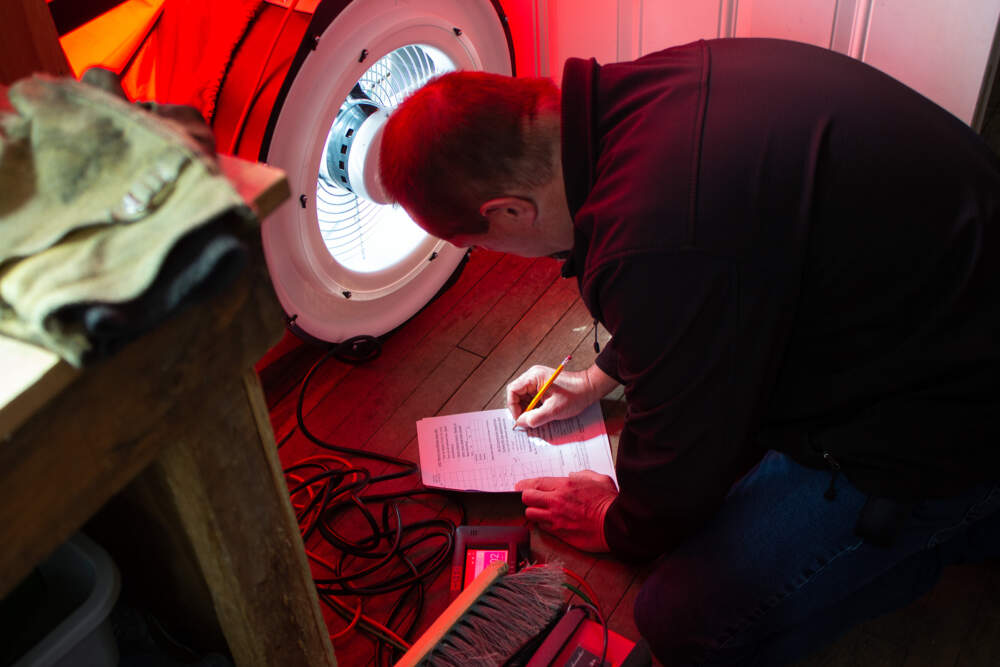 To that end, the results of the Moody's energy audit have been sent to a contractor, who will seal the leaks and make other repairs now that the snow around Moody's house has finally melted.
The entire project is free, because Moody is a senior living on social security, and he already gets help with his heating bills from the Aroostook County Action Program.
Runshe also promised to sign Moody up for more funding to make other important retrofits. With enough of those, and as technology improves, he might be able to switch to heat pumps someday.
Scientists say this kind of incremental progress is better than nothing in climate terms — as long as it keeps the state moving toward clear, data-driven goals.
---
Annie Ropeik is a freelance journalist in Portland, Maine. This story is published in partnership with The Maine Monitor and was supported by the MIT Environmental Solutions Journalism Fellowship. To get regular coverage from The Maine Monitor, sign up for its free newsletter here.
This segment aired on June 16, 2023.