Thousands of immigrants expected to seek driver's licenses under new law
Resume
Starting next week, thousands of Massachusetts immigrants can legally apply for a driver's license, regardless of their immigration status, under a new state law.
The Work and Family Mobility Act is seen as a big win for immigrant rights advocates in the state. It marks the culmination of a nearly two-decades-long battle that ended when voters approved the measure in the November 2022 election.
"There's a myriad of reasons why this is a good thing," said State Rep. Priscila Sousa, a Democrat from Framingham who has been working with nonprofits to spread the word about the new law. "It really destigmatizes the immigrant community. It allows them to live without fear."
Driving without a valid license is a criminal offense in Massachusetts. People caught without a license can have their car towed by police, face fines and can even go to jail. But for many immigrants in the state, obtaining a license has been impossible because the Registry of Motor Vehicles required proof of immigration status.
That doesn't mean people unable to get a driver's license haven't been driving.
Luiza is a Brazilian immigrant who has lived in the commonwealth for 11 years and currently works cleaning houses. She has a young son she needs to take to school and to medical appointments; she said she also needs to drive to buy groceries and other household items. WBUR is using only her first name because of her immigration status.
"If I say to you, 'I'm not driving,' then I am a liar," Luiza said.
Every time she gets behind the wheel, Luiza said, she puts herself at risk for being pulled over and having her life upended.
"I always, always when I enter the car, I pray to God and say, 'Please help me during the day because I have a son, I have a family,'" she said.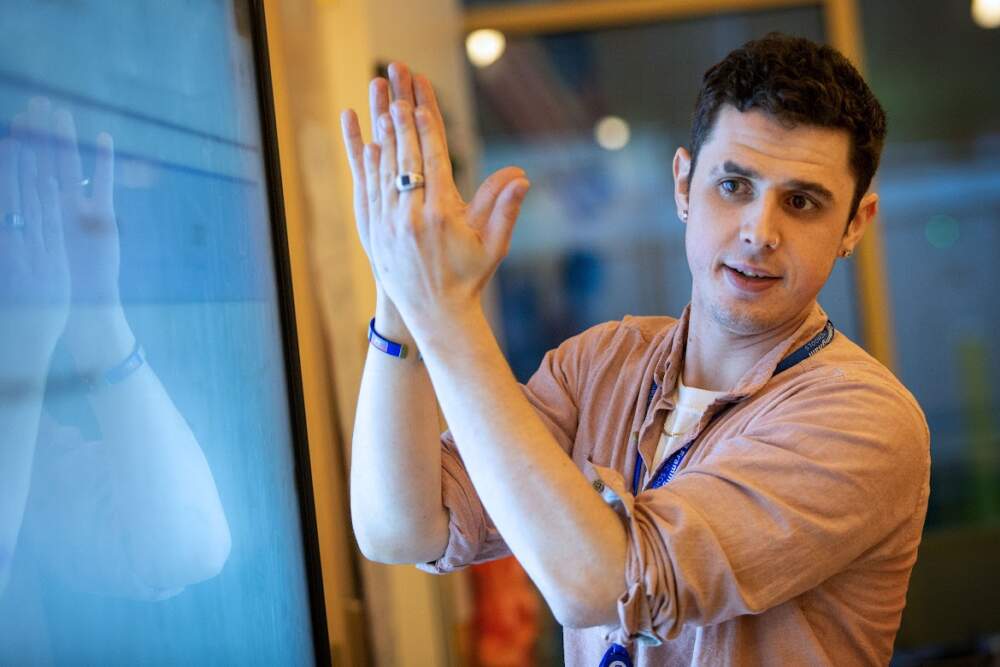 This spring, she was among nearly two dozen students from different countries participating in a new class that teaches English and Massachusetts driving manual rules and regulations. The program, called Framingham Adult English as a Second Language PLUS, was created in response to the Work and Family Mobility Act, to help students prepare to take the driver's permit exam, which they'll be able to do starting July 1.
Public safety
A Massachusetts Budget and Policy Center report from 2021 estimated that 45,000 to 85,000 drivers would get licensed within the first three years of the law's implementation.
State Sen. Brendan Crighton, a North Shore Democrat representing the 3rd Essex District, was one of the lead sponsors of the bill. He said the law "creates a system for safe driving in the commonwealth" that will benefit everyone in the state, not just people who will become newly eligible for a driver's license.
The law addresses road safety and also "our moral obligation to treat everyone equally," Crighton said. "Our roads are safer if everybody is operating under the same set of rules."
In Connecticut, a measure allowing immigrants without legal status to get driver's licenses took effect in 2015. Four years later, a report showed hit-and-run crashes dropped 9% between 2016 and 2018.
In South Hadley, Police Chief Jennifer Gundersen said she looks forward to the new Massachusetts law taking effect, because in her view, public safety improves when everybody is licensed, trained and insured.
"When that happens, that's a win-win" for police officers, families and businesses that need employees to get to and from work safely, Gunderson said.
For many immigrant drivers, the prospect of being stopped by police is harrowing. Gundersen said many officers are aware that towing the car of an unlicensed driver and fining them for violating the law can cause emotional stress and add a financial burden for a person who would have a license if permitted to do so.
In addition to the potential hardship an immigrant could face, these stops are time-consuming for police, easily taking up an hour or more while waiting for a tow truck to arrive.
"When they do that, they're not in your neighborhood patrolling proactively," Gundersen said.
The rollout
Once the new law takes effect, the Massachusetts Registry of Motor Vehicles is anticipating an influx of applicants seeking to take a learner's permit exam and schedule road tests.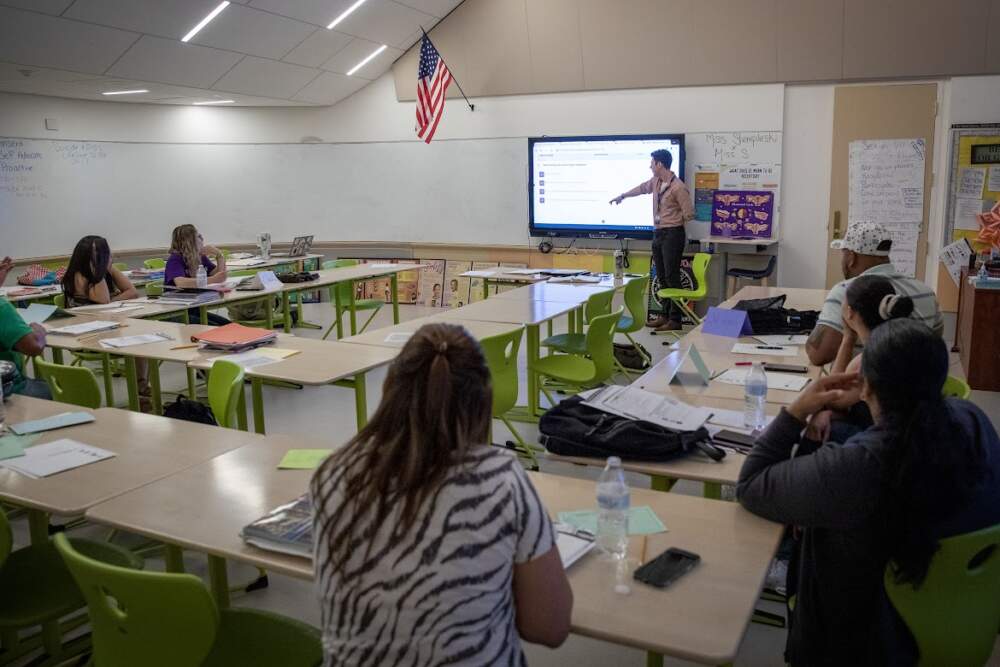 The RMV will extend service hours at seven locations, and the agency plans to increase overall staff by 45%, according to its registrar, Colleen Ogilvie.
She said the RMV has spent months translating  "all the things that people would need to know to navigate our processes," such as the driver's manual and road test check lists, into 15 languages. The materials are available online.
Under the new law, applicants will be required to show proof that they've been denied a social security number or provide a document Ogilvie calls the Social Security Number affidavit form.
"That document indicates that you're swearing that you've never been issued a Social Security number in the United States," Ogilvie said. The document needs to be notarized, or could be signed in front of the registry employee processing the application.
Supporters of the legislation wanted to make sure licenses issued under the new law are indistinguishable from traditional driver's licenses. They believe doing so will prevent discrimination and harassment.
Licenses issued under the law will not show a person's immigration status, Ogilvie said.
"The licenses are going to look like any other standard driver's license that we issue today," she said. "There'll be nothing on it that differentiates it from any other license."
This brings relief to supporters of the bill, like immigration attorney Ivan Espinoza-Madrigal, of the nonprofit Lawyers for Civil Rights. He does not want people who could benefit from this law to risk being targeted due to their immigration status.
"It is really important that people understand that by participating in the new driver's license opportunity, that they're not going to be singled out by the state or by law enforcement," Espinoza-Madrigal said. "And that they will be treated just like any other driver."
Sousa, the state representative, said she's confident the RMV is ready to serve the public under the new law, although she anticipates the initial rollout will be "a little bit bumpy, like the [COVID] vaccine rollout." She is advising people to not get discouraged if they are unable to immediately get an appointment.
For many immigrants, Sousa said, not having to drive in fear anymore "is a really, really, really big deal."
This article was originally published on June 28, 2023.
This segment aired on June 28, 2023.