Wet weather, but not a washout for the Fourth
Resume
Weekends in Boston have been very wet lately. Nearly every weekend since the start of April has featured rain.
Of the past 13 weekends, eight of them have had measurable rain. Since the beginning of April, 8.2 inches of rain have fallen in Boston and nearly half of that has come on Saturdays.
We did have a glorious stretch of fair weather back on Memorial Day weekend, but unfortunately, that's not going to be the case for this weekend leading up to the Fourth of July.
Our unsettled pattern continues, with numerous downpours and thunderstorms fueled and fed by the humid tropical air that's been in place for several days.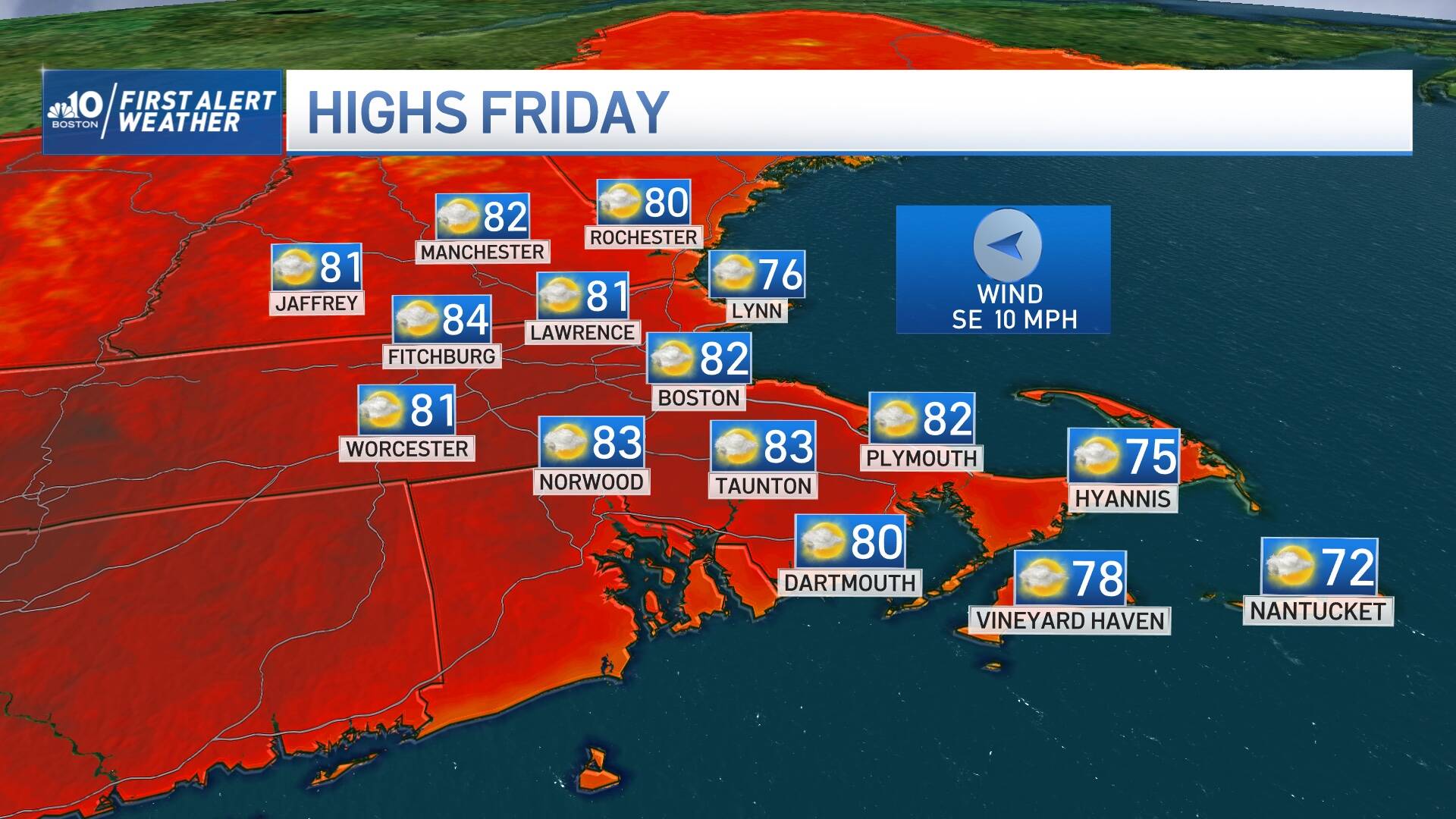 Friday will be a beautiful summer day overall. Expect a blend of sun and clouds, with high temperatures generally between 80-85 degrees (70s on Cape Cod) and a very low risk of an isolated thunderstorm inland during the afternoon and evening.
Saturday is my pick of the weekend; we should be dry during the morning and through the afternoon. Some evening thunderstorms are possible, mainly confined through the interior, so keep an eye to the sky. I'm not anticipating anything too substantial, but some downpours, brief gusty wind and lightning will be possible. It will be humid, with highs in the low 80s.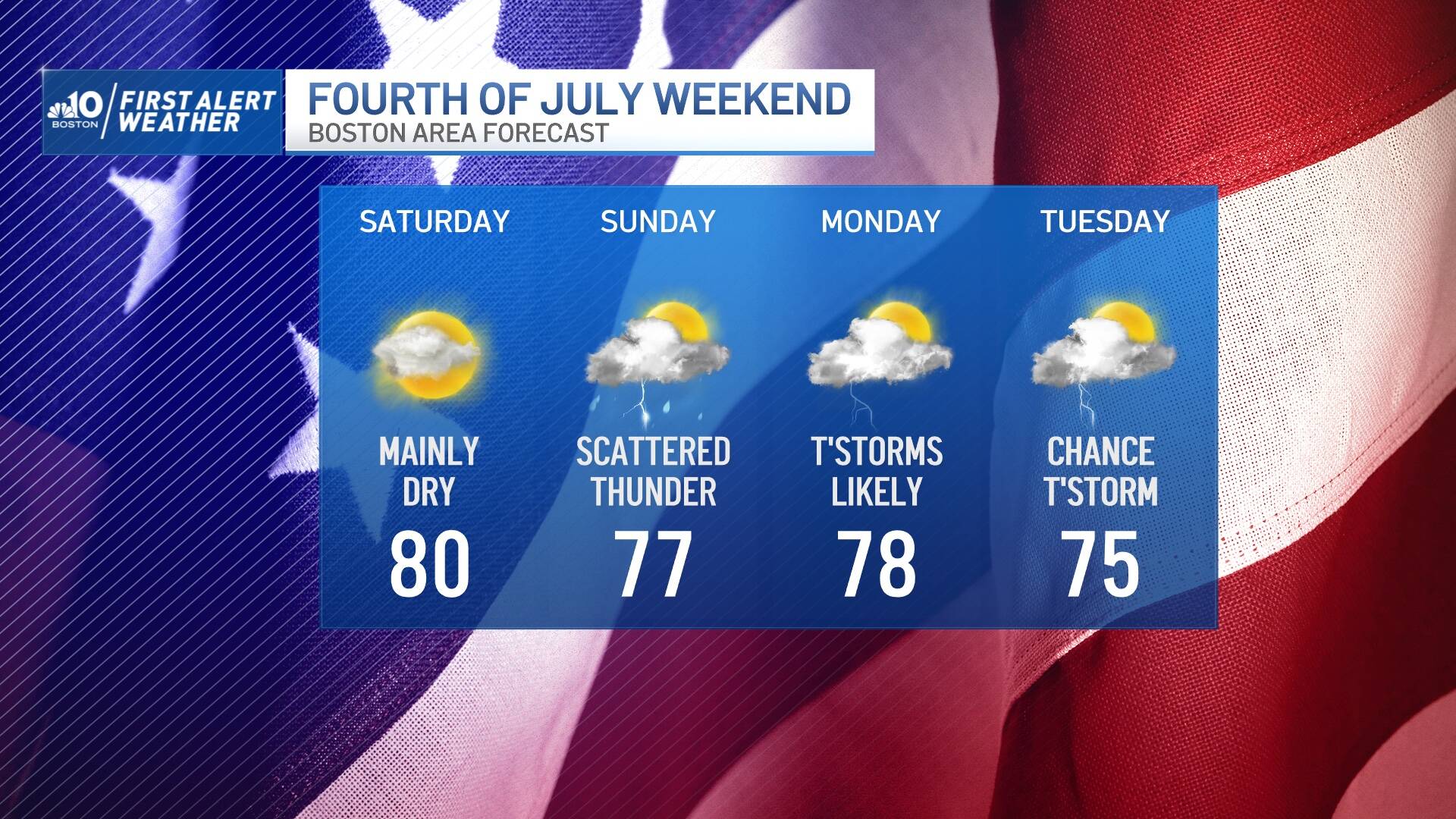 Sunday remains warm and humid, but another front will trigger scattered thunderstorms by midday and continuing into the evening. That front will slow down over us and threaten periodic downpours and thunder on Monday, too.
Similar to the past few days, neither day looks like a washout. We will squeeze in some dry periods, too.
For now, my best piece of advice regarding fireworks and outdoor activities over the Sunday/Monday timeframe is not to cancel events, but have a back up plan to seek shelter indoors, should you need to.
It does look like that same area of low pressure will be slow to depart on Tuesday's holiday, resulting in a lingering threat for showers and thunderstorms.
We're still days away from Independence Day, so there's some wiggle room and time to pinpoint down the timing of everything more precisely. I'll have another update for you in a few days.