Weather: Spotty showers should give way before the fireworks start on Independence Day
Well it certainly won't be ideal weather for Independence Day, but despite the risk of thunderstorms, fireworks celebrations across the region Tuesday evening should be good to go.
We're waking up to another gloomy start, with lingering showers and even a few downpours from overnight along with low clouds, pockets of drizzle and fog. An area of low pressure is sliding along the same stationary boundary that's been sitting over us for a couple of days. That will serve as the trigger for renewed showers and thunderstorms from late morning through the afternoon hours.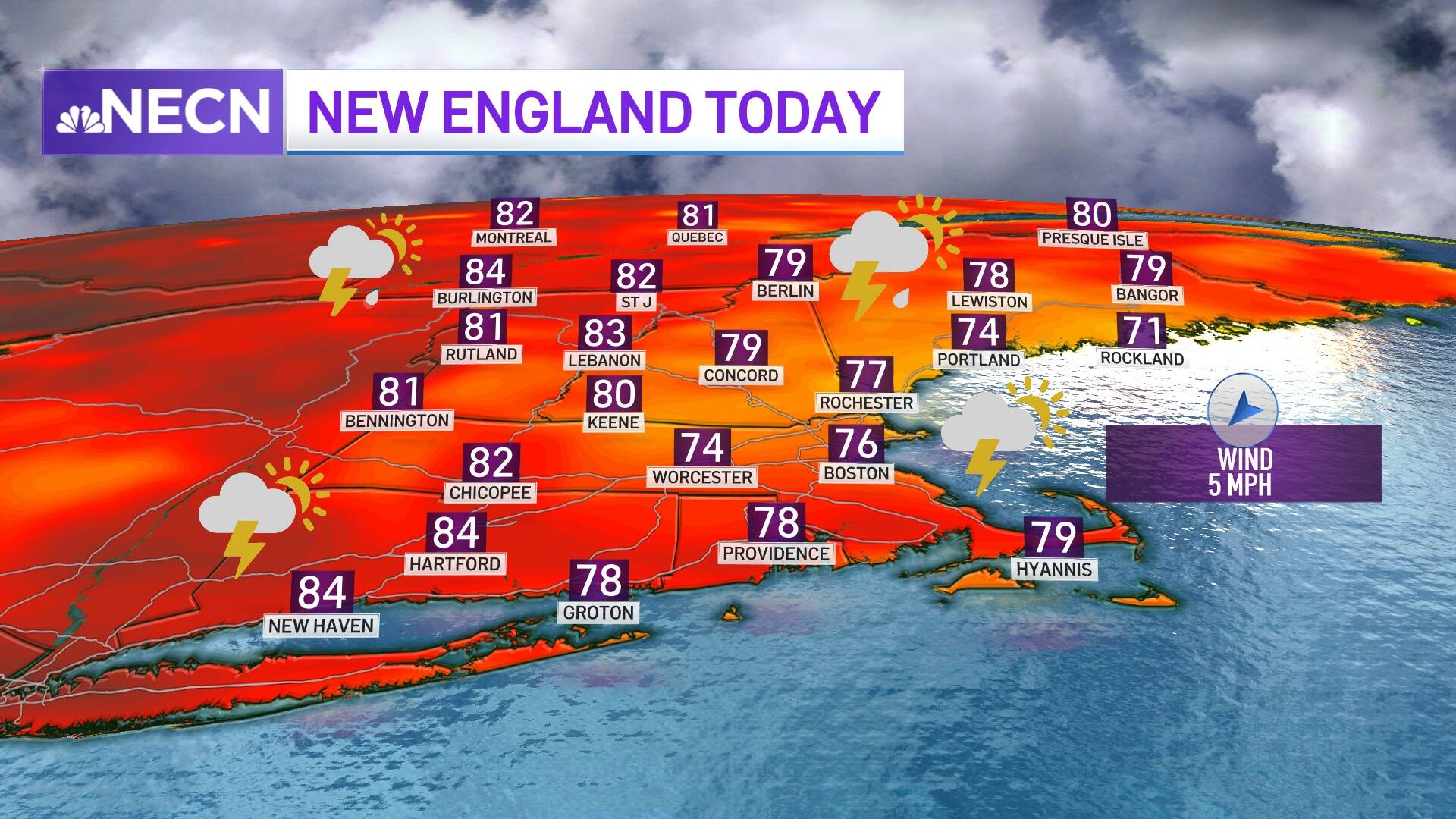 With highly variable rainfall totals lately, from nothing in some cities and towns to up to 4" in others, localized flooding will be the greatest threat today. It's possible that an isolated storm or two could reach severe thresholds; damaging wind gusts, small hail and lightning are possible.
I don't think it's worth cancelling your plans today, but it's another day to be weather aware and monitor for warnings so you can duck inside or seek shelter should you need to.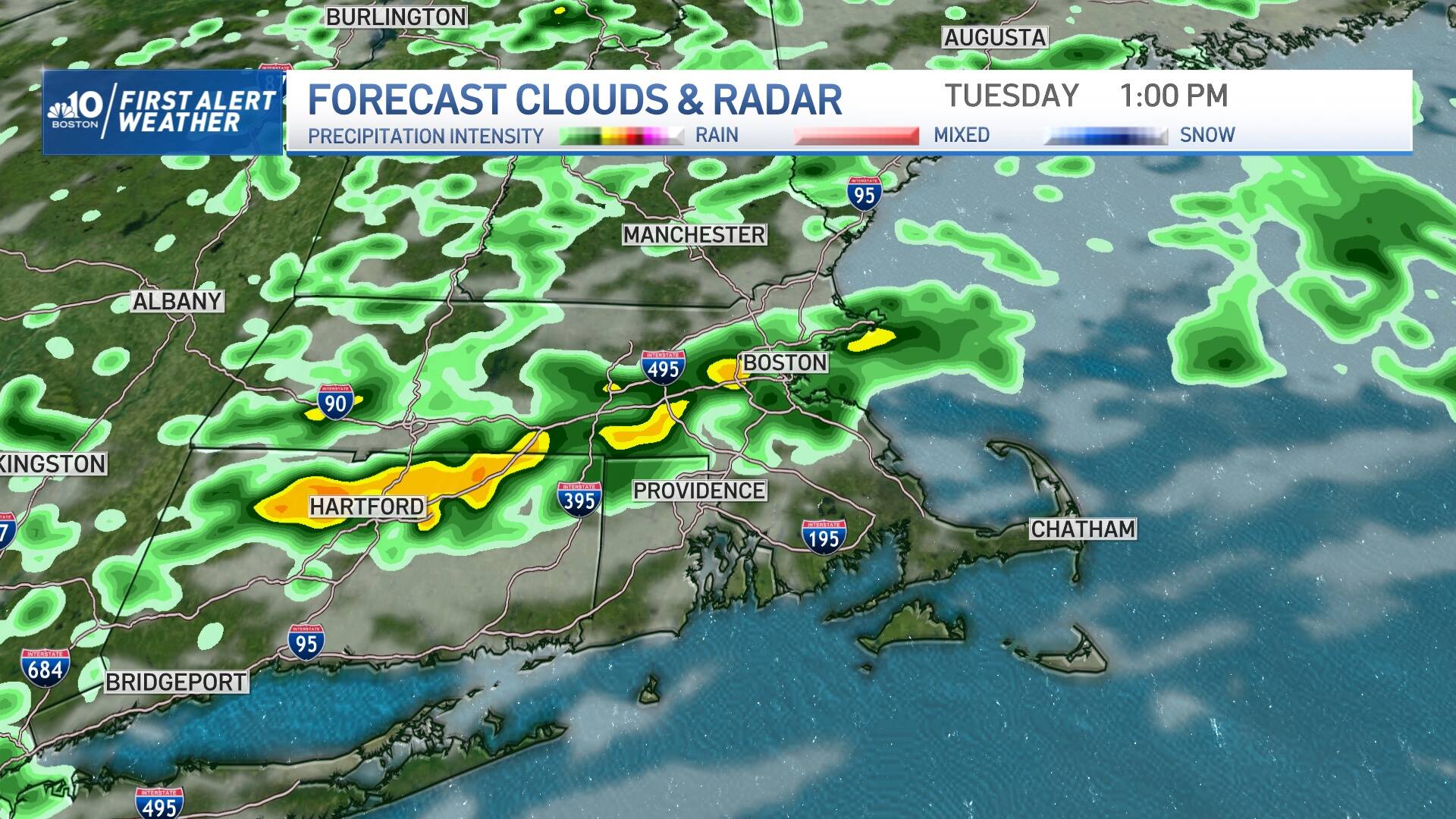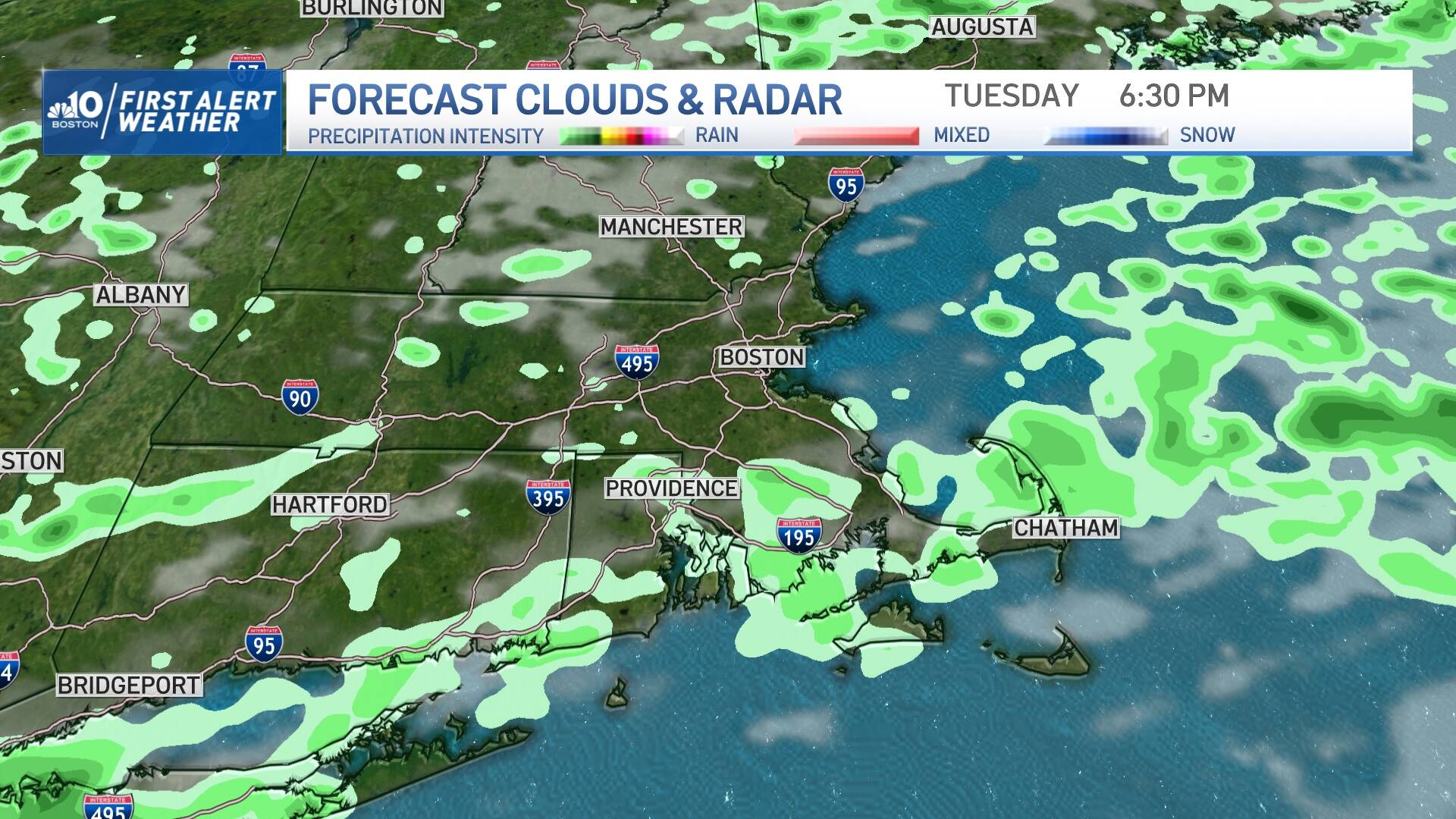 Showers and storms that still remain this evening should dwindle in both intensity and coverage between 6 p.m. and 8 p.m., leaving a quieter radar just in time for fireworks celebrations, including at the Esplanade. The only area to keep an eye on is Cape Cod, where the front is slower to kick off the coast and may result in some showers lingering longer there through 10 p.m.
After that, a relatively quieter, but hotter few days will set up across the region, with highs in the middle to upper 80s and heat index values in the low 90s for Wednesday through Friday. While a pop up storm or two can't be ruled out those days, the risk is significantly lower and many of us will end up dry for that period. In other words, fireworks that were cancelled in spots for Monday and rescheduled for later this week will be able to be held.