5 things to do this weekend, including 'Tender Loving Care' at the MFA and Open Newbury Street
It's hard to remember the last time two movies released on the same weekend generated as much buzz as "Barbenheimer." You may choose not to go to the Cineplex this weekend to attend the movie event of the year, but make no mistake, the pink-radioactive plume will eventually subsume us all. If you're looking for something else to do this weekend, or maybe an activity to round out your day between your Oppenheimer and Barbie screenings (and yes, that is the correct order to watch them), then look no further than this list right here.
Friday, July 21-Sunday, July 23
If you're the kind of festival-goer who wants non-stop local music day in and day out, consider attending NICE, a fest in Somerville this week. The musical acts will alternate between the Crystal Ballroom and The Rockwell, located within walking distance of each other. And the schedule is jam-packed with over 70 all-local acts. The festival's busiest days are Saturday and Sunday when music is scheduled from 1:15 p.m. until past midnight each night. With so many local acts in one place, this festival will probably feel more like a massive party/reunion than most. Headlining acts include Karate, Swirlies, Frances Forever and Guerilla Toss. Weekend passes and some single-day tickets are still available.
---
Friday, July 21-Sunday, July 23
If nuclear war in "Oppenheimer" is a little too dark for your taste, consider this award-winning play about the 2008 financial crisis. When "The Lehman Trilogy" played at London's National Theatre back in 2018, tickets were in such high demand that it was nearly impossible to get seats. This production at The Huntington has similarly resonated with audiences. Its run has been extended through July 23, so this weekend will be your last chance to see this staging. Tickets are available starting at $35. [Read theater critic Jacquinn Sinclair's review of the production here.]
---
'Sound of Music' at North Shore Music Theatre
Friday, July 21-Sunday, July 23
Before Indiana Jones and Captain America, there was another foil to the Nazi party: Sister Maria and her band of scale-singing children. In 2018, the film version of "The Sound of Music" returned to theaters for a few showings, and although I reluctantly attended, the hummable songs quickly reminded me of what a delightful story this musical tells. The North Shore Music Theatre's production has received positive reviews, and if the weather continues to disappoint, this show works as a safe indoor activity. Tickets for adults start at $83, and youth tickets start at $46.
---
Saturday, July 22-Monday, July 28, 2025
There's a new exhibit opening at the MFA this Saturday, and it features over 100 works each touching on the theme of care in its different forms. The museum has grouped the works into five categories: threads, thresholds, rest, vibrant matter and adoration. This isn't the MFA's first exploration into the idea of care. In 1975, it became the first museum in the country to commission artists to create furniture for visitors to rest. It's been a continuing series at the MFA titled, "Please be Seated," and this exhibit will include works from this series for visitors to rest their feet. "Tender Loving Care" will remain at the MFA for just over two years, so you have plenty of time to visit beyond this weekend. But with the AC and the invitation to take a seat, now may be a good time for you to show yourself some TLC.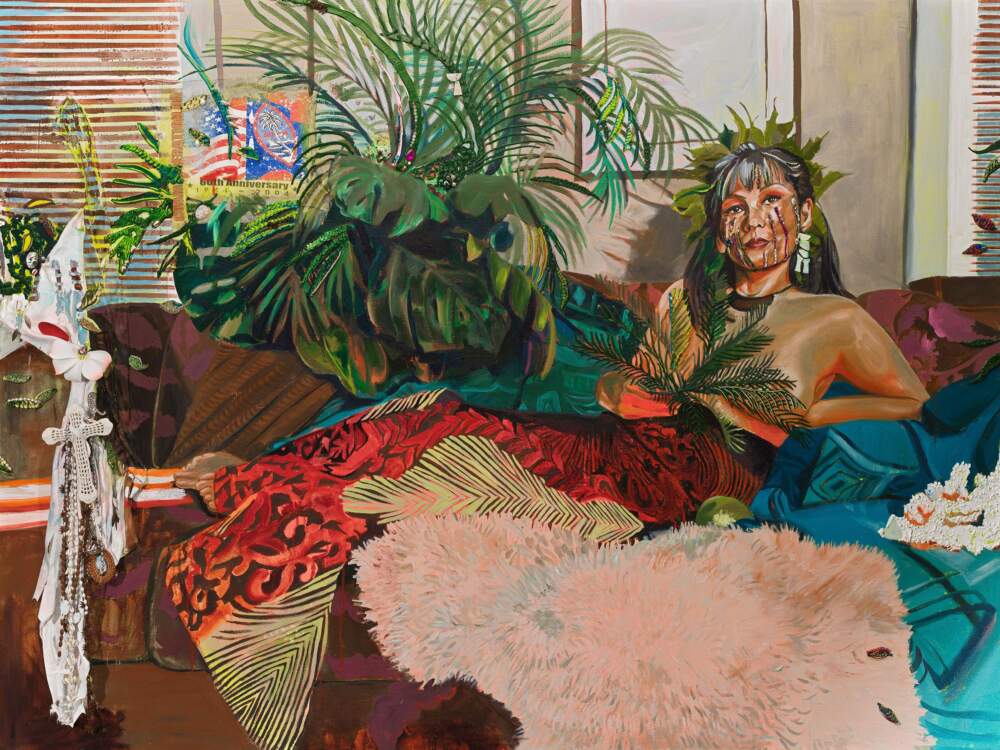 ---
Sunday, July 23-Sunday, October 15
Generally speaking, I'm a fan of cities closing their streets for traffic to make way for more pedestrians. It's less noisy. It's more comfortable than cramming onto a city sidewalk. And it feels like a kind of post-car utopia, even if just for a few select days over the summer. Mayor Wu has made an effort to expand these walker-centric initiatives in the city. Last year, Newbury Street was closed to traffic six times over the summer. This weekend marks the fourth of sixteen consecutive Sundays that pedestrians will have full freedom on the streets. Local businesses have the opportunity to expand onto the sidewalk and parking spots, so expect to see more activity and maybe even some free samples for pedestrians  If you want to go for a stroll, pop in and out of shops, galleries and restaurants, consider visiting this eight-block stretch of the city on Sundays between now and October 15th.