'Food is the biggest expense': Mass. families welcome permanent free school meals for students
Resume
When Musu-kulla Massaquoi was furloughed from her job in 2020, she wasn't sure how she would balance her financial obligations with feeding three kids.
"I just started to scramble and pay whatever important bills I could pay," said the Cambridge resident.
Massaquoi wasn't alone.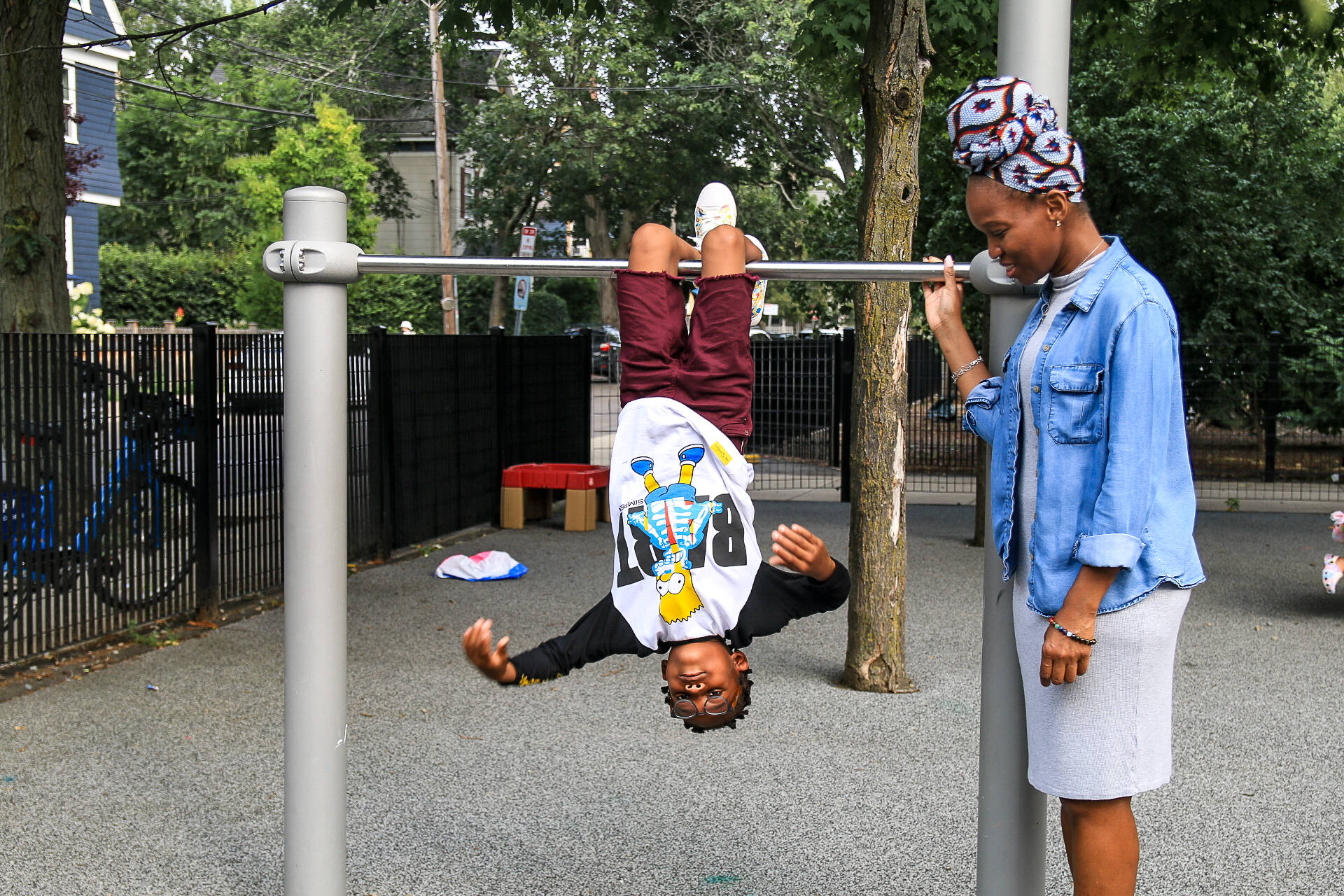 Household food insecurity in Massachusetts doubled during the COVID-19 pandemic, according to Project Bread, a Boston-based anti-hunger nonprofit.
But in the spring of 2020 the federal government stepped in to provide all students with free school meals, which included breakfast and lunch.
"It was just like, thank God," Massaquoi said. "Thank God this is in place."
When the pandemic-era federal meal program expired, Massachusetts became one of three states to extend it for the 2022-2023 school year. Two states took bolder action, making the program permanent. Since then, others have followed.
But this summer, Massachusetts families worried about the fate of the program for the upcoming school year.
"If we lose this, then … the whole rationing thing is gonna start happening again," said Massaquoi, who feels she is still "playing catch up" from the pandemic.
Now that worry has been settled.
Last Wednesday, Gov. Maura Healey signed into law a state budget that includes a permanent universal free school meals program. Public schools will continue to provide breakfast and lunch to all students at no charge regardless of household income, making Massachusetts the eighth state to take this step.
Tucked within the recently approved state budget, the $172 million investment wraps in nearly $70 million in revenue from the so-called "millionaire's tax," a tax on incomes over $1 million that voters passed last fall.
Hungry kids can't learn
A movement is spreading across the country to provide school meals to all children, said Jennifer Lemmerman, vice president of public policy at Project Bread.
States that have made universal free school meals permanent in recent years include California, Colorado, Maine, Minnesota, New Mexico, Vermont and Michigan.
"It's certainly beyond time that Massachusetts joins," Lemmerman said.
School leaders support the move, saying that an empty stomach impacts everything from attention span to attendance.
"A hungry student cannot learn," said Paul Haughey, superintendent of Spencer-East Brookfield Regional School District. "Go a day without eating yourself, you're going to suffer from headaches, stomachaches, all kinds of things."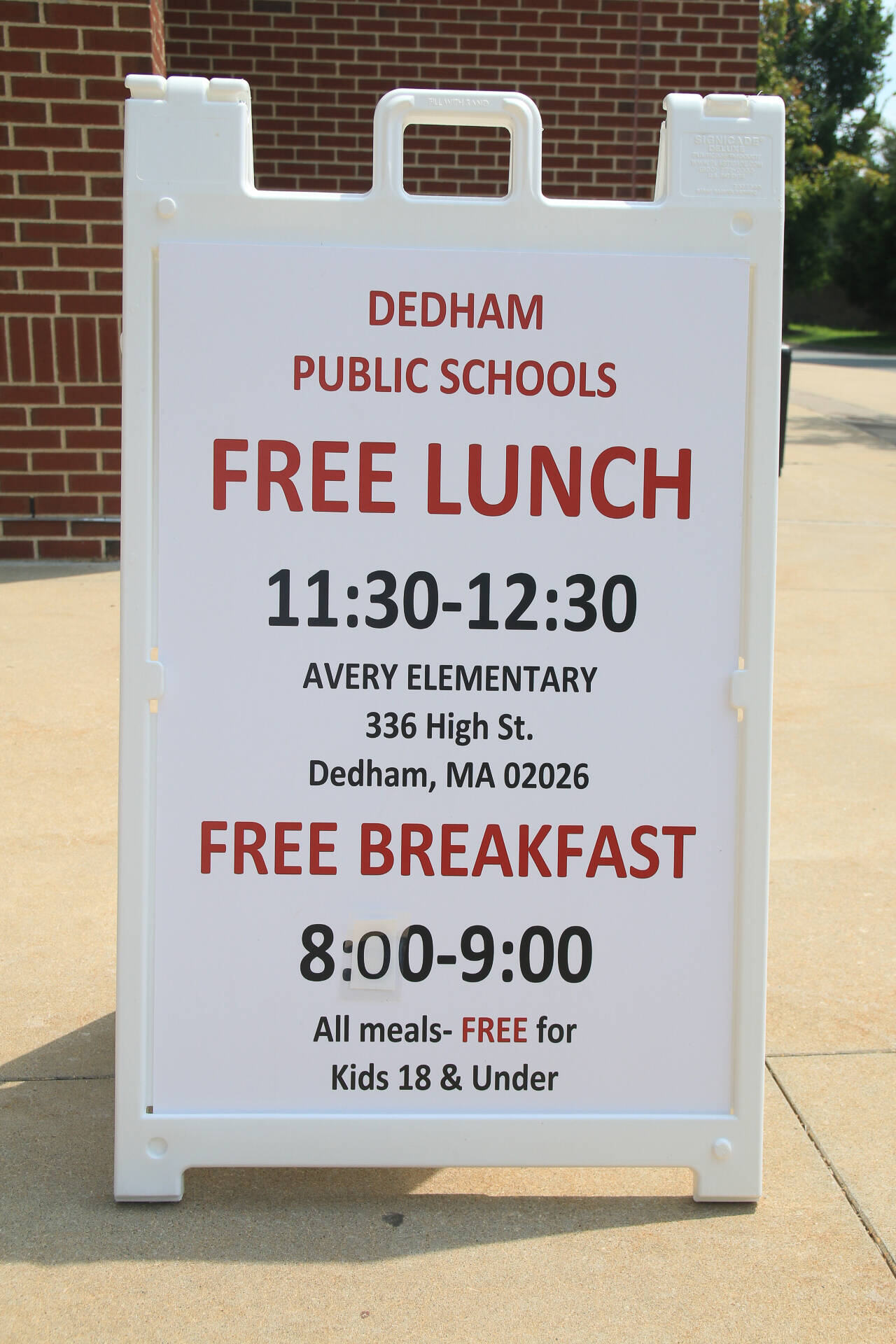 Lifting the burden off schools
Under the new policy, Massachusetts will cover the difference between the federal reimbursement a school is eligible to receive for meal programs and the total cost of feeding students. This will lift the burden off schools and districts that previously were forced to absorb the costs of unpaid meals.
Nationally, meal debt in the 2022-2023 school year soared as high as $1.7 million, according to the School Nutrition Association.
In a single year Haughey said his district has had to absorb up to $40,000 of meal debt. Now that districts won't have to sacrifice a portion of their budget to cover unpaid meals, this will allow Spencer-East Brookfield to replace outdated equipment or materials they otherwise would not have been able to afford.
Districts like Boston, Worcester and Springfield already receive 100% federal reimbursement through the Community Eligibility Provision, a program that provides free meals to all kids based on the percentage of students considered low-income.
Roughly three-quarters of Massachusetts' districts eligible for CEP participated in the 2022-23 school year, according to the Food Research & Action Center. Not much will change for these districts under the new state authorization.
But for mixed and middle income cities, it's a different story.
In Cambridge the median annual household income in 2021 was roughly $100,000 — and many households earn more than $200,000 a year, according to U.S. census data. With so many high-income households, some neighborhood schools are not eligible for federal meal reimbursement even though more than 1 in 10 residents are economically disadvantaged.
Students who attend non-CEP schools can still qualify for free or reduced lunch under the National School Lunch program if their family's income is at or below 130% of the poverty level.
But not all families who are food insecure meet this threshold, Lemmerman said. That's especially true for families living in expensive states like Massachusetts.
"Right now 26% of families with children in Massachusetts are food insecure. And when you take a look across those families, one in four of them don't qualify for free or reduced pricing meals," she said. "They make too much, but they're still struggling to put food on the table."
Kim Tierney is a mother of three in Dedham. She said she doesn't think her children would have qualified for free school meals but she cannot afford to pay for breakfast and lunch for three kids in public school.
At $1.75 for breakfast and $3.25 for lunch for an elementary student, school meals can easily add up to $15 a day (or $75 a week) for all three kids.
"In our house, food is the biggest expense, literally," she said. "Not the mortgage —food."
Removing the stigma
Outside Avery Elementary School in Dedham, Jean Clark hands out hot dogs and Caesar salads in the 80 degree heat of early August.
Clark is an assistant manager of food services with Dedham Public Schools. This summer she is distributing meals through Summer Eats, a program that allows any child under 18 to eat a free breakfast, lunch, or both.
To Clark, who has been working in the district for 36 years, free school meals have made a difference.
"We see plenty of kids in the schools [and] that's their main … meal for the day," she said.
The summer recess has not abated that need: Clark estimates that 300 Dedham children have shown up for a meal each day since the end of the school year.
Eating at school can be beneficial for kids. Children who eat school meals, eat healthier, according to the CDC. The U.S. Department of Agriculture updated school nutrition standards in 2010, requiring schools to prioritize whole grains, fruits and vegetables, while limiting sodium and saturated fat.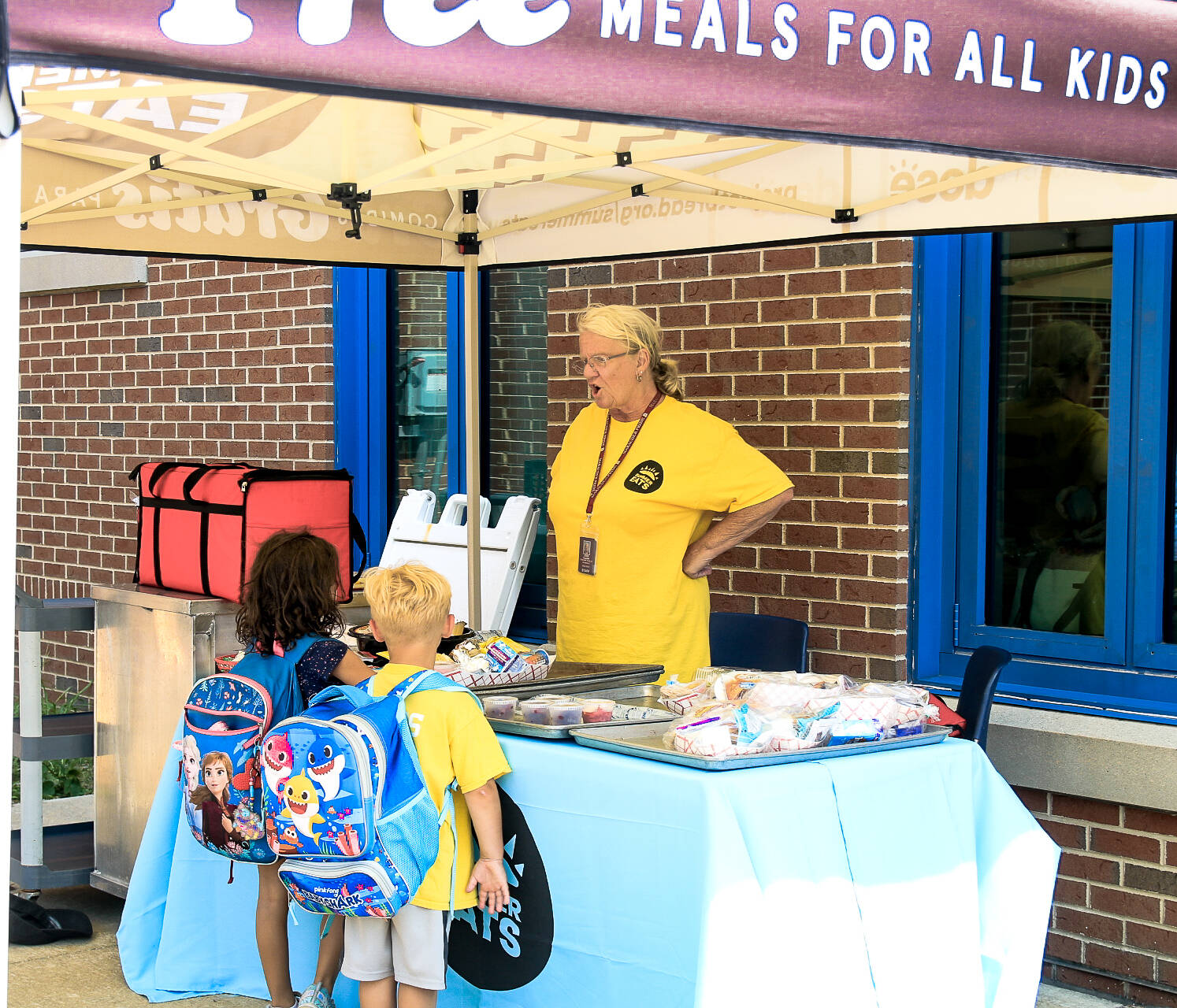 But in the past there was a stigma surrounding free school meals. Students had to present a ticket at the register that identified them as low-income.
"It was embarrassing for the kids," Clark said.
In recent years, the tickets have been replaced by pin numbers that students punch into a register. But now that all students are eligible to eat for free, Clark thinks the stigma has been removed altogether.
"This way, everybody's on the same boat. They're all going through, getting their free lunch and nobody can say anything."
And the benefit isn't just financial.
When Massaquoi, the Cambridge parent, was hired into a new position after the pandemic, she had to juggle an unfamiliar role while taking care of her 8-year-old son. It was a relief that she could count on his school to provide two of his meals.
"It is helpful not only for the fuel, but also for the parents," Massaquoi said. "They'll have one less worry in their day."
This segment aired on August 15, 2023.