A beat-making competition highlights the sounds of the Boston Harbor
Sticks snapping, the shriek of a seagull, the crunch of a shell being crushed underfoot and the steady lapping of waves are all sounds that could be heard on a relaxing beach vacation. But for the last four years, they have been looped, filtered and warped by producers in basements and in-home studios around greater Boston. Each one hoping to create a track to win the Beats On The Beach competition.
Put together by Save the Harbor/Save the Bay — an organization that advocates for Boston Harbor conservation — Beats On The Beach has two established Boston-area artists head to the shore with a microphone. Joining metal-detector-bearing treasure seekers, the sample collectors wander the beach and smack pebbles, scratch at the sand or just listen to the waves in the hunt for audio gold. Once recorded, the samples are made available online, and this unique competition, which combines environmental advocacy with music, begins.
The competition was born out of a desire for a sense of community at the start of the  COVID-19 pandemic in 2020.  Partnerships and program development director Maya Smith and Save the Harbor were forced to come up with a new way to use funds initially set aside for an artist-in-residence. For ideas, Smith turned to one of her best friends, the Boston-based beatsmith LDER. "He immediately popped out the idea for Beats On The Beach," she remembers.
A beat competition might appear far removed from the world of environmental advocacy, but to Save the Harbor executive director, Chris Mancini, there is an obvious and deep connection. "To connect people to clean urban natural resources," says Mancini. "Not everyone experiences that joy in the same way. Some people get it from fishing and picking up crabs on the shore. Music and art are just another way of doing that." It's a way to raise awareness for the harbor conservation, clean-up, education and community-building work that the organization advances.
For Smith, the event also intersects with racial justice and the historically marginalized people who have been shut off from Massachusetts' coastline. "You have the right to be here," Smith says. "There is not a lot telling us that we belong in the water. We're not exposed to the water in the same way, and there are a million things culturally and historically that have led to it being that way."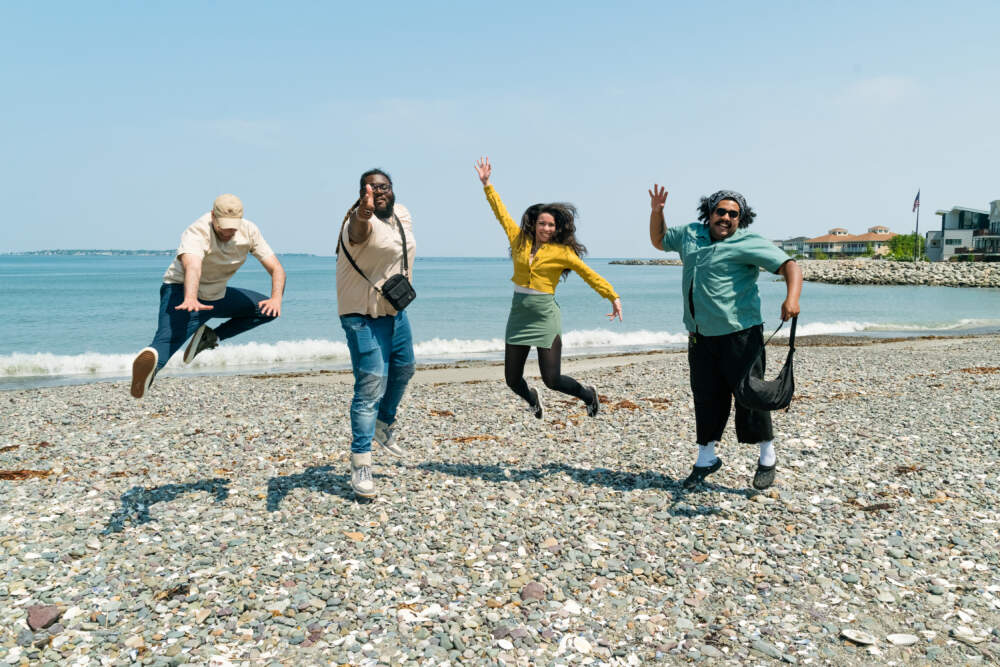 According to a GBH investigation, only 12% of the Massachusetts coastline is open to the public. The rest, privately owned, is shut off to lower-income residents. Additionally, the beaches around cities like Boston, Lynn and Quincy, which are home to racially and ethnically diverse populations, are often more prone to dangerous bacterial contamination.
In part, because of this lack of access and the myriad wealth disparities caused by systemic racism, beaches are most dangerous for Black and Latinx children. A majority of Black children and almost half of Latinx children have little to no swimming ability, and Black children between 11 and 12 are 10 times more likely to drown than their white counterparts. For this reason, Smith has dedicated herself to this work. On top of what she does for Save the Harbor, she also co-founded the Boston Harbor Women of Color Coalition in 2021. The group has made it a priority to address the disproportionate amount of people of color drowning.
Beats On The Beach also serves as an opportunity to fund the local artists of color that move the Boston scene. The beatmakers are competing for a cash prize, studio equipment and whatever exposure Save the Harbor can offer. The competition is open to anyone, but Smith, who manages the substantial grants program for Save the Harbor, is proud to have secured funding for artists of color like Rilla Force, LDER, and Ximena to work on the administrative team. Smith has made supporting local creators of color financially a key tenet for Beats On The Beach.
"Unfortunately, in our society, that's what is most impactful and helpful," Smith says. "I feel lucky to be in a position to amplify people's work and empower them through money."
Those funds support the Beats On The Beach team, which represents the deep talent and range of Boston producers: There is LDER, a Haitian-American boom bap beatmaker who found his first year on the team to be a challenge. "I was like, 'Aw man, how am I supposed to make a beat out of this pipe and some ocean waves?'" He laughs. "But having that experience opened my mind."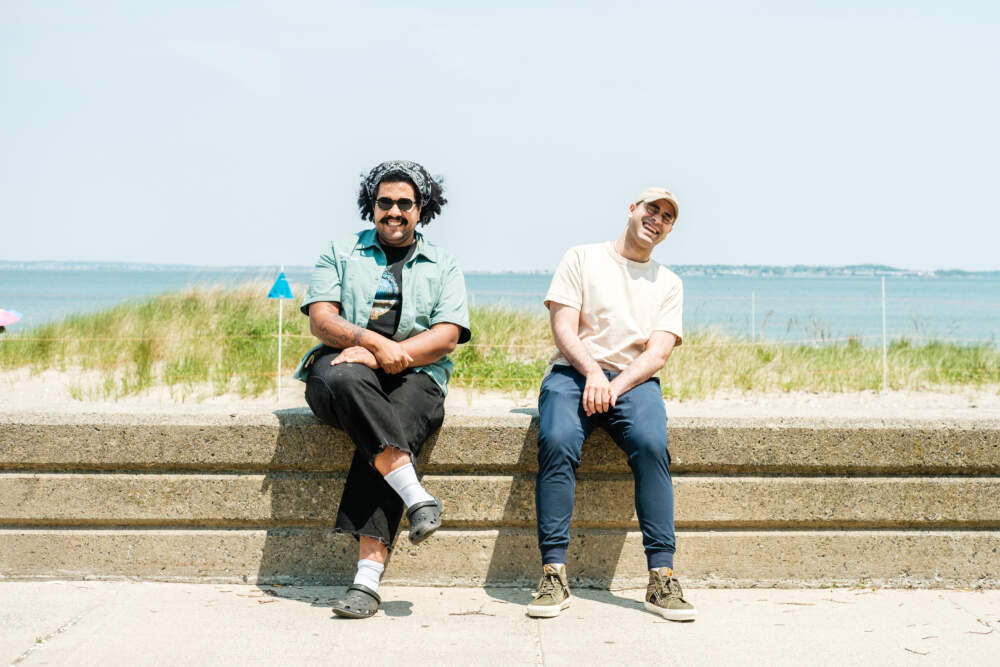 Joining him is Rilla Force, a multi-genre producer and DJ, who prides himself on using odd samples like the sound of toaster popping as a hi-hat. "Being a part of this [competition] felt second nature," he says.
And last but not least, there's ximena, who joined the team in 2021. She's a producer from South Florida and the first to graduate from Berklee with the "electronic digital instrument" as her primary instrument. She says she's learned a lot from watching Rilla Force, LDER and the many other Beats On The Beach collaborators work. "It's opened my mind to how sample packs are structured, how to think about loops, subdivisions and part writing," she says.
Since 2020, Beats On The Beach has grown into a platform spotlighting a group of upcoming local artists that are usually behind DJ booths and computers. Previous years' guest producers-turned-samplers have included venerable local mainstay producers like Lightfoot, Dephrase and Haasan Barclay.
This year, samples were recorded and provided by producer and songwriter, Jiida and beatmaker, rapper and co-founder of the Cambridge beat night "Knobs," Pink Navel. In early Summer, they met with the Beats On The Beach team in Revere for an experience that has changed the way they write music.
Jiida usually leans on online sample libraries like Splice. "I'll typically go to the same places to find sounds," he says. "It just comes down to habit. That's what appealed to me about [the competition], mixing up my workflow and finding something unique."
Recalling the experience of collecting samples, he remembers the joy of finding the sound he dubbed "dogshells" by serendipitously catching the barks of a dog while tapping on some shells. "It was the perfect random circumstance that gave the sound a texture I could not have recreated on purpose," he says.
"It's something I don't really do, go out and collect field recordings," says Pink Navel. "I wouldn't have gotten out of my comfort zone like that if I wasn't asked to. I still use those samples now." To prove it can be done, the samplers each took a stab at creating tracks with their own sounds. The results were surprisingly varied but somehow reminiscent of the beach where the samples were gathered. Pink Navel produced an off-kilter yet serene trip, and Jiida took his samples in a different direction, landing on a bassy trap beat.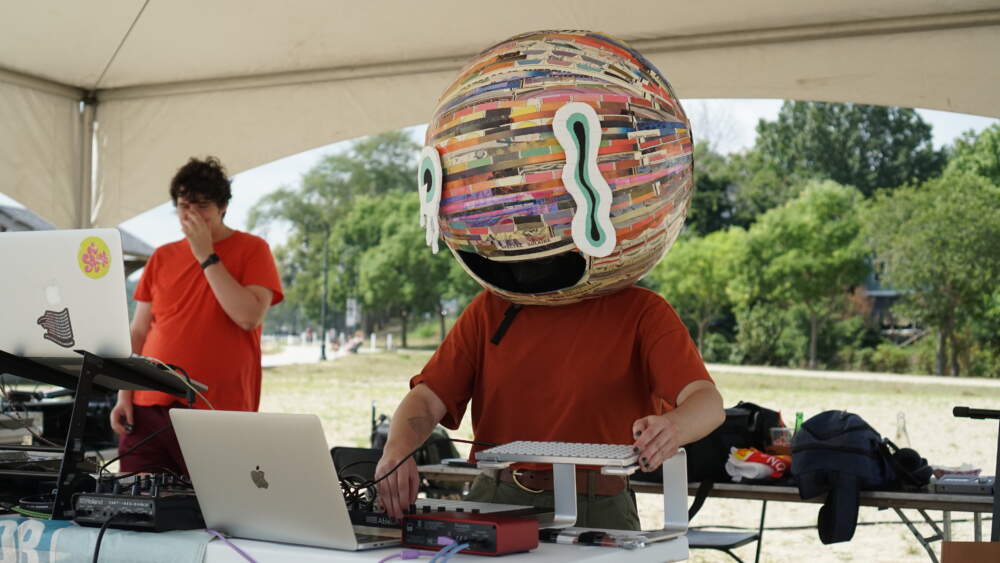 The various motives at work, from local music to beats and community building to racial and environmental justice, coalesced in the first Beats on the Beach Block Party in 2022. It included a concert, which was important to the organization because the competition is not just about spotlighting and supporting musicians but also giving their listeners a space to enjoy the art. "It was so gratifying last year to not only put money into the hands of local Black and Brown creatives," says Smith. "But to also invite community members down to their local beach in Dorchester that so many folks have not accessed before."
The Beats on the Beach crew have deliberated for weeks since the submission deadline ended on July 25 to narrow down the competition's winners. It was not an easy task. "It's a struggle to narrow it down every year," says LDER. "And that's just a testament to how strong some of the beatmakers from Boston are." But on Friday, Aug. 18, the three finalists will be announced ahead of the block party.
That same day, the second-ever and totally free Beats On The Beach Block Party featuring performances from Pink Navel, ximena and others will take place at the Lawn on D.