IFFBoston will screen the top 10 greatest films of all time
"We're not big fans of lists, generally," says Independent Film Festival Boston program director Nancy Campbell. "For me, it's an attitude that brings art closer to sports," she grimaces, "but they are a good catalyst for conversations about films." We're talking about IFFBoston's Sight and Sound Summer Vacation, a 10-day series at the Somerville Theatre screening the 10 greatest films of all time, at least, according to the British Film Institute's 2022 Sight and Sound Critics Poll. Conducted once a decade since 1952, the latest edition of the BFI's top 100 was released last December to considerable controversy over revised polling practices and a perceived recency bias in some of the more head-scratching selections that appeared further down the list. Lost in all the procedural squabbles and critical infighting was the fact that the top ten films are an indisputable selection of straight bangers.
IFFBoston doesn't usually do repertory programming, but for the festival's 20th anniversary organizers thought the time was right to give local audiences a look back at these seminal pieces of cinema history the way they were meant to be seen. "It falls into our mission to present films on the big screen whenever possible, and we always believe that seeing films with an audience is the best way to watch them," says Campbell. As such, the Summer Vacation series features 35mm presentations of "Singin' in the Rain," "Mulholland Drive," "In the Mood for Love," "Tokyo Story," "Citizen Kane" and "Jeanne Dielman, 23, Quai Du Commerce, 1080 Bruxelles." They're also showing an original IB Technicolor print of "Vertigo," while "Beau Travail" will be seen in a new 4K digital restoration and "2001: A Space Odyssey" is screening on 70mm film, the way God and Stanley Kubrick intended.
Best of all, Dziga Vertov's groundbreaking 1929 silent semi-documentary "Man With a Movie Camera" will be accompanied by a live performance from The Anvil Orchestra. Boston post-punk legend Roger Clark Miller from Mission of Burma fronts the sometimes-trio, made up of two-thirds of the old Alloy Orchestra, whose pioneering scores for silent movies reinvigorated repertory screenings with innovative percussion techniques that are sure to shake the walls of the Somerville. (The new group's name is an affectionate tribute to the late Roger Ebert, who once misidentified the Alloy as the Anvil Orchestra while introducing them at his Ebertfest Film Festival.)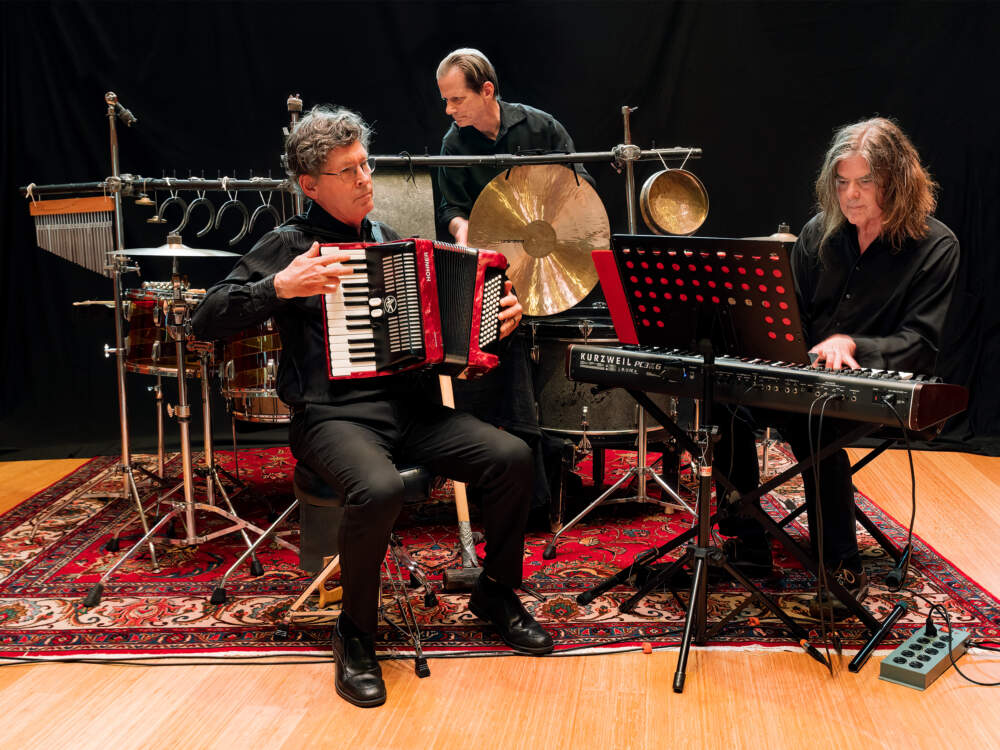 IFFBoston executive director Brian Tamm concedes that you can certainly argue whether or not these are the best ten films of all time. "But I think we can all agree that they're great films. That's the benefit of a list like this; it gets people talking about movies and reconsidering them. That's always good for the culture." Campbell compares the 10-day run of classics to students cramming the entire recommended reading list into the last weeks of August. Tamm adds, "If there are any high school kids who are on their way to film school, this is a good way to spend the end of your summer."
But the last thing anybody here wants to do is make movies feel like homework. This is presumably why the series starts off with the most joyful and exuberant of all Hollywood films, Gene Kelly and Stanley Donen's "Singin' in the Rain." It's Tamm's favorite movie these days. "The more you love film, the harder it is to make lists," he explains. "When people ask for your favorite film, I'm like, 'I don't know.' But lately, I've been saying 'Singin' in the Rain.' Since lockdown, I must have watched it a dozen times. If you want to know what it feels like to fall in love, watch the title number. To see it in the same canon as 'Tokyo Story' and '2001' I think is great. It's a movie that maybe some people wouldn't think of as a foundational film, but it absolutely is."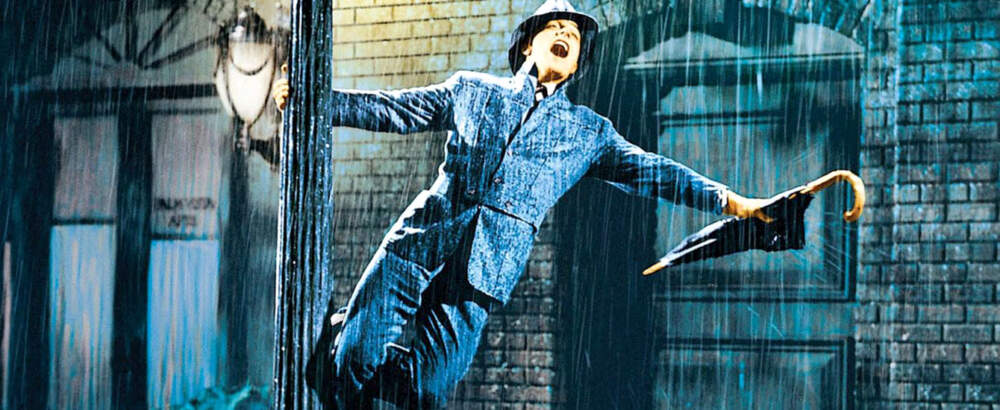 The hope is that the screenings will provide a fresh context to these titles, some of which arrive weighed down by excess baggage in audiences' minds. Maybe none more so than Orson Welles' towering masterpiece "Citizen Kane," which topped the Sight and Sound list for half a century and has had such an outsized influence on filmmakers and cinema history that folks routinely neglect to mention how funny and entertaining it is. "'Citizen Kane' is sort of like The Beatles," Tamm explains. "It's both overrated and underrated at the same time. I think that some people feel because it was number one for so long, they have to reject it. Like, the cool thing to do is be over 'Citizen Kane.' Its reputation is so overpowering; you have to reckon with it in some way."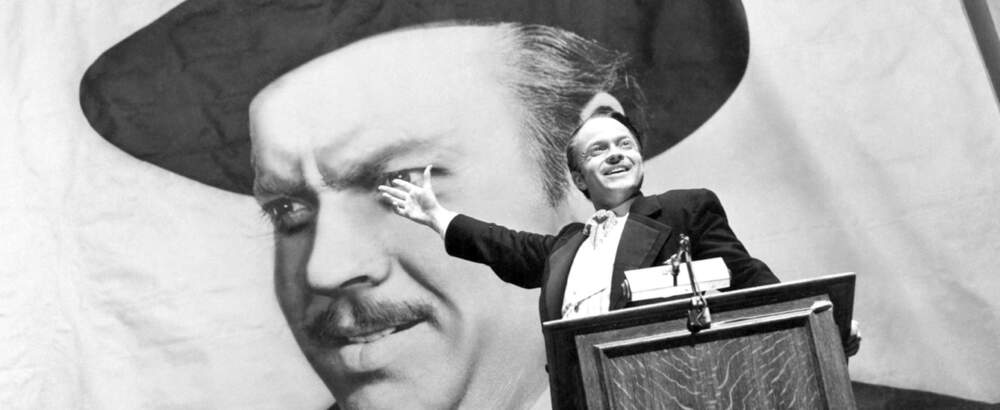 A lot of thought and effort has been put into -presenting these films under the most optimum conditions possible — not just by IFFBoston but also the Somerville Theatre staff. Without getting too far into the technical weeds, the rarely-screened IB Technicolor print of Alfred Hitchcock's "Vertigo" is from an old, long-discontinued dye-transfer process that doesn't fade, preserving fealty to the original color scheme that could only be approximated in subsequent restorations. (Short version: this is probably your only chance to see it exactly the way Hitch wanted.) Similarly, the 35mm print of Wong Kar Wai's achingly beautiful "In the Mood for Love" is from the film's initial release, before the director mucked around with the color timing for the recent digital edition, infuriating purists.
While I'm wondering if the popularity of "Barbie" might bring a whole new audience to "2001" in order to understand the opening homage, Campbell points out that there were a few nods to "Singin' in the Rain" in IFFBoston alum Greta Gerwig's megahit as well. She half-kiddingly suggests turning the Sight and Sound Summer Vacation into a scavenger hunt for all the classic film references that were scattered throughout "Barbie," which really isn't the worst idea. In a similar vein, the IFFBoston crew is working on Instagram videos to post after each screening with notes and recommendations for further viewing. After all, lists like this are not supposed to be the final word on these films, but rather the start of a conversation.
---
IFFBoston's Sight and Sound Summer Vacation runs at the Somerville Theatre from Monday, Aug.21 through Wednesday, Aug. 30.