The BSO returns to Europe for the first time since 2018
The Boston Symphony Orchestra's first tour of Europe since 2018 is underway: a whirlwind excursion through familiar cities like London, Salzburg, Berlin and Paris.
But the performance on Friday, Sept. 1, will be particularly special. The BSO is set to play in Slovenia for the first time in the orchestra's history. The venue is Cankarjev Dom Culture and Congress Centre in Slovenia's capital city, Ljubljana.
"We've been to all these cities already, except for Ljubljana," said BSO stage manager John Demick. "Slovenia sounds great. I'm looking forward to it."
Led by conductor Andris Nelsons, the orchestra's first stop was London, with two performances at the Royal Albert Hall on Aug. 25 and Aug. 26.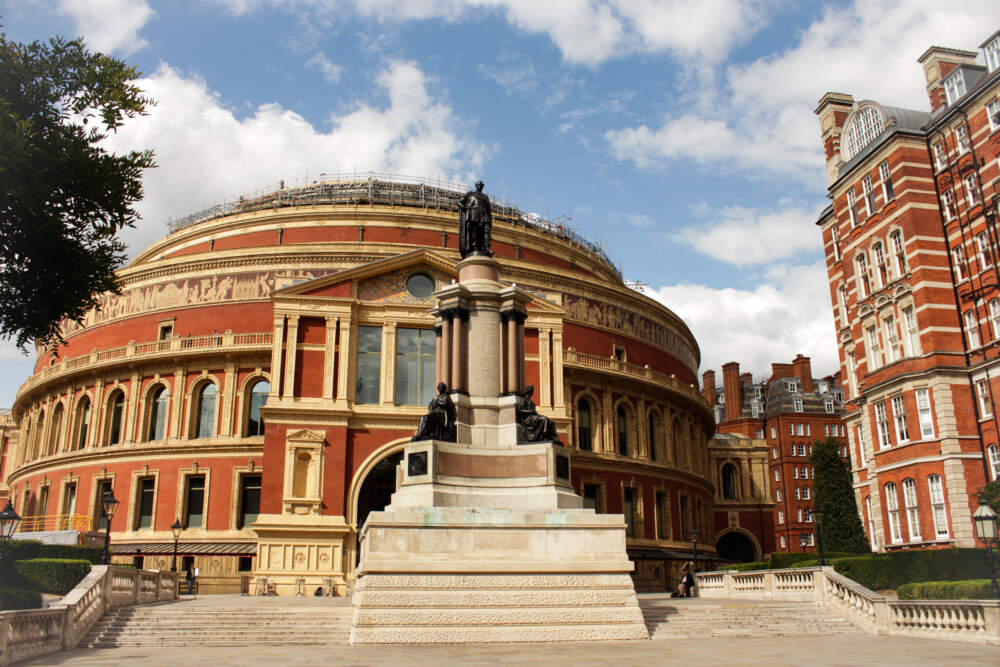 "This is a special hall. We really love being here," said Demick, who graciously took several minutes to speak with WBUR, mere hours before the first London performance. "It's a little bit different than in the past [prior to COVID], but isn't everywhere?"
"Oh it's wonderful to to have them back," said David Pickard, director of the BBC Proms classical music festival, which hosts a parade of world-class orchestras all summer long — including the BSO.
Pickard calls the BSO one of the "casualties" of 2020. The orchestra was scheduled to play the Royal Albert Hall that year, but COVID-19 threw a wrench in their plans.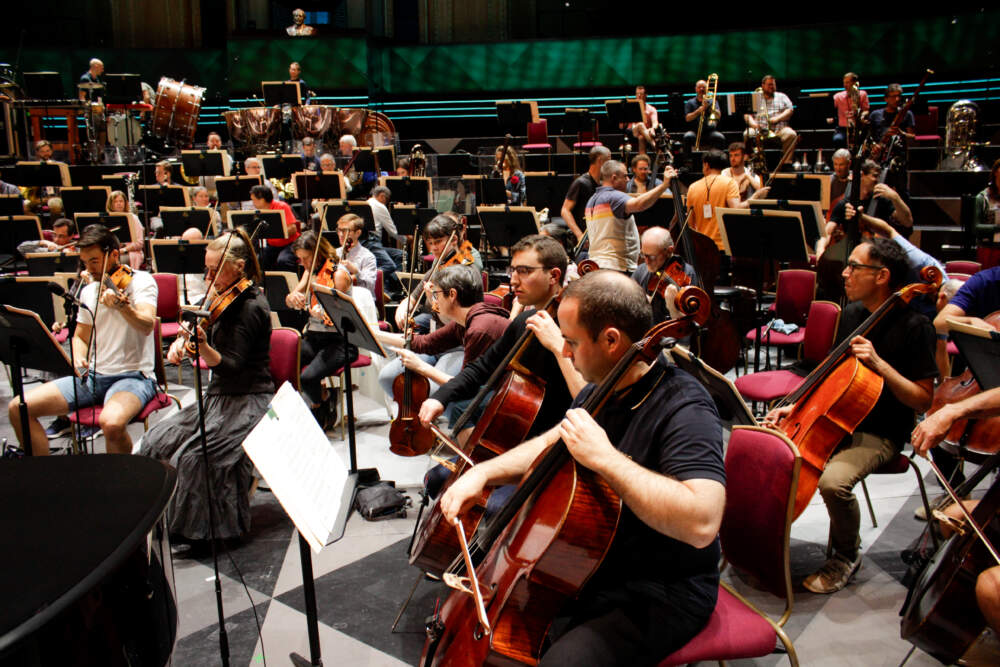 Now, Pickard said, it's the first year that feels sort of — almost — back to normal.
"Its been rocky for everyone. This is a shared trauma between orchestras, soloists, conductors and so on," he said. "We were still getting used to the idea that we could stand in crowds last summer and this year it's amazing ... to have that arena packed with people close, shoulder to shoulder, which is almost unthinkable after the pandemic."
Pickard said it's "wonderful" to have the BSO back because there's been "a very long and very fruitful association between the BSO, conductor Andris Nelsons and the Proms."
"Sitting here last night, we realized what we have missed the sheer joy of having orchestras coming from a long ways away," he said. "And particularly somewhere like Boston, which has such a huge international reputation."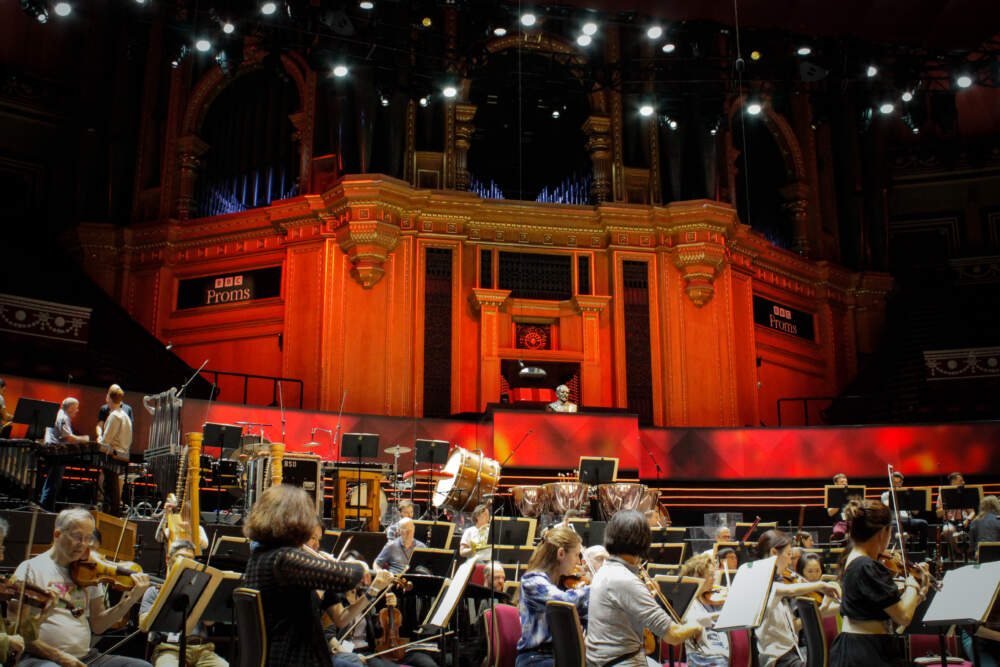 The BBC Proms is held every summer at the Royal Albert Hall and several other venues around London. Its roots go all the way back to 1895, when founder and conductor Henry Wood first launched the festival. Wood's aim was to bring the best in classical music to the widest possible audience, and The Proms continues in that tradition today.
"One of the key things about The Proms as they have always existed is you have very accessible cheap seat prices," Pickard said. "And that existed in The Queens Hall, and now exists today at the Royal Albert Hall."
"It was trying to introduce people to culture, but make it accessible to people who otherwise wouldn't get it," Pickard says. "Every single Proms that we present is broadcast through the BBC."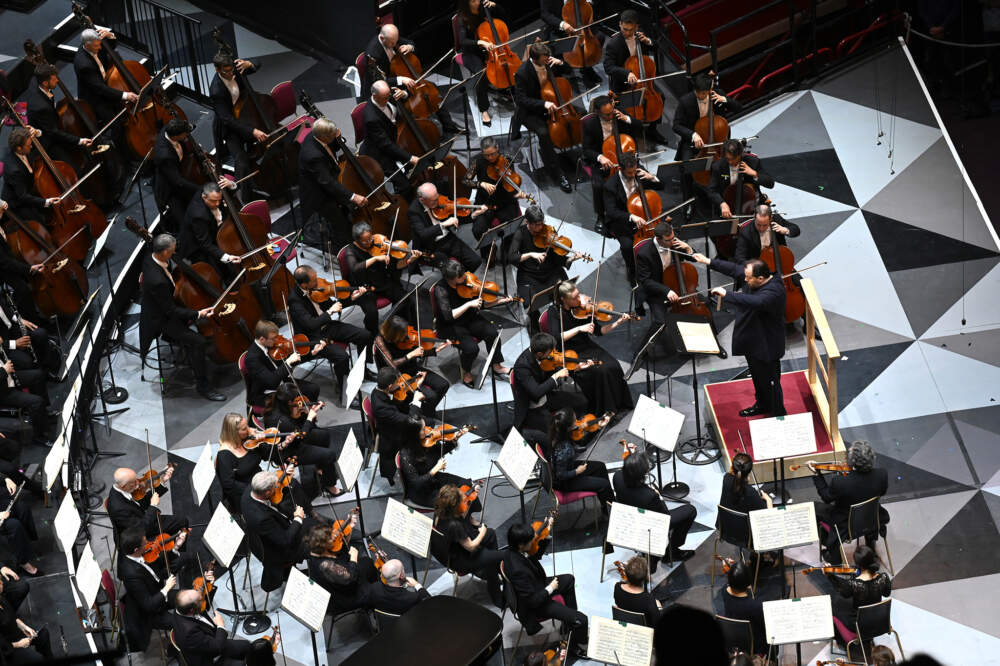 Suzanne Nelsen, second bassoonist for the BSO, said she's ecstatic to be back.
"I love London," Nelsen said. "I love the Hall. I love the atmosphere of the Proms and the people standing around. ... At intermission, they start sort of chanting, and it's so great. ... sometimes, in between pieces, they'll start doing that. It's really a culture."
Proms director Pickard said the crowd was "absolutely ecstatic."
"[The BSO] has a very different sound and a different feel to European orchestras," he said. "And that's thrilling for me and it's thrilling for our audiences."
At the first performance at Royal Albert Hall, the BSO performed Richard Strauss's "Death and Transfiguration," Sergei Prokofiev's Symphony No. 5 and  Julia Adolphe's "Makeshift Castle" — a piece she planned to premiere in 2020, but was delayed. During the pandemic, Adolphe reworked the piece, completing the final version in May 2022. The BSO and Andris Nelsons gave the world premiere at Tanglewood in July 2022.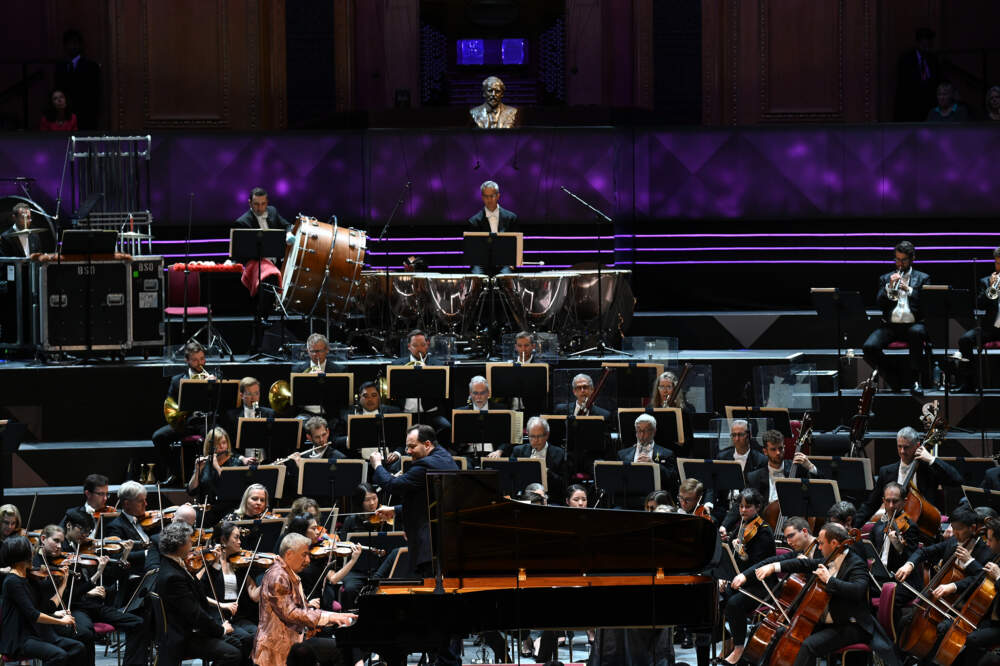 This year, the BSO premiered Carlos Simon's brand-new "Four Black American Dances." The orchestra performed the piece in London on night two.
"We love the imagination of the BSO," Pickard said. "These contemporary composers we love; and it's vital that the BSO is bringing those. ... We want a broader balance of gender and ethnicity. So bringing a new piece by a woman and a new piece by a person of color is very very important to us."
After two nights in London, it was on to Switzerland Aug. 28-29, then Salzburg, Austria on Aug. 31. The BSO premieres in Ljubljana, Slovenia on Friday, Sept. 1, before continuing to four cities in Germany Sept. 3-7, and concluding the tour in Paris on Sept. 8.
"I think we're gonna get more and more in the groove," Nelsen said of the tour. "You know, we get more used to playing and, even in different halls, we tend to sort of go by feel and we get charged up. So it's gonna get better and better."