Back Bay: A Boston neighborhood guide
Walk among the stately stone townhouses in the Back Bay and you might sense a timelessness that recalls the mercantile, seafaring behemoth of old Boston. But timeless this quarter is not.
The area underwent a major transformation after the city decided in 1856 to fill in the watery Back Bay (emphasis on the "Bay") and build the new neighborhood on 450 acres of manmade land. It took nearly a quarter century to complete. The urban planning effort produced stretches inspired by Parisian boulevards. Just take a stroll along the Commonwealth Avenue Mall to see why acclaimed architect Frederick Law Olmsted called it the "finest street in the city."
Except for the horse-and-buggies, much of that old-timey, European charm persists today. Back Bay is considered one of the greatest examples of Victorian and Edwardian townhouse design in the country. And that's not by happenstance. Building owners must comply with strict historical standards to preserve the character of the neighborhood.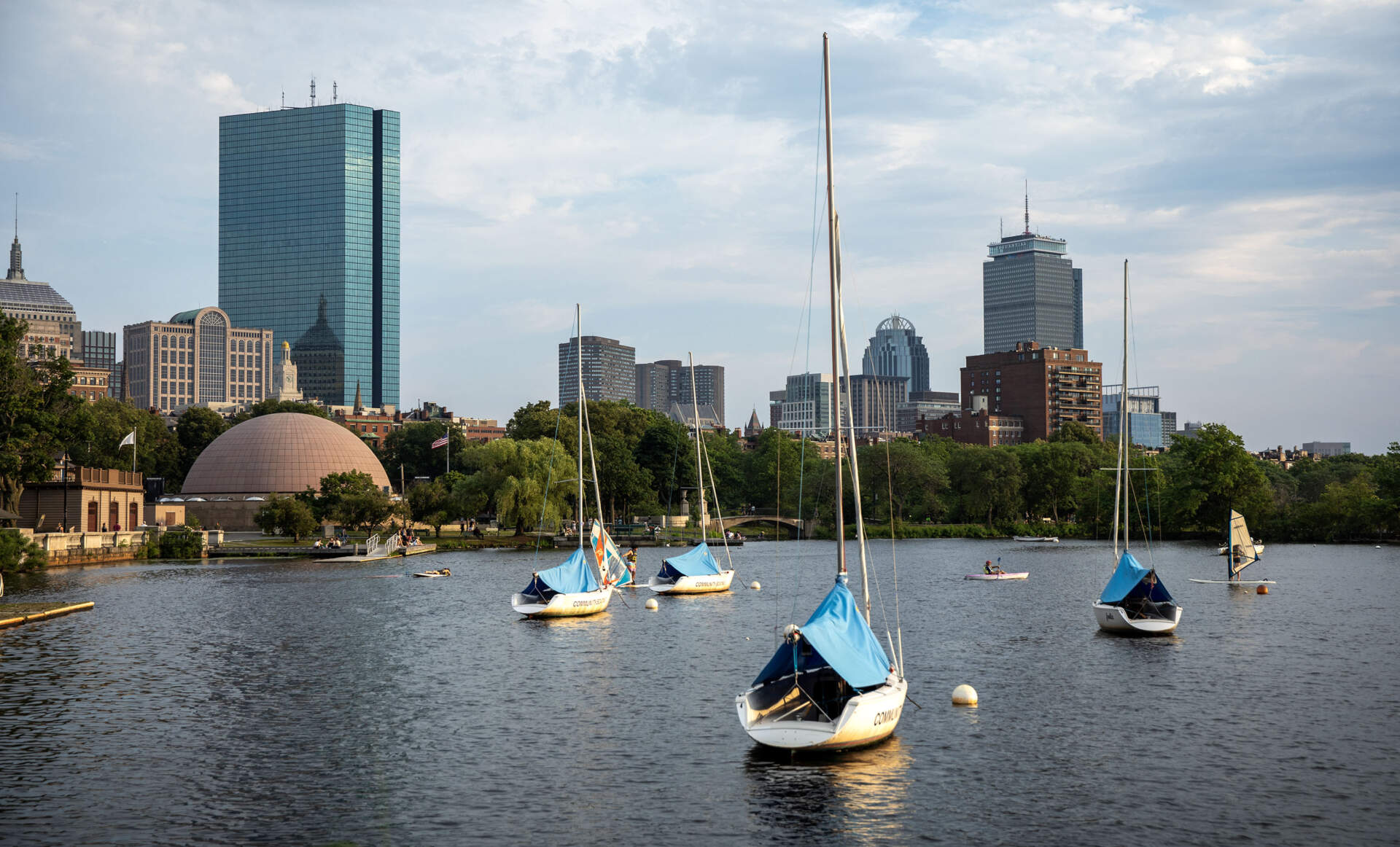 Back Bay is home to an extensive commercial district, most famously Newbury Street, which boasts eight blocks of retail shops that range from luxury fashion to casual brands. The neighborhood also extends all along Boylston Street, where the Prudential Center stands, offering more shopping and dining options. According to the Back Bay Association, there are 21 hotels and other lodging options, three public parks, 44 art vendors and galleries and 11 churches.
The neighborhood's central location makes it a prime spot for Boston culture and recreation. Fenway Park is within walking distance and the Charles River Esplanade is even closer. Then there's Copley Square and the Public Garden, which provide some of the best outdoor seating for people-watching and taking in famous landmarks, like the gorgeous Trinity Church (an American architectural marvel) and the Boston Marathon finish line.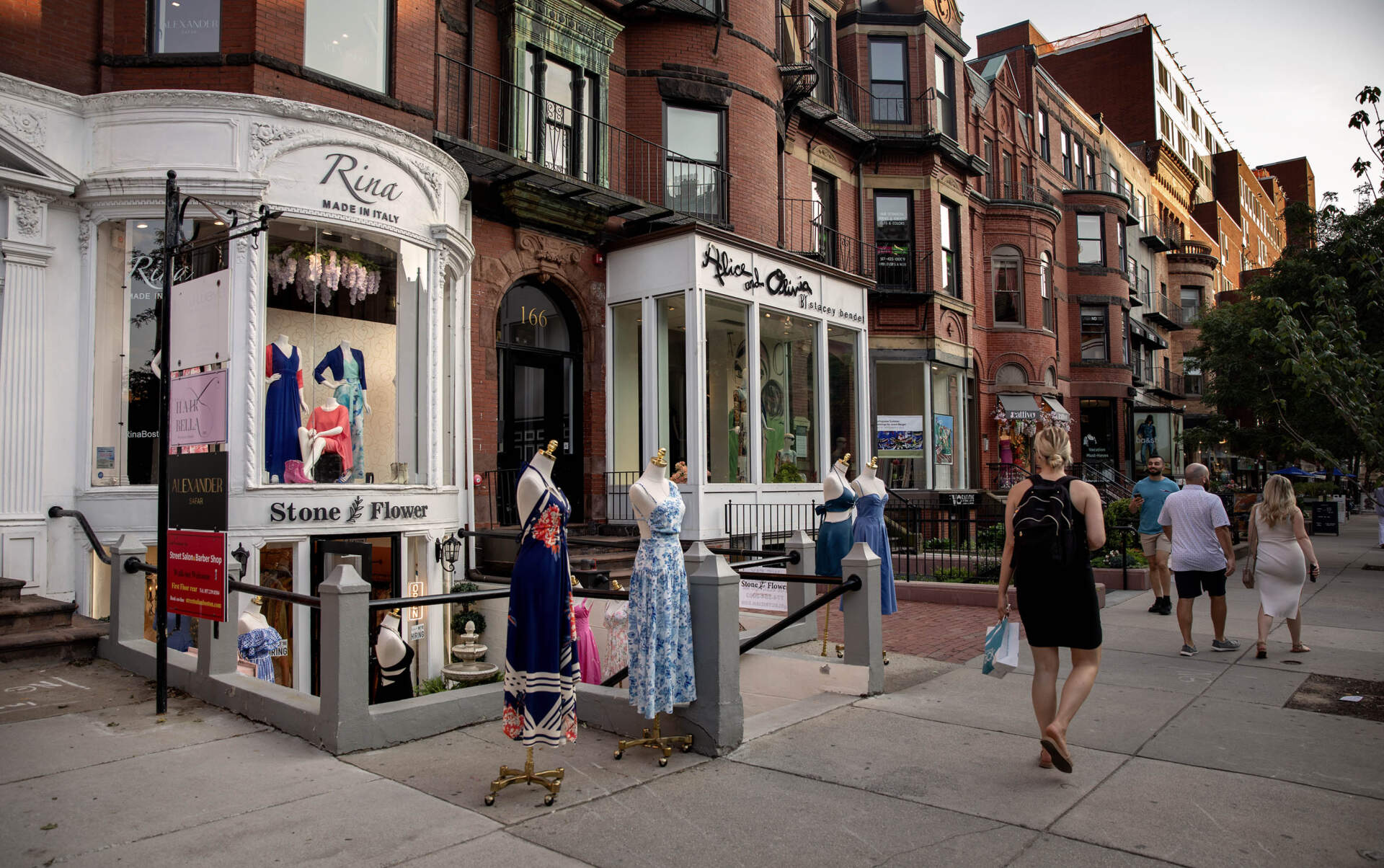 ---
Back Bay by the numbers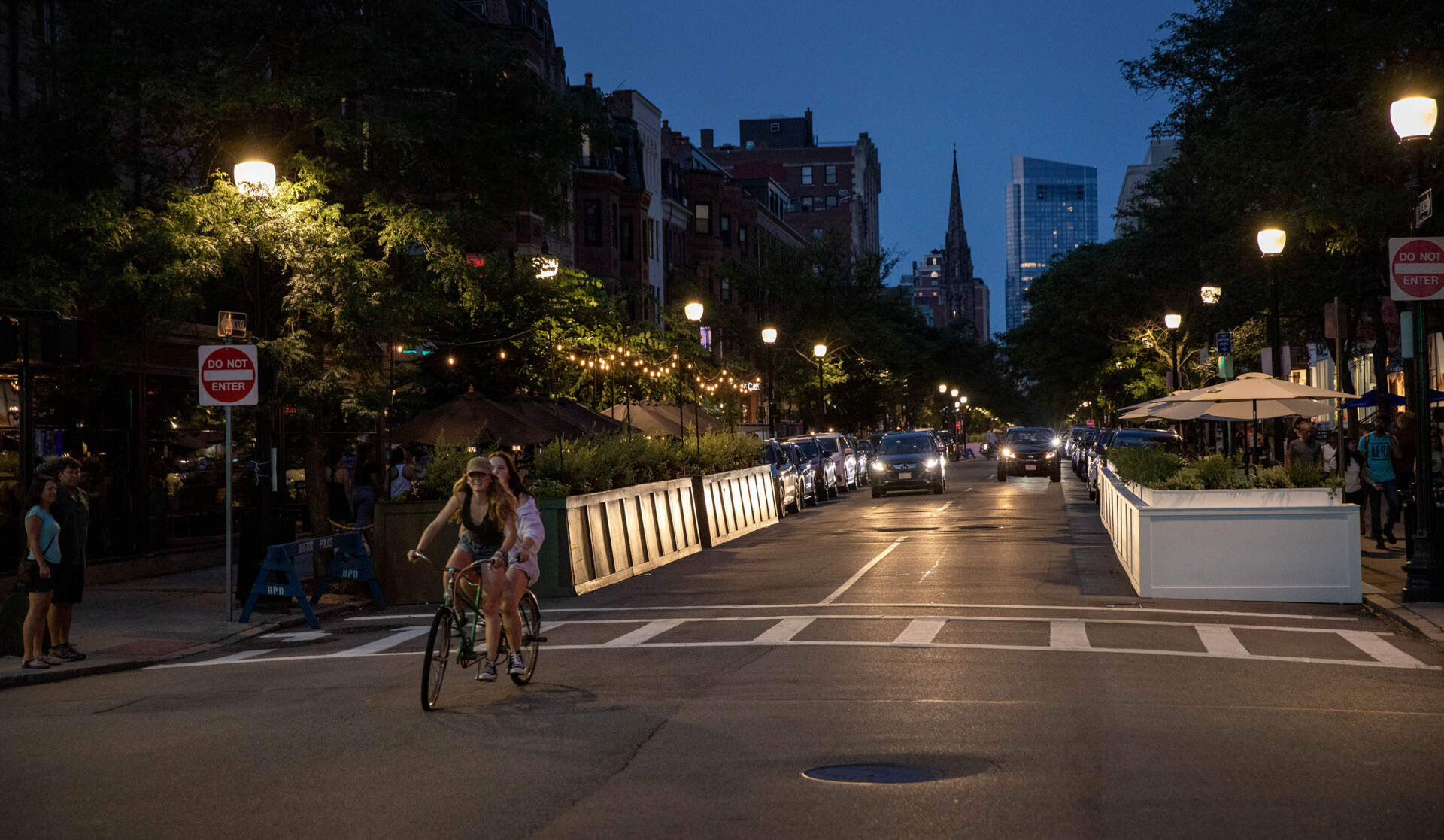 ---
What locals say about Back Bay
Paul Jansen has lived in Back Bay with his wife for 13 years. Originally from Toronto, he said they chose to live here largely because the neighborhood has preserved its Victorian-era facades and boulevards. As an avid cyclist, Jansen, who is in his late 60s, added it's nice to be steps away from the Esplanade and the Charles River, with asphalt paths allowing him to pedal 20 miles most days.
When the wind is blowing his way, Jansen said he can hear the crowds cheer when the Red Sox hit a home run, or when a band is playing at Fenway.
But Jansen has two qualms with the neighborhood: the way trash accumulates on the curb and how hard it's been to meet people. He recounted when his wife met a woman at a fitness club whom she wanted to invite over for drinks.
"And [the woman] said, 'OK.' And then ... her husband apparently said, 'We've got enough friends. We don't need any more.' "
This might have been a one-off, but Jansen said as seniors, the experience speaks to how it's hard to "break into the community."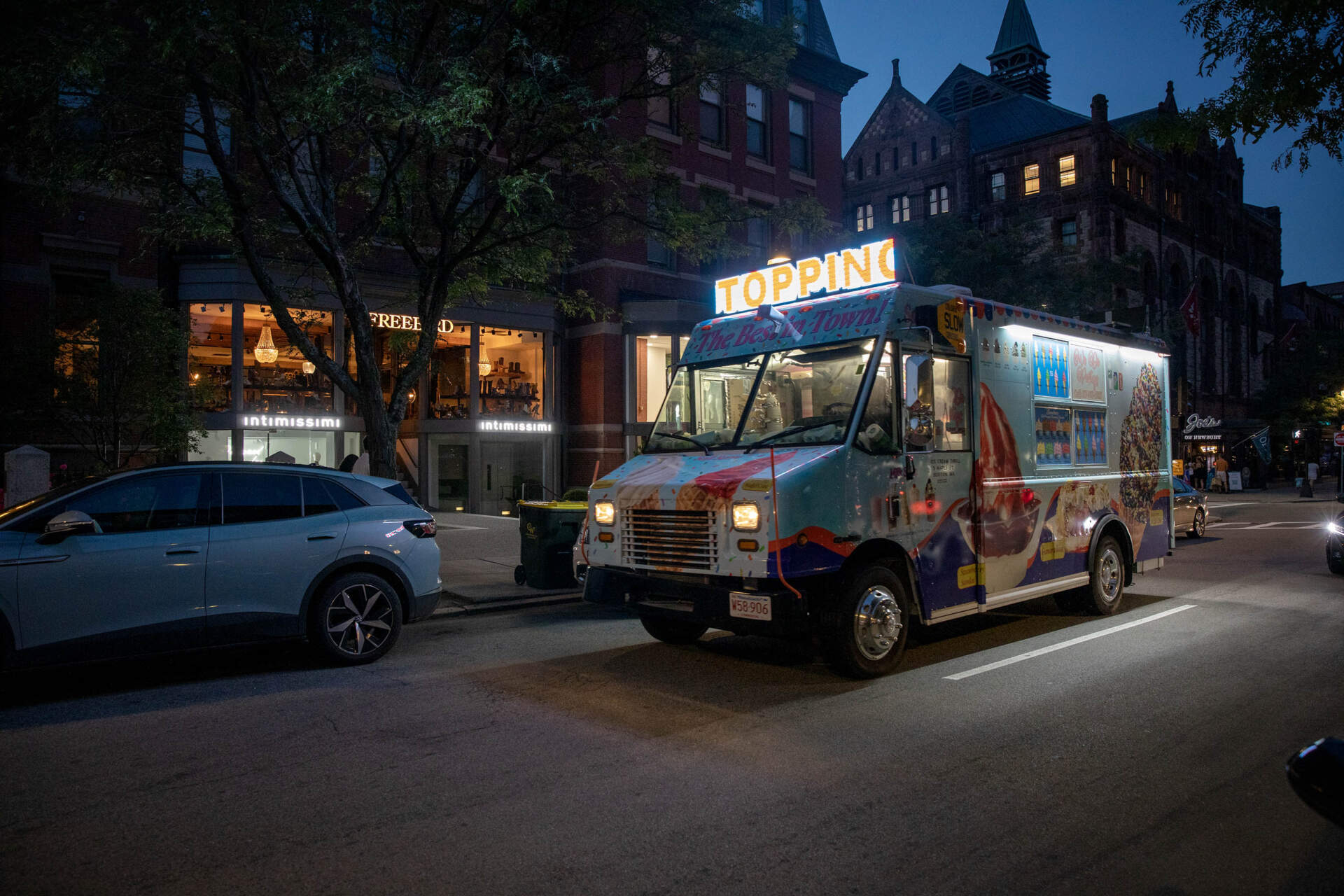 Danielle Likterov moved to Back Bay in April 2023. Walking her German Shepherd named Dallas, Likterov said she's found dogs are a nexus between residents.
"I think it's a really friendly neighborhood," said Likterov, who is in her late 20s and works as a paralegal while she studies law. "Everyone kind of gets to know each other throughout the days ... and it's nice to see familiar faces."
The biggest downside for her: "There's never any parking!"
And Likterov isn't wrong. Perhaps the best testament to the parking situation in Back Bay involves one couple that reported getting offers of $750,000 for a single parking space after listing their home for sale.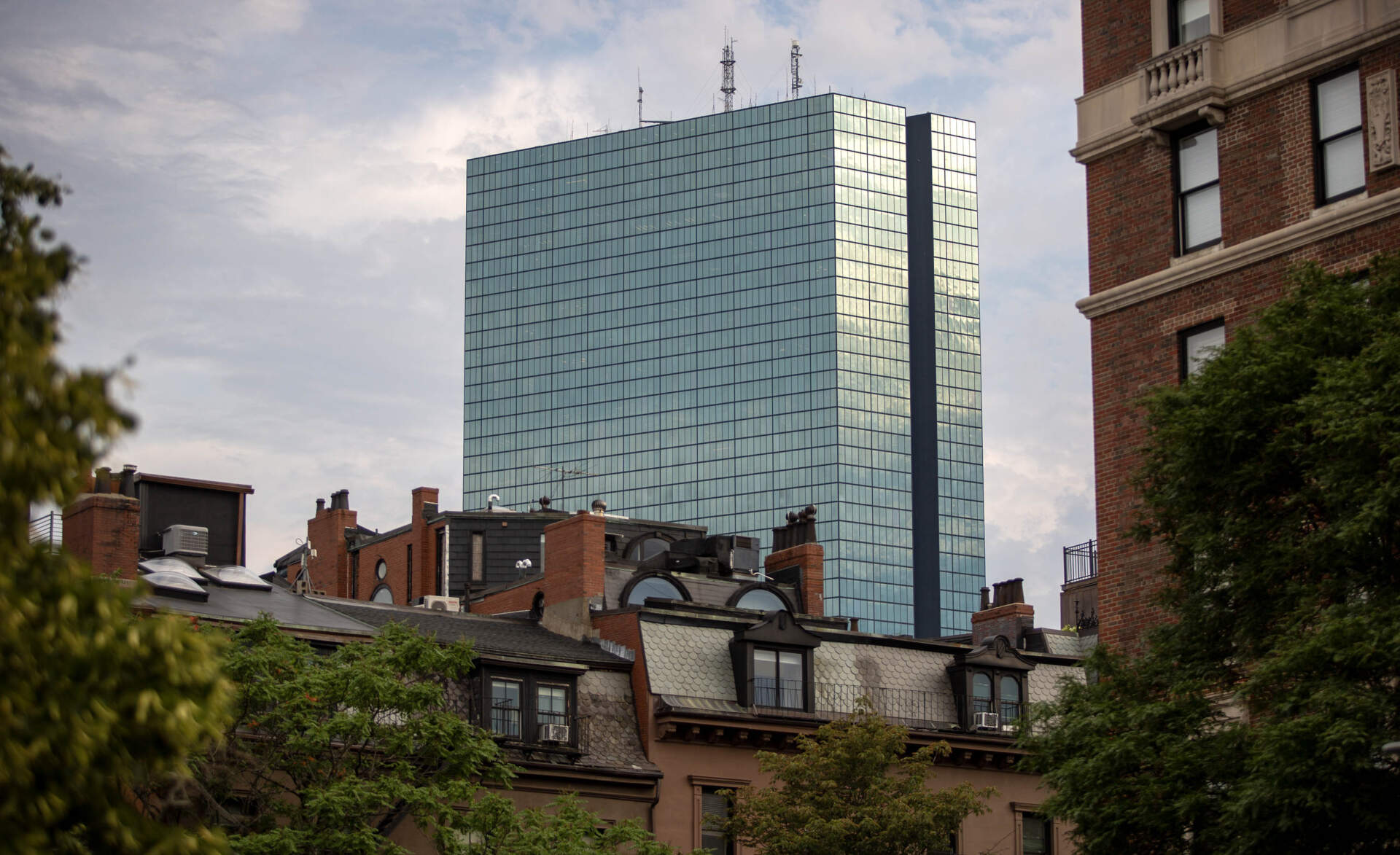 CJ Johnson is a grad student in his 20s at Simmons College who moved here from Beverly, Massachusetts, in 2020. She loves all the shops and restaurants within walking distance. But a major downside for Johnson is the cost of rent.
"I love being so central in Boston, I love so many things about living here, but it's pricey," she said.
Johnson pays $2,300 a month for a one-bedroom — not too bad in one of the city's most expensive rental markets. But she said even buying groceries can be a burden because of the price tag. Though she does credit the neighborhood for having options: Trader Joe's, Whole Foods, Eataly and Star Market.
---
Neighborhood haunts
Here are a few places locals say they go for their everyday dining and socializing.
Faccia a Faccia: At this "coastal Italian" eatery on Newbury Street, diners can enjoy "an expansive outdoor patio with lush greenery, inspired by al-fresco dining in Italy," according to the restaurant.
Krasi: A Greek wine bar and restaurant on Gloucester Street that was popular among those we interviewed, students and retirees alike. The owners go above and beyond to source wines from the old country, and they even offer a wine club for sommeliers (or aspiring ones).
Buttermilk and Bourbon: You can come to this Commonwealth Avenue restaurant for New Orleans-inspired Southern cuisine. You'll find pork belly cracklings, BBQ shrimp, house-made biscuits and oyster chowder among other offerings, with fresh fried beignets for dessert: plain, with chocolate, or a la mode. Buttermilk is the brainchild of chef Jason Santos, who starred on "Hell's Kitchen" in 2010.
Trident Booksellers & Cafe: What's better than books and food in one place? On top of all-day breakfast items, this spot features regular events like D&D Mondays, tarot readings, calligraphy classes and a writers group. Trident has been around since 1984 — a nice year to open a book store if you're a fan of George Orwell.
Pawsh Dog Boutique: Since dogs help you meet people in Back Bay, perhaps pamper your pup at one of the neighborhood's finest pet groomers. After your dog's bath and haircut, you can pick up the shop's "Entering Boston" sign chew toy. Local dog owners say their pets, post-appointments, often drag them back toward Pawsh.
Tell us: Did we miss your favorite spot or hidden gem in the neighborhood? Let us know here, and it may appear in a future version of this list.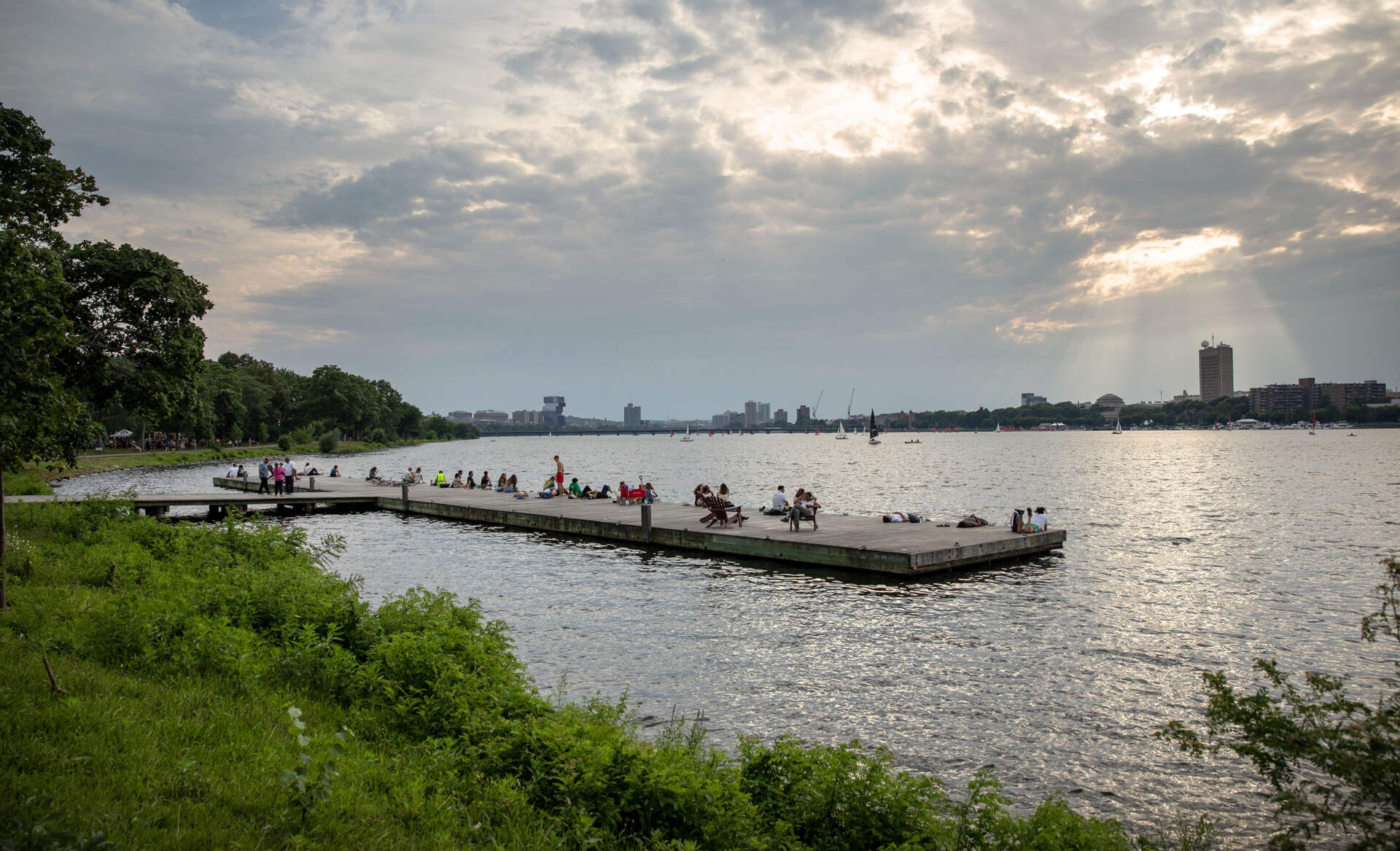 ---
WBUR's Simón Rios reported and wrote this guide, with additional reporting from WBUR's Katie Cole.