Beacon Hill: A Boston neighborhood guide
Beacon Hill, the city's oldest historic district, gets a lot of attention for its picture-book charm: narrow streets lined by pre-revolutionary homes, red-brick sidewalks and thousands of lamps that, at night, give the neighborhood a romantic glow.
You really can't turn a corner without seeing the golden dome of the State House looming overhead or a metal plate describing the historical significance of some unassuming house — which is to say, a lot of history went down here. Add its proximity to Boston Common, the Public Garden and Charles River, and you have an urbanist's dream — and prime (expensive) real estate.
The neighborhood has long been, and continues to be, a popular place to live among prominent politicians and business bigwigs. But over time, the makeup of Beacon Hill has become more mixed. Close to Emerson College and Suffolk University, the neighborhood is buzzing with students. And with three of the MBTA's four subway lines (Green, Red and Blue) and Massachusetts General Hospital just a stone's throw away, young professionals, medical students and doctors are drawn here.
No matter who they are, residents here commiserate over parking on the crooked, cramped streets and the not-so-cheap — but convenient! — errands they can run on the cutesy five-block stretch of Charles Street.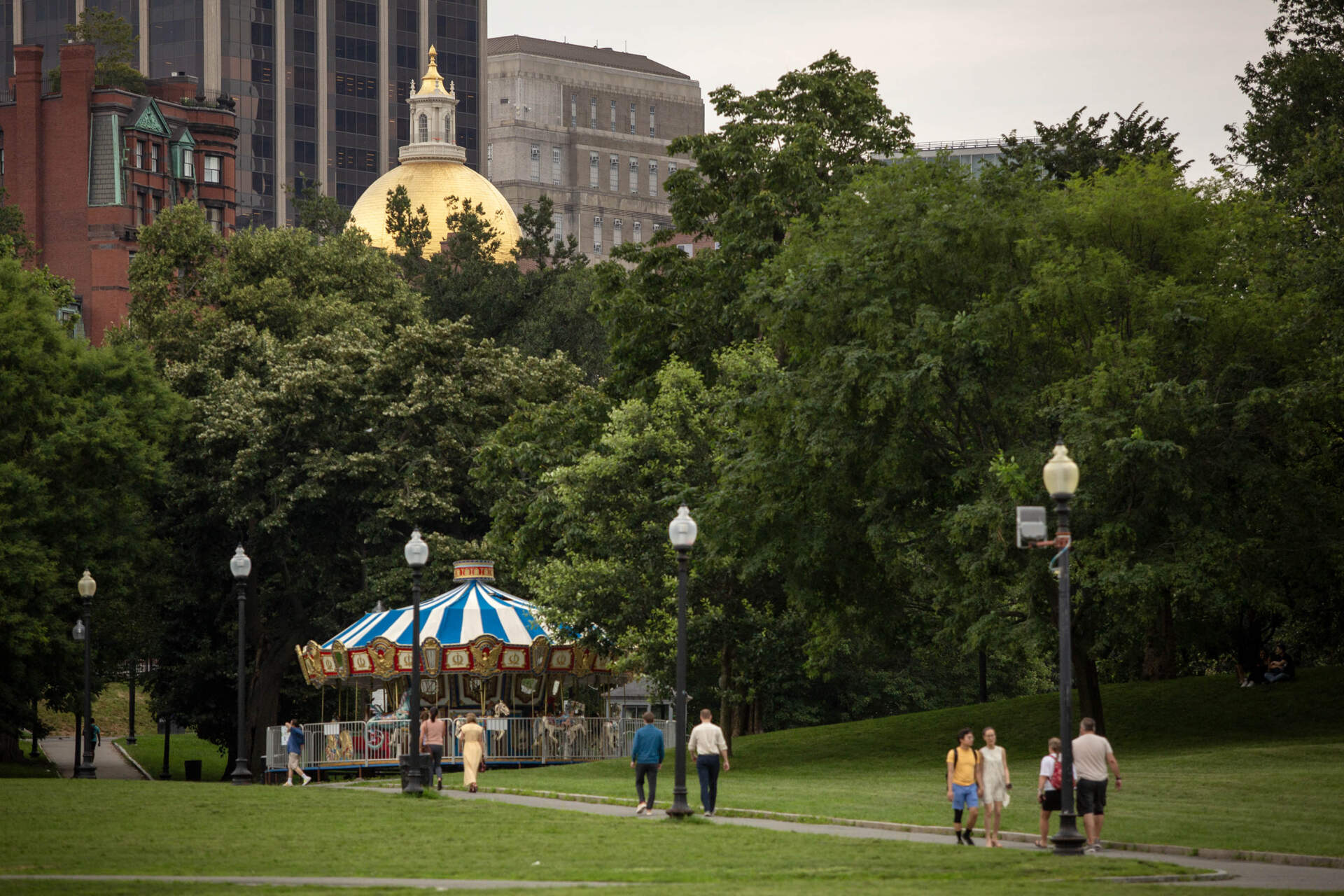 ---
Beacon Hill by the numbers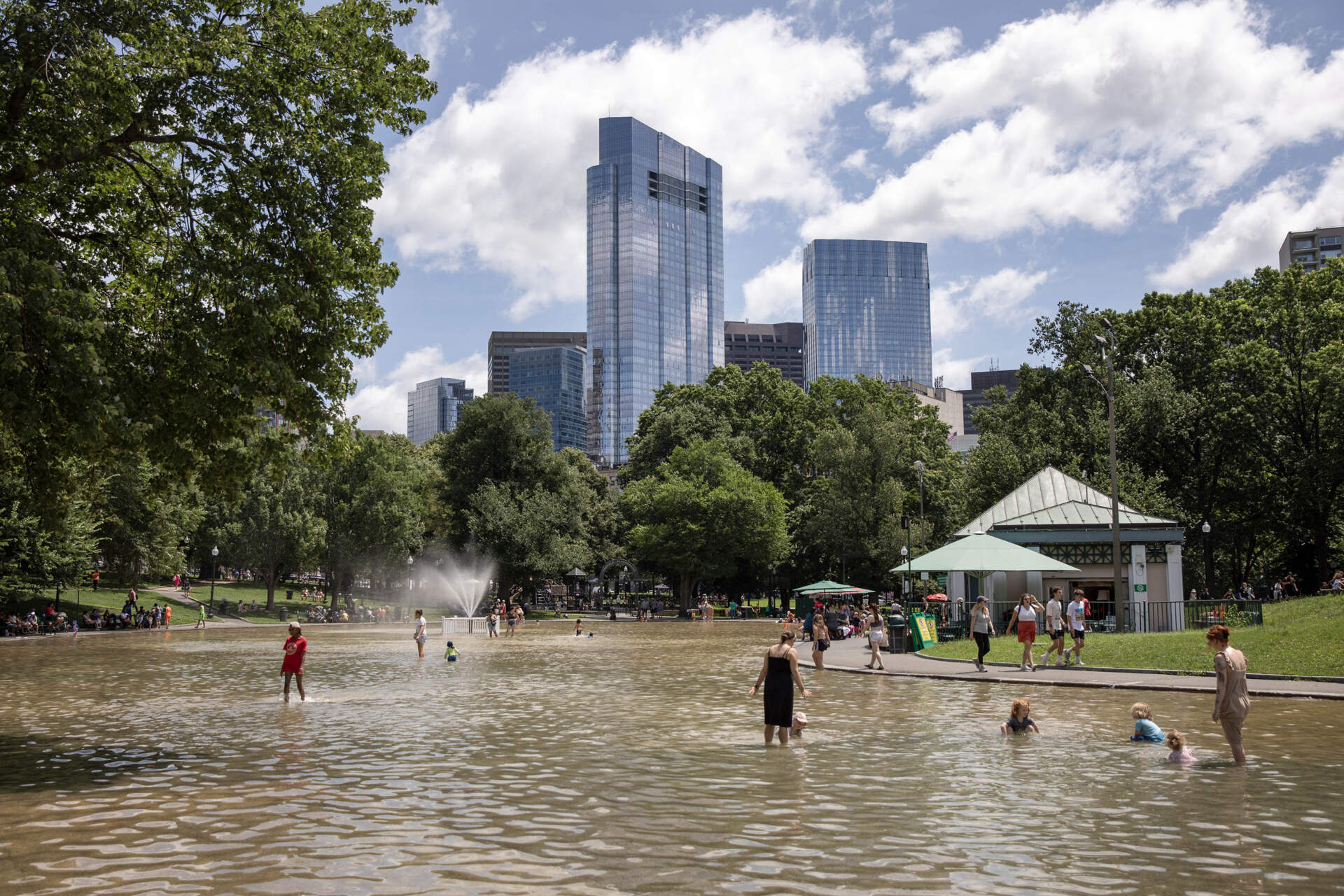 ---
What locals say about Beacon Hill
Tanima Chatterjee stepped out of her apartment about to embark on her commute to Boston University. The assistant professor took a moment to remove her earphones and look up and down the cobblestone street outside her apartment.
"It's like a European town," she said.
After only 10 months of living in the area, Chatterjee, who's in her early 30s, decided Beacon Hill is worth the hype.
"I think people have this wrong notion that the space is overpriced for what they get. It's not like that," she said. "The fact that you're staying in a historically preserved neighborhood of Boston and you are paying for the safety, the location and how pretty it gets at night ... all of these make Beacon Hill very special to me."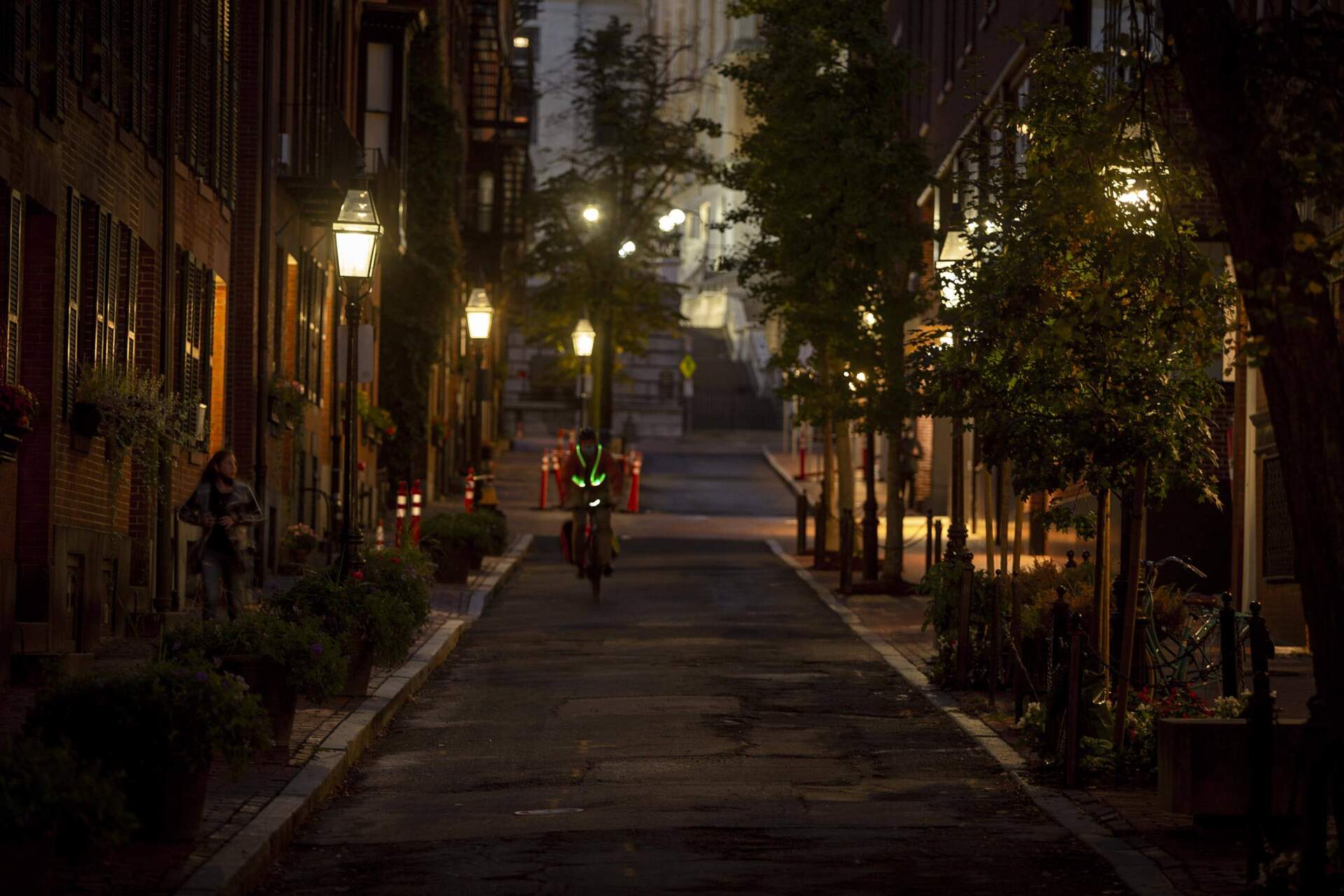 Tina Truedson finds more than just the location special. Truedson, who's in her 60s, used to run a catering service with her husband, made the move across the river after their kids left home. In her eight years in Beacon Hill, she's found an active civic association and good friends.
"It's almost like you're in college again. It's like, you can reinvent yourself. Nobody really cares how many kids you have or how much you make," she said. "It's more like, do you want to take a walk and get to know people?"
Truedson said people get the wrong impression that everyone in Beacon Hill lives in a large, multi-story home. That's not the case for her; she lives in a 465-square-foot apartment with low ceilings and an interesting past as a care home for older women.
Stephanie McSherry has lived in Beacon Hill for only two years but agreed its reality is more nuanced than its perception. McSherry, who's in her late 20s, was just returning from a walk along the Charles River with her dog Ruthie as she described her usual neighborhood stroll, filled with cool back alleys and glimpses of her neighbors' landscaped courtyards and gardens. But on trash day, it's a different picture — one filled with perennial worries over rats and trash spillage.
"Like, yes, it's beautiful, it's so photogenic," she said. "But if you come on like a Tuesday morning or a Friday morning, you're going to be horrified by the state of the street."
"It's dirtier than one might think."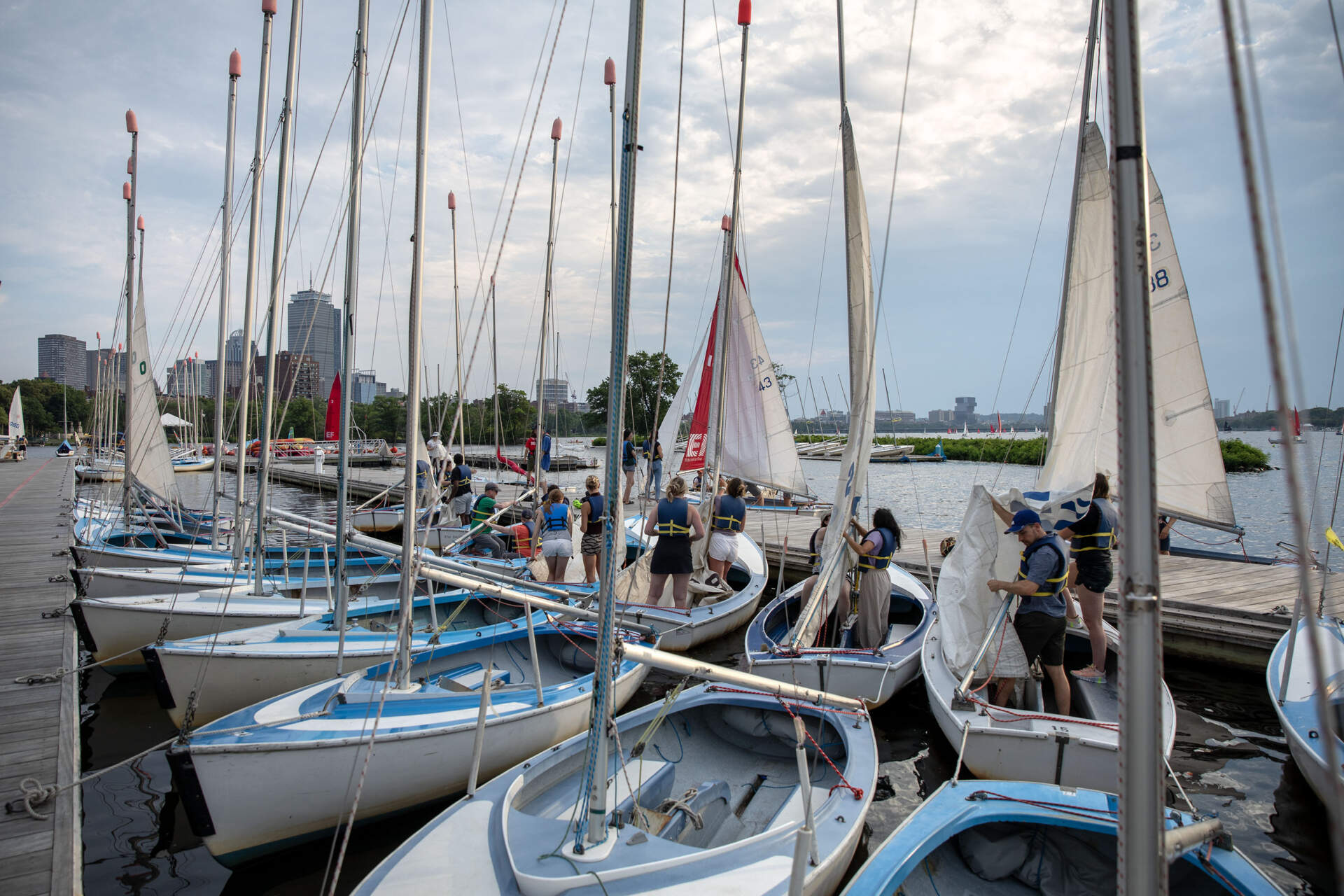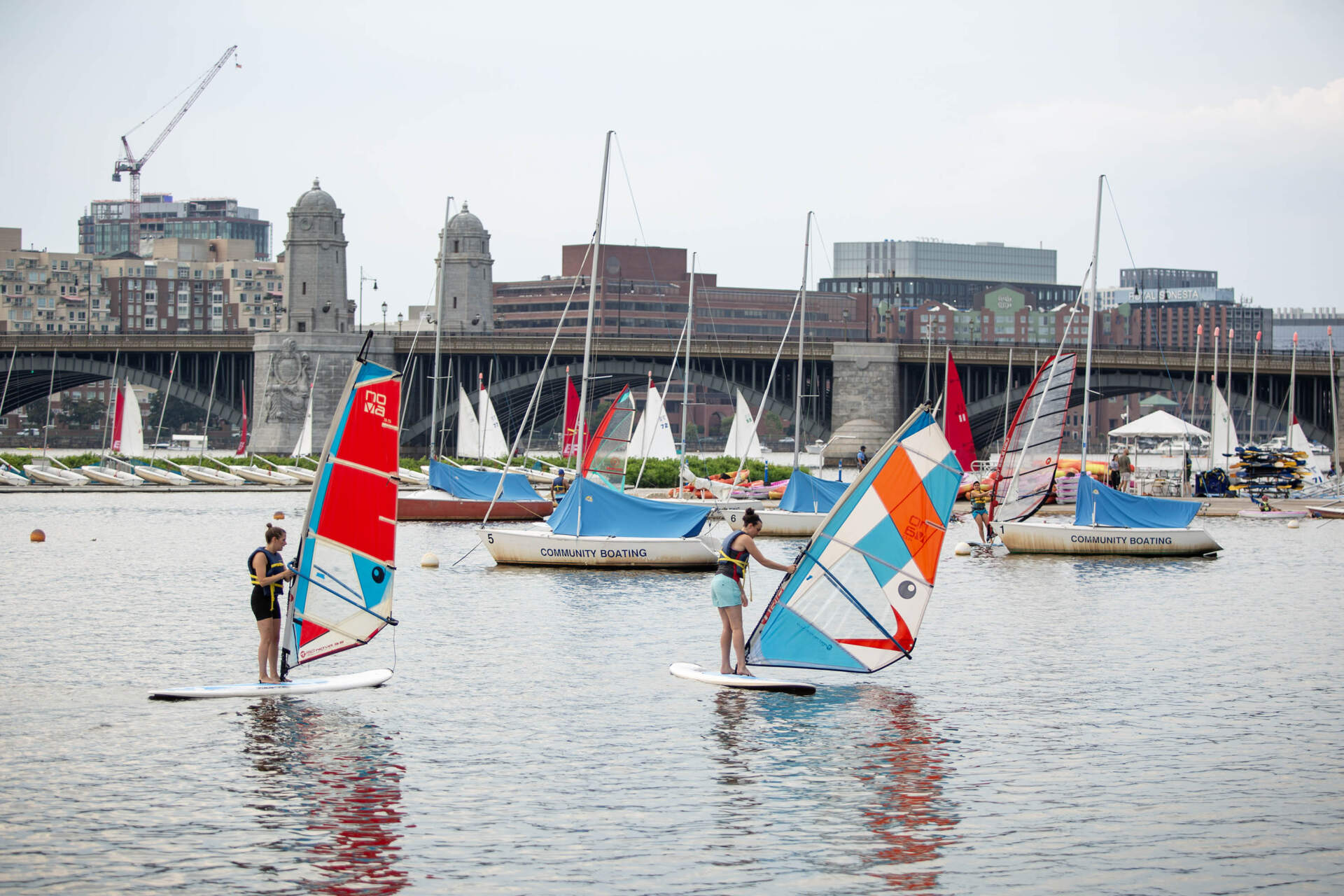 ---
Neighborhood haunts
Here are a few places locals say they go for their everyday shopping and socializing.
75 Chestnut: A brunch and dinner spot that serves up American fare. One resident we spoke with called it her favorite place to watch a game or grab drinks with friends.
Beacon Hill Books & Cafe: This three-level shop opened in 2022, making it a relative newcomer on the block. It has a garden-level cafe that serves afternoon tea on Sundays.
Beacon Hill Market: This corner store sells an assortment of home essentials, from canned foods to laundry detergent to cat food. It's also a good spot for a no-frills, freshly brewed cup of coffee.
Charles Street Supply: Everything from moving boxes to bakeware to garden soil can be found at this hardware and supply store, which bills itself as the oldest in Boston. The business also duplicates keys.
FLORINA Pizzeria / Paninoteca: This pizza and sandwich place is right behind the State House. During the lunch rush, you can catch workers in suits and t-shirts alike enjoying a $4 slice.
Myrtle Street Playground: Kids love this playground, which comes with a swing set, jungle gym and several Little Tikes cozy coupes. During naptime, however, adults love to sit on its park benches for some peace and quiet.
Rouvalis Flowers & Gardens: Around since 1982, this boutique shop sells indoor plants and flower arrangements. It also offers garden design services, meaning the shop is behind some of the window boxes around the neighborhood that spill over with flowers.
Seoul Restaurant: One of the few Asian restaurants in Beacon Hill that serves traditional Korean dishes, along with sushi.
Tell us: Did we miss your favorite spot or hidden gem in the neighborhood? Let us know here, and it may appear in a future version of this list.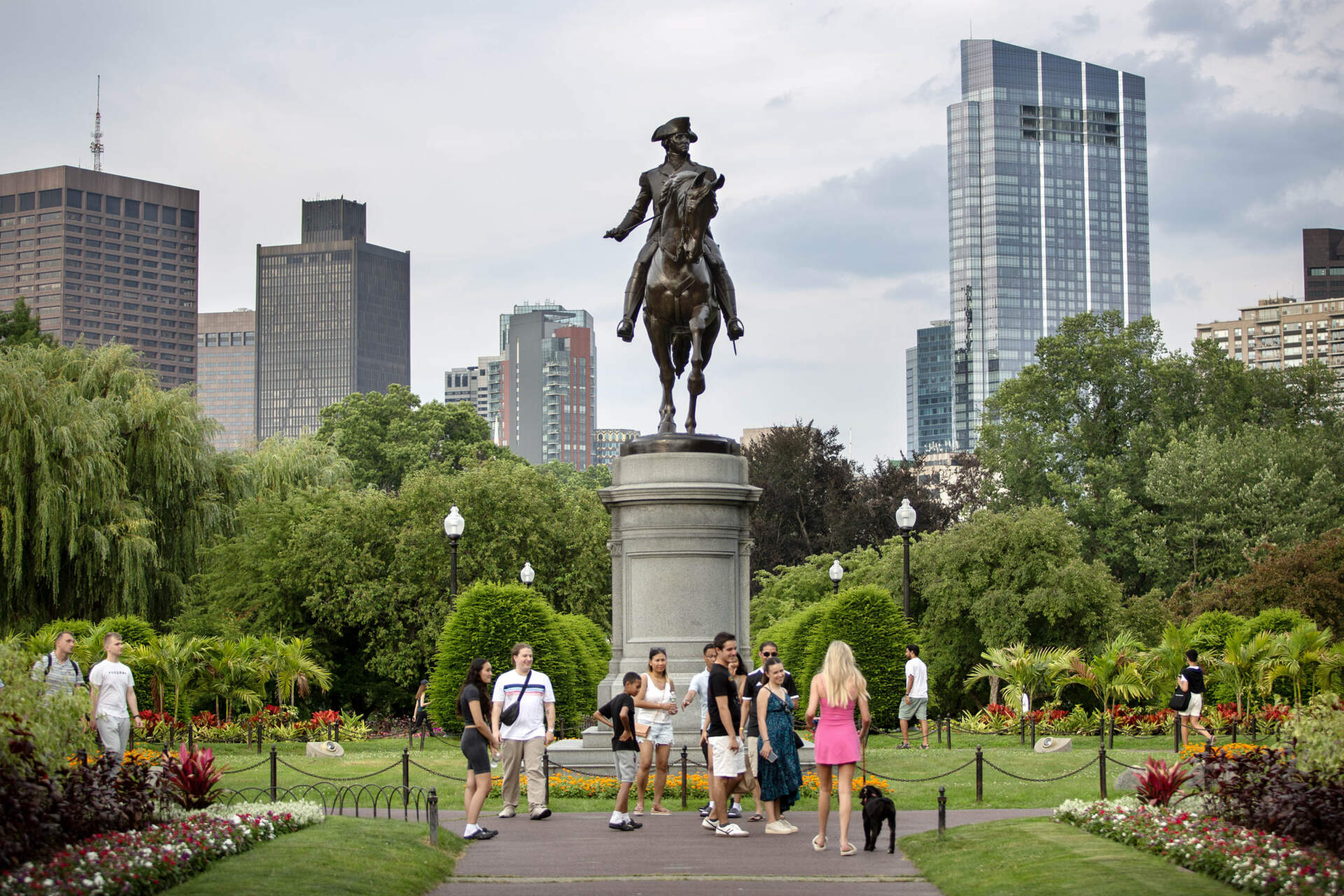 ---
WBUR's Vanessa Ochavillo reported and wrote this guide.