Chinatown: A Boston neighborhood guide
Small in square acreage but packed with restaurants and shops, Chinatown is a hub for Asian food and culture in Boston.
The neighborhood is situated smack in the middle of downtown, adjacent to the theater district and bordered by highways on two sides. Its focal point is the Chinatown Gate, an elegant paifang arch capped with green tiles and flanked by marble lions that was donated to the city by Taiwan in 1982. Pass through and you'll enter a bustling commercial center dense with food markets and restaurants serving everything from Vietnamese banh mi to Taiwanese dumplings to Beijing-style duck. Boba tea shops and bakeries dot the busiest streets, satisfying sweet tooths with mochi doughnuts, coconut-filled cocktail buns and Japanese shaved ice.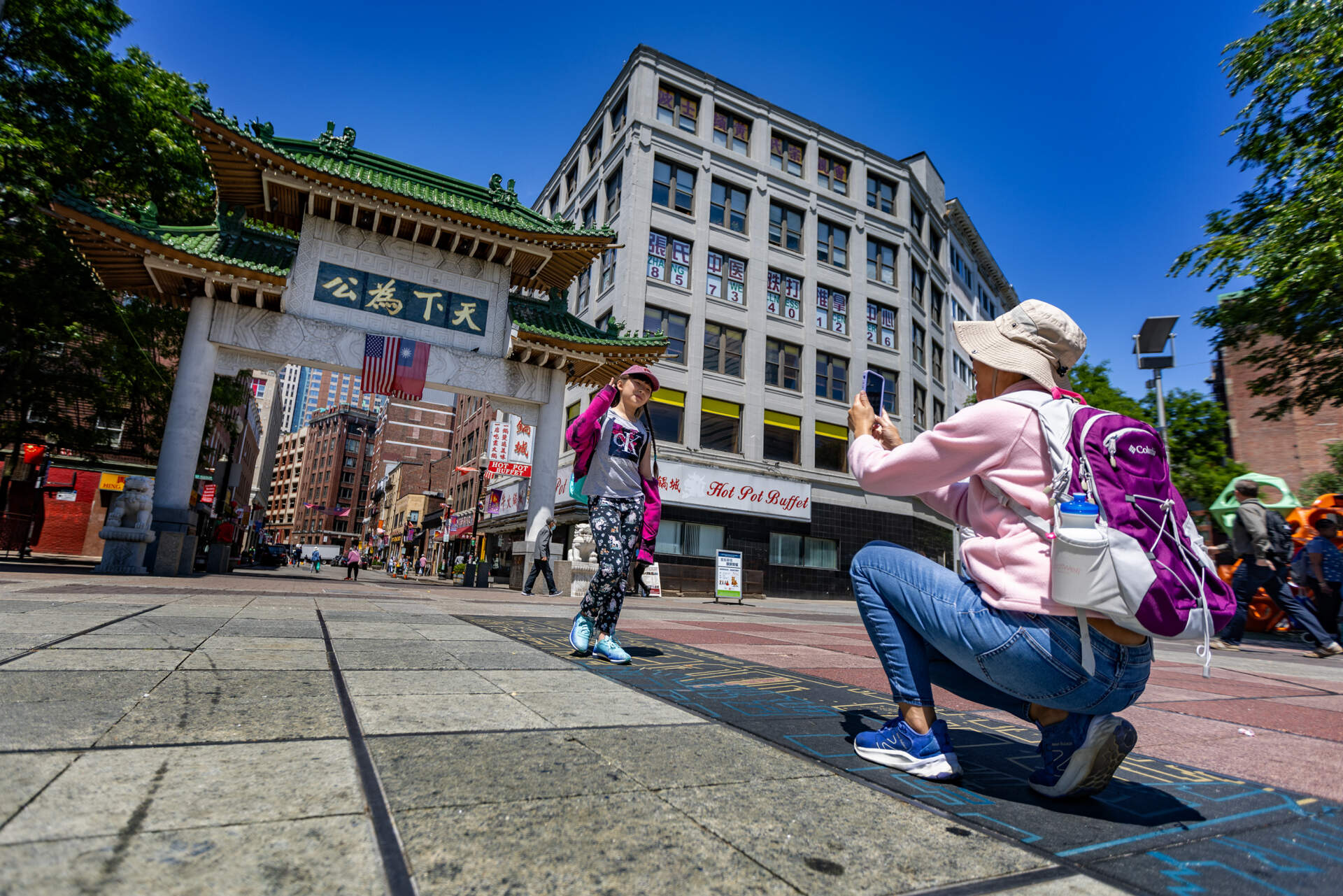 The neighborhood is also home to a vibrant cultural scene, boasting the recently-constructed Pao Arts Center, a contemporary community space on Albany Street. Annual Lunar New Year celebrations brighten the city during its dreariest season, filling Chinatown's streets with lion dancers outfitted in psychedelic papier-mâché costumes and celebratory drumming that lasts into the wee hours.
Boston's Chinatown was settled by Chinese immigrants in the 1870s and has seen waves of immigration from several regions in China. Many residents hail from Hong Kong, Taiwan, Vietnam and Cambodia. Since its inception, the community has contended with pervasive anti-Asian sentiment and the threat of displacement by urban "renewal" projects like the extension of the Massachusetts Turnpike and the construction of the Tufts-New England Medical Center.
Skyrocketing property values are the latest existential threat, prompting a swell of community organizing to preserve affordable housing in Chinatown. These efforts aim to shore up New England's last remaining historic Chinatown neighborhood: a place where tourists come to sip tea and sample dumplings that is also home to a long-rooted immigrant community.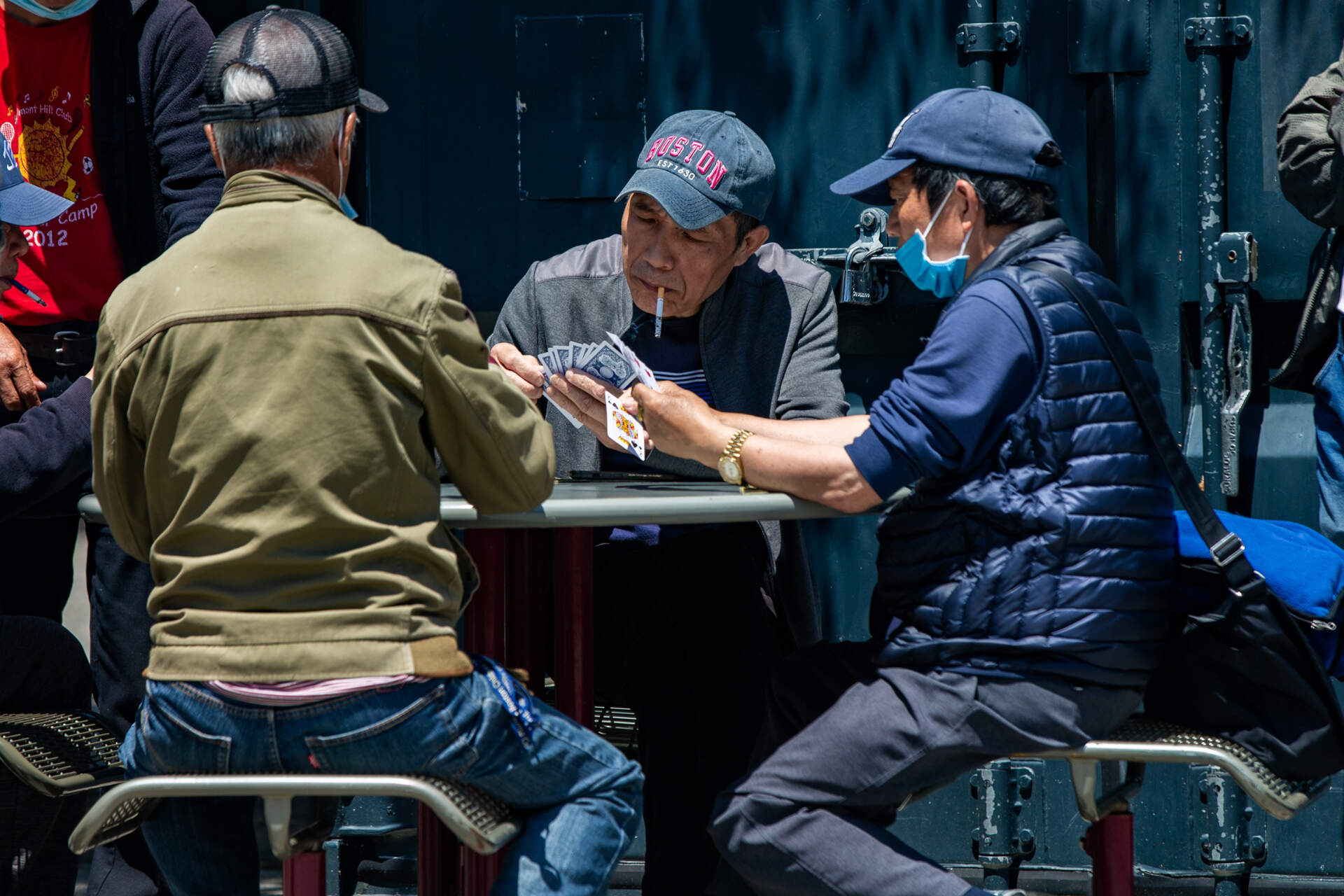 ---
Chinatown by the numbers
---
What locals say about Chinatown
Matthew Freda, a physical therapy student in his 30s who has lived in Chinatown for two years, was holed up at the bubble tea shop Cafe Darq studying for exams. He took a break to talk about Chinatown's hidden gems — though he admitted the rise of foodie TikTok means not too many restaurants are unknown anymore.
"I feel like everything that was hidden is now kind of blown up, which is sometimes frustrating," Freda said.
He recommended Tora Japanese Restaurant, adding, "If you're into more, like, sashimi and nigiri and that sort of thing, that's your, or at least my, go-to spot."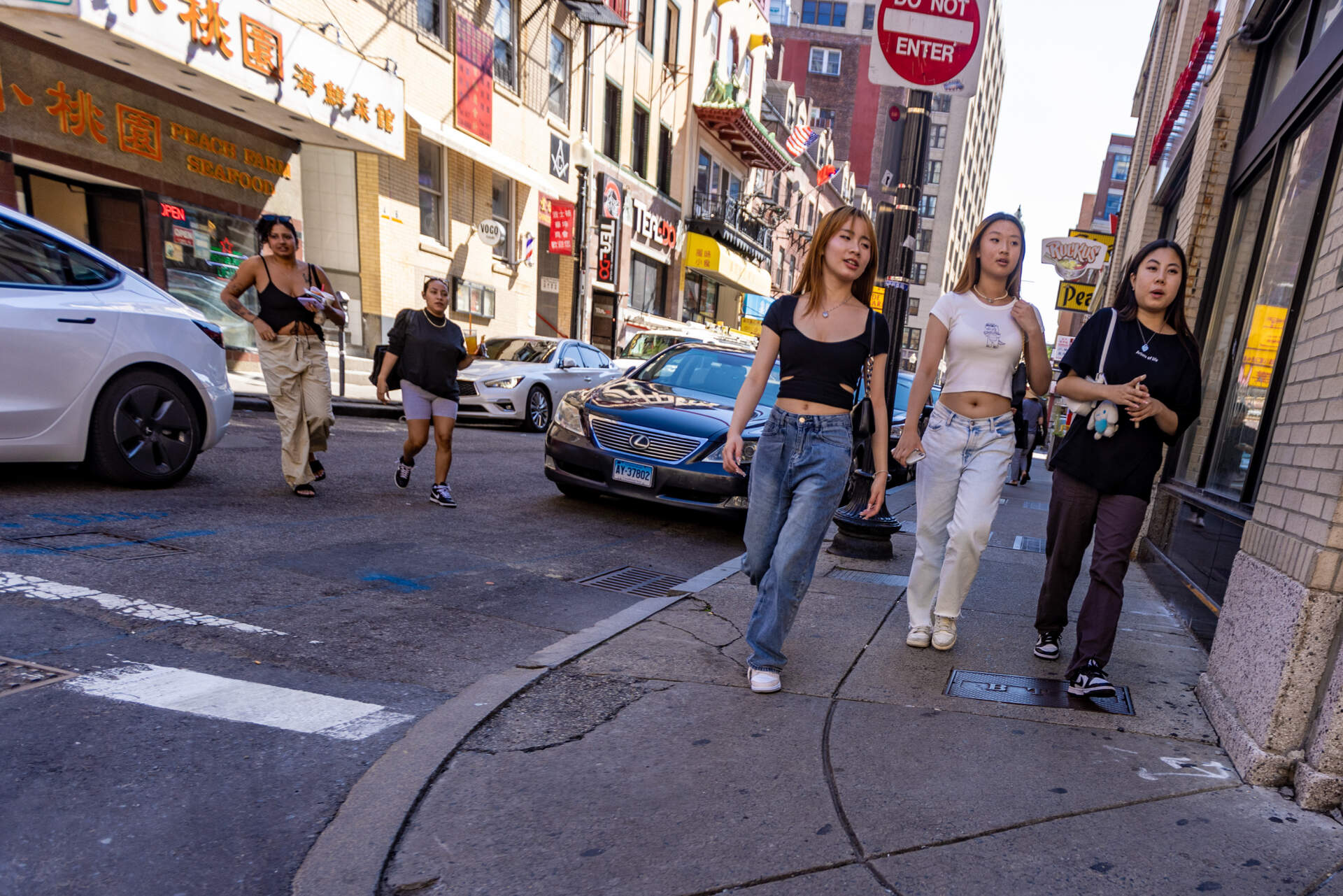 Clay Felice and his dogs Griffy and Delilah were doing their usual loop on Boston Common. Felice, who is in his 20s, has lived in Chinatown for about a year and takes full advantage of its proximity to Boston's green spaces. He walks his dogs on the Common and in the Public Garden almost daily. Sometimes they wander all the way to the West End Esplanade. "It's right on the Charles River," Felice said. "It's a gorgeous walk."
Occasionally, Felice and the dogs trek all the way to the aquarium — about a 20-minute hike — to watch the Atlantic harbor seals swim and doze in the giant outdoor tank by the aquarium's entrance. "I try to make them be friends," Felice said with a laugh. "They're not as interested."
Jacqueline Church, who is in her early 60s, has built a lot of experience over her two decades living in Chinatown explaining the neighborhood to outsiders: she runs a one-woman tour business called "Boston Chinatown Tours." People often ask her to recommend the best restaurant in Chinatown; it's a question Church finds irksome.
"That question usually belies ignorance of the diversity of Chinese cuisines. The assumption is [the restaurants are] all the same, and I'm going to just tell them the one that does it the best," Church explained. "So I gently, with a smile, say, 'Well, it depends on what you're looking for.' "
"You can go to Tea-Do and get a nice hot rice ball and a boba, and you can come in here and have a little snack and feel like you're miles and miles away."

Jacqueline Church
She rattled off a list of regional Chinese foods: Cantonese seafood, Xi'an hand-pulled noodles, Sichuan and Hunan cuisines. In this way, she sneaks a little bit of education into her response.
Church was standing near the iconic Chinatown Gate, not far from a paved path sandwiched between two narrow gardens, a sliver of the Rose Kennedy Greenway. Trees and tall stalks of bamboo shielded it from the street. A small maintenance truck was parked on the pathway, its puttering engine masking the rustle of the bamboo in the wind. But Church conjured up a memory of tranquility.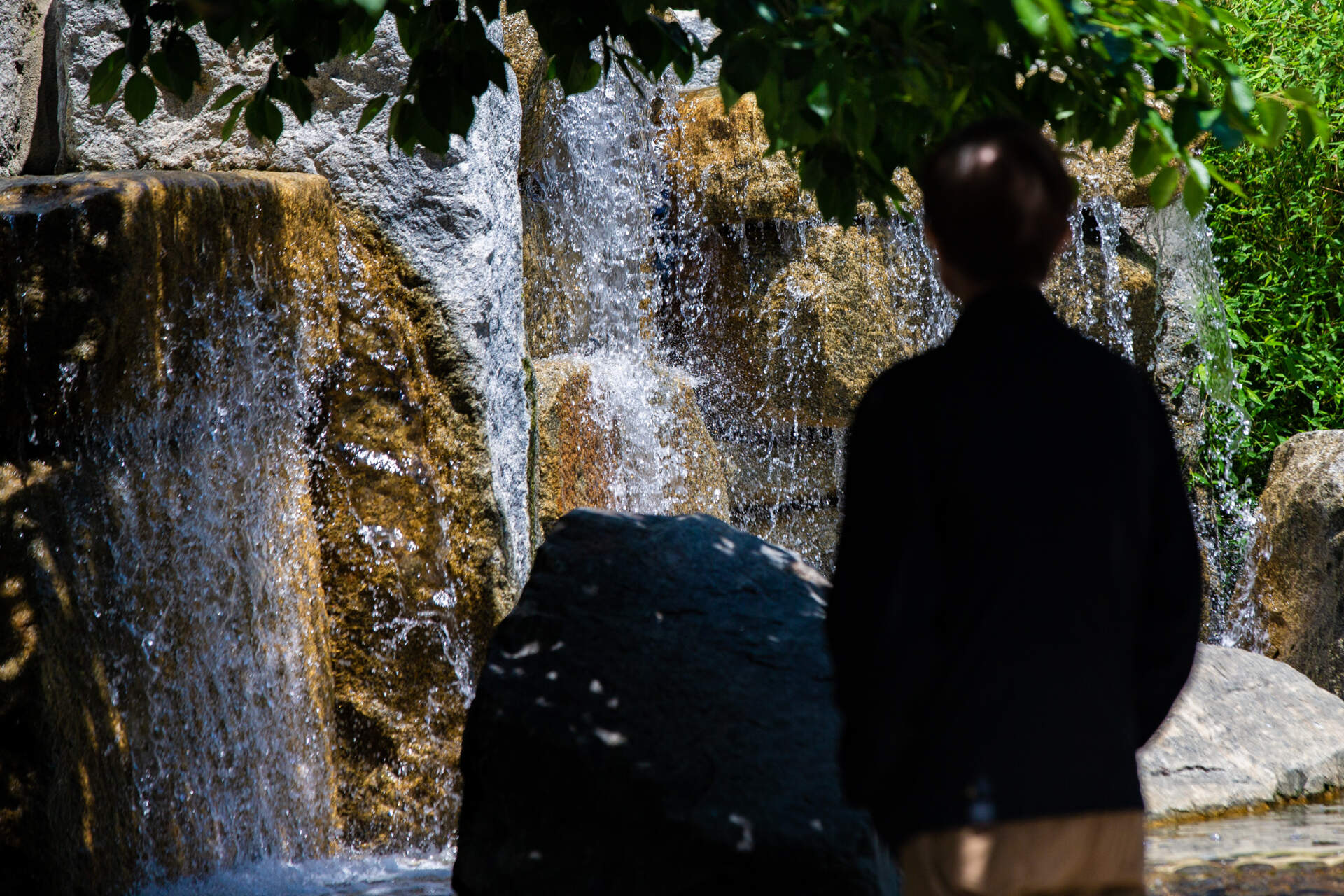 "May is when the fountain gets turned on, so you have water bubbling over this rocky path," Church said, gesturing toward a miniature canal paved with pebbles that runs along the edge of the garden. "So you have this beautiful fountain, you have the wind in the bamboo and you get blocked from most of the traffic by the peonies and azaleas."
"This is my little secret spot," she continued. "You can go to Tea-Do and get a nice hot rice ball and a boba, and you can come in here and have a little snack and feel like you're miles and miles away."
---
Neighborhood haunts
Here are a few places locals say they go for their everyday shopping and socializing. (Note: Chinatown is a hotspot for food, so it's worth a deep-dive into Eater's lists of best restaurants and bakeries.)
Mary Soo Hoo Park: To the left of the Chinatown Gate entrance, this is a popular haunt for Chinatown residents and visitors alike. A spacious plaza and a shady green space make this a lovely spot to sit and take a break.
Tea-Do: Tea-Do is one of the most popular places to get boba tea (a.k.a bubble tea), a sweet Taiwanese drink laden with tapioca pearls.
The Egg Puff Lady: The Egg Puff Lady, as she is known colloquially, operates a small, beloved kiosk in the Lofts Avana food court. Visit this cash-only establishment for a sweet, puffy treat to take with you as you explore the neighborhood.
Tao's Beauty Boston: Your one-stop shop for Asian cosmetics and skincare.
Hei La Moon: Chinatown is a popular destination for dim sum, the brunchtime meal of small plates shared in large groups. Hei La Moon is one of the largest and most well-regarded dim sum spots in the neighborhood.
Tell us: Did we miss your favorite spot or hidden gem in the neighborhood? Let us know here, and it may appear in a future version of this list.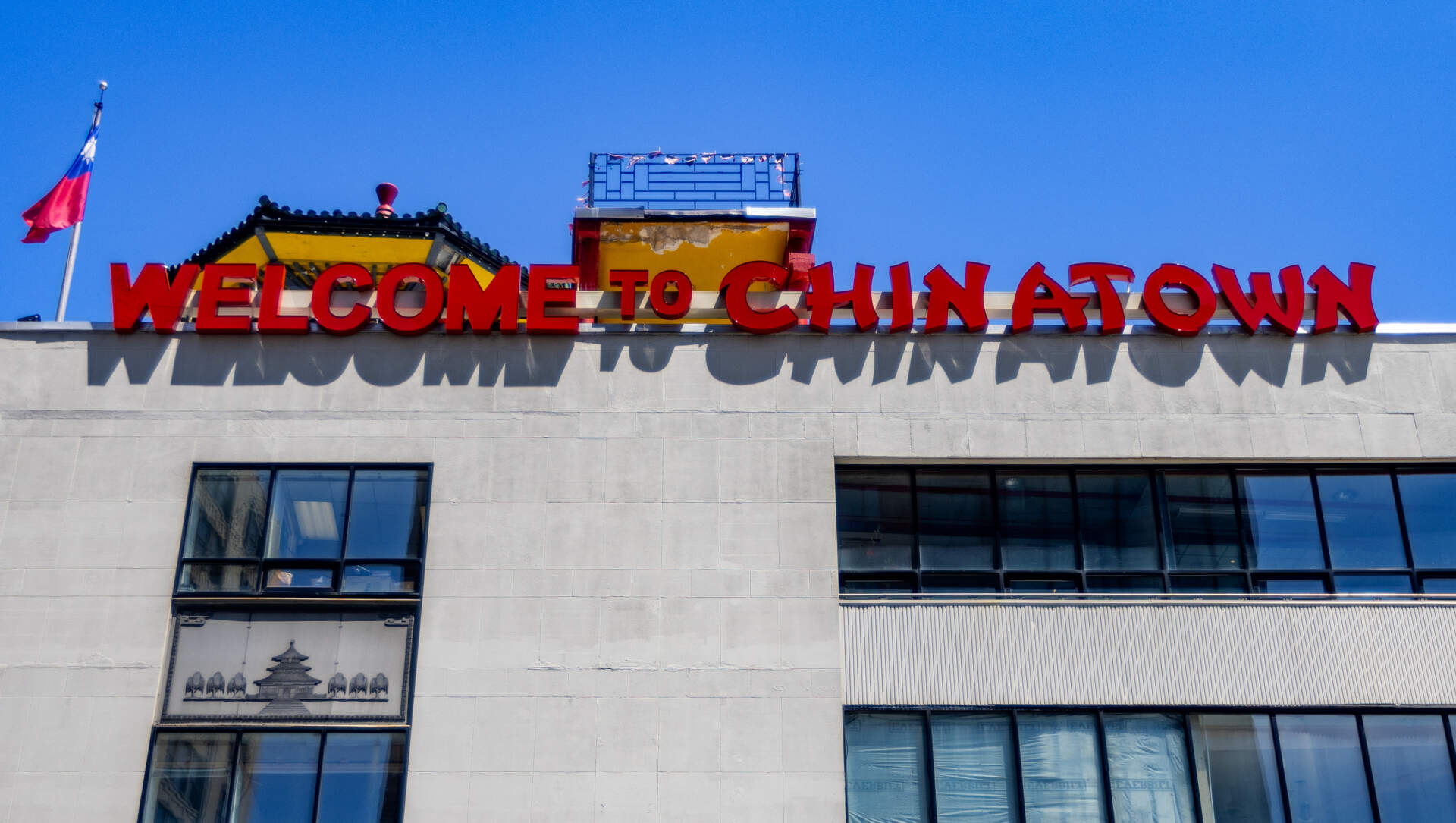 ---
WBUR's Amelia Mason reported and wrote this guide, with additional reporting from WBUR's Jacob Garcia.