A rare moth species returns to part of Massachusetts
A rare moth species has returned to parts of Massachusetts, following a decade-long effort to restore its natural habitat, according to the statement by the Division of Fisheries and Wildlife.
Biologists spotted a population of orange sallow moths at the Muddy Brook Wildlife Management Area in Hardwick this summer.
Orange sallow moths disappeared from the Muddy Brook Valley when the plant they feed from became scarce in the area, said Chris Buelow, senior restoration ecologist at MassWildlife's Natural Heritage & Endangered Species Program.
"With the orange sallow, [its] host plant is false foxglove," Buelow said. "It's a plant that occurs in dry sites, that historically had seen fire, and there's a mineral element to the soil that it requires."
The Natural Heritage & Endangered Species Program has been working to restore diverse landscapes that were historically present in the state. In case of Muddy Brook, that meant playing with fire.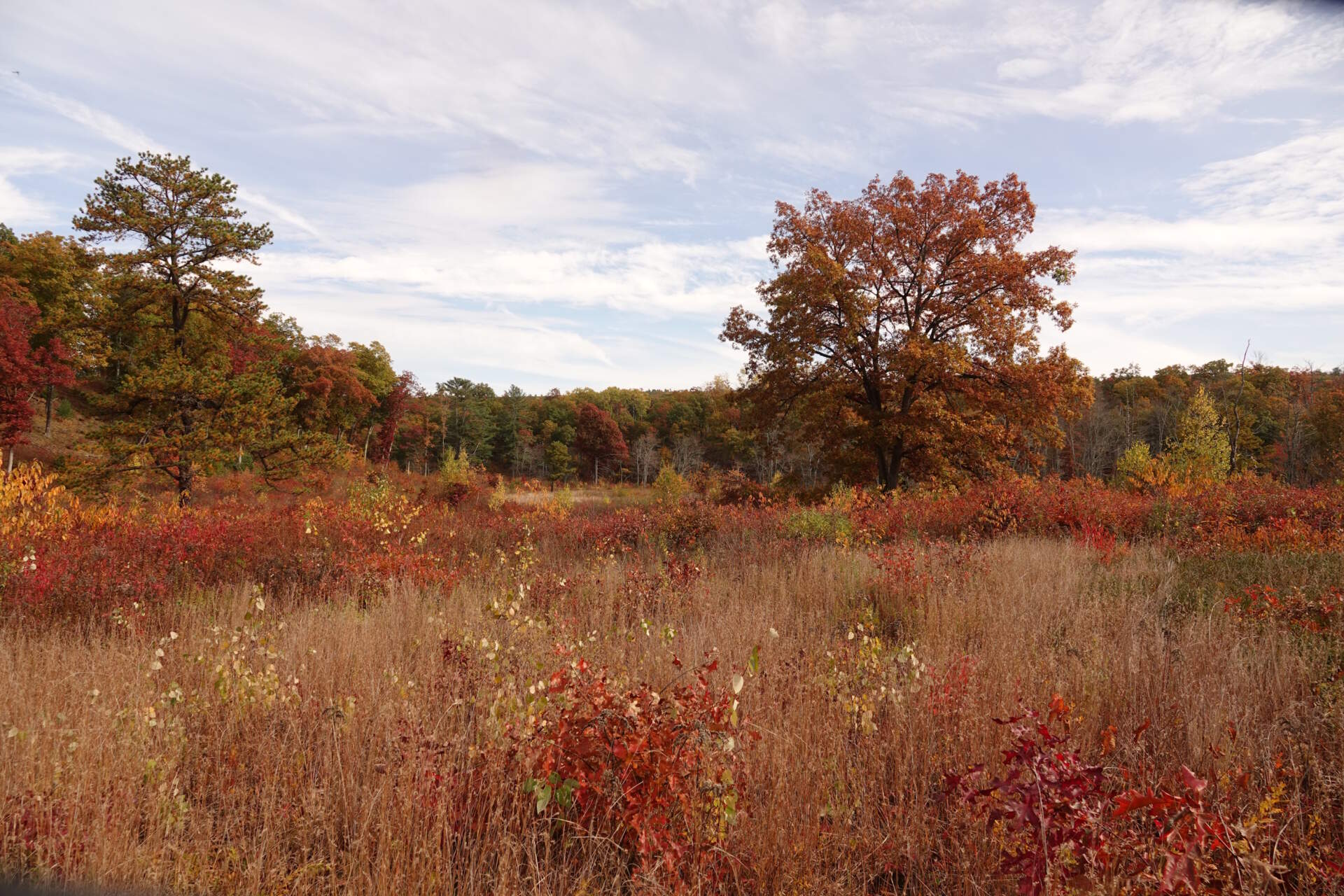 Muddy Brook, Buelow said, saw frequent small fires that were ignited by Native Americans who crossed the area regularly. As fires grew scarcer — the last big wildfire there was recorded in 1946 — the landscape changed and more moisture-friendly vegetation appeared in place of the false foxglove.
Researchers introduced small, controlled fires on specific sites, hoping to re-create dry, low-nutrient conditions in the soil. The first results came in 2019, when a small patch of foxglove emerged from the seedbank in the area. This year, more than 1,000 foxglove plants were counted. Buelow said they likely originated from seeds that had been dormant in the soil since the 1950s.
As soon as the plant re-appeared in the area, the moths detected its scent and set out to colonize the area.
"The orange sallow is a wonderful affirmation that we're regaining the landscape integrity," Buelow said. "When the natural process of fire had been removed, we lost these species and now that we're back creating these [controlled fires], we're seeing these species return to the valley."
In all, 28 fire-influenced plants have re-appeared in the Greater Muddy Brook Valley, according to the statement by MassWildlife. Bulow said eight vulnerable and endangered moth species that feed on those plants have also returned. The efforts will continue to preserve the region's biodiversity.
Correction: The original version of this article incorrectly stated that the orange sallow moth hadn't been seen in all of Massachusetts since the 1950s. The orange sallow and the plant it feeds on, the false foxglove, haven't been seen in the Muddy Brook Wildlife Management Area in the area in decades. The article has been updated to reflect this information.
This article was originally published on September 05, 2023.