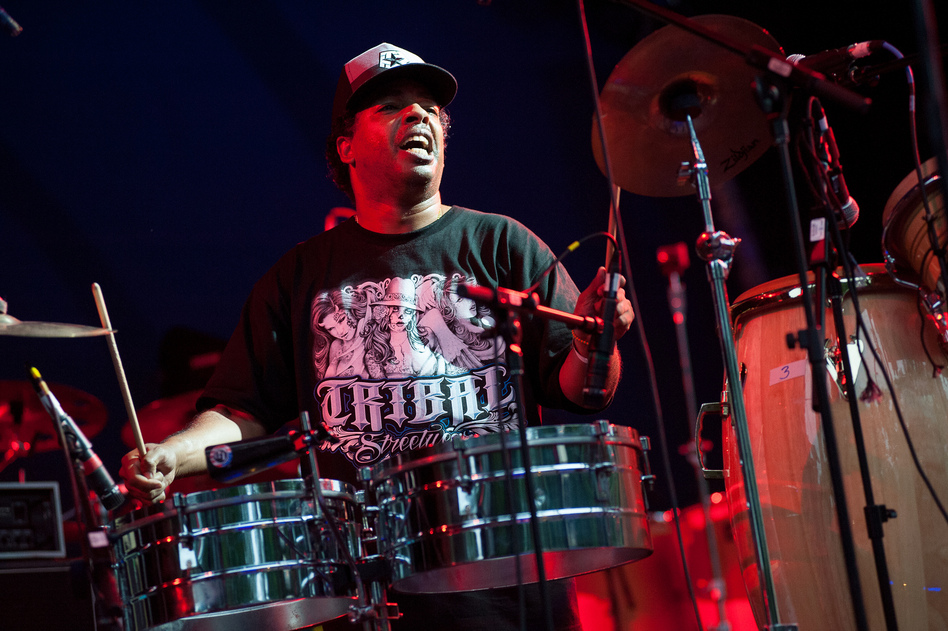 With their musical project Rimo Machine, Mixmaster Latin Bitman and Cypress Hill's Eric Bobo fired up the crowd for their 2012 Latin Alternative Music Conference showcase at the Prospect Park Bandshell during Celebrate Brooklyn. The guys slowly but surely built a wall of sound, layering Caribbean percussion, finely woven digital beats and the coarse-but-alluring rhymes of the Los Angeles rappers in Psycho Realm.
This show was originally broadcast live by NPR's Alt.Latino on July 13, 2012.
Set List
"Welcome To The Ritmo Machine"
"Maestro"
"La Calle"
"Brazil"
"Senny Sosa"
"El Barrio"
"Ran Kan Kan" (a vintage Tito Puente track on which Eric Bobo's father played in 1958)
Photos: Ritmo Machine In Concert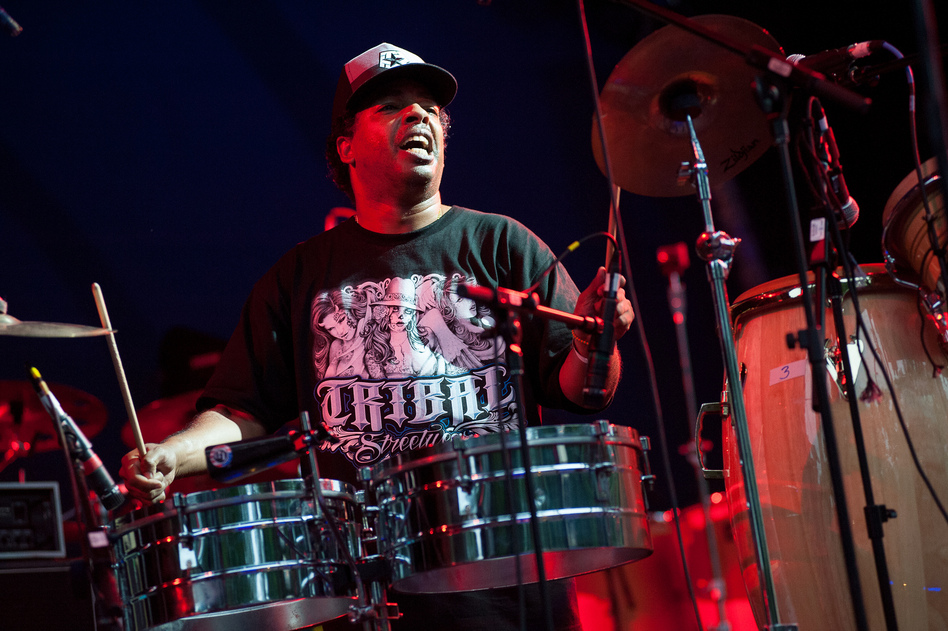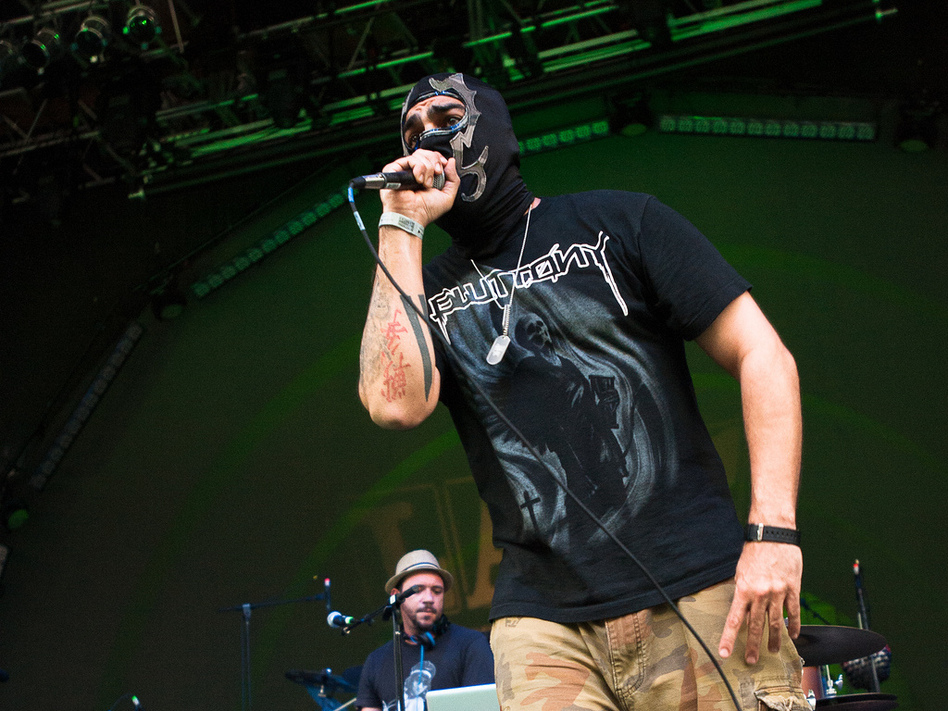 Copyright NPR 2022.