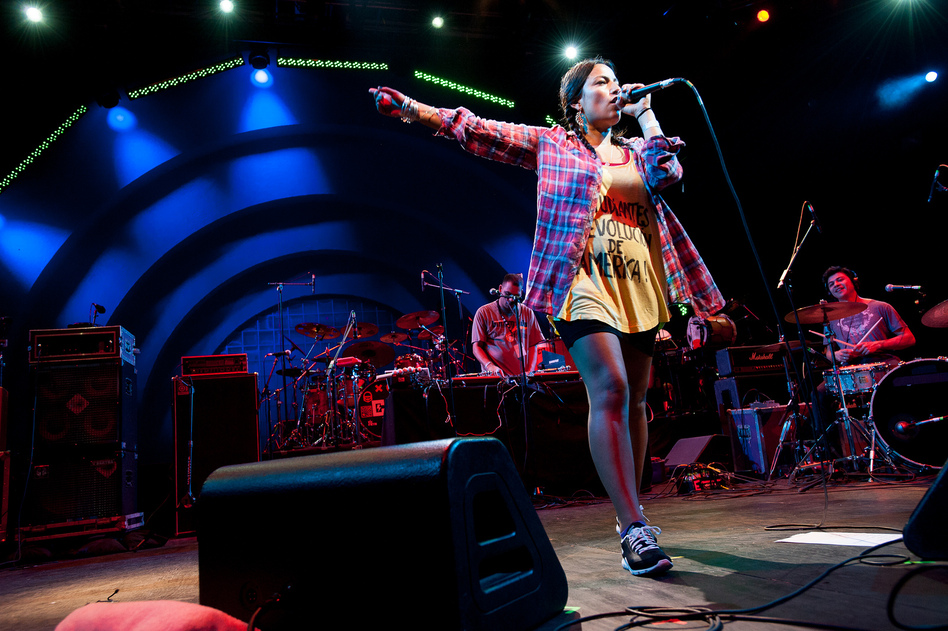 Performing as part of the 2012 Latin Alternative Music Conference showcase at Celebrate Brooklyn, the Chilean rapper Ana Tijoux faced a daunting challenge in opening for Calle 13, whose fans are dedicated, impatient and often vocal. But when she hit the stage, her supporters were ecstatic, and newcomers to her music appeared thunderstruck.
A lyrical machine gun, Tijoux delivers verses rapidly and without wincing, never missing her target. Although "Shock," the song that has become an anthem for student protest movements across Latin America, was a crowd favorite, it was especially thrilling to hear her close her set with "1977." That intimate track about growing up a Chilean exile feels like having a secret told in your ear, but it's also a story to which many in the audience seemed to relate.
This show was originally broadcast live by NPR's Alt.Latino on July 13, 2012.
Set List
"Crisis De Un MC"
"Partir De Cero"
"La Bala"
"Las Cosas Por Su Nombre"
"Shock"
"Sacar La Voz"
"Sube"
"En Paro"
"La Rosa De Los Vientos"
"1977"
Photos: Ana Tijoux In Concert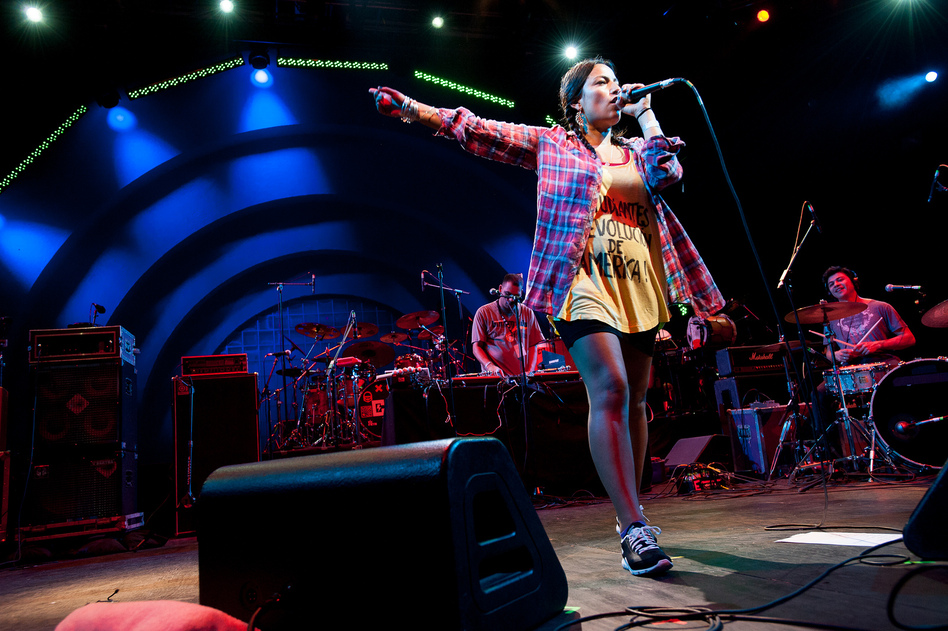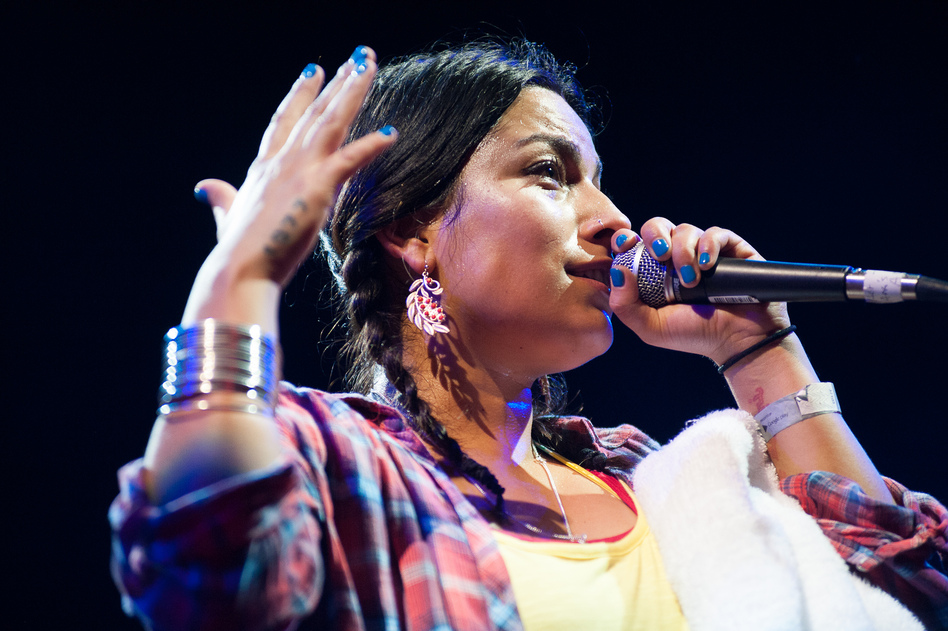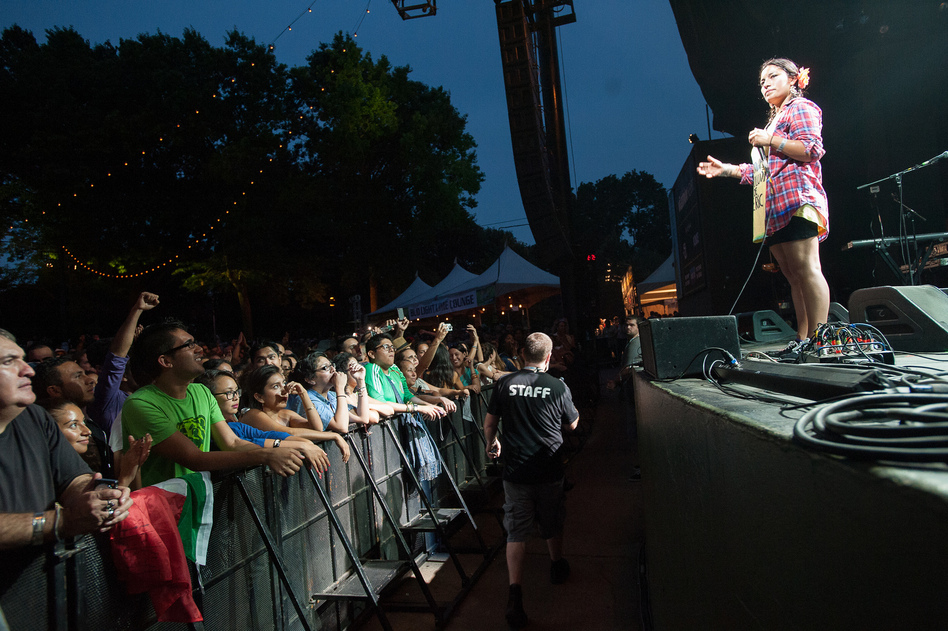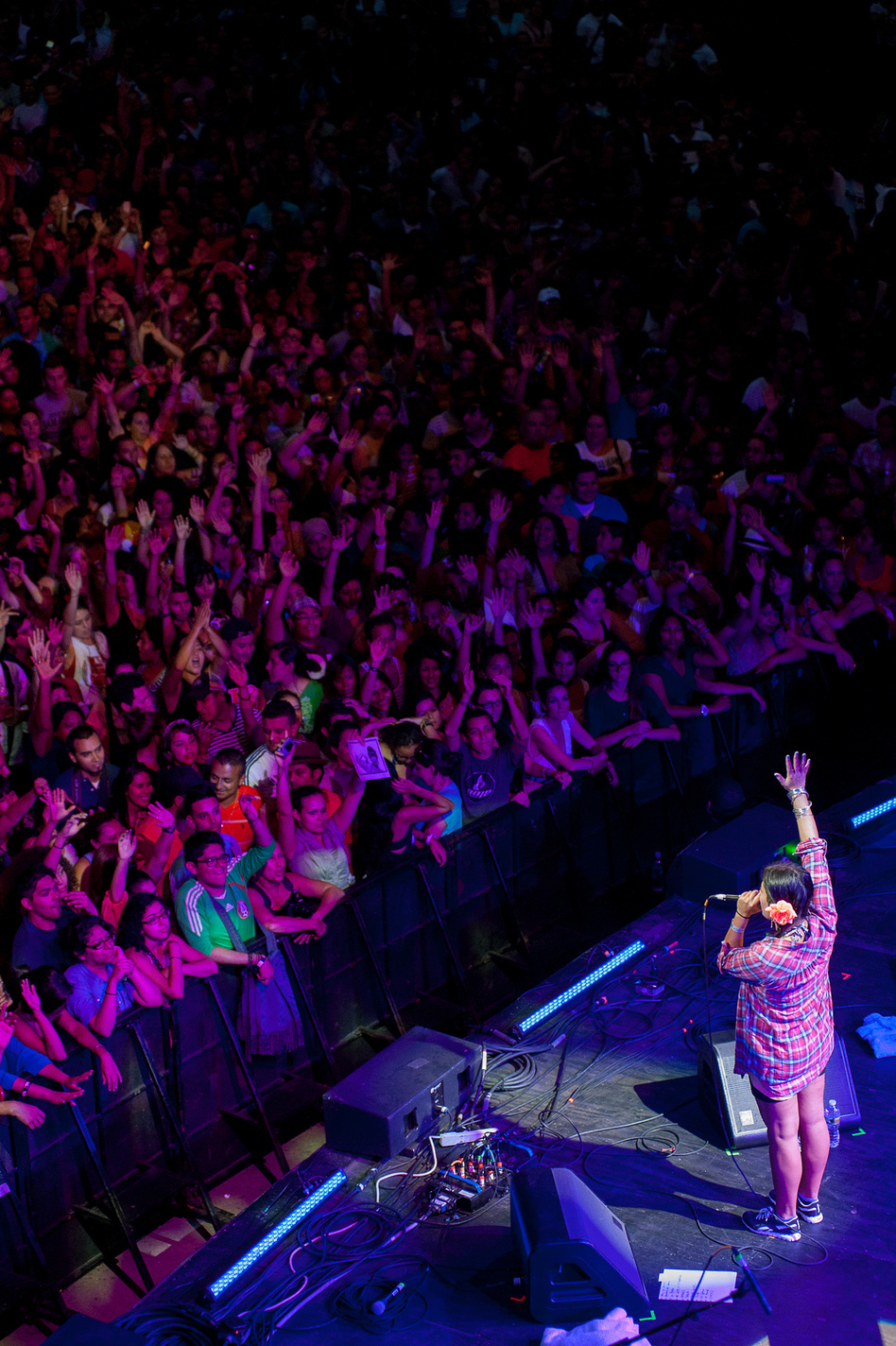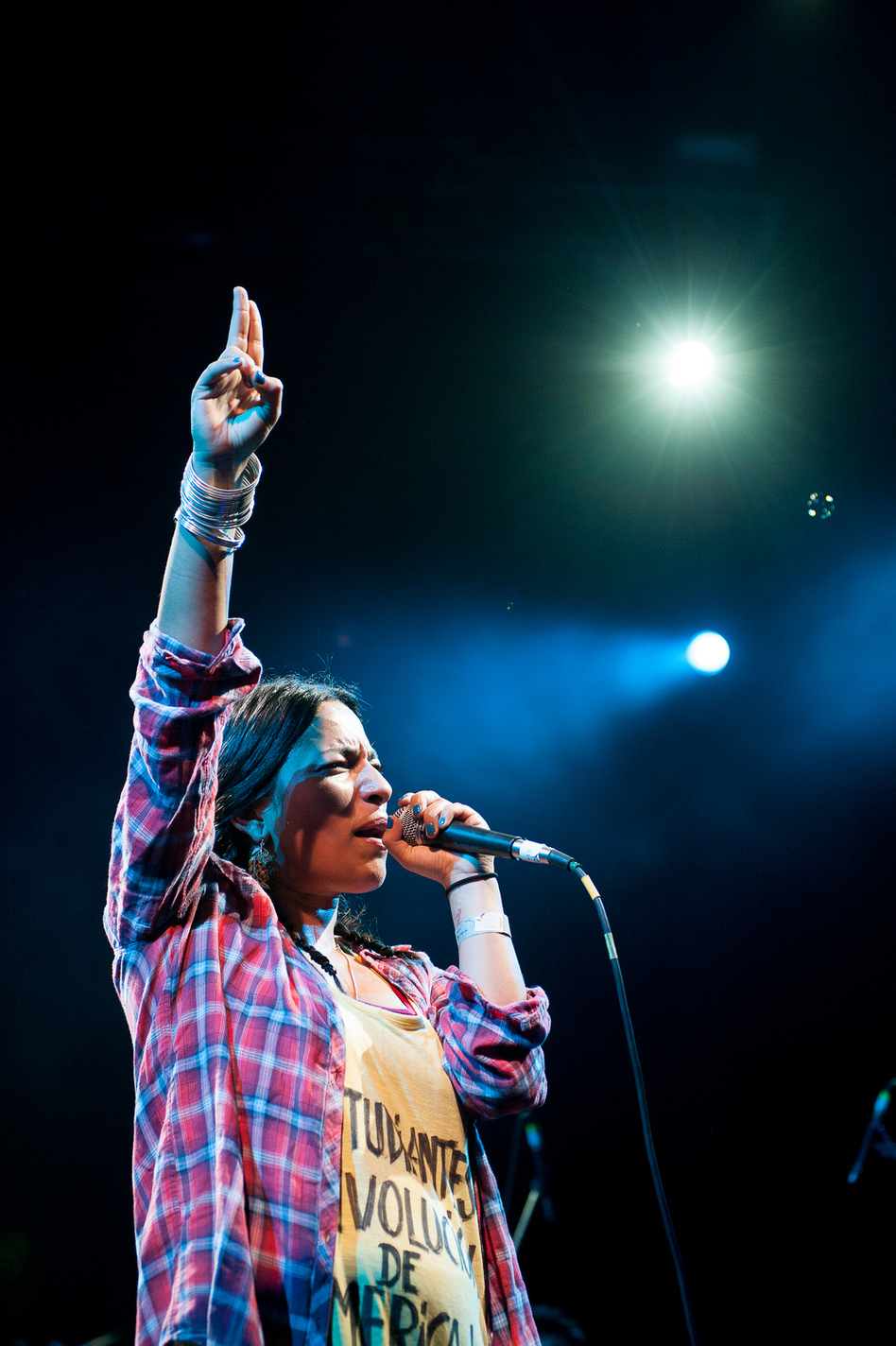 Copyright NPR 2022.