Saturday, December 26, 2009
51:40
Play
This article is more than 11 years old.
Before 2009 becomes a thing of the past, Only A Game presents a show filled with some of our favorite stories from the past year or so.  Happy Holidays!
Only A Game's Doug Tribou reports from a popular Boston race where Speedos, Santa hats, and freezing temperatures represent true holiday spirit- the Santa Speedo Run.
Bill speaks with John Bohannon, contributing correspondent for the journal Science and creator of the innovative contest, Dance Your Ph.D., where grad students, post docs, and professors are asked to film a dance illustrating their scientific research.
Reporter Nancy Greenleese details the story of an annual soccer tournament that pits priests against seminarians. The finalists get to compete in perhaps the holiest and most historic location for a soccer pitch: the Vatican.
Bill talks with Mark Barrowcliffe, author of The Elfish Gene: Dungeons, Dragons, and Growing Up Strange. As an adolescent in England in the mid-1970's and early 1980's, Barrowcliffe dedicated just about all of his free time to role playing games like Dungeons and Dragons. Now, with years of adult life experience under his belt, Barrowcliffe takes a comic look back at the hobby of his youth.
Ron Chambers is a Vietnam vet who returned to that country after 40 years just to play golf. Michael Walker Jr. wrote about Ron's trip back and the several rounds of golf the two of them played. Michael and Ron join Bill to talk about their return to Vietnam, the country's thriving golf industry, and their article written for Golf Magazine.
At most colleges, throwing a log into a communal swimming pool might be grounds for suspension, or at the very least a few sideways glances. But at schools that participate in the Woodsman's Weekend at Dartmouth College, it's called training. Only A Game's Karen Given was there to chronicle the 63rd edition of the Woodsman's Weekend, which aims to teach the lost art of outdoor skills.
This program aired on December 26, 2009.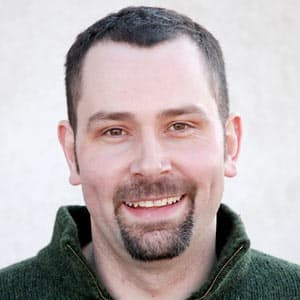 Doug Tribou Reporter/Producer
Doug Tribou was formerly a reporter and producer at WBUR and for WBUR's Only A Game.