Yasmin Siraj Is On The Brink Of Sochi
Resume
Her father comes from Saudi Arabia. Her mother's from Iran. But on Thursday night, Yasmin Siraj, of Brookline, Mass., will make her bid to qualify for the U.S. women's figure skating team that will compete in this year's Winter Games.
"One of my favorite things about skating are the sounds," Siraj said. "When you go on very deep edges, which means a very tight curve, you get this nice ripping sound and you feel really grounded — like [you're] one with the ice."
In many ways, Siraj is a typical American teenager. In many ways she's not. The daughter of Muslim immigrants, she has been to so many Bar and Bat Mitzvahs that she knows the Hebrew service. In her family's home, she plays Bach on the piano and serves visitors Persian sweets and tea in filigree cups. As a pianist, she's played three times at Carnegie Hall. She's also an elite figure skater and has a chance to earn one of three spots on the women's team that will travel to the Winter Olympics in Sochi this February.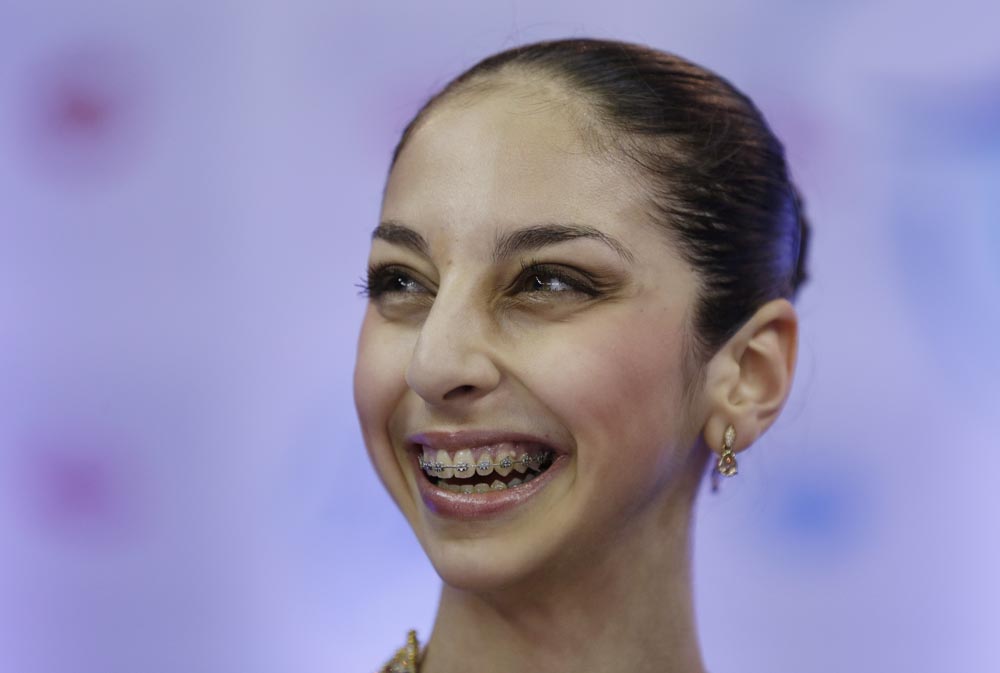 "When I started skating I never thought that I would get here," she said. "I just did it because I loved it. And to be at this point, when that's the next step -- it would mean the world to me to represent the U.S. in the Olympics.
Siraj's next step will need to be a big one. There's lots of competition — more than a dozen women who could qualify for Sochi. But her story is built on big steps. Siraj's mother, Aban Makarechian, grew up in pre-revolutionary Iran. Women weren't discouraged from playing sports then, but Makarechian is the first to admit it wasn't a skating mecca.
"In Tehran there was a skating rink," Makarechian said. "I begged my parents to let me join that rink but mostly because they would serve American hamburgers, and I wanted to go there Friday nights — which is the equivalent of the weekend here — to go to the cafe. And once in a while I would put on my skates that were from Czechoslovakia that my father had brought me. I never thought that my daughter would be a skater, no."
Makarechian fled Iran for the U.S. just before the fall of the Shah. She later came to Harvard for grad school, where she met her husband, Ra'ad Siraj, the son of a Saudi Arabian diplomat. When Yasmin Siraj's older sister, Layla, turned 4 her mother took her to the storied Skating Club of Boston on the advice of a friend. The family had only one car and no baby sitter.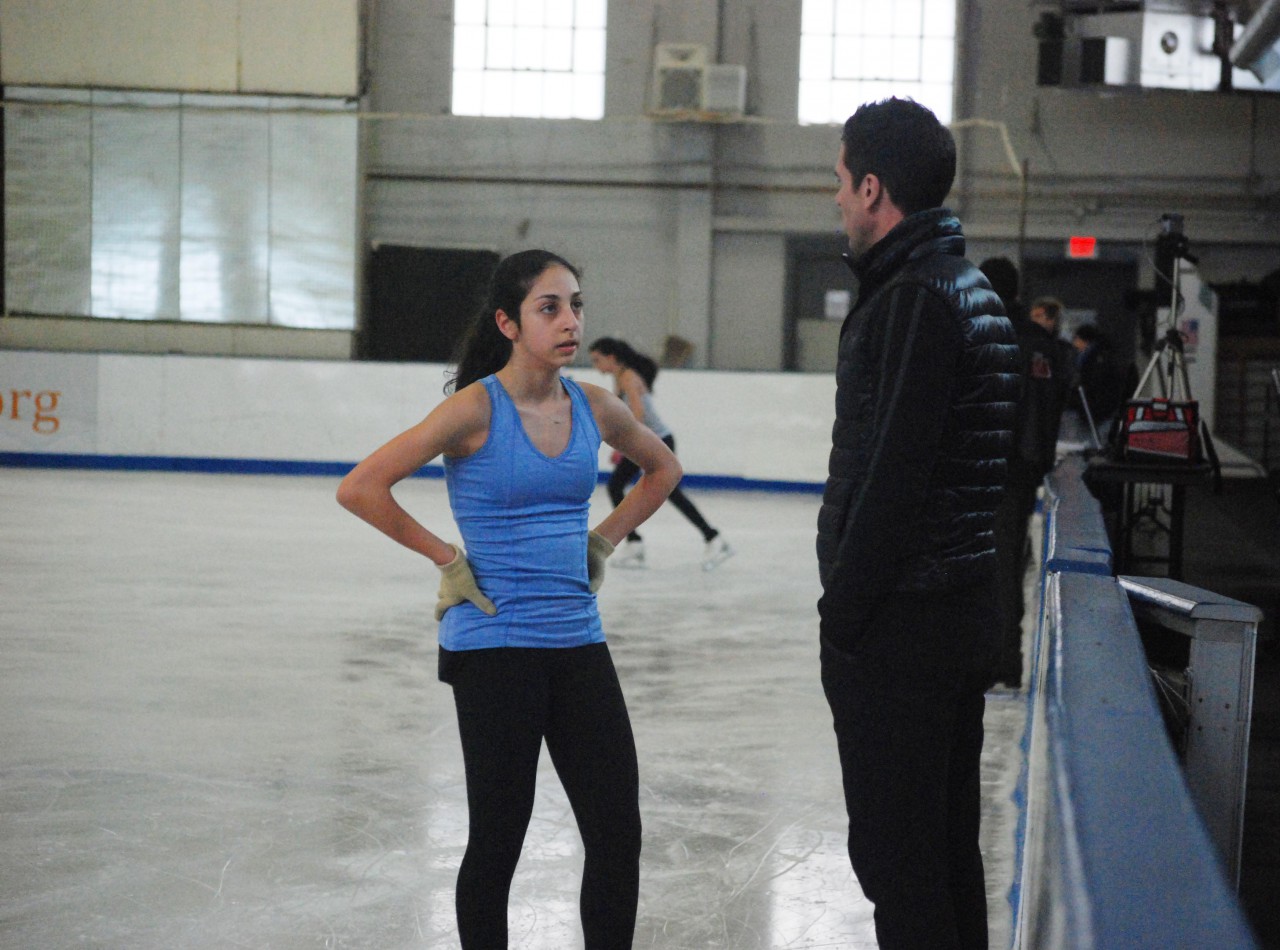 "Yasmin, the younger sister, had to wait around for the older sister and she was just driving me crazy," Makarechian recalled. "She wanted to get on the ice but they had a rule at the skating club that you had to be 4 before you start to skate, and finally I think maybe a year later they broke down and they let her, a week before she turned 3 they let her on the ice and it was the beginning of a love story."
Mark Mitchell, one of Yasmin Siraj's coaches, says he knew she was gifted from the start.
"Yassy, when she was young, she had kind of everything you need for skating," he said. "She was athletically inclined, she was very musically inclined, she was flexible, so she had a lot of things you need to become a good skater at a young age."
Yasmin Siraj's early promise blossomed into early triumphs. In 2010, she took the silver medal at the U.S. Junior Championships. The following year, the 4-foot-10, 14-year-old made her debut at the U.S. Senior Championships. She fell on a combination early in her program. But her athleticism and musicality impressed the judges, who awarded her eighth place. The crowd adored her.
"She may be 4-foot-10 but she skates a lot bigger than that," the announcer said. "She had this crowd completely in the palm of her hand. Couple of problems, couple of mistakes, but, wow, she's something to look for in the next four years."
A skater's life can be a dream. But there's a lot of drudgery. Three hours on the ice. Two hours in the gym. Every day, every month, every year. For Yasmin Siraj, there's also the pressure of piano competitions and volunteer work and homework at Brookline High. She's also had her share of injuries — a broken wrist, a stress fracture in her foot, myriad tears and pulls and misalignments that come from building bands of muscle onto bones not fully formed. In 2012, she placed a disappointing 15th at nationals. Last year, she rallied to finish sixth.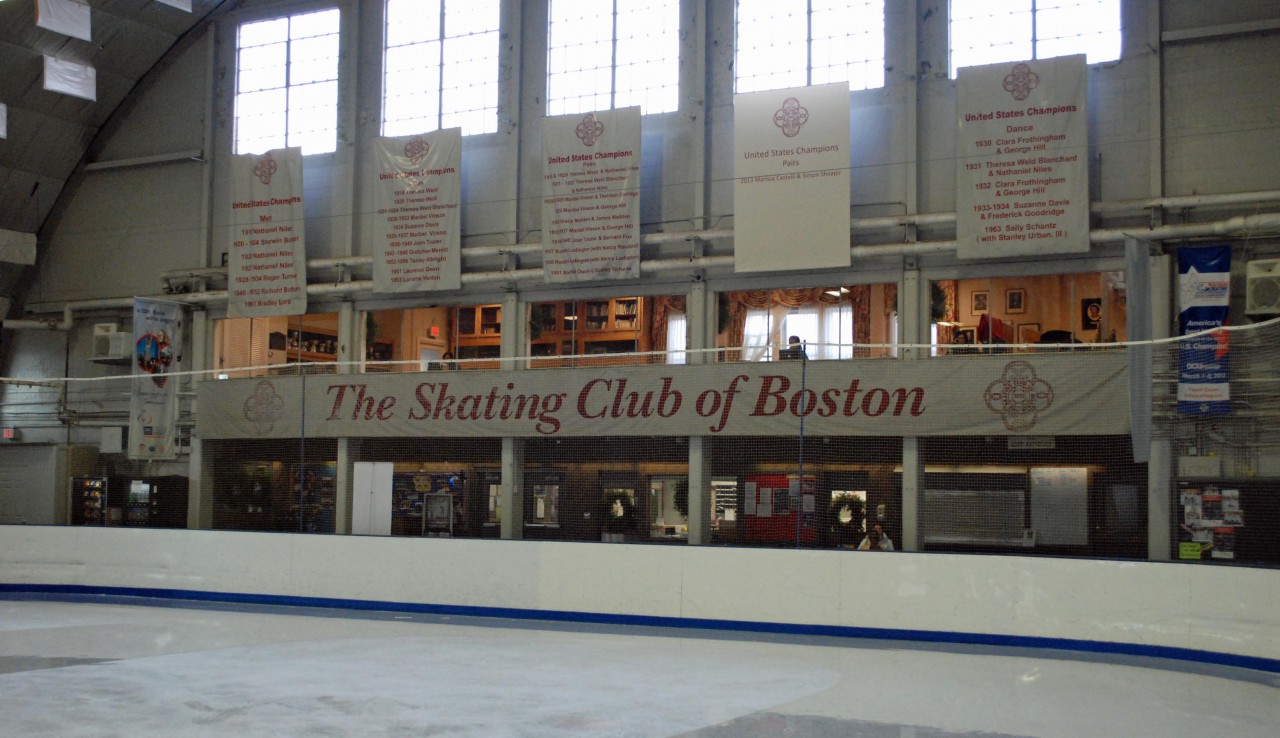 The toughest jump any U.S. woman will try at nationals is a triple-triple. It's two linked jumps, six complete rotations in the air. The first triple has to be fast. The first landing has to be perfect — sharp and secure enough to launch into the second jump. Yasmin Siraj will try hers in the first minute of the short program she skates Thursday night. She knows if she nails it, she'll have a shot at Sochi.
She admits she's a little nervous — it's hard to have only four minutes to show what you've done five hours a day, five days a week, for 15 years. But mostly, she's pumped.
"It's a once in a lifetime opportunity to be performing at the TD Garden, first of all, where I've gone to watch a Celtics game, but now I'm there," she said. "To be in front of my home crowd, have the support of my family, my friends, my teachers. And for it to be such a big year just to be me and shine."
Figure skating is a young woman's sport. Even so, 17 is early for a life-defining moment. Yasmin Siraj doesn't know whether she'll train another four years if she misses Sochi. But next fall she'll be a freshman at Harvard, just across the river from the Skating Club of Boston.
This segment aired on January 4, 2014.