Olympic Dreams Run In The Family
Siblings often grow up playing the same sport, but how often do they end up participating at the highest level of competition, the Olympics, together?
Not too often.
The Dufour-Lapointe sisters of Canada are the most recent group of siblings to compete at the same Winter Olympics.
On Sunday, eldest sister Maxime, 24, was named to the team. She joined Chloé, 22, and Justine, 19, who had long ago made the cut. The sisters all compete in moguls a specific freestyle skiing event.
Youngest sibling Justine told the New York Times, "I started skiing because I wanted to just follow my sisters. In my head they looked cool, they looked older than me. I just follow them always, and now here I am."
[sidebar title="Siblings Gives Up Olympic Spot" align="right"] Last week OAG profiled U.S. biathlete Tracy Barnes who gave up her Olympic spot to her twin sister Lanny [/sidebar]Bill Mallon, former president of the International Society of Olympic Historians, believes there have been five other times when three siblings competed together in the same Winter Olympic event, but only twice before in individual events.
In 1960, the French Leduc sisters – Anne-Marie, Marguerite, and Thérèse – competed in slalom Alpine skiing. In 1976, a trio of brothers from Argentina – Marcos Luis Jerman, Martín Tomás Jerman, Matías José Jerman – all competed in 15 km cross-country skiing.
There have been three times when siblings have competed in the Olympics in team events. The first time was in 1980 when the Šťastný brothers — Anton, Marián, and Peter — of Czechoslovakia competed in ice hockey. In 1988, four brothers made up two 2-man bobsled teams when Jorge Tamés and José Tamés and Luis Adrián Tamés and Roberto Tamés represented Mexico. Most recently in 2010, siblings Chris, Cathy, and Alison Reed competed in ice dancing; Chris and Cathy represented Japan and Allison competed for Georgia.
The site Olympstats has been able to trace 19 families who have had three or more siblings compete at the Winter Olympics. In most cases, the siblings did not compete in the same event. Spain's Fernández Ochoa siblings have the most siblings to compete in the Olympics with five – three brothers and two sisters.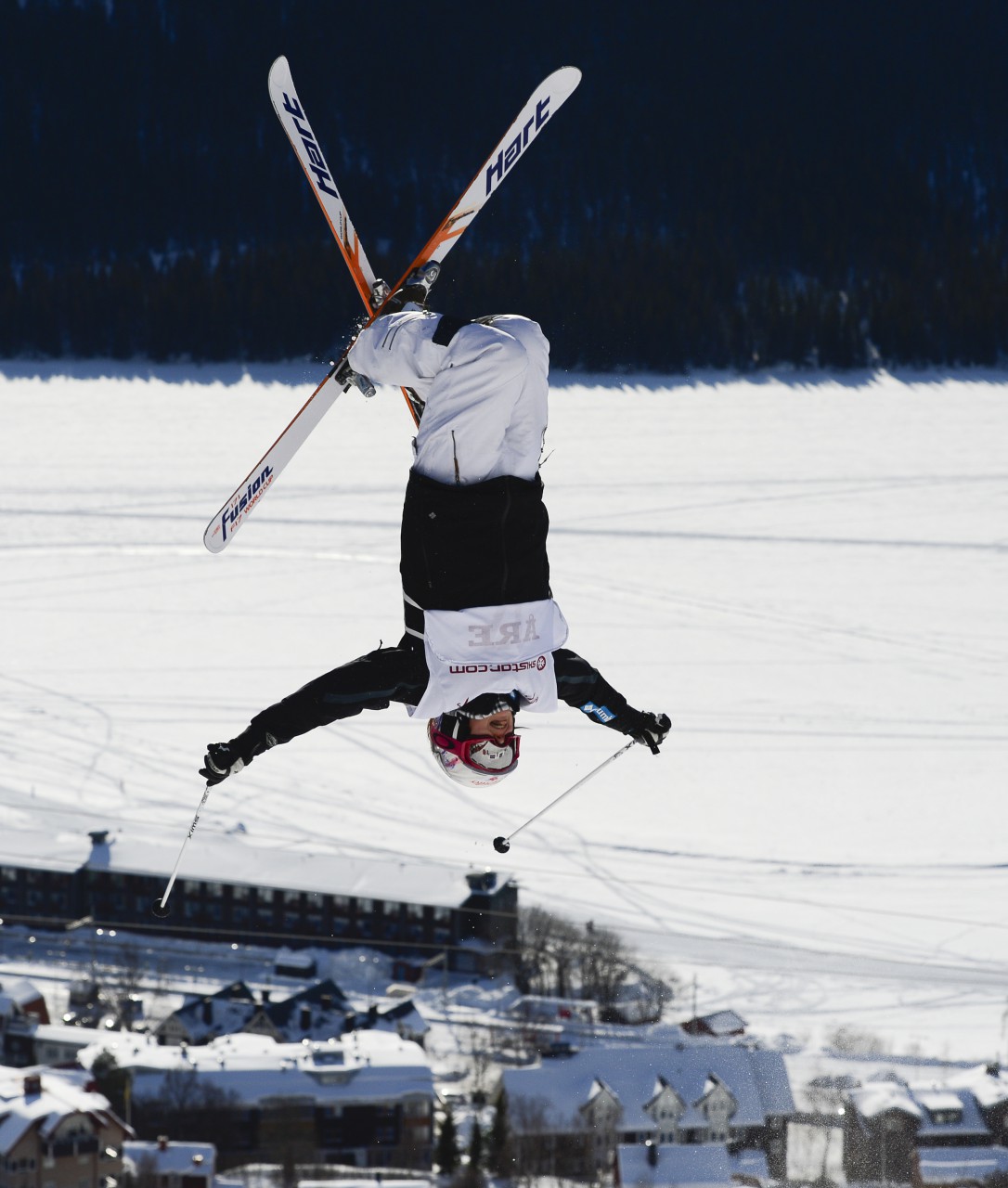 Although the Dufour-Lapointe sisters are far from the first group of siblings to compete at the same Winter Olympics, they could be the first family to sweep a single Olympic podium. Each sister had made at least one podium this season. The sisters rank second (Justine), third (Chloé), and fifth (Maxime) in World Cup standings.
One might think that going to the Olympics with your siblings is a challenge, but the Dufour-Lapointe sisters would disagree.
In an interview Chloé said, "I ski better when my sisters are around. It's the same for my sisters, I know."
The Dufour-Lapointe siblings credit their parents with their ability to manage their success and stay close as siblings.
Maxime told the New York Times that their mother, Johane, impressed upon the sisters that, "you will always be sisters: love each other, push each other, help each other. You'll always be sisters, and skiing is only for a few years."
It would really be a dream to one day see three Dufour-Lapointe sisters at the Olympics.

Johane Dufour-Lapointe
Four years later, that dream is a reality.
The sisters will have their chance to cement their place in Olympic family history when the 2014 Winter Olympics in Sochi begin on February 7, 2014.