Henrik Lundqvist: Hockey From NY To Sochi
04:08
Play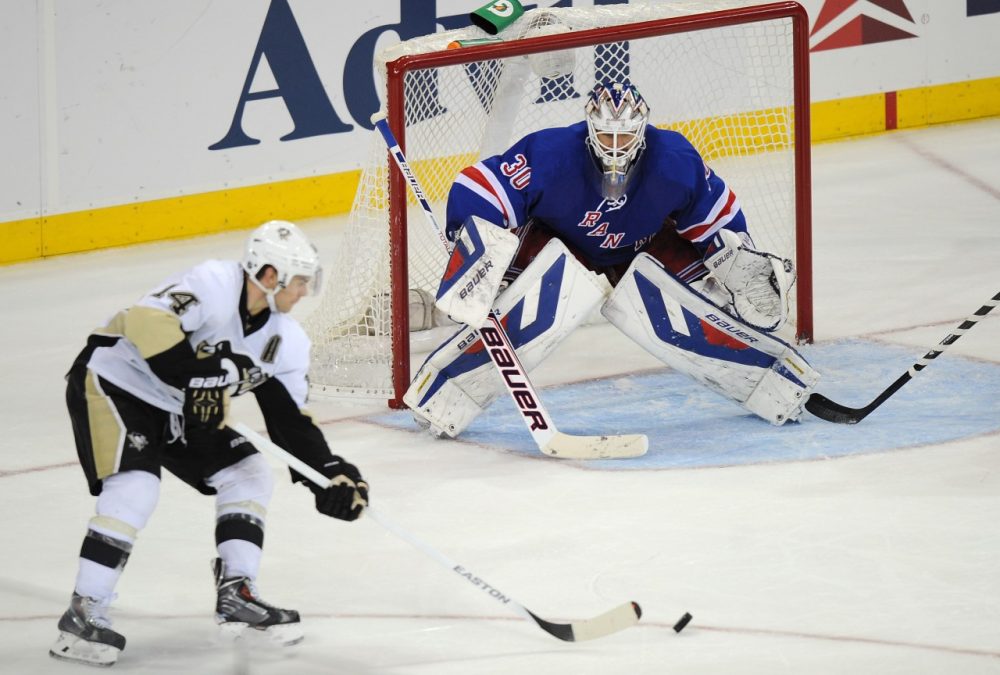 This article is more than 7 years old.
New York Rangers goal Henrik Lundqvist will be representing Sweden at the upcoming Sochi Olympics. In 2012, Lundqvist won the NHL's Vezina Trophy, awarded to the best goaltender, and in 2006 he led Sweden to an Olympic gold medal. This is season has not been one of Lundqvist's best, but when he was named to Sweden's team, some said that his presence in the net would give Sweden a chance to win every game.
"[In] the last month or so I feel like my form is coming and my game is definitely a lot better — more consistent," Lundqvist told Bill Littlefield.
Not only that, but he believes that this year Sweden could upset Canada, the defending Olympic champions.
"The Olympics is such a short tournament. It's about getting everything in the right place at the right time. I definitely think we have the right team to do it. It's just about peaking at the right time."
Because the Games take place during the NHL regular season, Olympic teams need to find their rhythm quickly.
"It's a quick turn around." said Lundqvist. "We fly over on a Sunday. We land Monday morning. We have a practice Monday and Tuesday and then we play Wednesday, so not a lot of time, but I think a lot of the guys from the team — we know each other from tournaments in the past. But it's definitely going to be an adjustment for a lot of guys to a new system, new teammates, so that will be a big adjustment I think."
The NHL is considering not sending players to the Olympics after Sochi. League officials have said they view the Games as an irritating interruption of the regular season that has little upside for their business. Lundqvist doesn't share the league's view.
"I think the Olympics is the best platform for any sport. There's no question I think we should be there. You'll have more fans watching that maybe don't normally watch hockey. To grow the sport, I think the Olympics is the perfect platform."
The men's Olympic ice hockey tournament runs from February 12-23.
This segment aired on January 25, 2014.