Mercer Returns To The Big Dance
03:49
Play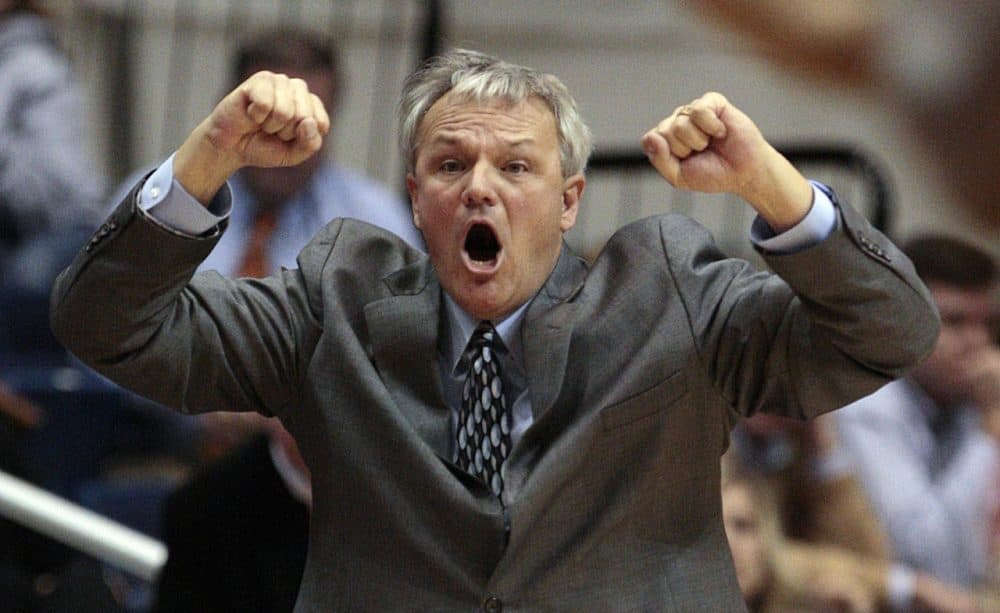 This article is more than 7 years old.
The Mercer University Bears beat Florida Gulf Coast University in the Atlantic Sun Conference Championship earning an automatic bid to the NCAA tournament. The last time Mercer, which is located in Georgia, was in the Big Dance was 1985. Bears head coach Bob Hoffman joined Bill Littlefield on Only A Game to discuss the season and his squad's postseason prospects.
---
BL: You knocked off Florida Gulf Coast in your conference title game. This is the team that eliminated you from title contention the previous two years. That must have felt pretty good.
[sidebar title="Kansas Town Embraces Shockers" width="330" align="right"]The Wichita State Shockers went a record 31-0 in the regular season, led by  Ron Baker, a big-time player from a very small Kansas town.[/sidebar]BH: Yeah, it was a great thing for our guys in the sense that it was the game to get to go to the NCAA tournament. And then last year they were able to get us on our home court, cut the nets down. And this season we knew we'd have to go to their place, and we're excited about the opportunity to return the favor, so to speak.
BL: Well, no surprise that your players are excited. How about folks on the Mercer campus? How are they reacting to the conference championship and, of course, the news you'll play in the NCAA tournament?
BH: Our student body's on spring break, so we haven't gotten to see most of them yet. That will start happening on Sunday, probably around [the tournament] selection show, but I know everybody's thrilled and fired up and excited for what these guys have been able to accomplish. We have seven seniors, six of them have been together for four years, so it's been an amazing track that they've been on, and these last three seasons being in postseason play have really helped us get to the point where we're at today.
BL: Do you have the kind of fans there who are going to be buying bus tickets or train tickets or plane tickets or whatever it takes to go see the team play?
BH: I don't think there's any doubt about it. We'll have a great contingency wherever it is. Obviously if it was in Raleigh or Orlando it'd probably be a greater turnout, but I think wherever we land, our fans will follow and be excited about supporting these guys, not only because of the team that we have but because of the kind of young men that they are. They've been really great ambassadors for the university on and off the floor. I know this is a really great opportunity for us next week to showcase all those things.
BL: I have heard Mercer's style described as heavy on defense and three-point shooting. For those of us who don't get a chance to see you play on a regular basis does that sound about right?
[sidebar title="Three-Point Specialist" width="330" align="right"] Oakland's Travis Bader talks about breaking the NCAA three-point record.[/sidebar]BH: Yeah, I think we take open threes. We'd love to get more layups — if somebody would let us. I'd like that better, but we averaged a little over eight [three-pointers] a game made and shooting right at 40 percent from three, so that's pretty good — that's something we'll have to do against whoever we're matched up against next week.
BL: Twenty-nine years since Mercer has been to the tournament. Will your team be satisfied just to get to the dance or will you look to knock off a couple of teams before everybody there is happy?
BH: Yeah, I don't think so, because our first postseason appearance in the CIT, we finished at Utah State to win the championship. And then last season we were disappointed not to go to the NCAA after Florida Gulf Coast beat us. I think these guys are going to be ready, and I don't think they're going to be satisfied with where they're at.
This segment aired on March 15, 2014.