To Assist World Cup Fans, Countries Get Creative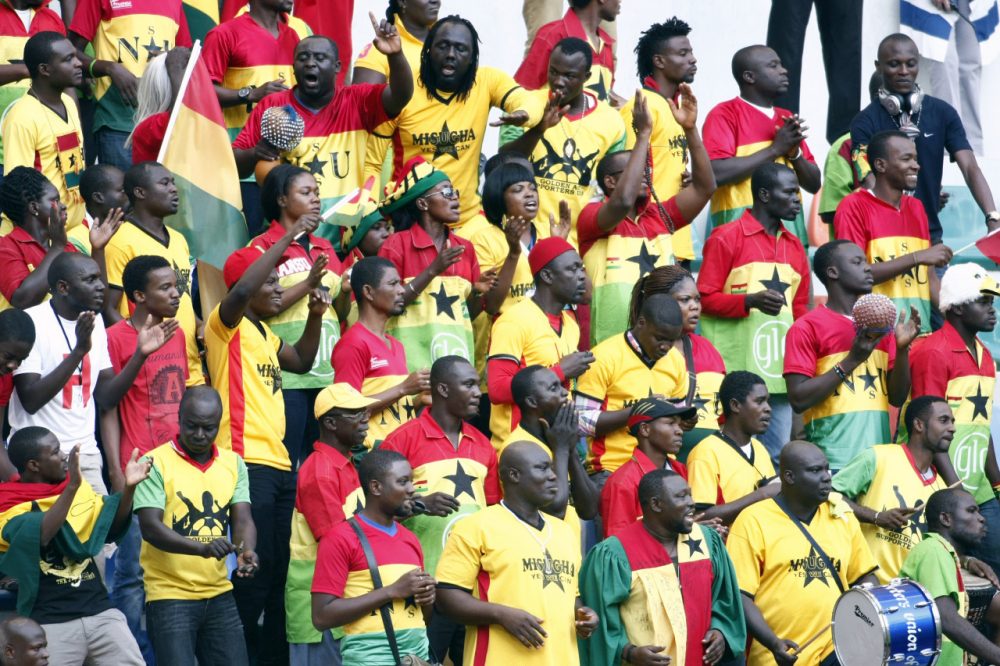 This article is more than 6 years old.
Heading into their team's World Cup opener against Ghana, U.S. fans had a few worries.
Would the U.S. offense function without all-time leading scorer Landon Donovan? And, after losses in the 2006 and 2010 World Cups, could the Americans finally beat Ghana?
One thing American fans probably weren't worrying about, though, was whether their televisions would stay on for the match. Not so in Ghana.
[sidebar title="Garrincha: The Rise And Fall Of A Soccer Legend" width="330" align="right"]Garrincha played with Pele and helped guide Brazil to consecutive World Cup titles. Meet soccer's forgotten superstar.[/sidebar]Due to a power shortage, Ghana's government had to get creative to make sure fans could watch the game without interruption. Electricity was purchased from the Ivory Coast, power plants operated at maximum strength, and a large aluminum smelter reduced its operations.
Ghana isn't the only country making changes to give fans an assist during the World Cup.
In Thailand, the military — fresh off May's coup d'etat -- has required all matches be broadcast for free, foiling the plans of the media company RS PCL to air the majority of the matches at a cost.
And in England, where some matches don't start until 11 p.m. local time, bars have been granted permission to stay open later.
"The government believes that England playing in the World Cup is an occasion of exceptional significance," England's Home Office explained.
And, of course, many cities across the globe have set up large public viewings for matches. In Germany, a soccer stadium became a giant living room (couches and lamps included). In Brazil, fans gathered on the beach to watch a video livestream.
One of these public viewings, though, took a tragic turn on Tuesday, when a suicide bomber struck at a World Cup gathering in Nigeria, killing at least 14 people. While no group claimed responsibility in the explosion's aftermath, the extremist group Boko Haram is suspected.