Tour De France Honors Riders, Soldiers Killed In World War I
04:05
Play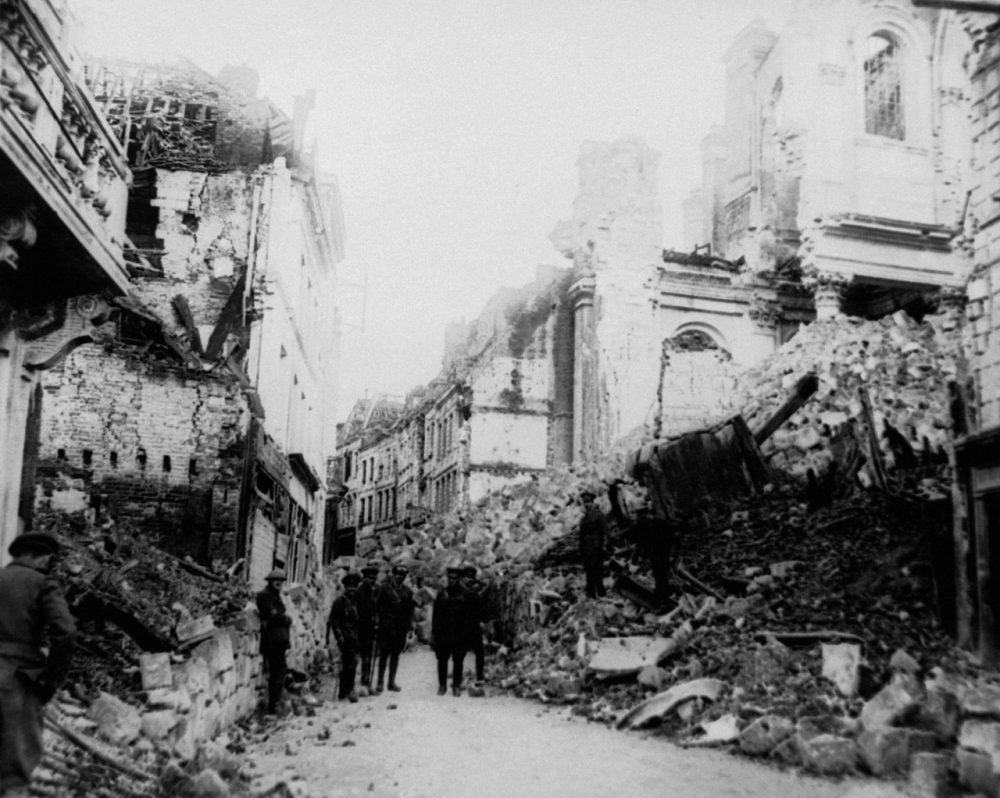 This article is more than 6 years old.
The 1914 Tour de France ended just days before the start of World War I. This year's race will commemorate the centennial of that tour and honor the many cyclists who died while serving in the war.
Suze Clemitson, author of 100 Tours, 100 Tales wrote about the 1914 Tour for the British newspaper The Guardian this week and joined guest host Karen Given on Only A Game. 
Nearly 1.4 million French men died in combat in World War I. In addition to the devastation to the nation as a whole, the pioneers of French cycling were hard hit.
An estimated 45 cyclists who had competed in the Tour de France died during World War I.
Among the popular riders who were killed in battle was 1909 Tour champion Francois Faber, who was born in France but was also a citizen of Luxembourg.
"[Faber] ... hated the heat. On one particularly hot stage during the 1909 Tour he stopped at a cafe and said that he was going no further. But he was persuaded to continue to race and, in fact, he won six stages in total," Clemitson said. "He dropped his chain about three kilometers from the finish line and he simply picked his bike up and ran, and the crowd went mad."
With heavy bikes and challenging conditions, Faber and his fellow riders needed a certain grit to succeed.
[sidebar title="75th Anniversary Of Gehrig's 'Luckiest Man' Speech" width="330" align="right"]In 1939, Lou Gehrig delivered the most famous retirement speech in sports history. Richard Sandomir explains why the speech's message has endured.[/sidebar]"These are men who would have to get up sometimes ... at 4 o'clock in the morning in order to ride 400 kilometers during the day," Clemitson said. "And, of course, even in those early days they were going over mountain passes, most of which would have been not much more than goat tracks.
Clemitson said the current tour will include a number of tributes.
"Stage 5 starts in the shadow of the Menin Gate, the huge memorial at Ypres, [Belgium], to the missing soldiers of the British and Commonwealth forces. There are 54,500 names of soldiers whose bodies were simply never found," Clemitson said. "Every evening they have a ceremony in which the lone bugler plays the "Last Post," so that will be an extremely moving stage."
The French also have a special remembrance scheduled for Stage 6 which runs from Arras to Reims. That stage will follow the Chemin des Dames, an area that saw heavy fighting during World War I.
"The French have planted cornflowers in remembrance. And during the podium presentation, the best young rider's jersey, which I think is particularly poignant, will bear a blue cornflower," Clemitson said."And of course, the act of remembrance for World War I won't stop in this race, in 2014. It will go on until 2018."
This segment aired on July 5, 2014.