Commonwealth Games: 71 Teams, 4,500 Athletes And A Common Bond In Glasgow
05:56
Play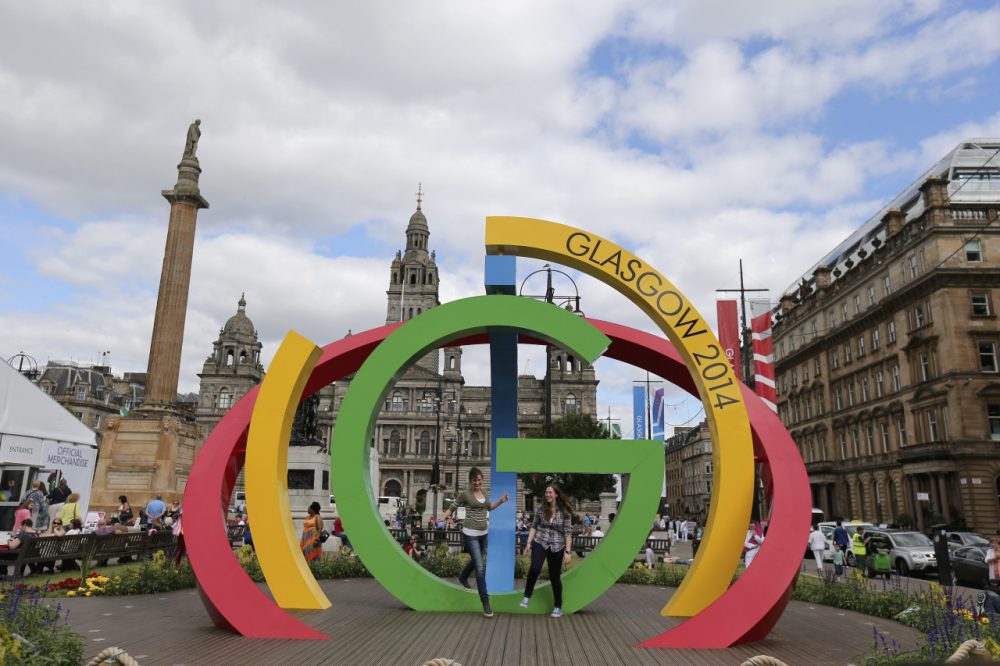 This article is more than 6 years old.
The Summer Olympics in Rio De Janeiro are two years away. The next World Cup is in 2018. But another of the world's largest sporting events is happening now, and if you're from the United States, there's a good chance you've never heard of it. From Canada to Cameroon and Pakistan to Papua-New Guinea, more than 4,500 athletes have traveled to Scotland for the 20th edition of the Commonwealth Games.
In 1930, 400 athletes gathered in the Canadian city of Hamilton, Ontario for the first British Empire Games. Except for cancellations during World War II, the Games have been held every four years since. As the British Empire changed, so did the name, and "Commonwealth Games" eventually stuck. Today, the Commonwealth is a voluntary union of former pieces of the Empire — 53 countries comprised of 71 nations and territories -- and all of them are participating at the Games in Scotland.
An 118,000-Mile Relay 
The first event of the Commonwealth Games is long and slow, but it draws big crowds. The Olympics have a torch. The Commonwealth Games have the Queen's Baton -- or "bat-in" as they say here in Scotland.
[sidebar title="More From Glasgow" width="330" align="right"]OAG's Doug Tribou has been keeping a reporter's notebook during his time in Scotland. Catch all his updates here.[/sidebar]
"It's fantastic. This is probably the biggest event that Glasgow will ever have the opportunity of hosting 'cause we're not a big enough city to host something like the Olympics or the World Cup," said Jim Boyd, an elementary school physical education teacher in Glasgow's Scotstoun section.
Boyd was chosen to run a short leg of this 118,000-mile relay through all the member nations. It began in October at Buckingham Palace, when Queen Elizabeth II placed a message for the Commonwealth in the ornate wood and titanium baton.
"I think it makes you feel proud to be a Glaswegian," said Linda Brown, who came out with her husband, Adrian, to see the baton pass through their neighborhood.
In a city with unemployment rates of over 25 percent, residents are happy for any economic boost the Games might provide. And many believe local officials planned prudently in order to leave Glasgow better off after the closing ceremony in early August.
More Than Just Olympic Sports
The 2014 Games feature 17 sports and many of the traditional, big-draw Olympic events, including swimming and diving, track and field (known as "athletics" here), boxing and gymnastics. Ahead of its 2016 Olympic debut, rugby sevens is also on the schedule. Plus, badminton, table tennis, lawn bowling and netball — a variation of basketball that features hoops without backboards and no dribbling. And there are a record 22 medal events for para-athletes in five sports.
On Wednesday evening, thousands of fans made their way to Celtic Park, Scotland's largest soccer stadium. The weather was decidedly un-Scottish — crystal-clear skies with temperatures near 80, perfect weather for the Opening Ceremony. Fans from Nigeria, South Africa and Australia stopped to chat with me. And if there was a person that embodied the Commonwealth, it was Long Ismail. He is Malaysian. His wife is Indian, and they live in Central London. He says after the 2012 Olympics, these Games seem much more intimate.
"When I was working as a volunteer for the 2012 [Olympics in Lond0n], you don't see a lot of athletes walking on the road,"  said. "Where as over here, I met a lot of the top competitors on the road walking by themselves with no entourage or someone looking after them. And they're really friendly. And I missed that when I was in London."
At the ceremony, the crowd of 40,000 saw Scottish culture celebrated in a lively song-and-dance routine that included a 30-foot-tall green kilt, golfers and the Loch Ness Monster. Singers Susan Boyle and Rod Stewart performed, but Queen Elizabeth got a greeting worthy of a rockstar before she officially opened the Games with the message of camaraderie that she placed in the baton months ago.
Scotland's Next Big Event
Meanwhile, Scotland is preparing for another major event just after the games. On Sept. 18, Scots will vote on whether or not to separate from England and the United Kingdom. As Hugh O'Donnell, who lives just outside of Glasgow, explained his support for the "no" vote to me, Dorothy-Grace Elder, a former member of the Scottish Parliament, walked by and stopped to give voice to the "yes" side.
"If we vote yes, we're going to be in big, big trouble. Vote no! Vote no!" O'Donnell said, in conclusion.
"Aboslute rubbish," Elder replied. "If people vote 'no,' Scotland will be written off as a nation of cowards. We'll never be considered again by any British government."
In the Olympics — at least for now — Scotland and England are united as part of Team Great Britain. However, in the Commonwealth Games, each individual country gets its own squad. That's a big part of the appeal for Glaswegian and Team Scotland para-bowler Robert Conway.
"To represent your own country and your own city with the name Scotland on your back instead of G.B. is everything," he said.
And on Thursday, the games began. On the first day, the host nation collected four golds and 10 medals overall. The field is dotted with former Olympic medalists, including Jamaican sprinter Usain Bolt.
There may be athletes from every continent except Antarctica, but Australian field hockey player Andrew Philpott said it's been easy to find a common bond — with a little help from a soccer ball.
"Countries are obviously so different — the way we dress; the way we sort of behave and stuff," he said. "But one of the things that's really been obvious within the village is the shared values. I mean we'll kick the footie and if it will fall over to one of the guys on the African team. They'll pick it up and have a laugh and kick it back. And you realize you've got more in similar with these countries than you might have expected to begin with."
And that's why the Commonwealth Games are also known as the Friendly Games.
More:
This segment aired on July 26, 2014.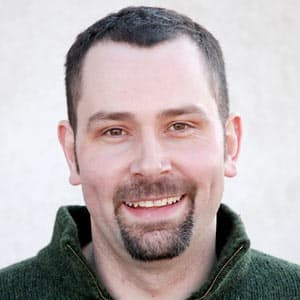 Doug Tribou Reporter/Producer
Doug Tribou was formerly a reporter and producer at WBUR and for WBUR's Only A Game.