A Cap Of A Yankee In Queen Elizabeth's Court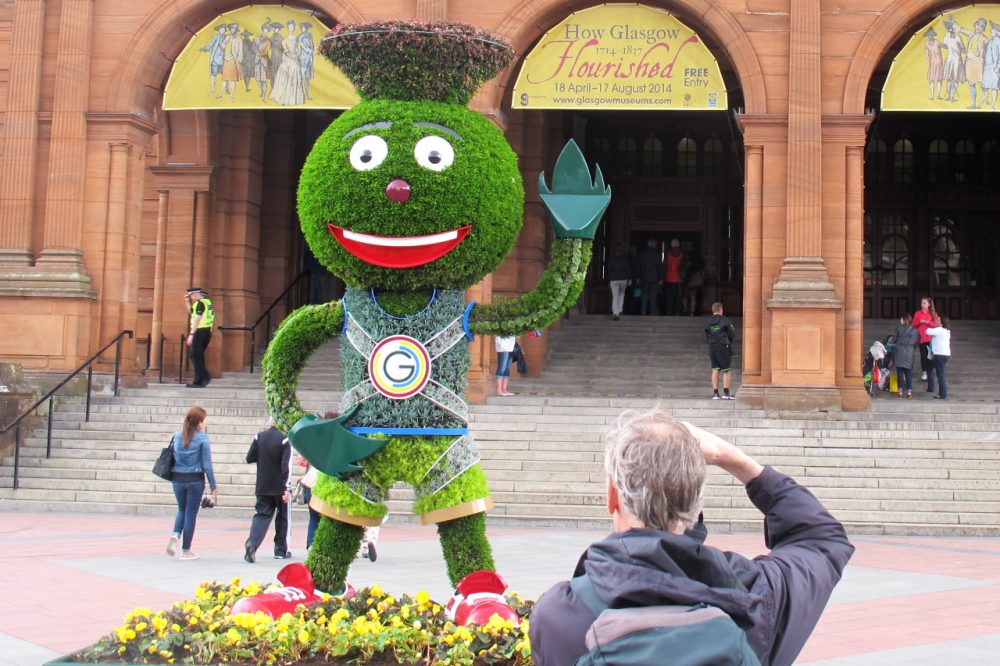 This article is more than 6 years old.
Traveling abroad gives you a chance to leave your world behind for a while — or at least the part that doesn't stalk you by email, Twitter, et al.
The U.S. is not one of the 71 nations that participate in the Commonwealth Games, and the program didn't include any of the "Big Four" U.S. sports: football, baseball, basketball and hockey. No soccer, either. So when I arrived in Glasgow, Scotland to cover the Games, I'd turned off my American sports brain.
But I couldn't help noticing some sports images that seemed very far from home along the River Clyde.
In the States, baseball hats are ubiquitous in every day life. They're even ubiquitous in other sports. Golfers wear them. Basketball and (ice) hockey teams get new ones when they win championships. And when NFL quarterbacks are on the sideline during a game, they put on baseball caps. (I'm still waiting for an MLB pitcher to walk into the dugout, plop down on the bench and slip on a football helmet.) But in Scotland, they're far less prevalent. Probably something to do with — and I'm just taking a wild guess here — the fact that they don't follow baseball.
In just under two weeks in Glasgow, I noticed about 10 New York Yankees hats. Among the ones I spied, only one was the traditional navy blue hat with the white, interlocked NY on the front. As in the States, there were Yankees caps in green, red and and other non-Yankees colors and a white cap with blue letters, but the standout of the bunch was an official MLB Yankees hat with the blue replaced by a bright, rich purple.
I was riding a Glasgow city bus when the man in the purple Yankees hat climbed aboard. The color set my sports neurons off: Lakers? L.S.U.? Vikings? But, as I turned around and watched him sit down, there was no doubt. A few days later, I was on the bus again, and as if to say, "Yes, you really saw a guy in Scotland in a purple Yankees hat," the same man in the same hat climbed on.
I also spoke to a man wearing a Giants jersey. Not New York or San Francisco, but the Yomiuri Giants of Nippon Professional Baseball in Japan. The man in the jersey was Long Ismail. He's Malaysian and lives in Central London. He was wearing a non-sports baseball cap, but on the bill was a Yankees "NY" pin.
After a day at the Kelvingrove greens working on a story about lawn bowls for Only A Game, I stopped into The Park Bar on Argyle Street in Glasgow for a pint. Every TV was tuned to the Commonwealth Games, but there behind the bar hung a distinctly American item: a Louisville Slugger.
It was a Jeff Kent model. When I asked the bartender why it was there, he explained that a local bagpiping band that plays in an annual competition at the pub had traveled to the U.S. and brought it back as a gift.
The NFL wasn't particularly well represented in Glasgow. I saw two T-shirts in just under two weeks: One New England Patriots, one San Francisco 49ers.
The NHL was a no-show. No surprise, considering that in Scotland "hockey" means "field hockey," not ice.
On the afternoon of the Commonwealth Games opening ceremony, I caught a bus filled with members of the media from around the world. We rolled through Glasgow en route to Celtic Park, Scotland's largest soccer stadium.
We were preparing for a event designed to showcase Scottish history and culture, but it was a hot, sunny, humid day — very unusual for Scotland. As we entered the city's east end, I glanced out my window. A large, stocky man was standing outside a ground-level flat. His attire was totally appropriate for the weather — and totally out of place for Glasgow: a white, Cleveland Cavaliers jersey. LeBron James, No. 23.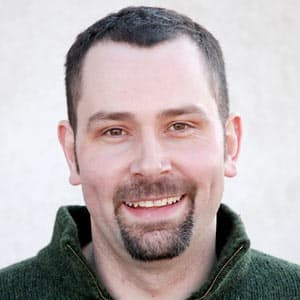 Doug Tribou Reporter/Producer
Doug Tribou was formerly a reporter and producer at WBUR and for WBUR's Only A Game.