The Mystery Of Babe Ruth's First Home Run
Play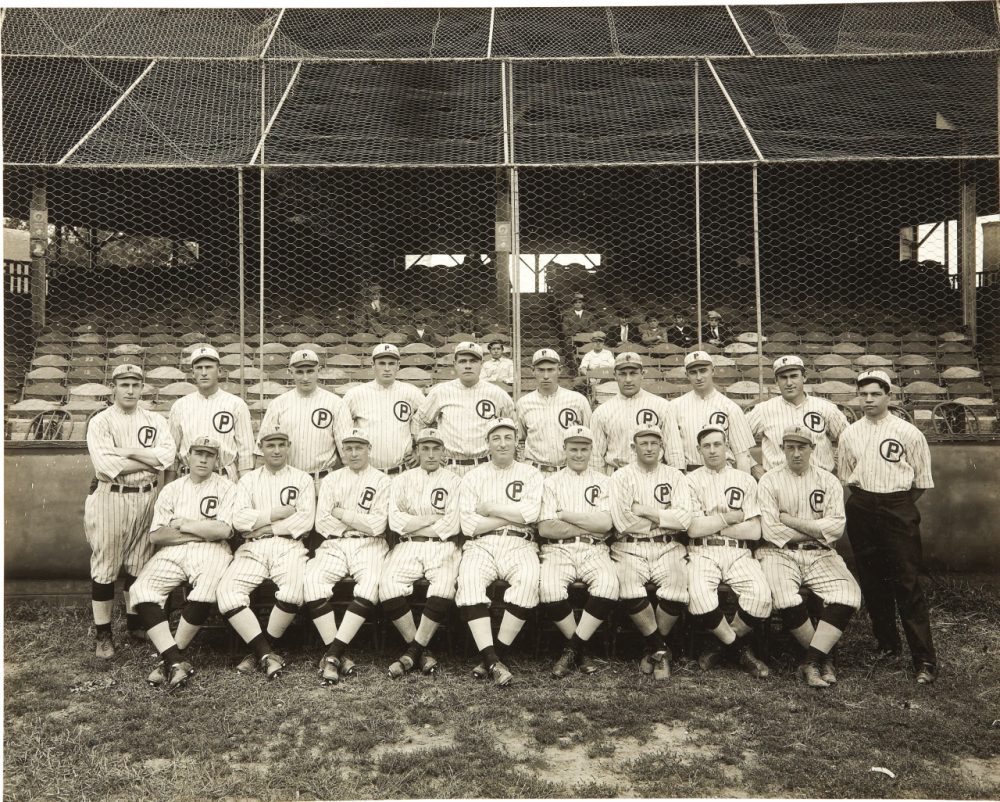 This article is more than 8 years old.
Here's a question — when was Babe Ruth's first home run as a pro? If you're a baseball buff in America you might say it was in Fayetteville, N.C., during spring training with the Orioles in 1914. But if you're a ball fan north of the border you'll likely cite the first home run he hit in an official game, which happened in Hanlan's Point on Toronto Island on Sept. 5, 1914.
Hanlan's Point
These days, Hanlan's Point is better known for its nude beach and its airport.
"This island was so different, looking at the photos," said Barry Naymark, a member of the Society for American Baseball Reserach. "It had hotels, it had a resort...it was kind of like the Coney Island of Canada."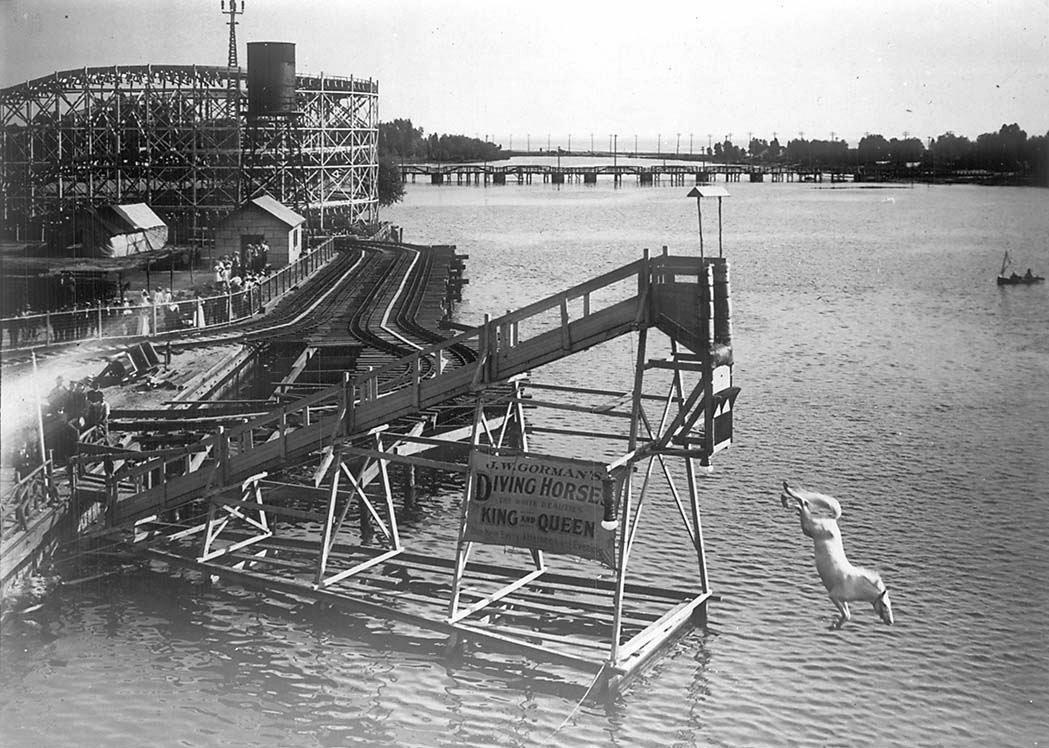 A century ago, there was a ballpark right on the water. It was the home of the Toronto Maple Leafs' minor league baseball team, which predated the NHL team. Hanlan's Point stadium had wooden bleachers, fans in formal apparel and players in heavy flannel outfits.
On Sept. 5, 1914, the Providence Grays were the visiting team. Up to bat in the 6th inning was Grays rookie pitcher George Herman Ruth. With two out and two on, his massive 42-ounce bat connected with a pitch.
The ball sailed over the right field wall for what us folks north of the border consider his first home run as a pro. But what happened after that?
Combing Through The Stories
"There's this mythical story that the ball was actually hit in the water," Naymark said.
The water being Lake Ontario — where it still sits today.
At least, that's the story. Former Toronto mayor Art Eggleton mentioned it when he unveiled a plaque commemorating the home run back in 1985.
So I looked it up online, but the stories I read didn't give me any definitive answers. Some say the ball was stolen from the Hall of Fame. Others say that it's still at the bottom of the lake or bronzed and put on display at a Toronto bar.
Torontonians love the story, whichever version they latch onto. And Canadians love a good story about how big stars got their start here — and to remind folks south of the border of Canada's role in baseball history. Plus, there's something so appealing about the idea of hidden treasure, of a Holy Grail under Lake Ontario waiting to be rescued by someone bold enough or lucky enough to find it.
Baseball historian Bill Humber has heard the stories too, but he's not going to be chartering any lake-worthy search vessels any time soon.
"Well, I'm afraid to tell people that the Holy Grail doesn't exist," says Humber. "I mean it did exist, but it's long since gone."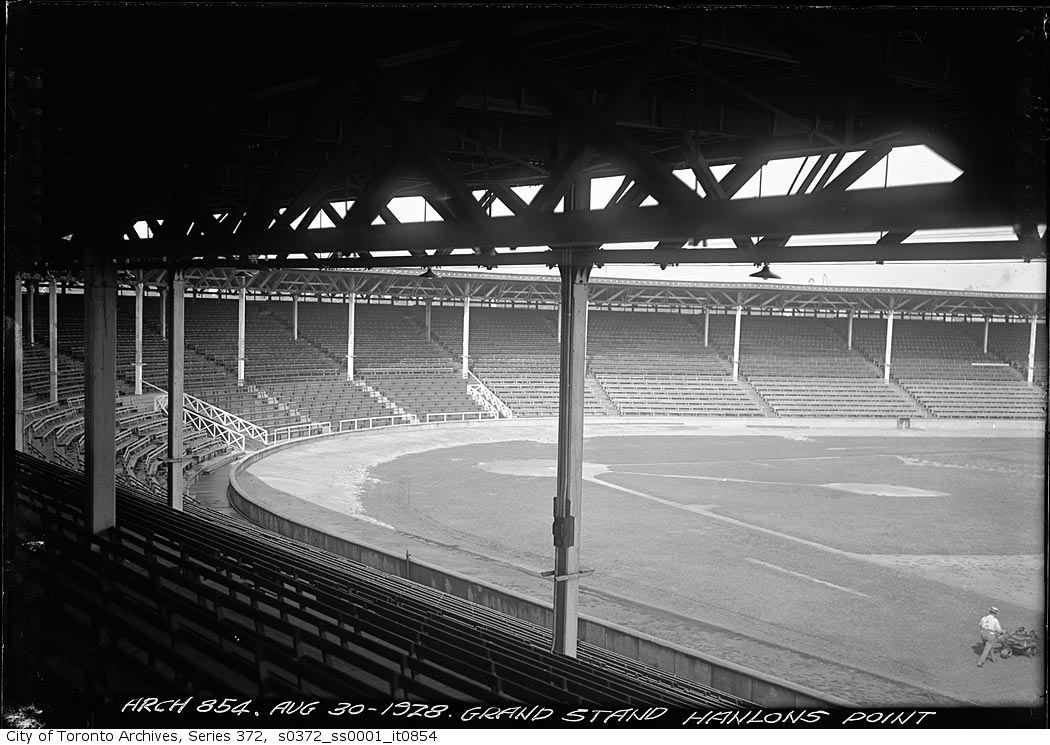 "The account of the game the day after in the Star Weekly says it was hit into the bleachers," he continued. "So, several things would have happened to the ball potentially: One, it would have simply been thrown back into the game. In those days you were expected to throw the ball back, or at least give it back — oftentimes the same ball might be used for the entire game. Or it could have been kept by a young fan or an old fan saying, 'Oh, what a cool souvenir.' And, of course, so what that a guy named Ruth hit the home run? That wasn't a big deal to anybody. It would have been taken home, used, played with and eventually lost or eventually worn out like many balls that get used over and over again."
Final Resting Place
So the final resting place of the ball? Probably in shreds in a landfill — a lot less romantic than the stories I read. But the fact remains that on Sept. 5, 1914, Babe Ruth stepped up to the plate. He swung his bat and did what he would later become famous for, right here in Toronto. And that means something to us.
"The bottom line is it doesn't matter what the story was," Humber said. "Whether the ball is in the water or the bleachers, whether he hit his first home run in Fayetteville or Toronto, those things don't matter in the long run because we have now invested it with meaning and value that it may not have had in its own day, but its gained that through time."
Today, the only clue Babe Ruth was ever here are a couple of plaques on the side of the road near the Hanlan's Point ferry terminal. They're easy to miss. As a Torontonian I want more than that. I want to know what happened to the ball. Physical proof that something larger than life may have started here. And hey, the ball is still out there, somewhere. The question is: where?
This segment aired on September 6, 2014.