This article is more than 6 years old.
"I'm actually re-watching Pokemon right now. It's on Netflix," Wesley Saunders says. "I'm on, like, the fourth episode."
It's approaching 11 p.m. in the lounge overlooking the court at Harvard's Lavietes Pavilion. Saunders has already changed out of his uniform. The crowd that just watched the senior record 19 points and 6 assists against Florida Atlantic has gone home. Any NBA scouts — there to see if a kid from Harvard is really cut out for the league — have left, too.
There's not a college team in the country that wouldn't love to have that kid.

Kelvin Sampson, University of Houston head coach
But Saunders is in no rush. He rarely is.
Instead of going home — or doing whatever it is star basketball players do after starring in basketball games — Saunders launches into a story about the hit '90s anime series from Japan, the one with the yellow, mouse-like creature that shoots lightning from its cheeks.
Saunders is trying to explain how Ash — the human protagonist — scores a Pikachu for his first Pokemon, while all his peers must settle for lesser creatures that they carry around in tiny orbs.
"Ash got to Professor Oak's place late, so there was no Pokemon left," Saunders begins. "And so he was like, 'OK we got one more. It's a Pikachu.'"
"But," Saunders continues, "there's a problem: He doesn't go in his pokeball."
And now the reigning Ivy League Player of the Year gets very quiet, descending to a tone of mock despair: "It's a rough life for Ash."
And then he breaks into his smile — the full-faced grin that scrunches his eyes, revealing more than a couple molars.
It's a smile few outside of Cambridge have seen.
Saunders — unlike most players on the preseason watch list for the Wooden Award, college basketball's Heisman — doesn't play in front of network TV cameras in the ACC or the Big Ten. He toils in front of 2,195 fans at Lavietes Pavilion — the 327th "largest" of college basketball's 351 gyms.
But even those lucky enough to catch college basketball's scarcest star probably haven't seen this grin.
That's because, when he's on the court, there's little laughing and little smiling.
Even after leading Harvard to a second-round NCAA tournament win over Cincinnati last March, as his teammates and coaches celebrated on the court, Saunders stood idly on the periphery, cooly slipping on his warmup jersey, wearing a blank, bored look.
It's that look that gets him in trouble. It's that look that makes some around him — coaches, teammates, fans — want more — more effort, more intensity, more points. It's that look that makes some question whether Saunders even likes basketball.
So it makes a certain sense that Saunders, awake one morning wondering which Pokemon best represents him, didn't pick the flashiest or the most fearsome or the most popular.
"Snorlax is like — dude, he's asleep most of the time," Saunders says, describing the panda-like creature known less for fighting and more for dozing off in inconvenient spots. "But if you awaken Snorlax then he's unstoppable."
Hangtime 
Were Wesley Saunders to have his game silhouetted in a single image — like Jerry West in the NBA logo or Michael Jordan's "Jumpman" — it would be of a man floating in air. Not rising or falling — just hovering.
Saunders isn't known for jumping particularly high or far. But he seems to fall slowly.
When defenders meet him at the rim, Saunders waits them out. And only when they have fallen back to the hardwood, the 6-foot-5 wing offers a short, arcing jumper at the rim.
There's very little deception involved. Aside from the occasional up-and-under layup, Saunders doesn't use many misdirections or fakes. He just waits.
"He'll hang there for a long time," says Brandyn Curry, who played with Saunders for two seasons at Harvard. "It doesn't look like he's jumping, but he's getting so high you can't block it."
With conference play just getting underway, Saunders is currently averaging a team-high 15.8 points per game. But he's more than a scorer.
Before Harvard's embarrassing 49-point loss at then-No. 6 Virginia in December, Saunders was the only Div. I player in the country averaging more than 20 points, 7 rebounds, and 4 assists — all while guarding opponent's top perimeter scorers on the defensive end.
That ability to impact all areas of the game pushed Saunders as high as No. 3 on the national player of the year rankings of advanced-stats-sage Ken Pomeroy, behind just Wisconsin's Frank Kaminsky and Duke's Jahlil Okafor. (Saunders has since fallen out of the top 10).
And when the season is over, some think Saunders may be the first Ivy League player selected in the NBA draft since Penn's Jerome Allen in 1995.
Back in November when Holy Cross coach Milan Brown was asked if he did anything differently to prepare his squad for Saunders, the coach responded, "Umm, besides pray?"
And later that month after Saunders posted 24 points, 10 rebounds and 4 assists against the University of Houston, Cougars coach Kelvin Sampson said, "He's like one of those guys that God just gifted him an ability to put the ball in the basket."
Perhaps -- but Curry, who often guarded Saunders during Harvard practices last season, was curious about the origin of Saunders' signature move. So one day he asked.
Saunders' response: "Messing around at the YMCA. … Goofing around, seeing how long I can hang in the air and make a layup."
"That sums up Wes," Curry says today. "He got it from goofing around at the end of his workouts. It makes perfect sense."
In his four years with the Crimson, Saunders has developed the image of a nonchalant star, a player who has goofed his way to the top of college basketball.
It's an image that makes Saunders appealing, because, unlike traditional stars, he's calm instead of emotional, goofy instead of cocky.
But the image also brings frustration — because Saunders seems to be holding something back.
Know Your Role
Affixed above the locker of each player on the Harvard men's basketball team is a laminated card.
Placed there before each season, the cards, in bullet-point form, spell out the role Harvard coach Tommy Amaker expects each player to perform. For instance, a card might read:



"Be a great competitor on the glass."
"Bring energy and enthusiasm every day."
"Lead the league in assists."



When Saunders arrived in Cambridge for his junior season, his card included: be our best player in practice.
It was a role Saunders fulfilled. Before this season, though, Amaker tweaked his card.
"He changed it," Saunders says, "to 'hardest worker' because he realized — he said that I can still be our best player in practice without being our hardest worker."
Amaker isn't the first coach who's tried to get Saunders to take it up a notch.
"You're playing too cool right now," Miguel Villegas, the former varsity coach at the Windward School in Los Angeles, recalls telling his former star. "That was a knock on him."
It was a knock that eventually traveled across the country when Saunders spurned offers from the Pac-12's USC and Colorado to join the Crimson.
When Saunders' new Harvard teammates met for preseason pick-up games in the fall of 2011, they picked up on it right away.
"We thought he just wasn't going hard," Curry remembers. "He runs with his hands at the side, like flapping at the side. It just looks like he's not trying."
The veteran players weren't shy about voicing their displeasure.
"People got on him all the time," Curry says.
But Wesley Saunders didn't change.
'That's Just Wes'
Talk to just a handful of people close to Saunders and you're bound to hear the same refrain over and over: "That's Just Wes."
Everyone has "That's Just Wes" stories.
For Curry, it's Saunders' ability to nap in any environment.
"We're all in a room, hanging out, playing video games, music blasting, and he's knocked out like nobody's in there," Curry says. "All hours of the day. It doesn't even matter."
For Spencer Dinwiddie, a childhood friend who now plays for the Detroit Pistons, it's Saunders' humor.
"He don't really talk to you that much if he don't really know you, so he's going to seem real quiet ... but he's actually really funny," Dinwiddie says. "He kind of hides the joke underneath the conversation, and, if you catch it, it's real funny."
"You can never really be mad or upset around him because he's always smiling or laughing or making a joke about something," says Dee Giger, another former Harvard teammate.
"Wes has jokes for days," Curry agrees. "And his laugh — he has one of the most outrageous laughs. Like you'll laugh because he's laughing."
College athletes aren't known for sporting gear from other schools — let alone other schools in their conference — but that's a core component Saunders' wardrobe.
It was almost like, in some ways, Wesley fell out of the sky.

Yanni Hufnagel, former Harvard assistant coach
Sometimes he wears blue jean overalls with a faded green "Dartmouth Surfing" hat. ("They don't even have a surfing team. I guess it's just like a joke," Saunders explains. "They have like, shirts and stuff. I'm gonna try to get some more.")
Saunders is also a proud owner of a Columbia Medical School hat and a lacrosse shirt from Northfield Mount Hermon — a New England prep school that he did not attend.
Over the summer, Saunders pierced his nose (it's since closed up). At the Kevin Durant camp — a skills academy for the nation's best high school and college wing players — this earned him a nickname.
"Everybody," he says, "was just calling me Tupac."
When Saunders tells these stories, it's easy to see how his public image has formed. He seems to embrace the role of the quirky Californian who has descended on the Northeast to shake up the crusty, old Ivy League.
But Saunders has a more complicated side, one he doesn't share — especially when he's on the basketball court. It's all part of the plan.
'Saunders Sizzles'
In the summer of 2010, Harvard assistant coach Yanni Hufnagel was scouring the web for articles about the first day of the Super 64, an elite AAU tournament in Las Vegas, when he came across an unfamiliar name.
"Saunders Sizzles" was the headline of a story on Rivals.com, a recruiting website that ranks the top 150 high school prospects in the country from each class.
It was 'Showtime,' and he was leading the show.

Etop Udo-Ema, Compton Magic founder
"Plain and simple," it read, "the 6-foot-5 wing is going to cost somebody their spot in the rankings next time we update the Rivals150 for the class of 2011."
Hufnagel kept reading. Then came the game-changer: Saunders was considering Penn, one of Harvard's rivals in the Ivy League.
"My antenna went up," Hufnagel, now an assistant at Cal, remembers. "I said, who is this?"
In the modern era of college basketball, one in which websites ranking 15-year-olds are ubiquitous, fewer and fewer cracks exist through which a prospect can slip.
When Hufnagel read that story on Rivals.com, Saunders was about to enter his senior year of high school. Some of Harvard's other prospects had been on the team's radar since as early as the 8th grade.
"It was almost like, in some ways, Wesley fell out of the sky," Hufnagel says.
To this day, Etop Udo-Ema doesn't understand why.
Udo-Ema is the founder of the Compton Magic — one of the country's most successful AAU programs. His teams have won countless tournaments and his players have gone on to play for top colleges and the NBA. Of all his teams, though, Udo-Ema thinks the one he brought to that Las Vegas Super 64 might rank at the top.
"We were loaded, bro," Udo-Ema says. "That's one of the best teams, I think, on paper, ever."
Down low the Magic boasted Isaiah Austin who later played at Baylor and was a lock to be a first round NBA pick until he was diagnosed with Marfan syndrome. On the perimeter, Compton had Jahii Carson, who went on to Arizona State where he was the 2013 Pac-12 co-Freshman of the Year, and Gabe York, now a starter for No. 10 Arizona.
The point guard? Wesley Saunders.
"It was 'Showtime,'" Udo-Ema says, "and he was leading the show."
The team went on a blistering run, at one point reeling off 30 straight wins.
But playing next to a seven-footer (Austin), a guard with a 40-inch vertical (Carson) and a guy who swished three-pointers from NBA range (York), it was hard for Saunders to stand out.
"If you asked any of the guys who the most valuable guy on that team was, they'll tell you Wes," Udo-Ema says. "It was crazy that some of national media didn't pick up on that."
Hufnagel still remembers the first time he saw Saunders play. The coach was at the Las Vegas tournament to watch other prospects, but soon after he saw that story on Rivals.com he decided he had to see Saunders himself.
"He was a beast," Hufnagel recalls. "You couldn't guard him. He got to the rim at will."
"In the Ivy League," the coach remembers thinking, "there's just no way anybody's going to be able to guard him."
When the tournament was over, Hufnagel gave a call to Saunders, who at the time was out eating with teammates
"I was like, hold on, is this for me? I was so confused," recalls Saunders. "And then Yanni just starts talking like 100 miles per hour to me about Harvard. I'm like, 'Oh my goodness.'"
For those two months I probably never recruited somebody harder.

Yanni Hufnagel
At first, Saunders was skeptical.
"I was like, 'Uhh, it's Harvard — they're not really like a basketball school.'"
He walked out of the restaurant to call his father.
"He was like, 'Wow, that's crazy. That's big time,'" the younger Saunders recalls. "And he was super excited immediately."
How excited? After hanging up with Wesley, Ed Saunders was soon on the phone again.
As Hufnagel recalls, "Five minutes later his dad called me and said, 'Is Harvard for real?' That's when I said, 'Oh shit, we have a chance with this kid.'"
But Saunders' senior year was about to begin, and USC and Colorado were already hot on his trail.
"For those two months," Hufnagel says, "I probably never recruited somebody harder."
A Changed Mentality
On the University of Iowa's grass practice field, Ed Saunders lay motionless.
He was terrified. He checked his legs. Then his toes.
The choices you make at 17 sometimes haunt you for a long time.

Ed Saunders
It was September 1972, the week before Iowa's game at Penn State — and just a few weeks into Ed Saunders' college football career.
Ed Saunders had lofty expectations. A highly-touted recruit out of Ohio, Saunders had turned down offers from Ohio State and Nebraska to play for the Hawkeyes.
"I considered myself a very hot-shot athlete at the time," Saunders says today. "I chose the program that I thought I could step right in and make a contribution as a freshman."
A defensive back, Saunders modeled himself after the hard-hitting safety Jack Tatum and he planned to go to the NFL just like his brother John Saunders.
Iowa was learning a new defensive coverage leading up to that game against Penn State.
Saunders was supposed to react to the offense's pre-snap motion: If a player motioned over to his side of the field that was his signal to stay forward to defend against a short pass in the flat.
But during that September practice, Saunders screwed up: he dropped back when he wasn't supposed to.
The quarterback took advantage, connecting on a short pass in front of Saunders.
Saunders knew he had blown it. But maybe, he thought, he could make up for it by delivering a big hit.
He rushed the ball carrier.
"I hit the guy really, really hard," Saunders remembers.
And not with his shoulder pads.
"I sort of speared him," Saunders says. He had led with his head, inadvertently slamming it straight into his own teammate.
"It was like hitting your crazy bone, multiply that about 10 times — that sensation going through your whole body," Saunders recalls. "I was scared to death. It was a potentially paralyzing injury."
Luckily it wasn't. Saunders could move his legs. He could move his toes. The fracture he sustained would sideline him for the rest of season, but he would recover — physically at least.
When he came back for his sophomore season, football wasn't the same.
"It changed my mentality about how I was playing the game," Saunders says. "After you're injured or hurt it's hard to psych yourself up. And then you start asking those questions. Is it really worth all this?"
For Saunders, eventually the answer was no. He left the team after his junior year and started to take school work more seriously.
I was scared to death. It was a potentially paralyzing injury.

Ed Saunders
"I just became a regular student," he says. "I went to class and finally focused on that."
Classes hadn't been a big priority for members of the football team. Saunders says one of his teammates was "functionally illiterate" when he entered school.
"Out of all the guys I went in there with, I can name 'em, probably on one hand, who actually came out of there with their degree in hand," he says.
But Saunders was one of them, earning his diploma in business.
Saunders, who now works in property management and as an adviser to college-bound athletes, still wonders what might have been had he thought more about his education when picking a college.
"If I had gone to Purdue I may be an engineer now — who knows?" Saunders says. "That's decision making for you at 17. The choices you make at 17 sometimes haunt you for a long time."
Hoop Dreams
Wesley Saunders has always had NBA dreams. Even while playing for Windward's middle school team. Even when he wasn't seeing the court.
"I didn't play that much cause --," Saunders says today, his voice rising as though coming to this realization for the first time. "I guess I wasn't really that good in 8th grade. I was just like tall, kinda. I usually just played center."
But even then, even before high school, Saunders was thinking two steps ahead.
"Everyone told me, if you wanna play college you're gonna be a guard. If you wanna play in the NBA, which has always been my dream, you're gonna be a guard. So I was like, man, I really gotta work on that stuff."
The summer after 8th grade, instead of focusing on his post moves, Saunders worked on ball handling and shooting.
Also early in his career, Saunders decided to focus on an area of the game neglected by the stereotypically uninterested star: defense. To this day, Saunders matches up against opponents' top perimeter scorers, whether a 6-foot-7 wing or a 5-foot-11 point guard.
"I mean everybody in the NBA really can score and put the ball in the basket, but there's only a select few people that can guard these people," Saunders explains. "If you can lock down one of the premier scorers you're a commodity. It's kinda just something I've always done in order to separate myself."
Saunders made Windward's varsity team as a freshman and over time became less of a post player and more of a wing — and the NBA became less and less of a crazy fantasy.
So when it came down to Colorado vs. Harvard, the Buffaloes had an inherent advantage. They played in the Pac-12, a major conference, and had produced a handful of draft picks including Chauncey Billups, who went No. 3 overall in the 1997 NBA draft.
Harvard had Jeremy Lin, but this was 2 BL (two years Before Linsanity).
"[Wesley] wasn't sure that Harvard was the best route to take to that goal," says Ed Saunders, who, along with his wife, not-so-secretly hoped his son would pick the Crimson.
"We didn't twist his arm or push him — we were nudging real hard."
Wesley agreed to check it out. And when he traveled across the country for a visit it felt, surprisingly, like he hadn't gone very far.
"Harvard kinda felt so comfortable for me when I came and visited because there's just diverse people, and I'm used to that," says Saunders, who attended a predominantly Asian elementary school, lived in a predominantly black and Latino neighborhood and went to a predominately white high school. "I just felt right at home."
And, on top of that, Wesley kept mulling the story of his father's football career.
"It made me just think, you don't want to live with any regrets," Saunders says. "You never know when [the game] can be taken away. And also, you never know how many people are out there who wish they were in the same position as you. … Those things kind of always stuck with me."
On Oct. 7, 2010 — less than three months after that first phone call — Wesley Saunders committed to Harvard.
A Humbling Experience

Like his father before him, Wesley Saunders had grand visions for his freshman season.
I was expecting to do all this stuff before I came here, like in my head. I was just imagining, like, being the man -- like one-and-done or something.

Wesley Saunders
"I was expecting to do all this stuff before I came here, like in my head. I was just imagining, like, being the man — like one-and-done or something," Saunders says with a laugh, referring to the trend of star freshmen leaving for the NBA after one year in college.
Instead he found himself in an unfamiliar position: sitting on the bench.
That year he averaged just 13.9 minutes and 3.3 points per game.
Saunders still brings up the night of Feb. 11, 2012. On that Saturday evening, Harvard had a shot at redemption against Princeton — the team that had snatched the Ivy League's automatic bid to the NCAA tournament the previous season on a buzzer-beater. On that February night in New Jersey, Saunders never left the bench.
"I was just like, 'Wow, this is crazy. I never expected this to happen,'" Saunders says. "Freshman year was super humbling for me."
Saunders has his own theory about that season.
"I think coach — I think the reason he sat me freshman year a lot," Saunders says, "was because he wanted me to kinda get that hunger to kinda come back my next year and just be on a mission."
Amaker says that wasn't the case. Instead the coach points to the team's depth on the wing
"We had a good team," Amaker says. "And we were solid and deep on the perimeter."
Intentional or not, Saunders got the kick he needed.
"That summer going into my sophomore year," Saunders recalls, "I was just like, 'I'm not going to sit on the bench again. I can't do that.'"
Even Saunders couldn't have predicted just how true that would be.
The next year, Wesley Saunders averaged 37.3 minutes per game. Only 10 players in the country played more.
It was partly out of necessity. Harvard had graduated two starters from the previous year and also lost Curry and Kyle Casey just before the season after the pair was implicated in a schoolwide cheating scandal.
But it was mostly because Saunders had earned it.
Even with Curry and Casey in uniform during the team's preseason trip to Italy, Saunders emerged in a series of scrimmages as the team's top player.
"He destroyed it," Curry says.
"Wes was a man," Hufnagel recalls. "We said, 'Man, Wesley Saunders has a chance to be special.'"
After one game in Italy, Amaker pulled Saunders aside.
"I said, 'What I'm seeing, it's in front of you," Amaker recalls. "'You're our best player and what you did this summer, you were a monster, you were relentless, and it shows.'"
Saunders' success carried over to the States. That year he nearly quintupled his scoring to 16.2 points per game and led the Crimson to its third straight Ivy League title and its first-ever NCAA tournament win.
Saunders has been the best player on the Crimson – and in the Ivy League — ever since. As a junior he led the team again with 14.2 points per game and the Crimson won another game in the NCAA tournament — making them first Ivy team to win games in back-to-back tournaments since Princeton in 1983 and 1984.
But even as the accomplishments pile on, Saunders can't seem to shake his critics.
'You Can't Guard Me'
Back In November 2013, early in his junior season, Saunders got a chance to play against his old friend and the team he nearly joined: Spencer Dinwiddie and the Colorado Buffaloes.
For both players, this was an important game. For Saunders, a rare opportunity to play on national television against an NBA prospect. For Dinwiddie, another chance to prove he belonged in the first round of the upcoming draft — but also an opportunity to do what seemingly no one could: get Saunders riled up.
After an unsuccessful first half, Dinwiddie came onto the court in the second and lined up next to Saunders. He wasn't ready to give up. Not yet.
Before the ball was inbounded, Dinwiddie made another attempt: "You can't guard me."
Saunders was silent.
"I was talking mad trash to him," Dinwiddie recalls. "He didn't really say nothing. I was trying to get him to talk back."
Dinwiddie's Buffaloes eventually came away with the win, but he never did get Saunders to talk back.
"He chuckled a little bit. That was it."
Saunders says the signature blank look he wears is calculated.
"I always just wanna be the one that's in control, calm and collected," he says.
It's something he learned from his mother.
"She was always just like, 'Never let them see you sweat — no matter how hard something is or how difficult it is, just never let them see how tough it is,'" Saunders says. "And that's kinda always the way I've been."
But privately Saunders lets his competitiveness flow — in video games, Words With Friends or, especially, arguments with teammates.
"Once we got into an argument, once there was a debate, the debate lasted like weeks, months," Giger says. "You end up giving in because he keeps going."
"There's no convincing him that he's wrong," Curry says. "He will never admit that he was wrong. He's won every argument in his eyes. Every single one."
The Salute
Wesley Saunders can remember only one play from his final high school game.
It came during California's Division IV state championship, which pitted Saunders' Windward team against heavily-favored Salesian — a team riding a 20-game winning streak and boasting a future McDonald's All-American (Cal's Jabari Bird) as well as 6-foot-8, 315-pound center who now plays on the offensive line for the University of Arizona football team.
To make matters worse, the game was to be played in Sacramento, about an hour from Salesian and nearly six from Windward.
"They were given little or no chance to win that game," Ed Saunders remembers.
But Windward coach Miguel Villegas had a trick up his sleeve: a zone that stalled the Salesian offense. And on the other end, Saunders led the way, pushing Windward to a slight advantage after three quarters.
The play came in the final quarter of Saunders' high school basketball career: Windward had the ball and Saunders was positioned near the basket. Windward's point guard cut down the middle of the lane.
"He throws me the ball," Saunders remembers. "I kind of took the ball from the baseline, and I kind of took off with two hands."
Saunders rose up and dunked it over two defenders.
It's what came next, though, that has stuck in his memory. After falling back to the gym floor, Saunders turned to the Windward fans, raised his hand to his forehead and saluted.
"The crowd went crazy," Villegas remembers. "It was pretty amazing for him to do something like that."
But, through the roar, a whistle pierced. A technical foul for the celebration.
"That tech was actually at a terrible time because I think we were up by like three," Saunders says. "And so they shot a technical free throw — or maybe it was two, I don't know — so it kept the game close."
Before Villegas could get too mad, Saunders walked over to his coach.
"Coach, don't worry about it," he said. "I got this."
"I just laughed," Villegas remembers. "It was pretty amazing for him to do something like that."
Saunders was right. After the dunk, Salesian was unable to regain momentum, and Windward finished with a six-point win, 63-57.
"He's got the competitive in him," Villegas says. "No question about it."
But, still, there are questions about it.
Giger and Curry point to one particular conversation from Saunders' first season at Harvard. The three were hanging out at the dorm when the freshman posed a question to his older teammates.
"He did not understand why people thought he wasn't trying hard," Giger remembers.
"He explained to us that's just how he is," Curry says. "He said he wouldn't be out there wasting time. He loves the game. He hates losing."
As he sits in the lounge today, Saunders can't recall the particular conversation, but he doesn't doubt it happened — because there was a time when he wanted to change peoples' opinions, make them see that he cared.
"I was probably asking them how I [can] make it seem like I'm working hard," he says.
In the three years since that conversation, has he come up with a solution?
"Ummm."
Saunders pauses.
"I have not. Because honestly, I don't know, like — sometimes people — I think it just depends on peoples' perspective, like the way they think the game should be played, honestly. Because there's some people who see me play and they'll be like, 'Oh, he's not working hard at all. He doesn't care.' And then there's other people that will be like, 'Yeah, he's just good, so it looks like it's easy for him.' So there's two perspectives, kind of, and I don't know how to shift peoples' opinion on that."
And then Saunders cracks that smile — the one you won't see from the stands — and lets out a short laugh, his voice beginning to rise.
"I guess my solution is just kind of to play my game and take it or leave it."
A Familiar Spot
This summer Saunders will find out if the NBA will take it.
I didn't get a scholarship offer until my junior year. And now the NBA started to look at me my junior year. Hopefully I'll get drafted just like Harvard drafted me.

Wesley Saunders
NBA scouts are now often among the 2,000-odd fans at Lavietes Pavilion. Spencer Dinwiddie thinks his childhood friend is ready to join him at basketball's top level. But Saunders is absent from most mock drafts, and pundits doubt his jumpshot is NBA-quality.
"There's not a college team in the country that wouldn't love to have that kid," says University of Houston coach Kelvin Sampson who spent the last six years as an assistant with the Milwaukee Bucks and Houston Rockets, but: "Not an NBA player. He's gotta be able to make threes to do that."
For Saunders it feels oddly familiar to his high school days.
"I didn't get a scholarship offer until my junior year," he says. "And now the NBA started to look at me my junior year. Hopefully I'll get drafted just like Harvard drafted me."
Before all that, though, the Crimson is counting on Saunders to deliver one last Ivy League title.
Last season, Harvard finished with a comfortable, four-game lead over Yale in the standings. This year will be different. The Crimson has far less depth, and the Bulldogs are even better.
For Harvard to win its fourth straight title, the Crimson needs Wesley Saunders, more than ever before, to be Wesley Saunders
A Footrace
On Jan. 5, Harvard returned from a West Coast trip to Lavietes Pavilion for a tuneup against Div. II Saint Rose ahead of that weekend's Ivy opener at Dartmouth.
With 11:38 left in the second half, Harvard already had the game locked up, having pushed its 22-point halftime lead to 60-24.
Tommy Amaker called to freshman Andre Chatfield on the bench. It was time to get Saunders out of the game — give him some rest for the weekend.
As Chatfield left the bench to check in at the scorer's table, Saunders was playing defense on the left wing. He had an eye on his own man — spotted up on the perimeter — and the ball handler a few feet away at the top of the key.
When the dribbler put his head down and drove left, Saunders didn't even need to shuffle his feet. Instead he extended his left arm and poked the ball away.
Saunders collected it just inside the three-point line with nothing between him and the opposite basket but 60 feet of open hardwood.
A St. Rose player stationed on the opposite wing spotted the situation and turned to hustle back.
It was a footrace. If Saunders could get there first, he would have an easy layup.
Saunders, though, seemed to be in little hurry. And as he took his long, slow strides down the court — so slow they looked, perhaps, deliberate — the St. Rose defender sprinted back and positioned himself between Saunders in the basket.
The chance for an easy two points was gone.
But then Saunders planted his right foot just before his opponent and sidestepped toward the center of the lane. The defender tried to adjust, but it was too late.
Saunders elevated and drew the foul. As the referee blew his whistle, Saunders, still suspended in the air, banked the shot in off the glass. And-one.
He stuck the free throw, and, then, as Chatfield checked into the game, Saunders walked off the court, that same blank look on his face.
Related: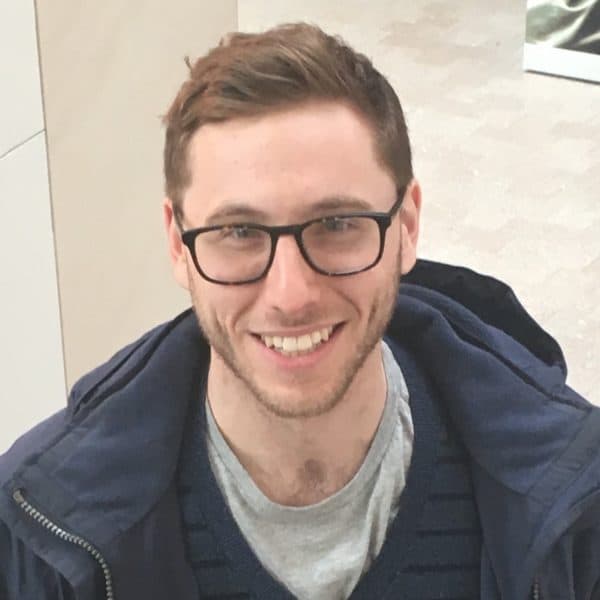 Martin Kessler Producer, Only A Game
Martin Kessler is a producer at Only A Game.