For Some Former NFL Players, 'Life After Football' Can Be Uncertain
Play
This article is more than 8 years old.
"The NFL ravenously devours the men who play its game in order to create the players that make the league successful. You're either inside the bubble or you're out." That idea is at the core of 'Is There Life After Football? Surviving The NFL,' a new book by Marquette University sociology professors James Holstein and Richard Jones and former NFL linebacker George Koonce, Jr.
Holstein and Koonce spoke with Doug Tribou about their new book.
---
Highlights from Doug's conversation with James Holstein and George Koonce, Jr.
DT: George, I'd like to start inside the bubble. You played for nine seasons in the NFL from 1992 to 2000, and won a Super Bowl with the Green Bay Packers. Describe what it was like to live in that bubble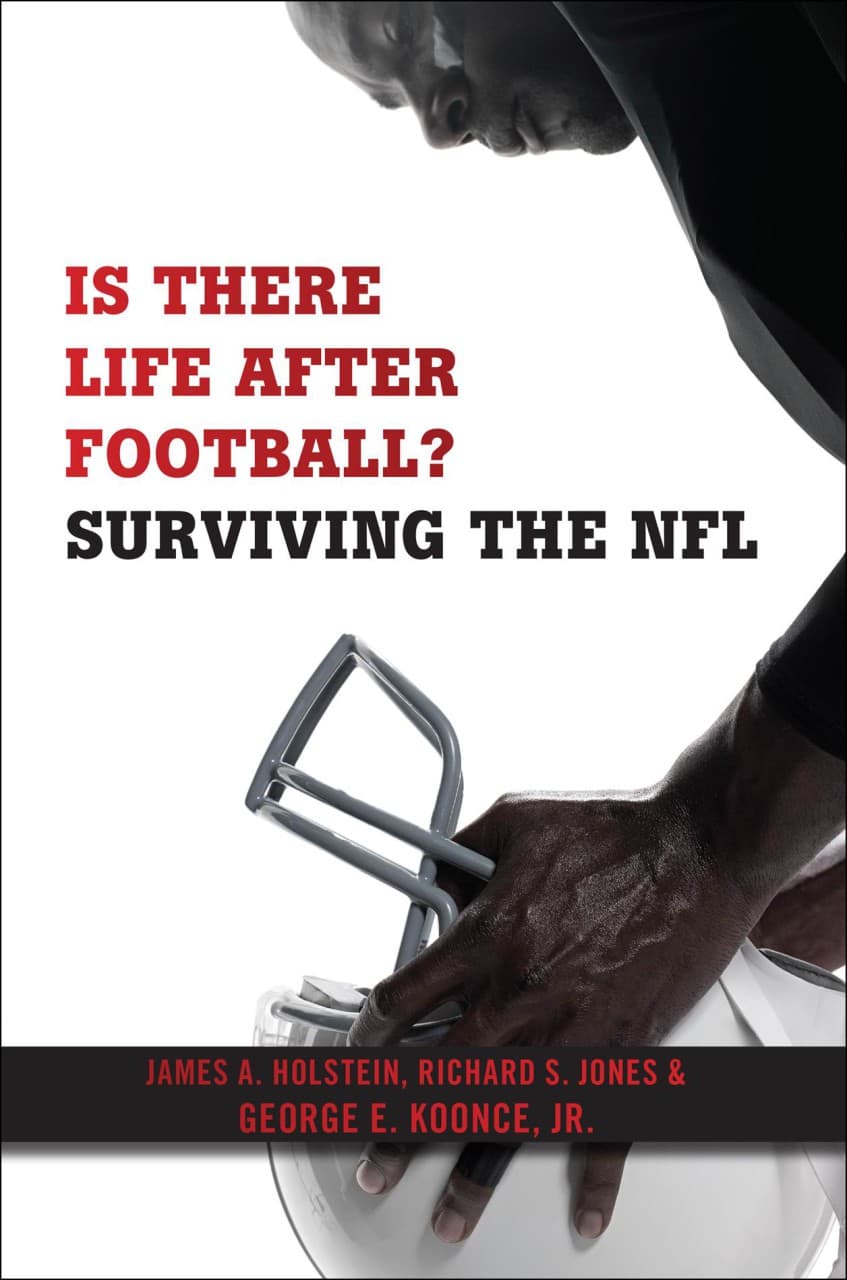 DT: James, in the book, you write that NFL teams come "perilously close to babysitting players." How does that kind of treatment affect players?
JH: After years and years of having things done for you, it creates a sort of dependency. This dependency kind of deprives players of the chance to grow up into the sorts of adults their age peers may be. Guys are ill-equipped to be set free out into the world and to manage for themselves.
DT: George, to me one of the most striking things in the book is the revelation that you played your final game in the 2000 season, but didn't realize it was your last until two and a half seasons later. How did that happen?
GK: I signed a one-year deal with the Seattle Seahawks in 2000, end up starting 16 out of 16 ballgames. I was second on the team in tackles. And I was just waiting by the phone for the next two years, basically, looking for another opportunity. The opportunity never came. My wife at the time said, 'George, it's all over, you have to move on.' It was tough being, kind of, hung out to dry and not knowing one way or the other whether my career was over with.
DT: George, you went back to school, earned a master's and then a Ph.D. Your post-NFL career has included positions with the Packers, the University of Wisconsin-Milwaukee, and your current job as Vice President of Advancement at Marian University. For you, what was the key to finding life after football?
GK: I just wanted to find my passion and my purpose. At one point in my life, I thought running around on a football field was my purpose. That is furthest from the truth. I'm all about trying to give individuals opportunity. Fifty to fifty-five percent of our students are from low-income families, or they're the first in their families to go to college. So basically what I'm trying to do is help close that gap and give them the necessary resources to get that college degree so they can live out the American dream. Because if it wasn't for a football scholarship, I would've never had a chance to go to college.
[sidebar title="An Excerpt From 'Life After Football'" width="630" align="right"] Read an excerpt from 'Is There Life After Football?: Surviving the NFL'[/sidebar]DT: James, near the end of the book you make some recommendations about what the NFL could do to improve the life of players who've left the league. Tell us a little about some of your top recommendations.
JH: A lot of the things we would suggest are, at least partially, in place. The league itself and the Player's Association, the union, if you go their web sites you can see an extensive list of services and different programs that are available to help players move into new careers, to help them with their health problems, and to help them with their money problems. A second thing, the NFL with its non-guaranteed contracts and with its salary cap does not pay nearly as well as the other sports leagues. The average player in the NFL makes, maybe, $2 million a year now? It's over $5 million in Major League Baseball. The reason is, primarily, this non-guaranteed contract which leaves players like George, who signed good contracts in good faith, but when the team wanted to move on, they moved on without him.
This segment aired on January 24, 2015.