Sports Fans Celebrate In Strange Ways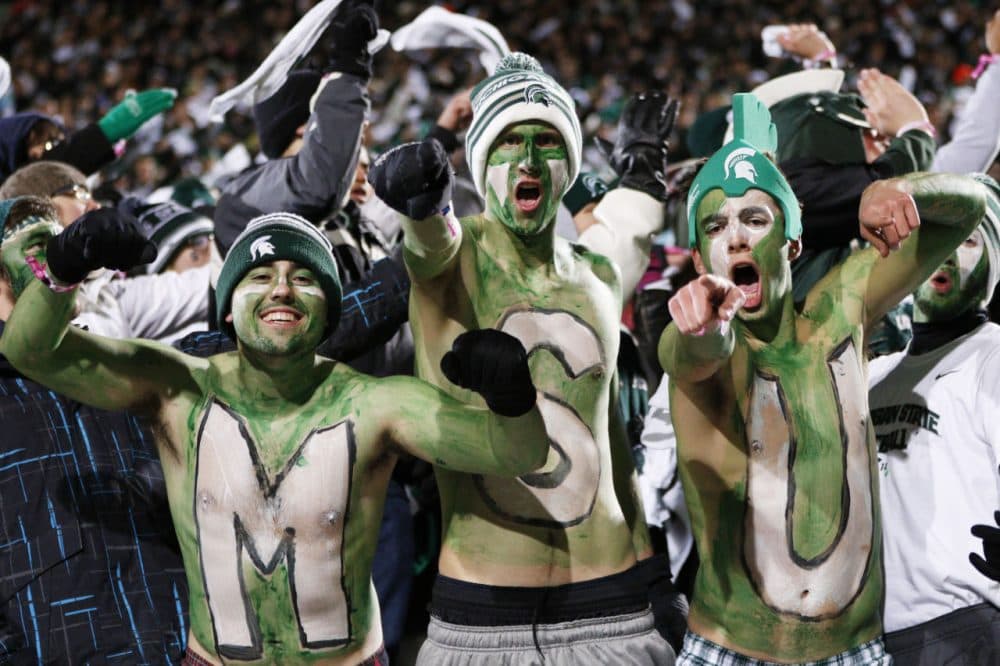 This article is more than 6 years old.
There's a special breed of fanaticism reserved for sports fans. And it can display itself in bizarre ways.
After Michigan State men's basketball team accomplished the feat of reaching the Final Four as a seven-seed, fans celebrated in East Lansing by, logically, throwing bagels.
Yes, throwing bagels.
Here's the now-viral video of the "Bagel Riot of 2015."

My full video of the now meme-worthy Bagel Riot of 2015. pic.twitter.com/6f6Rbt2P6B

— AJ Moser (@AndMoser) March 29, 2015

In all seriousness, throwing bagels in public can be an arrestable offense, and at least four Michigan State fans learned that lesson the hard way.

Bagels and basketball is one thing, hamburgers and hockey is another.

NHL goalie Andrew Hammond is known as "The Hamburglar" to Ottawa Senators fans. The popular McDonald's character is painted on his goalie mask. After a shutout against the Philadelphia Flyers, a fan threw a hamburger onto the ice in homage of Hammond's 27 saves.

Detroit Red Wings fans have a tradition of their own. The "Legend of the Octopus" began in 1952 when the Red Wings won the Stanley Cup and two fans threw an octopus onto the ice.

But there was a method to the octopi madness. Each tentacle (eight in total) represented a win the Red Wings needed to win the Stanley Cup (fours wins in the semifinals; four in the Stanley Cup Finals). And that year, the team got their eight wins.

The tradition has stood the test of time.

https://www.youtube.com/watch?v=Td-XAL7ojGk