MLB's DH Debate: Ortiz, Molitor, Davis Weigh In
Resume
Imagine if Peyton Manning had to play defense. He'd still be the Denver Broncos' quarterback — running the offense, throwing passes, screaming "Omaha!" at the line scrimmage over and over again. But whenever Denver's opponent had the ball, No. 18 would be out there trying to make a tackle.
Everybody thought it was a glorified pinch-hitter. Everybody thought it was a joke.

Rob Blomberg, MLB's first DH
Like Manning, National League pitchers play a highly specialized position critical to their team's success. Then they turn around and do something unrelated that most of them are not good at: try to hit.
Would Peyton Manning make the occasional tackle if he played, let's say, middle linebacker? Sure. But he'd be the weakest link on the Broncos defense by a mile.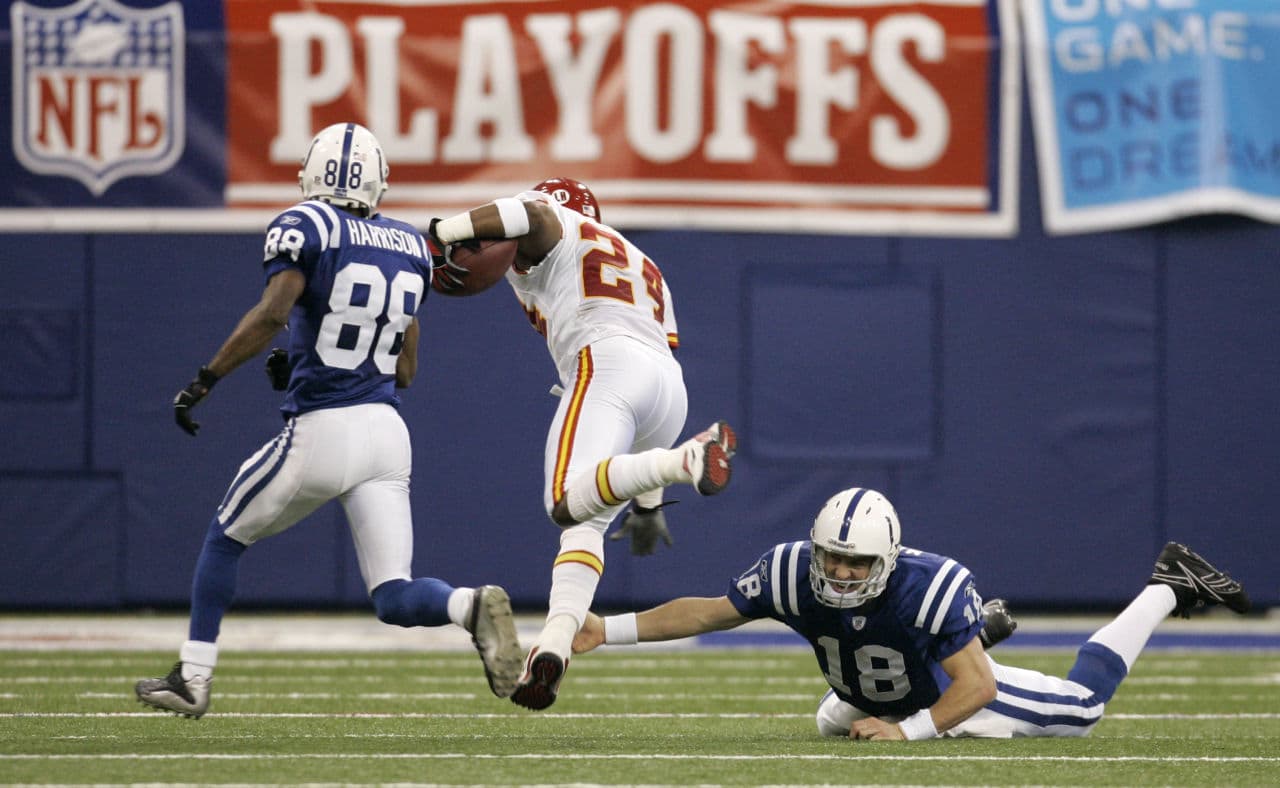 A Major League Split
In 1973 the American League adopted its new rule and Ron Blomberg became the first designated hitter.
"To be to be honest with you, I thought the DH was just going to last, you know, for a couple of months at the most," the former New York Yankee told Only A Game in 2013. "Everybody thought it was a glorified pinch-hitter. Everybody thought it was a joke."
[sidebar title="The De$ignated Hitter" width="630" align="right"]Jesse Spector of the Sporting News argues that financial considerations will ultimately bring the DH to the National League.[/sidebar]Somehow, I've always had this idea that pitchers must have been better hitters at some point. So, I asked the people at the stats website Baseball-Reference.com to send me a list of the best hitting pitchers of all time.
To keep this focused on pure pitchers, the players had to spend at least half their games as pitchers, so no pitcher-turned-slugger Babe Ruth. Also they needed at least 500 career plate appearances.
The best pitcher batting average of all time belongs to Al Spalding: .313. In fact, he's the only one over .300. Oh, you haven't heard of Al Spalding? Well, better study up on the baseball stars of the 1870s.
Among pitchers since the 1960s, journeyman starter Mike Hampton tops the Baseball-Reference list. He retired in 2010 with a whopping batting average of .246.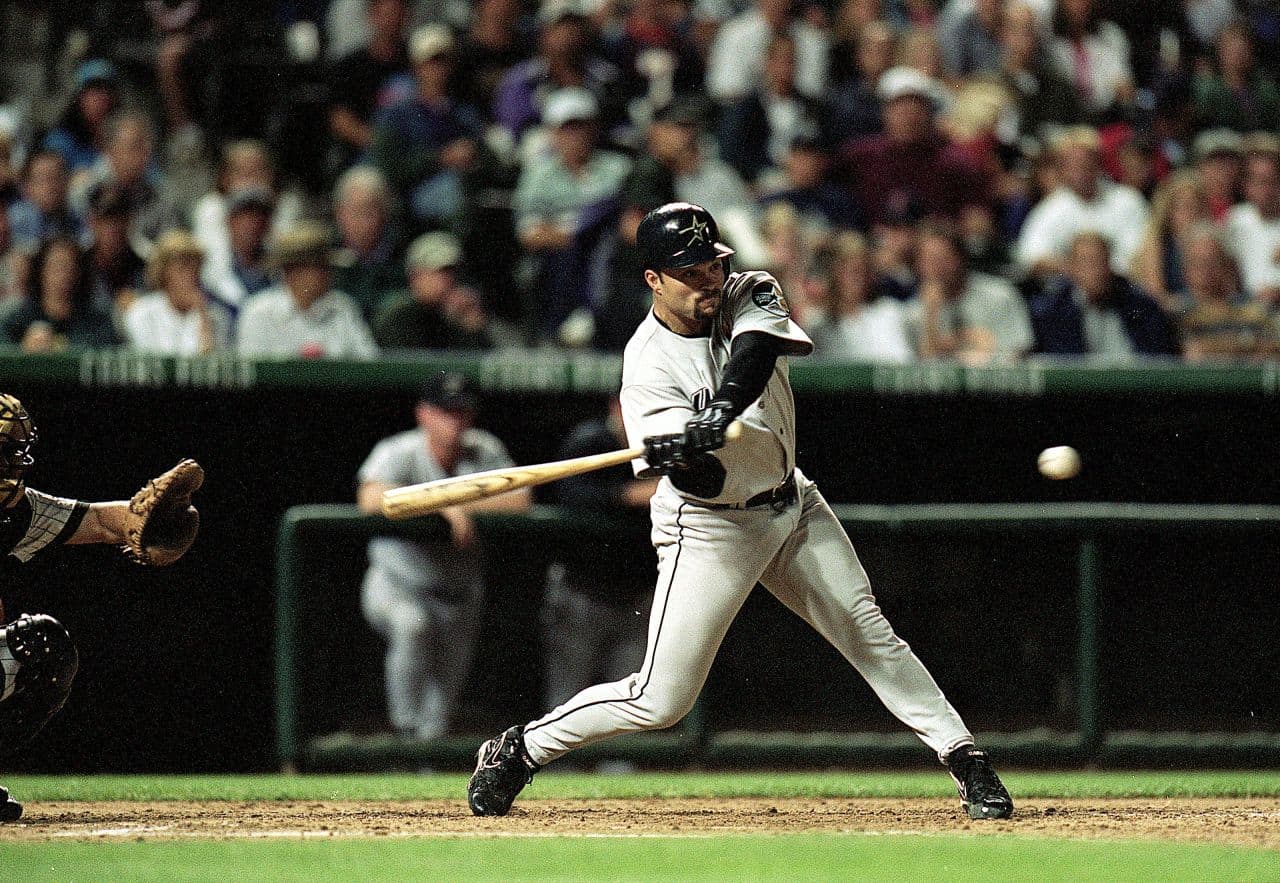 DHs On The DH
Last month, at Jet Blue Park in Fort Myers, Fla., during spring training, I spoke to three of the most prominent DHs in history.
In the 1980s and '90s Chili Davis played nearly half of his games at DH. Today he's Boston's hitting coach.
"I just think the DH makes the game more exciting," he said. But to Davis, the real reason to add the DH to the National League is big contracts. "First of all the money that these guys make, pitchers. They make a lot of money. Jon Lester makes a lot of money."
That would be Chicago Cubs starter Jon Lester and his six-year, $155-million contract.
"Do I want Jon Lester to take one swing up there and pull an oblique? You know what I mean? Do I want Jon Lester running the bases and pull a hamstring? They're paid to pitch," Davis said.
But Davis began his playing career with San Francisco Giants, and there are things he still likes about the NL style of play.
"Your players — all your players — play with the double switches and everything that goes on, pinch hitting," Davis said. "You'll see more hit-and-runs. You're gonna see more bunting, where you don't see that in the American League, and I think that's mainly because of the designated hitter."
A Traditional Game
Another argument in favor of letting pitchers hit is tradition. Of the major sports in the U.S., baseball has changed the least over the past century or so. There was a time in basketball when a jump ball followed every made basket. Football debuted without the forward pass. And hockey rules used to require the puck to stay flat on the ice.
"I mean, who want to watch a pitcher hit?"

David Ortiz, Red Sox DH
"If you'd have asked me 20 years ago, I would have said the National League would never have made the adjustment," he said. "There was too many people in ownership positions in the National League that were pretty adamant about their stance of keeping it. But, you just never know what's going to happen."
There's no equivalent in any of the other sports leagues. Imagine if the NBA's Western Conference had a designated free throw shooter to step in for guys who stink at foul shots — but the Eastern Conference didn't. Still baseball's split has endured.
Not surprisingly Boston Red Sox slugger David Ortiz — the biggest star among today's DHs — believes it's time for the NL to pencil in the DH.
"I think they should," Ortiz told me. "I mean, who want to watch a pitcher hit?"
Major League Baseball's current collective bargaining agreement ends next year. If enough people at the negotiating table want to watch a pitcher hit, "batter up" will be a little more accurate in the National League.
This segment aired on April 18, 2015.