Ronda Rousey's Former Trainer: UFC Must Find A Challenger
05:29
Play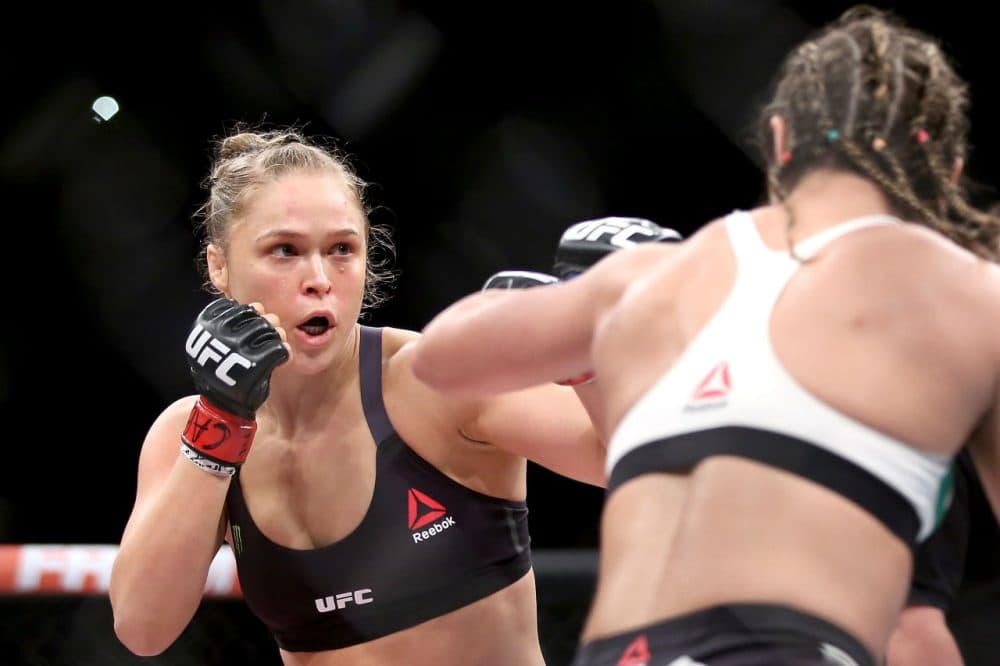 This article is more than 5 years old.
It's hard to miss Ronda Rousey these days. Sports Illustrated recently featured the mixed martial arts fighter on its cover and declared her "the world's most dominant athlete." Last weekend, she won her 12th consecutive pro bout — winning the fight in under a minute. She also has a role in the summer blockbuster "Furious 7."
To learn more about her road to MMA stardom, Only A Game's Doug Tribou spoke with Jimmy Pedro, a two-time Olympic medalist in judo who trained Rousey during her own Olympic judo career at the gym he still owns in Wakefield, Mass. The two parted ways when Rousey gave up judo for MMA, but Pedro continues to follow her career.
DT: Ronda Rousey was the first U.S. woman to win a medal in judo. She won bronze at the 2008 Olympics in Beijing. You trained her before that, as a teenager coming up in the sport. When did you first meet her, and how long was it before you knew she was a special athlete?
The UFC has got to find a challenger for Ronda and they've got to find somebody fast.

Jimmy Pedro
JP: I first met Ronda when she was about 10 or 11 years old. I did a clinic in her hometown in California. It was at about the age of 15, she came out here for a camp we were holding, her mom had asked if she could stay full-time and train full-time in preparation of actually the 2004 Olympic trials. She did compete in the Athens Olympic Games, so it goes way back to 2003, 2004 when Ronda was here.
DT: Last weekend, Rousey beat Bethe Correia in all of 34 seconds. That's not unusual for Rousey -- only three of her pro mixed martial arts fights have gone more than a minute. What's your reaction when you're watching her and seeing what she does in the cage?
JP: She has hundreds and hundreds of fights under her belt. She's not a mixed martial artist who's just 12-0. She's like, 350-12 or something, whatever that number is of judo competitions. And it's at the highest level of sport. And right now she doesn't really have any competition in mixed martial arts.
DT: When you think back to your time working with Rousey is there a story or moment that sort of stands out for you, something that kind of encapsulates that time working with her?
JP: I mean, there's a lot of Ronda stories [laughs]. When she was here, she wasn't a trained professional like she is today. Fifteen and 16-year-old kids, or 18, 19-year-old kids, they screw up. They don't do everything the way they should do them. Time and time again, when they'd go on the road, my father would put her on the scale, and she'd be way overweight. And he's like, "There's no way that you can be overweight eating the food that I'm serving you."
And he would go through her bag and he would find these Milka chocolate bars — by the case — in her luggage. She would sneak them at night on on her own in her bedroom and stuff. So, she just wasn't mature enough at the time to take it professionally. If she did, she probably would have been our Olympic gold medalist.
DT: You think that was the difference?
JP: It could have been, right? At the highest level, it comes down to the slimmest of margins.
DT: There is this sort of alchemy to what makes a superstar — you've got to have hard work, talent, personality, and all of that. What is the blend that you think makes her unique?
JP: Ronda catches everybody's attention, right? She's this blonde girl. She's fit as a fiddle. She's tough as nails. She goes out and snaps people's arms. It's sort of this sensational story that everybody gravitates towards. And she came along at the right time for the UFC. They needed a hero. They needed something new and exciting. She's got the personality to take it and run with it.
DT: Rousey draws a lot of comparisons to Mike Tyson because of the short fights and she's in the headlines and she's so dominant. But I find myself thinking about Tiger Woods. What does women's MMA do if another superstar doesn't come along? The whole sport right now is hanging on that one name, and golf is struggling with a struggling Tiger Woods. Do you see that being a problem down the road for women's MMA?
[sidebar title="Another Pedro Protégé" width="630" align="right"]Jimmy Pedro also trained Kayla Harrison, the first U.S. woman to win gold in judo. OAG's Karen Given profiled Harrison after her victory in London in 2012.[/sidebar]JP: Certainly the UFC has got to find a challenger for Ronda and they've got to find somebody fast. There are quite a few girls in judo. They may not beat her, but they'd give her a darn tough fight, and it'd certainly go more than 30 seconds and certainly go more than one round.
The trick is, will the UFC give them the dollars they need to go ahead and train and do it full-time and contend against Ronda?
DT: Rousey's a UFC champion, she's got an Olympic medal, now she's in movies and commercials, she's modeling. Where do you see her career headed next?
JP: She's kind of done it all, right? She's got an ESPY, she's been on the cover of Sports Illustrated, she's posed nude in magazines, she's a superstar bombshell now, right? That's sort of the way the world sees her.
DT: Tastefully nude, we should note. [Editor's note: Rousey appeared in ESPN The Magazine's "The Body Issue."] 
JP: Yeah. It's ironic because at the time, my dad threw out a few comments when she was training here to her mom saying, "We probably should put her in a bikini and strut her around. It would probably be good for her image." [Rousey and her mother] didn't want Ronda to be a sex symbol. But today, I guess money talks.
DT: So, it seems like you don't see Ronda getting knocked off anytime soon.
JP: I think Ronda's going to stay on top for a very, very long time because it's going to take that many years for women's mixed martial arts to catch up to where she is.
This segment aired on August 8, 2015.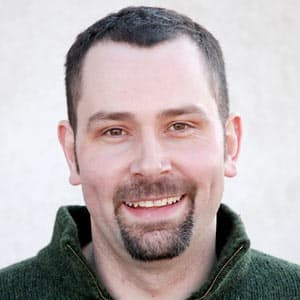 Doug Tribou Reporter/Producer
Doug Tribou was formerly a reporter and producer at WBUR and for WBUR's Only A Game.