Right To Win: Help For Those Who Can't Afford To 'Pay To Play'
Play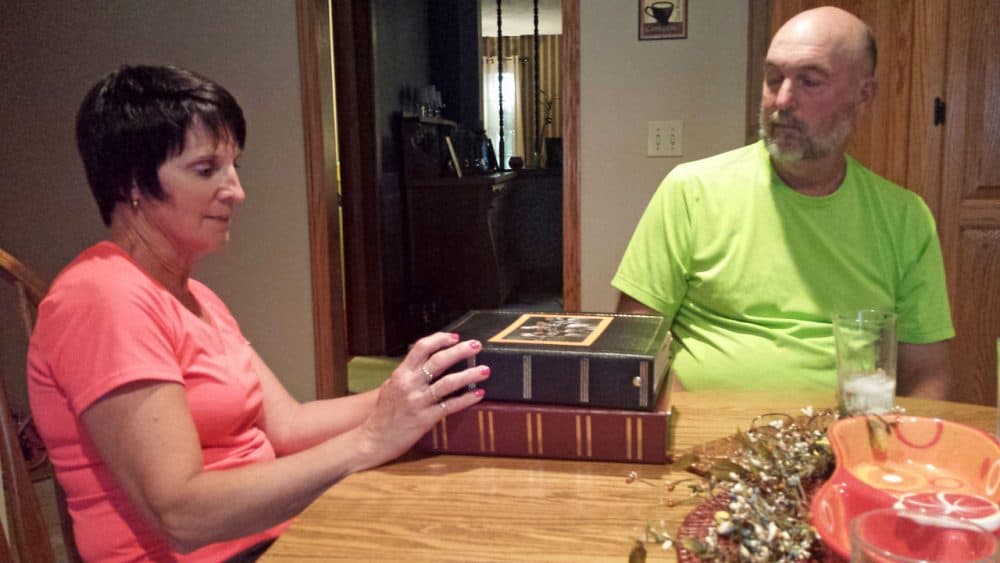 This article is more than 7 years old.
Sitting at their kitchen table, longtime Medina-Ohio residents Patty and Glen Reisner flipped through two scrap books. The couple watched the evolution of pay to play athletics firsthand. In 2005, the Buckeye Local school board abruptly cut all sports. The Reisners had a senior and a freshman on the football team that season. They were looking forward to their boys playing on the same high school squad.
"I think we got fiery mad when we realized that night that we had two crying kids out here," Patty said. "I think something just turned in us, like they can't do this. We're not gonna let them do that."
Being with my football family is like getting to play the best game ever invented with my brothers all day long.

Jalin Brock, Buckeyes senior
"I, last year, had about 100 people on payment plans out of my 500 or so kids that participate, and I understand it," he said.
Some estimates suggest more than 700,000 kids miss out on school athletics because their families can't afford the cost. New York filmmaker Andrew Wonder discovered that statistic while conducting research for a documentary.
"We talked to a lot of schools, and we had a lot of schools tell us about ways they were handling pay to play," Wonder said. "But when Glen Reisner came on the phone, he just jumped. And he started telling us his story about how they raised the money to keep the program alive here, and then he started telling us about Jalin, and it just felt like everything aligned."
Wonder found the story so compelling, he scrapped the film and along with his best friend, Dan Wright, established a foundation. Right To Win raises money from individual sponsors to cover sports fees for kids. Jalin Brock became the first recipient last year.
https://www.youtube.com/watch?v=uJ_3zZB5IWI
Brock tells his story through a video on Right To Win's website. He had much more at stake than just being able to play a sport. While he was in the 8th grade, Brock and his family were evicted from their home. It happened again his freshman year. But because he was able to play football, Brock found a stable home with the parents of one of his teammates, and they became his legal guardians.
"I have about four families. I have my family, Hunter's family, who is my best friend, my girlfriend's family, and being with my football family is like getting to play the best game ever invented with my brothers all day long," Brock said.
Brock no longer worries about being homeless or where the money for sports fees will come from. He's able to focus on football and classwork. He's been recruited by a few schools, and plans to attend college next year. But Andrew Wonder's recruiting efforts are just beginning.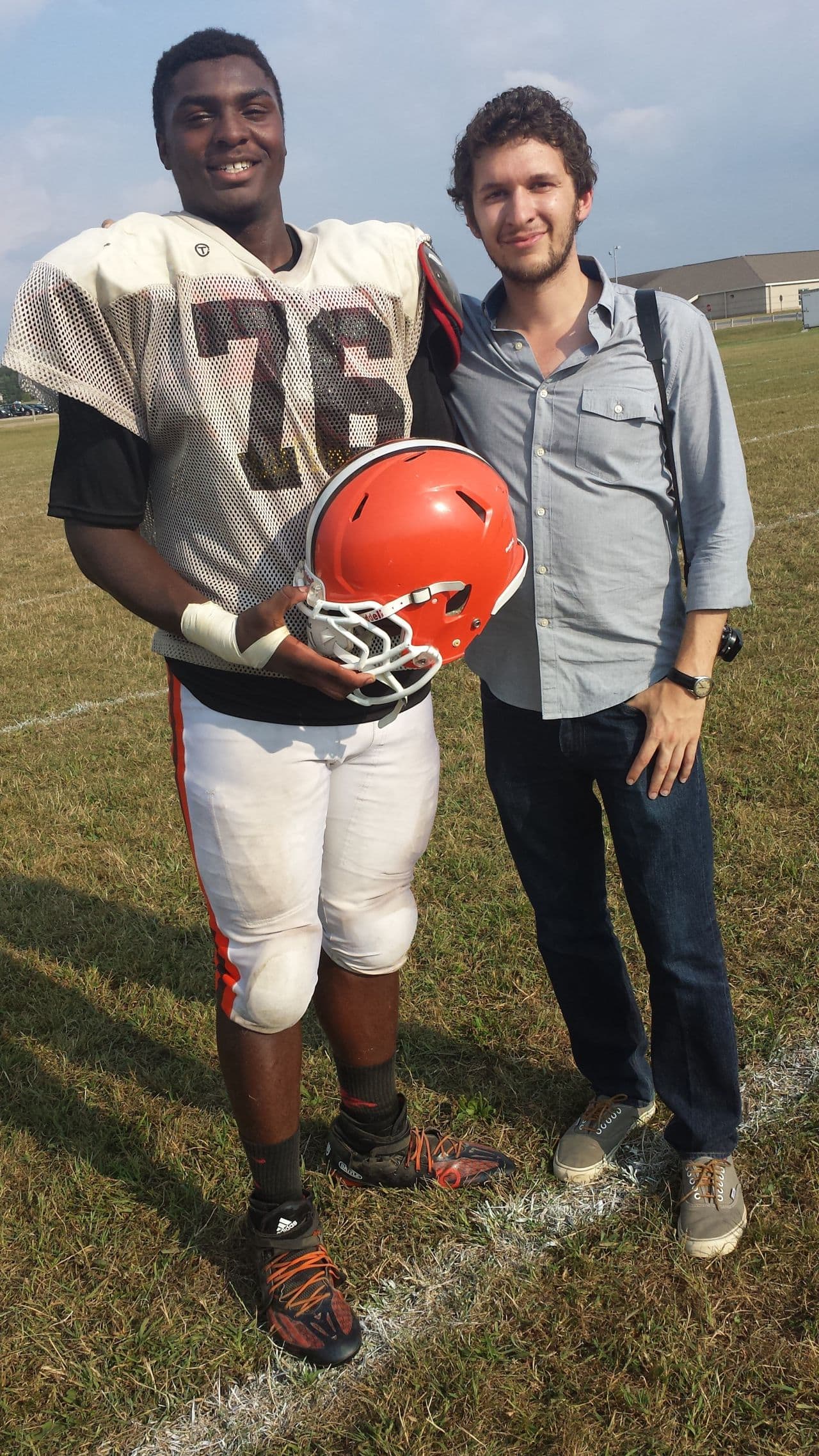 Wonder and I went on the road to meet Logan, the son of a single mom of four. Wonder said finding kids remains the biggest challenge, because once they quit sports, they often drop out of school.
Wonder and Logan chatted about life, football and the summer. Then they came up with a deal. If Logan improved his grades to B's, Wonder would pay the football fee. If Logan got A's, Wonder would pay for basketball too. Wonder planned to offer an academic challenge to each Right To Win applicant, but he had a problem with his next student — sophomore Julianne Lee Finley. Finley was already carrying a 4.4 average.
A goalie on the soccer team, Finley dreams of attending veterinary school at Ohio State. Having heard that, Wonder quickly saw an opportunity.
"So if the humane society certification for 40 hours, can we get that done by the end of the school year? All you have to do is keep doing that and then you'll be playing soccer as long as you want to play," Wonder said.
Finley and her mom visibly exhaled. They were still paying off last year's fees, and Wonder had decided to clear their account. He said it feels great to help students, but admitted it's hard to handle the gratitude.
"It's weird for me, because these people look at me like I'm doing so much for them, but what I'm doing is pretty simple — taking money from somewhere and making sure it goes someplace where it's needed," he said.
Wonder and I ended the day at the Reisner's home. Patty proudly picked up her scrapbooks to put them away. But the memories of that challenging journey ten years ago are always near.
"There was a whole lot of moms just like me that loved their kids so much that they were willing to do anything that they could--fund raise the way we did, do whatever we had to do--just so that little part of their life wasn't taken away," she said. "I'm sitting here crying over this crazy book that I made, but any mom that I worked with at football felt the exact same way about their son and what we did. They were worth it. They were so, so worth it."
Wonder's scrapbook is just beginning. He's now funding seven kids with a goal of helping 20 by the end of the year. His organization accepts applications at www.righttwwin.org.
This segment aired on October 3, 2015.