Bring Back The Mullet? Jaromir Jagr Says 'Yes'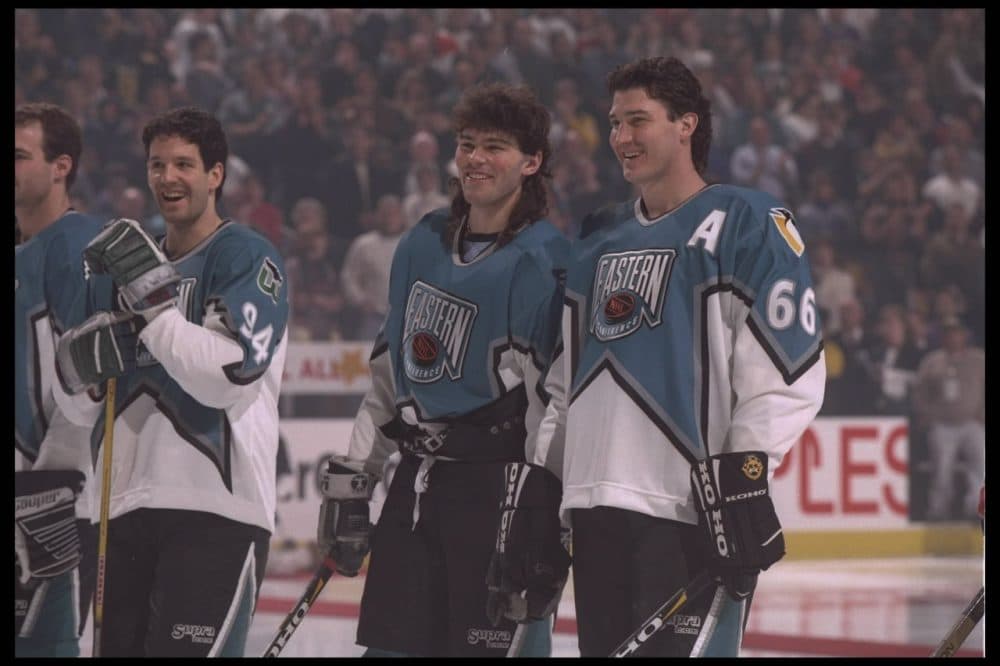 This article is more than 3 years old.
In the 1970s and 80s, mullets were a popular look in the music and entertainment industries. Sported by the likes of David Bowie, Rod Stewart and Paul McCartney, this distinctive hairstyle (short in the front, long in the back) popped up everywhere.
In the sports world, though, one head of hair eventually reigned supreme: Jaromir Jagr's. Jagr was the 5th overall pick in the 1990 NHL draft. As an exciting teenage talent, he received a good deal of attention — much of it because of his hairstyle. On the ice or off, you couldn't miss that wavy, dark-brown spectacle.
But the mullet's momentum eventually slowed. Even Jagr, once the poster boy for the style, ditched the look in favor of a more basic cut. By most accounts, the mullet has not survived the test of time. About a month ago, though, Florida Panthers goalie Roberto Luongo put out a call to bring it back:
Luckily for hockey fans across the world, it appears the call was heard. The Miami Herald's George Richards broke the good news on Twitter:
Luongo, who set the wheels in motion and to whom we are all indebted, rejoiced as well:
At 43 years old, Jagr's ability to compete at a high level in the NHL is certainly praiseworthy. This season, though, fans might once again praise him for something other than his hockey skills.