The NBA Dress Code: 10 Years Later
Play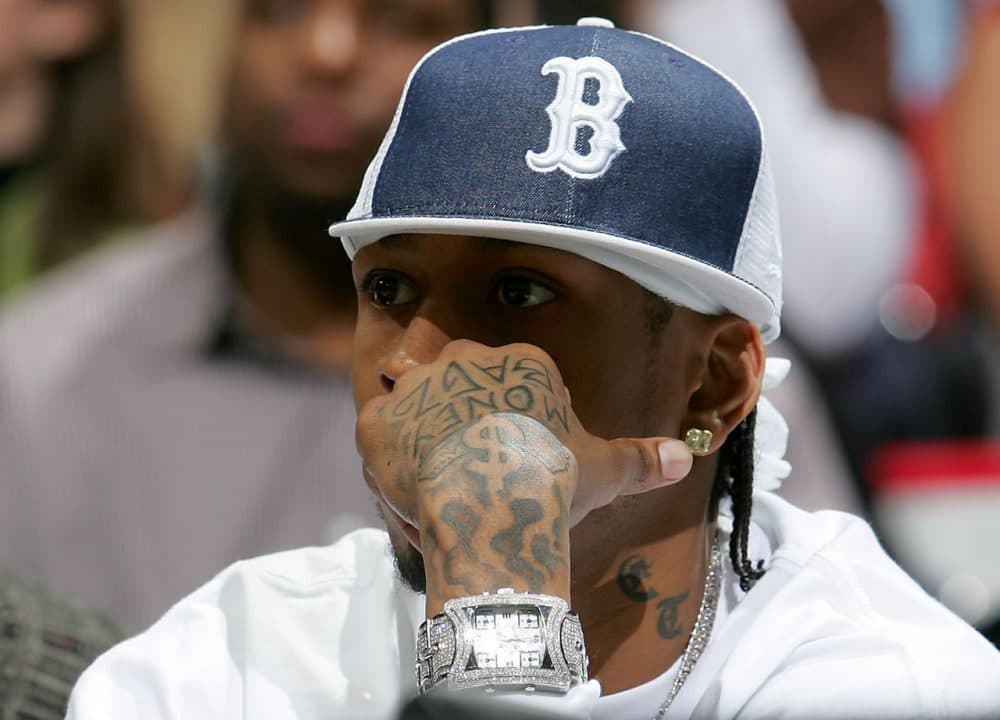 This article is more than 7 years old.
"Back then I was totally against it. I think I'm a small reason why they actually implemented the dress code," New York Knicks star Carmelo Anthony said after a recent preseason game.
Ten years ago, the NBA instituted a league-wide dress code. Goodbye to the days of traveling and sitting on the bench in baggy jeans and Timberland boots. Instead, players were expected to wear business-casual attire.
Marc Spears of Yahoo Sports has written a story titled, "How the NBA's Fashion Game Has Evolved In The 10 Years Since the 2005 Dress Code," and he joined Bill Littlefield.
BL: In 2005, how did players react to that new NBA rule?
I actually love it. I mean now. It gives us a chance to kind of be professionals.

Knicks star Carmelo Anthony on the NBA dress code
BL: Some people called the rule the "A.I. Rule" figuring it was aimed quite directly at former star Allen Iverson. Why was that?
MS: He was kind of the, I guess, the poster boy for the hip-hop look in the NBA. I remember one game he wore a Bucks jersey on the bench to a USA basketball game. [Editor's note: Mark misspoke. Iverson wore a Milwaukee Bucks jersey to a media availability while playing for the Sixers. He wore a Michigan State jersey at an Olympic qualifying game. Check out Mark's piece for the full story.]
That was probably something that turned the NBA off. And I talked to Andre Iguodala — now with the Warriors — and he played with him, and he said that Allen was really upset about it, but decided he was going to play by the rules, so he went and bought all these suits. But the thing was, all the suits were baggy like the hip-hop clothes he was wearing.
BL: At the point when the rule came in, I guess the league was pretty serious. They had fashion police at the arenas. Did they ever actually bust a player for a sartorial infraction?
MS: Oh yeah. David West is still bitter about it. David West now plays for the Spurs, and he was saying that there were certainly fashion police at the games basically taking pictures and doing reports and sending it to the NBA. And I think there was this notion that it was just the black players. No. Toni Kukoc got in trouble for wearing a turtleneck on the bench and a leather coat or something like that.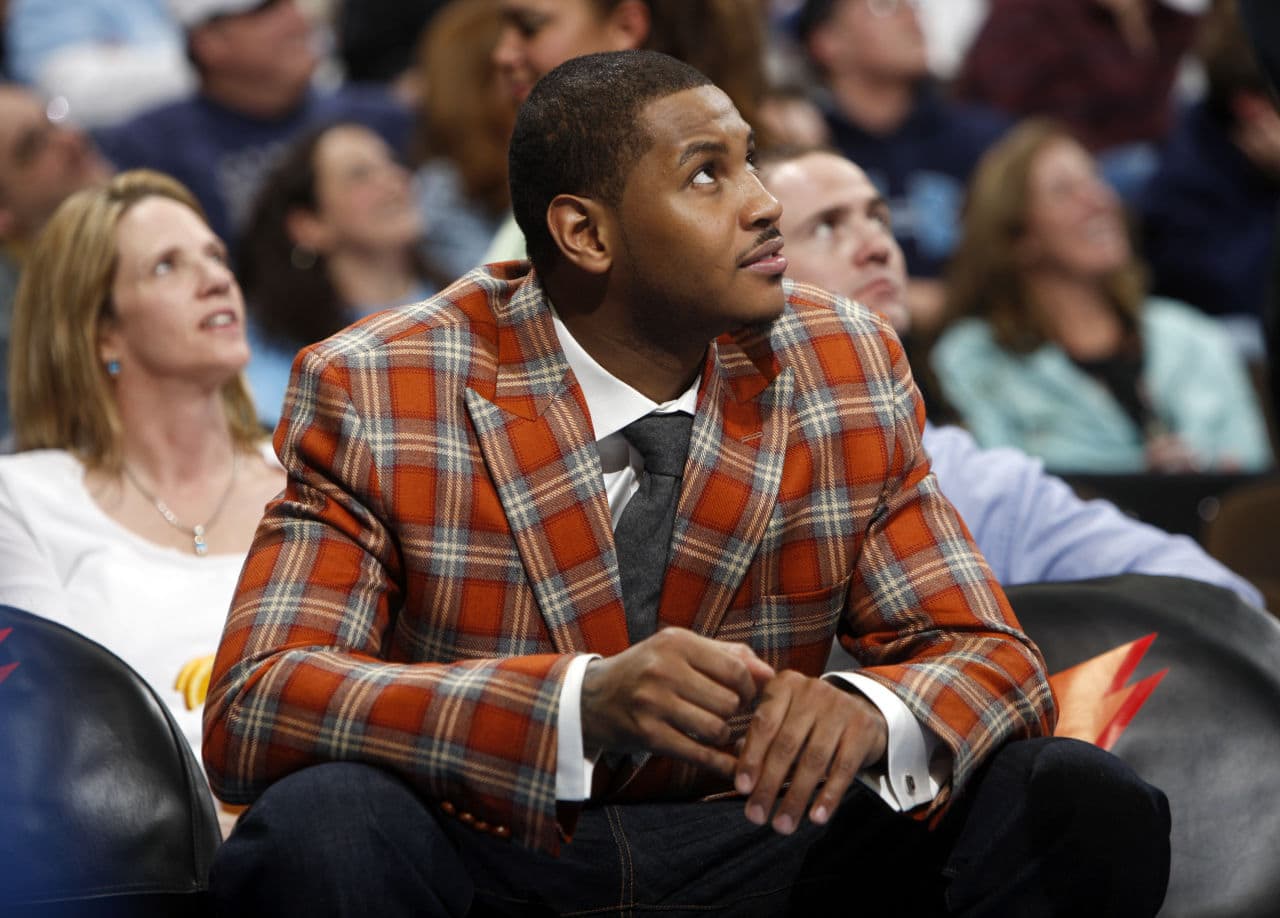 BL: Well, yeah of course. What if somebody shows up in a leisure suit. Would they understand that as a joke?
MS: I think you gotta let that pass. If you're gonna go to those lengths, you gotta let that pass. I'll pay his fine.
BL: Now one interesting development regarding the sartorial habits of NBA players is that some of these guys have taken it to the limit. Carmelo Anthony, who we heard say he initially opposed the dress code, has talked about starting his own hat line. His son was a model during New York fashion week. He recently said:
"I actually love it. I mean now. It gives us a chance to kind of be professionals and, you know, times have changed. I think now outsiders look at our league as a business now. So we represent that well now."
It's not just Carmelo Anthony. Russell Westbrook has an endorsement deal with Barneys New York. Lakers guard Nick Young models for Forever 21. Basketball as stepping stone to fashion icon:
MS: All-Star Weekend, if you're in Times Square, you're going to see a 100-foot tall Stephen Curry wearing Express clothes dribbling a basketball. It does seem now that guys are really, really trying to have fun with it. And it's kinda funny to me 'cause, seeing a guy like Carmelo Anthony come into the league — you know, tough guy from Baltimore — and now to see him and his wife watching his son on the runway doing fashion in New York. It's fantastic.
This segment aired on October 24, 2015.