The Death Of Grantland — And What's Next For Longform Sportswriting
Play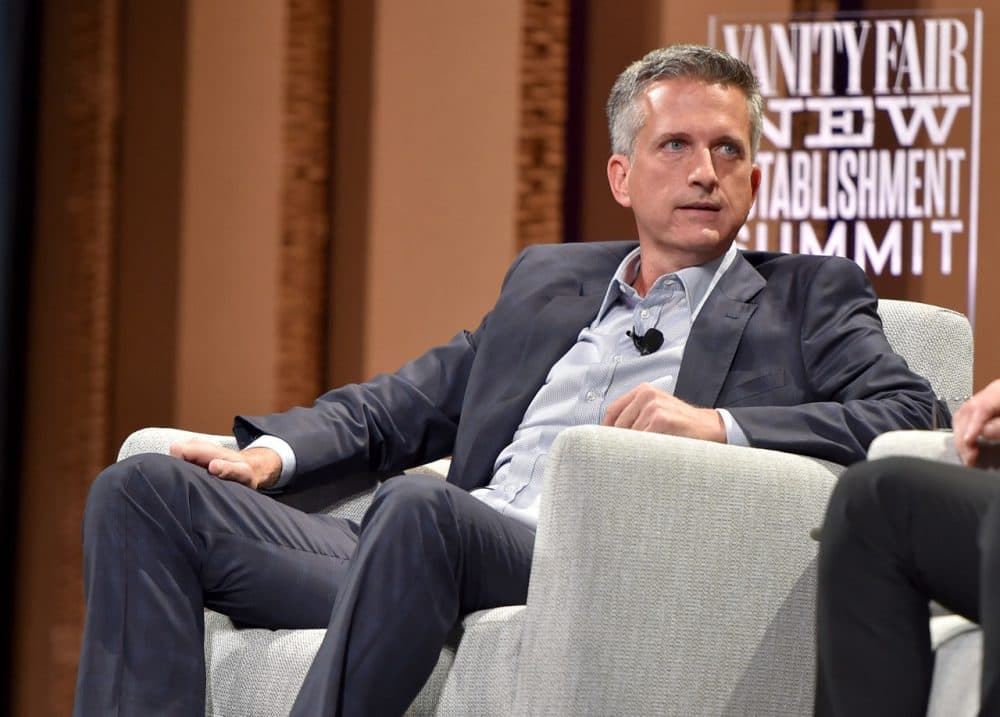 This article is more than 7 years old.
Grantland, originally established just four years ago by Bill Simmons as ESPN's forum for longform sports writing, is no more. ESPN shut it down on Oct. 30 — five months after Simmons left the company.
James Andrew Miller explored the empire of ESPN for his book "Those Guys Have All The Fun" and he joined Bill Littlefield.
BL: A lot of people were surprised when Grantland was shut down. Were you?
JAM: I think the finality of it was surprising. There had been warning signs and, from the moment that ESPN said goodbye to Bill Simmons, the future of Grantland was, at some level, in jeopardy.
BL: For listeners who aren't entirely familiar with what Grantland offered, tell us a little bit about what Bill Simmons was trying to accomplish, and did accomplish, with it.
You're seeing somebody put together kind of like a mini-empire -- and, by the way, a very successful financial one.

James Andrew Miller
I think it's fair to say they didn't shy away from much, and certainly, on the Grantland podcasts — that were incredibly popular — they didn't shy away from much either, and that's part of why Simmons was suspended in the fall of 2014, when he called Roger Goodell a liar on that podcast.
BL: Less than a year after that three-week suspension, Simmons' contract with ESPN was not renewed. Did the company abolish Grantland because it was so closely identified with Bill Simmons?
JAM: Bill almost has five million followers on Twitter. He's a huge presence. I think what happened was, when Bill was gone, they looked and they tried to figure out how they could keep it going without him. Ultimately, a variety of factors then led to its demise.
BL: There are other online forums for longform sports journalism; SB Nation Longform, Sports on Earth. A few others. Are they in danger?
JAM: I think it depends on the corporate parents' commitment to the sites. Do they need to be a money-making operation? At the beginning, John Skipper, the president of ESPN, said to Grantland, "Look, you guys, just don't worry about making money. Do excellent work." So, you gotta make sure that the agendas are totally in line between what the site is doing and what management expects.
BL: Finally, James, Bill Simmons is now at HBO. He's hired four former Grantland editors. Do you have a sense of what is next for him and them?
JAM: He's at HBO for a TV show. But the whole Simmons ecosystem, about the website, that has yet to be announced where that home is going to be, and I think that's going to be an interesting part of it as well. Simmons is a real entrepreneur. He now owns his own podcast. You're seeing somebody put together kind of like a mini-empire, and, by the way, a very successful financial one, the likes of which we really haven't seen much of in sports with one individual.
This segment aired on November 7, 2015.