Mike Tollin: Telling Stories Set In Sports
09:29
Play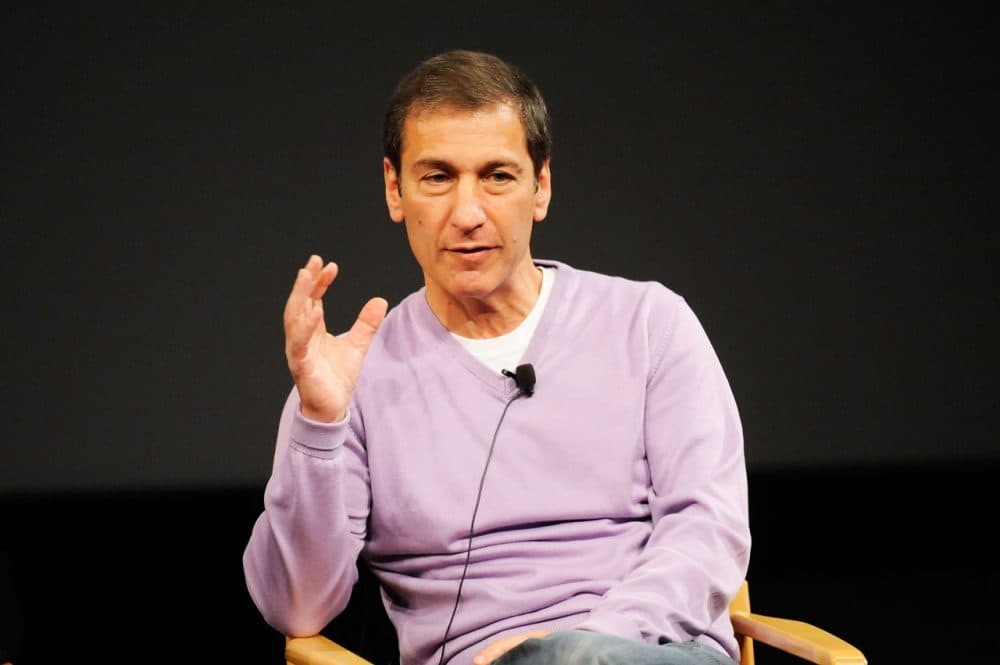 This article is more than 4 years old.
As a producer, writer and director, Mike Tollin has had a long and varied career. His latest project is Kareem: A Minority of One, a documentary on Kareem Abdul Jabbar's legacy in basketball and beyond. Bill Littlefield spoke with Tollin and asked him about his film-making career and whether or not he always wanted to tell stories about our games.
---
Highlights from Bill's conversation with Mike Tollin
On Telling Stories Set in Sports
I had a mentor at Stanford, a journalism professor who'd previously been a New York Times writer, Leonard Koppett was his name. He ended up in the Baseball Hall of Fame, a terrific source of guidance for me in my early days. And he said, "Do you think you want to focus on sports?" And I said, "Nah, it's just something I love. It's a passion. I'd like it to be a part of things, but I certainly wouldn't want it to be exclusive." And he said to me, "Well, you better get out soon 'cause the longer you don't get out, the less likely it is that you'll ever get out." So, here we are, thousands of years later.
On Working With Hank Aaron on "Hank Aaron: Chasing the Dream"
I reached out and it was as if I was looking for CIA clearance---references and credits and videotapes---and we met at the Ritz Carlton and I believe his beer of choice then was Löwenbräu. He had one, one only. I might have had two. I might have had some nerves going into that. ... He made it very clear he wasn't interested in spending time going back and reliving the glory of trotting around the bases 755 times. It was really only about a broader story, a broader context.
On Working With Kareeem Abdul Jabbar on "Kareem: A Minority of One."
There was definitely an "OK, kid." Now, I haven't been called kid that much lately, but it was, "Alright, what do you got?" I referenced the Hank Aaron film and I talked about taking a professional athlete of extraordinary accomplishment and putting him in broader context and telling a story that would have greater resonance. And, certainly, with Kareem, that was going to be essential.
On Kareem's Personality
He is as cerebral, self-aware, introspective, literary as any athlete---maybe more than any I've ever met. And he's always portrayed by his teammates as the guy who kept his nose in a book and wouldn't look up no matter what. One of my favorite quotes from the film, James Worthy said, you know, "Kareem was just a different piece of toast." That speaks volumes. Not too burnt, just well-done.
This segment aired on November 14, 2015.