Jeremy Lin Responds To 'Silicon Valley Suicides'
Resume
"The Silicon Valley Suicides" — that's the title of the cover story from the December issue of The Atlantic. The story focuses on the Northern California city of Palo Alto, where the suicide rate at the two public high schools has been more than four times the national average.
Palo Alto is where Charlotte Hornets point guard Jeremy Lin grew up. Lin is the first player from Harvard since 1954 to play in the NBA, and his stellar performance for the New York Knicks in the winter of 2012 led to the diagnosis of a new obsession: Linsanity. Jeremy Lin joined Bill Littlfield.
BL: You recently shared The Atlantic article on your Facebook page along with some words about your own experience attending Palo Alto High School. It sounds as if you can empathize with the students who expressed feeling a lot of academic stress.
My mindset was all about, "I have to do everything it takes to make it to the best college," and so there definitely was a lot of pressure.

Jeremy Lin
JL: Yeah, definitely. I think my mindset was all about, "I have to do everything it takes to make it to the best college," and so there definitely was a lot of pressure.
BL: You write, "My daily thought process was that every homework assignment, every project, every test could be the difference." That sounds like it would be an incredible amount of pressure on a daily basis. 
JL: Yeah, yeah, and I remember just thinking about what it would take to get the 89.5 because, where I was, that was a 4.0. So I was like, man, I just need to get that 89.5, round it up to a 90. It was a daily battle. And then I had seven classes, so there was a lot going on.
BL: I'll say. You also write about a high school classmate and a friend of yours, both of whom committed suicide. Why did you choose to open up about this to your 3.5 million followers on Facebook?
JL: I think one of the things that people might forget about is that there are a lot of other people that maybe can relate to what they're going through. I think sometimes when you're going through an anxious situation or a tough situation, it's comforting to know that there are other people who have gone through it or are going through it along with you.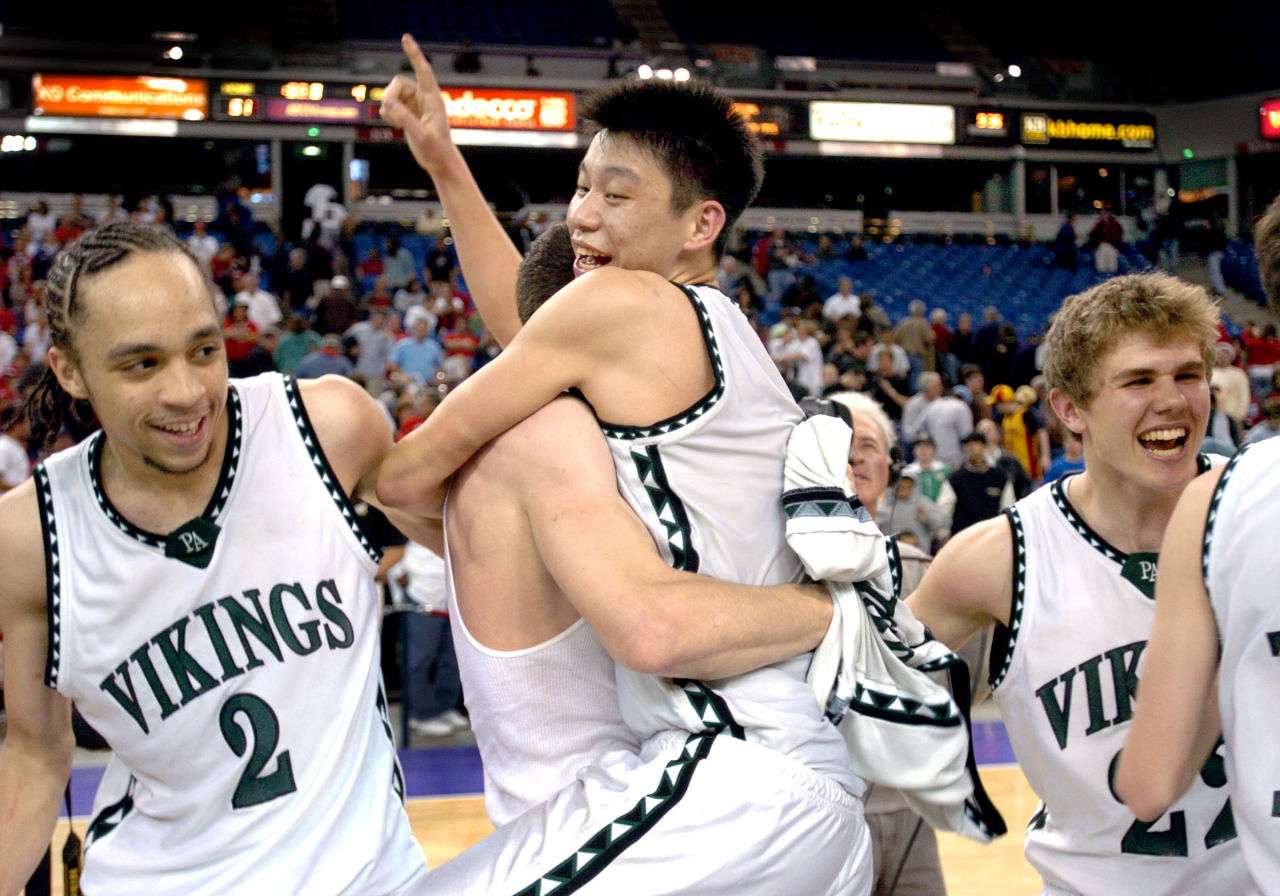 BL: You write, "I still dream big and give my all in everything I do, but I know that success and failure are both fleeting." It sounds as if you've developed a philosophy that enables you to get through all sorts of difficulties. Was there a particular moment when you began to come to that realization?
It just seemed like [Linsanity] was everything and more than I had ever dreamed of, but I remember in so many ways it just turned into more and more goals for myself.

Jeremy Lin
And then I think the opposite as well. I've had some tough experiences as well, and you kinda look back and you realize, "Man, I can't believe I allowed that to have such a strong effect over me." A lot of it is fleeting.
BL: I'm not necessarily surprised to hear you talking that way, but I think some of our listeners are going to be surprised. They're going to be saying, "Wait a minute. This guy's playing in the NBA. He went to Harvard. What a life he's had. How could he be worrying about this sort of thing?" And yet, hey, we're all alike I guess.
JL: Yeah, you know. [laughs] I'm very much like them, and the experiences and emotions and everything that other people go through is exactly what I go through as well.
BL: It is that time of year when a lot of high school seniors across the country are sending in their college applications. Do you have advice for kids who may be feeling particular pressure at this point under those circumstances?
JL: Yeah, and this might sound cliché, but my advice would honestly be, do your best, do your applications the way you're supposed to, and then be OK with the results. Because — and this is a true story — I honestly didn't want to go to Harvard. That was like my last option. I really wanted to go to Stanford. I didn't get accepted into Stanford. But the one thing I've really seen is, yeah, I didn't get my No. 1 option. But, God, he's always used those situations and turned them into good situations for me. So just give your best effort, really, and trust God with the results.
This segment aired on January 2, 2016.