3 Stories You Should Know: USWNT, Harbaugh Hoopla, Mechanical Doping
Resume
Occasionally there is a common thread in the topics in our weekly segment "3 Stories You Should Know." This is not one of those weeks. National signing day — the occasion on which high school football recruits begin formally committing to colleges — was on Wednesday. Michigan coach Jim Harbaugh took the day very seriously. Also in the news: a cyclist caught with a motored bicycle and a lawsuit within the U.S. soccer community.
The Boston Globe's Shira Springer and The Wall Street Journal's Jason Gay joined Bill Littlefield to discuss.
1. US Soccer Sues Women's Team
On Wednesday, the governing body of American soccer sued the union for the U.S. Women's National Team. The suit is over an ongoing labor dispute: the collective bargaining agreement expired in 2012, but U.S. Soccer says the contract terms are still valid. The 2015 World Cup-winning women's team disagrees. Shira Springer thinks it's not a good situation.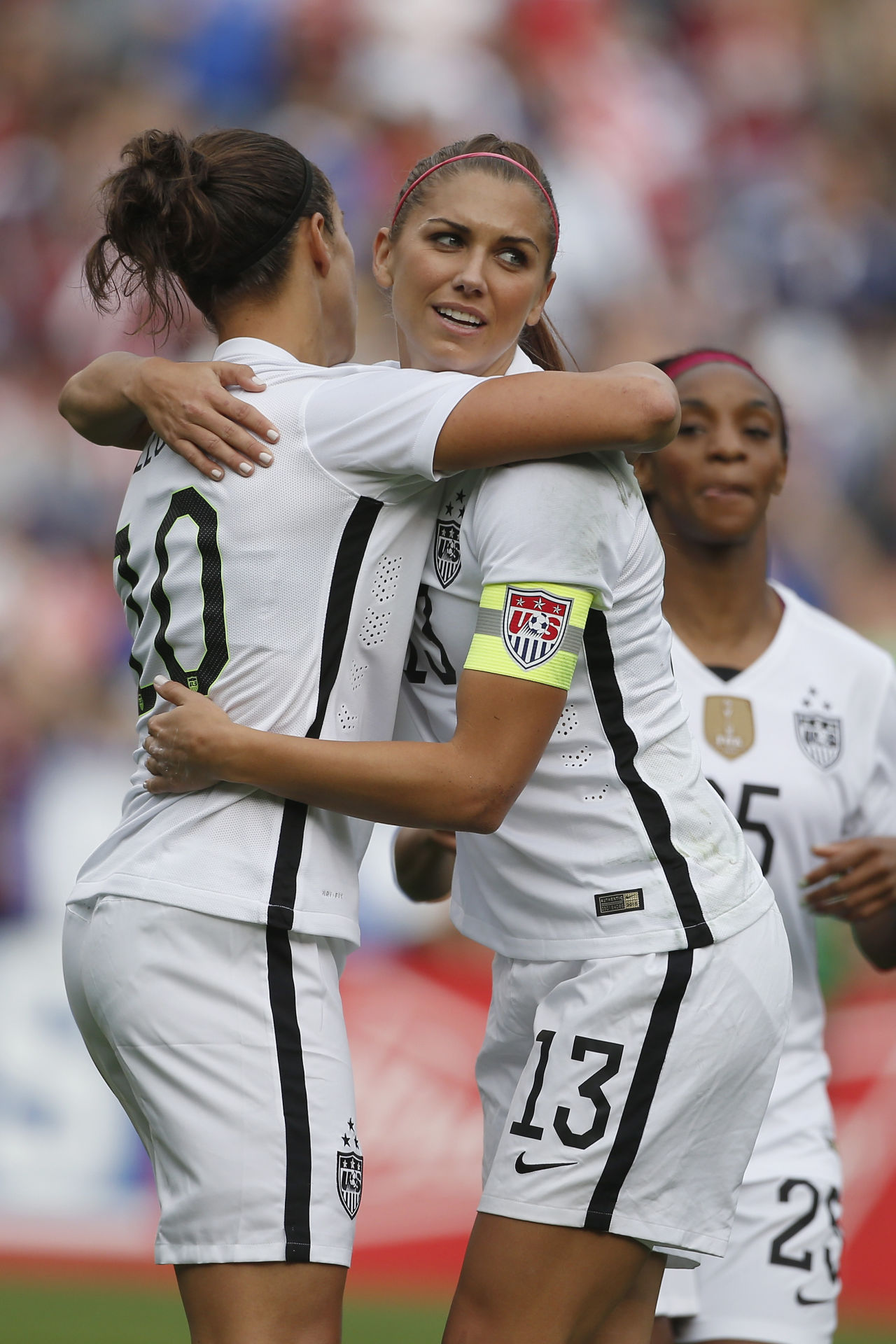 SS: It's interesting that U.S. Soccer took this action because I think the beneficiaries are actually going to be the women's players, because it's going to raise the conversation again about the inequities in women's sports.
2. National Signing Day: Tactics And Antics
Wednesday was also national signing day. College football coaches pulled out all the stops to celebrate the commitments of their future players. At the University of Michigan, that meant an event featuring Tom Brady, Derek Jeter and the WWE's Ric Flair. Bill Littlefield wonders whether this has all gone too far.
BL: If I were the father of a kid who was playing football in high school, a highly recruited kid, I would say, "Son, if you have to play football, for goodness sake pick a university where the team is coached by a grown-up." Is that too much to ask or have I got this altogether wrong?
3. Lance Armstrong Never Used A Motor...
A Belgian cyclist was busted last weekend for what is being called a "technological fraud." Cyclist Femke Van den Driessche was participating in the Cyclocross World Championships when cycling's governing body started spot-checking bikes. A hidden motor was found within Van den Driessche's bike. It was confiscated. Van den Driessche says it wasn't hers. Jason Gay thinks the sport of cycling will survive its latest scandal. 
JG: This is really the last thing that the sport of cycling needs. It's worked so hard to get out of the shadows of the doping era. ... I'm a huge fan of the sport. And I just feel you can't kill it with a stick or a motor. I just think it's too beautiful and too great, and it has survived, again, some of the most preposterous scandals in sports' history, and people still love it.
More Stories You Should Know: 
This segment aired on February 6, 2016.