Ryan And Sara Hall On Ryan's Retirement, Parenthood
Play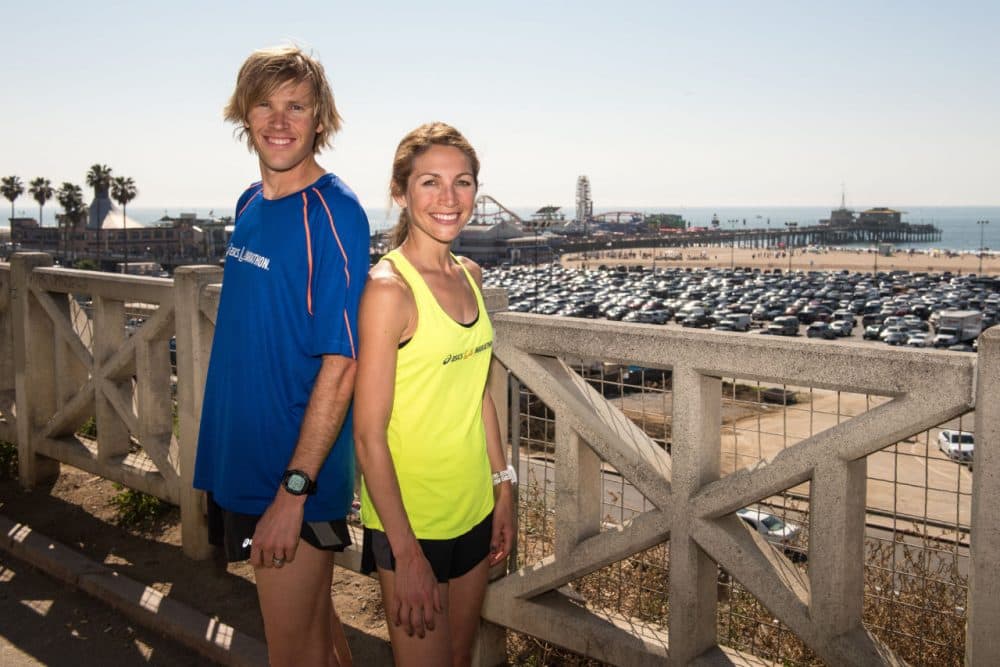 This article is more than 6 years old.
Ryan and Sara Hall met at the 2000 Foot Locker National High School Cross Country Championships. Sara won the girls' race. Ryan came in third in the boys' race. Both committed to run at Stanford University.
"We didn't have, necessarily love at first sight or something," Sara remembers. "Ryan was pretty shy. Our first date was the first week of freshman year, and then we dated all through college without any breaks. We got married right after graduating our senior year of college, and it was really special just to start this journey of professional running together and to be able to do it for 10 years together."
After graduation, Ryan's career took off. He qualified for two Olympic marathon teams and set the American record in the half marathon. He's the only American to ever finish that distance in under an hour.
But Ryan had struggled with fatigue and low testosterone, and last month he announced his retirement. Sara isn't ready to hang up her running shoes just yet.
Ryan and Sara Hall share the rest of their story, In Their Own Words. To hear the full story, click the play button below the headline at the top of the page.

This segment aired on March 5, 2016.