Marilyn Bell Di Lascio Gets Back In The Water
Resume
By 1954, at the age of just 16, Marilyn Bell Di Lascio (who swam under the name Marilyn Bell) had already made swimming history. After nearly giving up the sport altogether at the age of 14, Bell Di Lascio became the first person to ever swim across Lake Ontario. Then she took on the English Channel, becoming the youngest to ever swim it. Fame followed: television appearances and even her own children's doll, marketed as "The Darling of a Nation."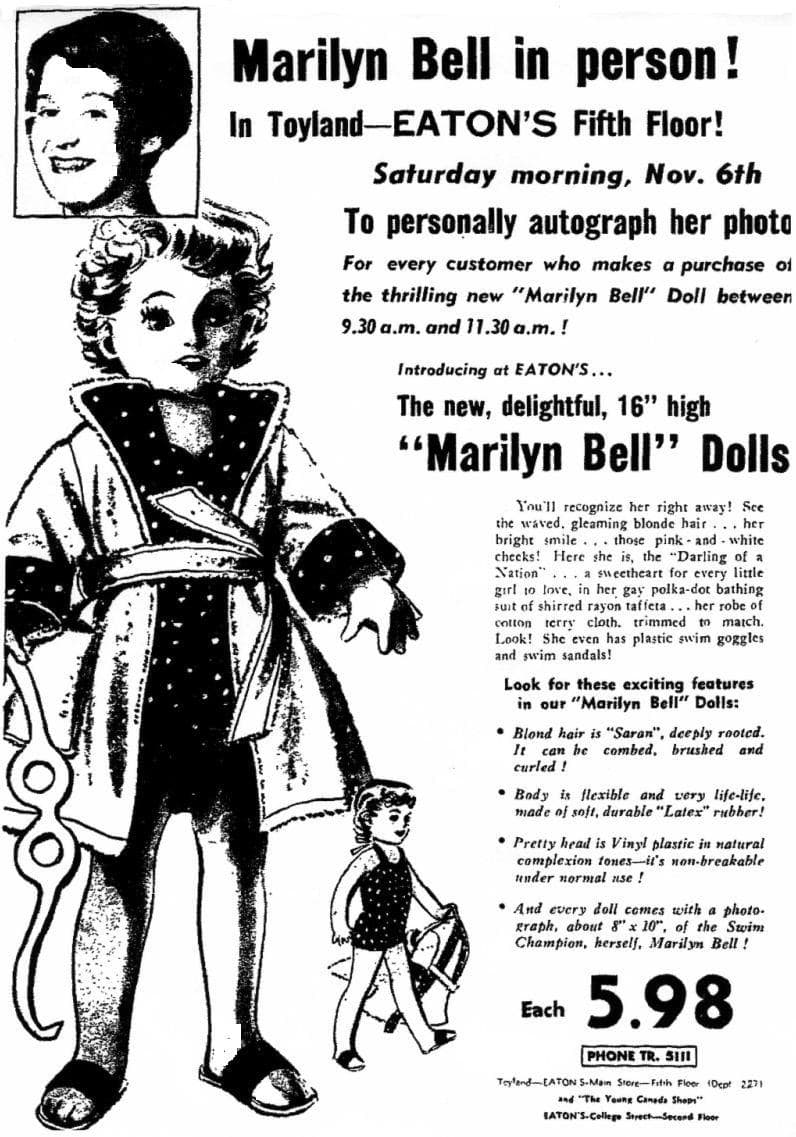 But Bell Di Lascio's new celebrity status consumed her life to the point where swimming lost all of its previous meaning. She also wanted a life beyond the water, and so she dropped marathon swimming.
"I became this public person, and I was just being torn apart. So after the last swim, the Strait of Juan de Fuca, I decided, I'm done with this. I lost my joy for swimming,"
After she left the sport on her own terms, medical complications later in life threatened to permanently take swimming away. But Bell Di Lascio has, with some help, returned to the water. And she plans to reach even more milestones by her 80th birthday.
Marilyn Bell Di Lascio tells her story, In Her Own Words. To hear the full story, click the play button below the headline at the top of the page.
This segment aired on May 14, 2016.