3 Stories: LeBron Fatigue, Barry Bonds, Pro Boxers In Rio
08:28
Play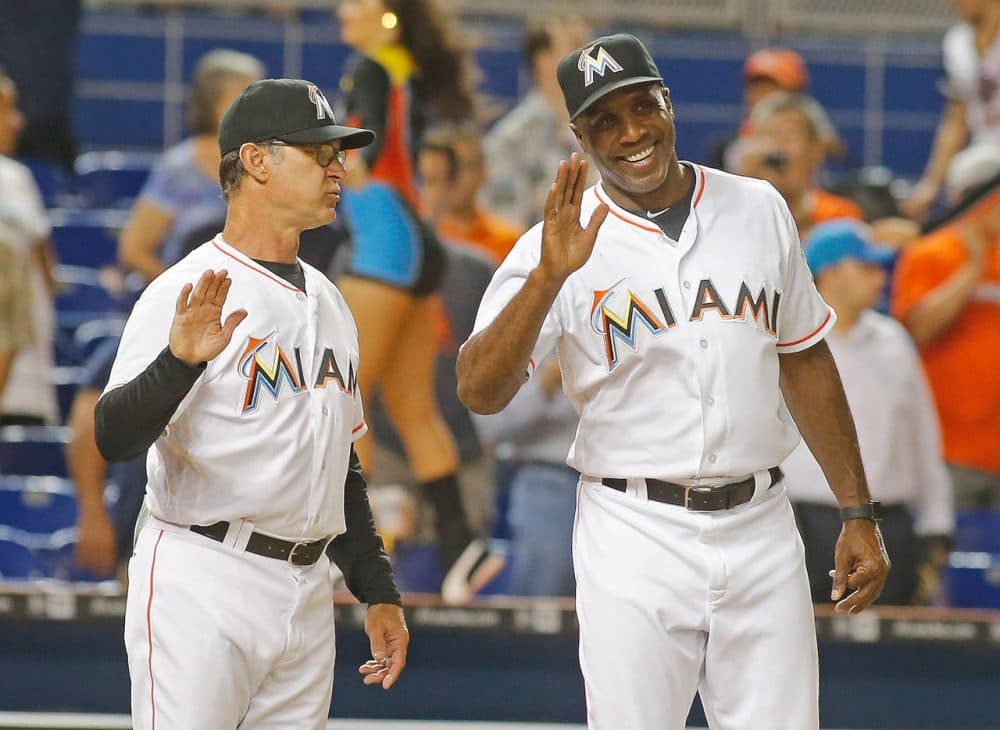 This article is more than 4 years old.
After coming back from a 3-1 deficit to win the Western Conference Finals, the Golden State Warriors are now three wins away from a second straight NBA title. But the Eastern Conference champions — LeBron James' Cleveland Cavaliers — stand to make history of their own. Also, what's behind Barry Bond's apparent personality change? And professional boxers will now be allowed to compete in this year's Summer Olympics. Will bringing pros to Rio be good or bad for the sport?
Jason Gay of the Wall Street Journal and Shira Springer of the Boston Globe joined Bill Littlefield for this week's edition of "3 Stories You Should Know."
1. Cleveland In The NBA Finals
The Golden State Warriors, winners of a record 73 regular season games, have been celebrated all season. Now they're three wins away from another championship. But what about that other team in the Finals? Jason Gay wonders why LeBron James and the Cleveland Cavaliers have been relatively overlooked in this NBA postseason.
"[The Warriors] enter the Finals here as a prohibitive favorite against a team, which, were they to win, would have one of the great stories in all of sports: Cleveland Cavaliers trying to bring the city of Cleveland their first team title in 52 years. It's as if they don't exist, and it's just kind of a one-team outfit."
2. Bad Barry vs. Good Barry
Sports on Earth's Terence Moore recently published a piece in which Barry Bonds spoke frankly about his demeanor as a player. While Bonds expressed sincere regret over his past actions, some believe this is just an attempt to sway public opinion and increase his chances of entering the Hall of Fame. Bill Littlefield wonders what's behind Bonds' recent comments. 
"Maybe this is part of a campaign to convince the writers to let bygones be bygones and vote him into the Hall of Fame. I don't care whether he gets into the Hall of Fame. But I'm fascinated: is his apparent turnaround an intriguing development from a human nature standpoint? Or is it just a calculated attempt to get people on his side now that his side is not as crowded?"
3. Pro Boxers In Rio
On Wednesday, the international governing body for amateur boxing passed a measure that will allow professional boxers to compete at the Rio Olympics. The responses have been mixed. While some believe it will bring more interest to boxing, others are worried that it could lead to blowout contests and injuries to amateur competitors. Shira Springer is among the skeptics.
"I understand why adding pros to the Olympic mix would appeal to sports leaders; a few big names could garner a lot of buzz for a sport that once had brought appeal but is really seeing its appeal wane in the United States. But I think, ultimately, pros in the Olympics will do more harm than good."
More Stories You Should Know:
This segment aired on June 4, 2016.