Mike Pesca: Ranking The Mookies
03:47
Play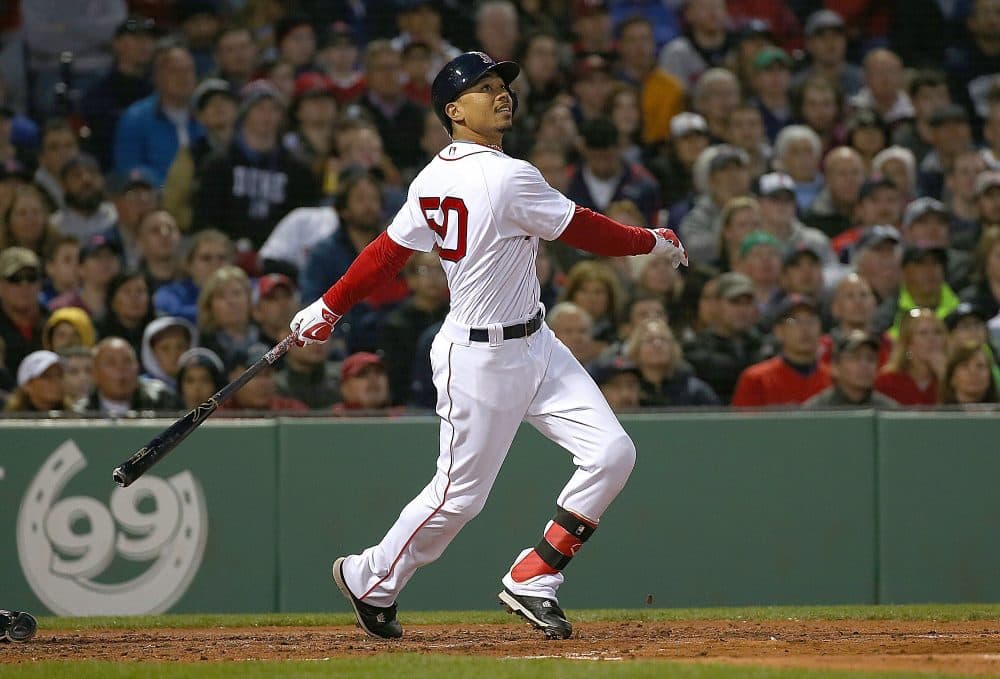 This article is more than 4 years old.
At one point a few weeks ago, Red Sox right fielder Mookie Betts hit five homers in seven at-bats. But just how good is the Red Sox outfielder? Betts' recent surge has Mike Pesca thinking about where to rank Betts among the best athletes to ever compete in the sporting world... well, maybe just among those bearing that unforgettable nickname Mookie:
"At his current rate, Mookie Betts has an outside chance, by the end of this year, and a likely chance, by next year, to catch and pass Mookie Wilson as the all-time greatest baseball-playing Mookie. This will not, however, make him the greatest sports-playing Mookie of all time."
Mike Pesca hosts the daily podcast, The Gist, from Slate and is a panelist on the sports podcast HANG UP AND LISTEN; which posts every Monday. Listen to Pesca's complete thoughts by clicking the play button below the headline at the top of the page.
This segment aired on June 11, 2016.