Euro 2016 Note: Farewell #PyjamaMan, You Will Be Missed
This year's expanded UEFA European Championship format meant that 24 teams, rather than 16, qualified for the contest.
Many have criticized the structure, arguing that it has lowered the tournament's quality. But fans should be thankful, because it's introduced the world to Gabor Király.
It's about time. Király is 40 years old. (He was born on April Fools Day, 1976). And when he started his team's first game against Austria on June 14, the Hungarian goalkeeper became the oldest man ever to play in the Euros. That's newsworthy enough. But it was his choice of uniform bottoms that gripped the world's football-watching public.
The Daily Mirror quickly crowned him Euro 2016's Ultimate Hero. #PyjamaMan emerged on Twitter. "Mr. Sweatpants" became a media oddity overnight.
Király has been in the spotlight before — he (and his sweatpants) played in England and Germany from 1997 through 2015.  Now he's back playing club football in Hungary for Haladás.
Király got the chance to shine at the Euros thanks to the tournament's expanded bracket — the Magyars were one of the final four teams to qualify. It was the national team's first appearance in a major competition since 1986.
To be clear, wearing sweatpants — and especially ratty, baggy, grey, cotton sweatpants — as a professional soccer goalkeeper is probably only 1 percent less ridiculous than wearing sweatpants to your job, whatever it is.
Rio Ferdinand, a proper English footballing legend, said it well on BBC Sport: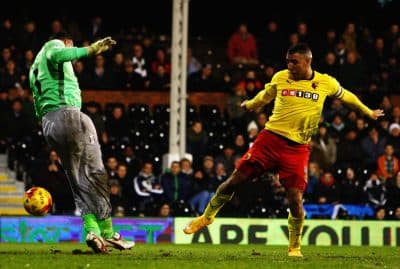 "When I get on the pitch and turn round and look at my keeper in a pair of big baggy grey trouser bottoms, it'd fill me with zero confidence whatsoever."
Not so for Hungary, though. In solidarity with their national team's eldest statesman, many back home participated in an impromptu wear-your-sweatpants-to-work day before the team's final group game against Portugal.
Though most of the world only caught on recently, #PyjamaMan has always worn sweatpants. From the Guardian's profile:
Initially he wore black ones — he liked having tracksuit trousers on rough surfaces — until before one game Haladás did not have any clean pairs. So Király put on grey ones, the team won, and they did not lose in the next eight games. Haladás stayed in the first division and the goalkeeper stuck with the colour. The original grey pair — used well over 100 times — is hanging in his wardrobe with plenty of tears and holes.

"Some of my clubs had to ask their manufacturer to make the grey bottoms for me because they did not have it in their collection but at [the club team] 1860 Munich they were sold in the club shop as Király's jogging bottoms," he said. "The most important thing is that they should be loose, preferably one size bigger."
And there's more than sweatpants behind Király's legend. His in-game shenanigans during this tournament included no-look and between-the-legs throws, intentional miskicks, and baseline limb flailing.
Also, he's good. He exited the tournament with 17 saves, 10 of which came in a sparkling performance in his team's final game. Thus far, only two keepers have recorded more saves at the competion.
"I'm a goalkeeper, not a top model," Király supposedly said once, and that is true enough. During this month's games, sweat, grass, dirt, mud and rain were not kind to Király, but he never seemed to care. Often, by the time 90 minutes were up, his pants looked 10 pounds heavier.
It's hard to argue with results, though, and the 40 year old led his teammates to victory against rival Austria in their first group game. Draws against Iceland and Portugal saw the Magyars through to the Round of 16 as champions of their group. It was an amazing achievement for the underdogs, and they had more than a few Király saves (and antics) to thank:
Hungary was trounced by Belgium, 4-0, in the Round of 16 (despite their keeper's gargantuan effort). And, yes, they will likely amount to nothing more than a few forgotten sentences in the annals of Euro 2016 history. But #PyjamaMan's momentary rise to the top of the European footballing world was a welcome footnote.